Anamika Arun about the similarities between baking cakes and making great curries.
By Anamika Arun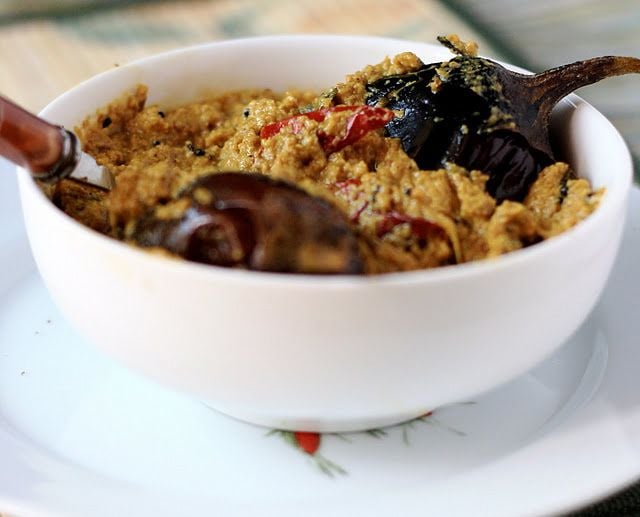 Ever since the aromas of freshly prepared food, wafting from the kitchen caught my attention, I confess to have become a convert. From a snob who would rather dive into the platter with critical eyes and a mind too full of oneself to get the hands dirty. To one who would rather make it from the scratch than order a take away. Yes its been a journey. An exciting and weight gaining one, indeed.
Yet what has forever been catching my fancy are two distinct food groups. The curries and cakes. So much so, that it was the first name when the nomenclature for my blog was happening. Yet at that point of time, I couldn't thread these two vibrant, flavorful but very very individualistic personalties together. Hence the middle path of "Taste Junction" was chosen to tread over.
But today when I was browsing through my small cookbook collection, I again noticed these two words popping from the covers of the books. There were cake books and curry books. As simple as that. A sign, that cannot be ignored any further.
Come to think of it, my basic attraction towards both of them lies in the complexity that can be achieved with some simple ingredients. A cake after all is a play on flour, butter, sugar and eggs. And with addition of cocoa, vanilla, nuts, yogurt, cream and so many other things, thousand of variations can be achieved.
Similarly curry can also be as basic as using just onion, tomatoes, ginger and garlic. Or with a different set of ingredients like coconut milk, yogurt, chickpea flour, cream, cashew paste and so much more, a curry to appease everyone's taste can be created.
Yet its the permutation and combination of ingredients, a game of what to use and how much to use, which changes the flavours, textures, taste and look of the dish.
The best part is that even the masters of the curry and the cakes are forever in search of more. In process to create something new. Yes a lab test, where the mixing, measuring and tasting is ongoing to create that masterpiece. Its' this search, the continuous learning that makes both curries and cakes, a school in themselves in the culinary field.
The place where they separate themselves majorly is the approach. While cakes is all scientific in its measurements and recipes. Curries are more free spirited. So while its possible to achieve a similar taste of the cake, by following the recipe and type of ingredients to the T, yet the same can't be said for curries.
The same guideline of a recipe for a curry gets interpreted by the cook in their own ways. And even the recipe if taken sacrosanct, the type of pan, the level of heat used, the size of the chopped ingredients, and so many other nuances; results in what we can call 'taste of the maker". Yes that's why we all say nobody cooks like my mom. After all it might be the same recipe, but its the love thats undergone that adds the magic touch or maybe a magic spice!
So though I might not eat curry and cake together, yet I know that my search and learning for it is going to take me further down the road…
Sharing with you recipe of an exotic curry of baby brinjals in a mix of coconut, sesame, peanuts and cahsewnuts.
Hyderabadi Baghara Baingan Recipe

 Ingredients:
8-10 baby brinjals
2 tbsp oil
For gravy:
2 medium onion, thinly sliced
1/2 cup dessicated coconut
1/3 cup peanuts
2 tbsp white sesame seeds
2 tbsp cashews / 2 tbsp poppy seeds (Optional)
1 tbsp coriander seeds
1 tsp red chilly powder
1 tsp tamarind paste/ amchoor powder
1/2 tbsp jaggery/brown sugar
For baghar/tempering:
1-2 tbsp ghee/oil
2 tsp paanch phoren (5 spice mix – See note)
Pinch of hing (asafoetida)
2-3 dry red chillies
5-5 curry leaves
1/2 tbsp ginger-garlic paste
Method:
To make the gravy:
Heat 1-2 tbsp of oil & fry thinly sliced onions on medium-high heat, till it turns golden brown. Transfer to a tissue to absorb excess oil
In same oil, roast/fry coriander seeds, sesame seeds, poppy seeds (if using) and till lightly browned. Transfer to the grinder jar along with fried onions.
Now roast coconut till light in color, about 2-3 mins and transfer to the grinder. Similary roast peanuts and cashews too.
Mix with other ingredients of the gravy. Let them cool and then grind to a smooth paste, adding very little water
Preparing the brinjals:
Wash and pat dry the baby brinjals. Make a cross at the bottom, but keeping the top intact. Can remove the stem, if desired.
Heat oil in pan. And shallow fry the properly dried brinjals on medium high heat for about 8-10 mins, till skin is charred and is soft from inside. Check with a fork.
Transfer to tissue, to remove excess oil. Set it aside.
Preparing baghar:
Heat  oil and add hing and paanch phoran. Let it splutter, then add dry red chillies and curry leaves. Saute for a min.
Then add the ginger-garlic paste till it dries up
Now add the peanut, coconut paste and cover the lid for 1-2 mins, so that the flavours are absorbed well
Open the lid and add 1/2 -1 cup water and salt and mix well. Bring the gravy to a boil. Then add the fried brinjals and cook on low heat for 5-6 mins, till all spices are well blended.
Serve hot with roti, paratha or rice
Note: Paanch phoren (5 spice mix) is a common Indian spice mix, which works great with brinjals. You can make it at home by taking an equal mix of cumin, mustard, onion seeds, fennel and fenugreek seeds. For this recipe I sometimes avoid using fennel & that works great too. So if you just have mustard and cumin, go ahead and use that only.But do add dry red chillies and curry leaves for the right flavours.
Enjoy your exotic meal, while I measure the ingredients for the cake.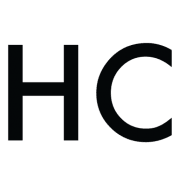 Anamika Arun
Anamika Arun is a country-hopping and passionate foodie. Her love for food has reached new levels by chronicling it in her cookery blog Taste Junction. Anamika's taste buds are primarily Indian, but she loves flirting with new cuisines and recipes from across the world.