This colorful dish is filling. Mix it up with your favorite vegetables and spices.
By Shuchi Mittal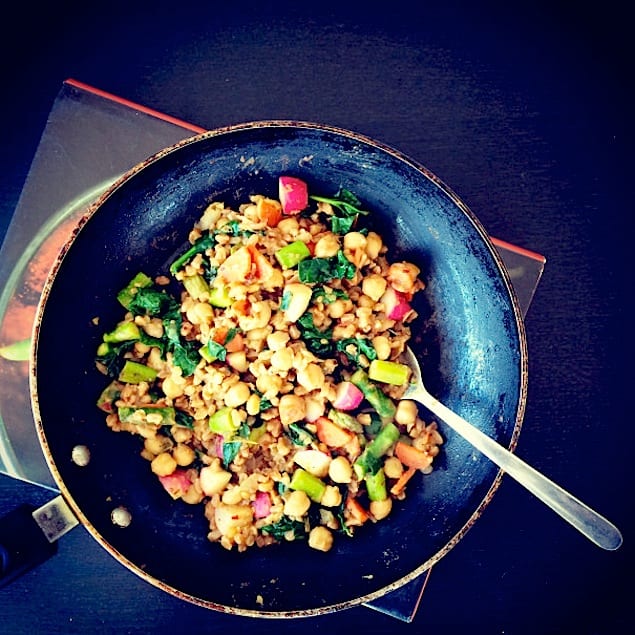 "Creamy yet not, with a nutty bite
Wholesome yet flavorful, and a colorful sight.
Mix & match your veggies, have some fun!
With hints of spice, it craves the hunger
Ah! a warm welcome, on this day of thunder."
Farro and Chickpea Risotto
This colorful dish is filling. Mix it up with your favorite vegetables and spices.
Ingredients
1 cup chickpea curry (If you choose not to make yourself, leftovers from your favorite Indian take-out will do as well)
½ cup Farro, thoroughly rinsed
1 cup mixed vegetables (I used carrots, asparagus & red radish)
½ cup spinach leaves, washed and roughly chopped
2 teaspoons fresh coriander, finely chopped (for garnish)
¾ cup low sodium vegetable stock (chicken/beef stock can be used as well)
1 teaspoon light olive oil
½ teaspoon cumin powder
¼ teaspoon cayenne pepper
Salt, pepper to taste
Instructions
Mix the Farro with the stock and bring to boil.
Once it's half cooked (about 5-6 minutes), reduce to a simmer and add the chickpea curry. Let it cook on medium heat for 10-15 minutes, stirring occasionally, till most of the liquid has been absorbed by the Farro. Once done, remove from heat, cover and leave for another 5-6 minutes.
In the meantime, heat oil in a non stick skillet. Add the cup of veggies, along with the dry spices and saute for a quick 1-2 minutes, till they just begin to brown.
Stir in the chickpea Farro cooked earlier and give it another quick stir.
Finally add the spinach leaves and saute till they're just wilted.
Garnish with chopped coriander and enjoy hot.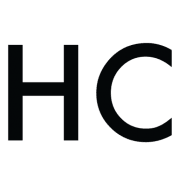 Shuchi Mittal
Shuchi cooks with the heart of a poet. Banker turned chef, she runs the 29. Private Kitchen in NYC focusing on social tasting events, dining experiences and small-scale private events. Using simple & wholesome ingredients, she likes to re-invent homemade Indian flavors into modern tapas & small plates. Her dream? To cook, feed, write, and eventually open her own communal dining cafe - with a published recipe book on the stands.