Twelve bubbly soda float recipes we are particularly smitten with this summer.
By Emily Arno
This article has been posted with permission and originally appeared as Fantastic Summer Soda Float Recipes on Relish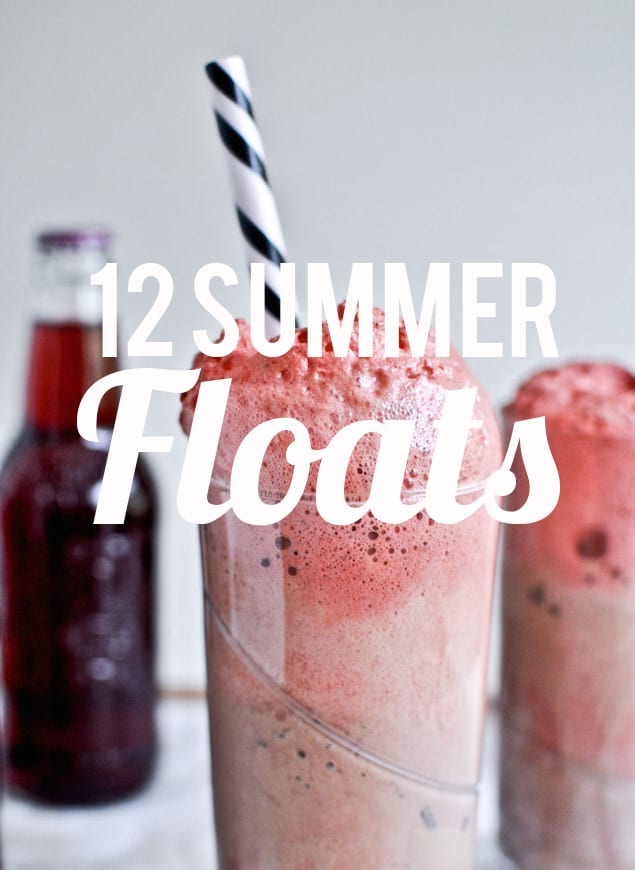 The long, sweet love affair between carbonation and ice cream began bubbling in the late nineteenth century—long before sock hops, and even prior to Coca-Cola's creation. Robert M. Green started the summer soda float sensation in 1876 when he served ice cream rather than ice with his signature flavored soda waters during a blistering hot festival. People lined up in droves for the frothy floats, and not long after, other soda fountain owners began shelling out their own creative takes.
Over 130 years later, we still love them, and judging by the multitude of beautiful concoctions floating (pun intended) around the web, we'd say we're not alone.
Peach and Vanilla Bean Float
Fresh peaches and creamy vanilla ice cream were meant to be. Just add some vanilla bubbles and you are in good to sip away a summer day. Get the recipe.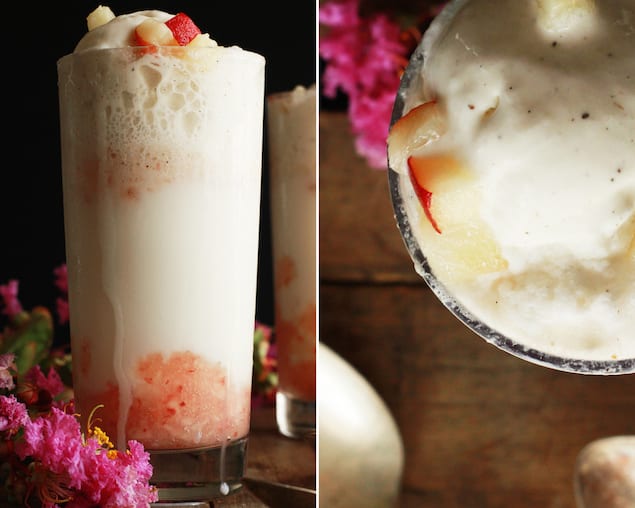 The Broken Bread
Dirty Dr. Pepper Floats
Add another flavor to the 23 that swirl around the soda except this one is mostly frozen. Coconut lime sorbet takes this cool dessert to the next level. Get the recipe.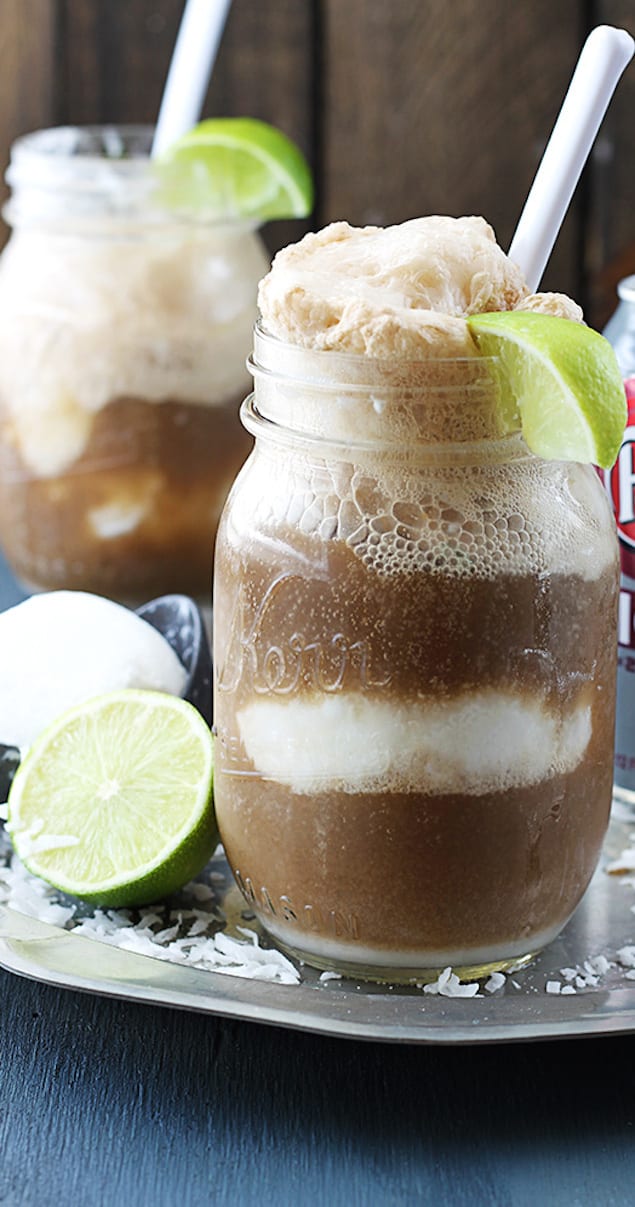 Creme de la Crumb
Strawberry, Ginger and Coconut Ice Cream Float (Gluten-free and Vegan)
Get your frothy fizz on with vegan ice cream. A decadent treat with perfectly ripe strawberries. Get the recipe.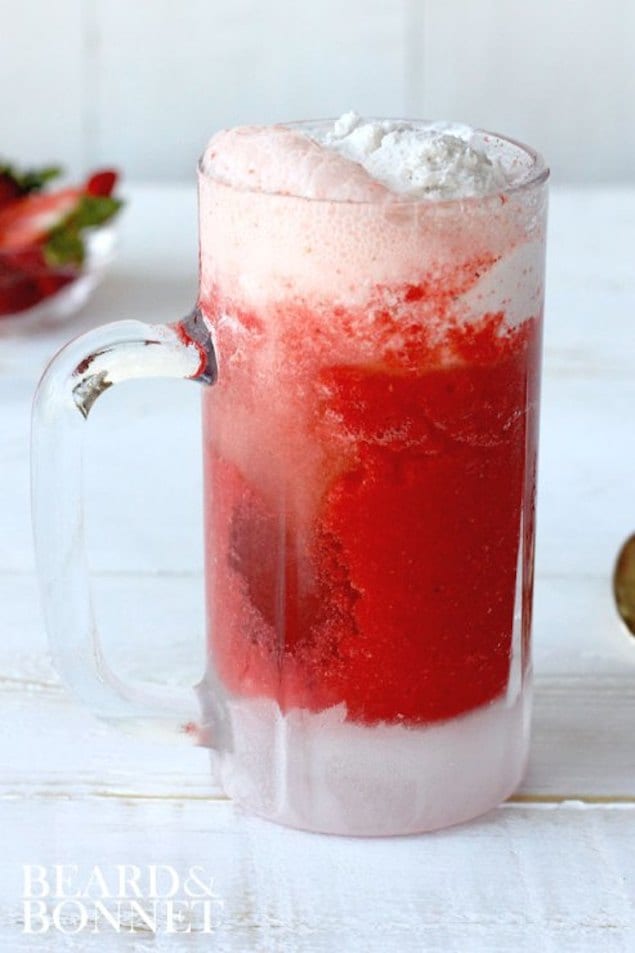 Beard and Bonnet
Adult Cherry Float with Rum
A drinkable dessert complete with booze. Get the recipe.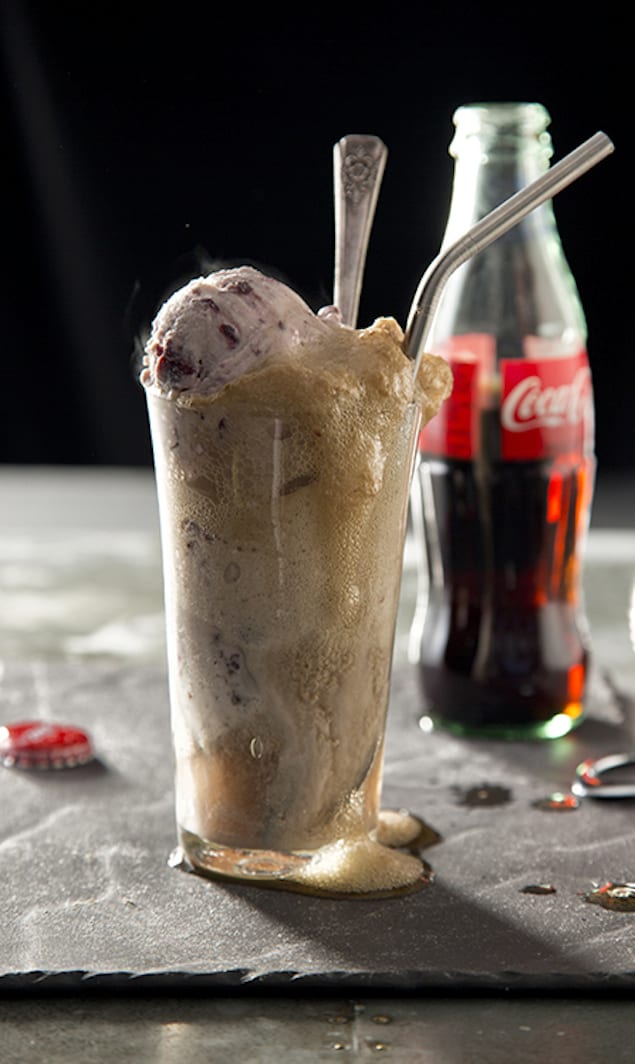 Salted and Styled. Recipe by Brenda Anderson / Photography by Chia Chong / Styling by Libbie Summers
Firecracker Berry Margarita Floats
Margaritas get a makeover when vanilla coconut ice cream scoops are plopped in the glass. Let the fizzing and the tequila relax you. Get the recipe.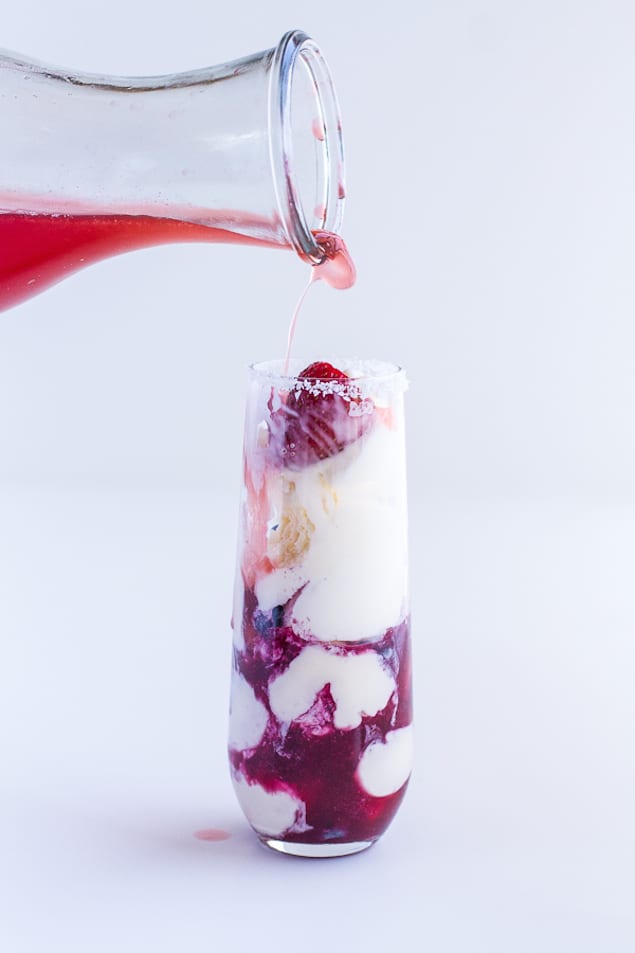 Half Baked Harvest
Bourbon Vanilla Root Beer Float
This is a must for the weekend. Grab a real, gourmet root beer and add a splash of your favorite bourbon. Get the recipe.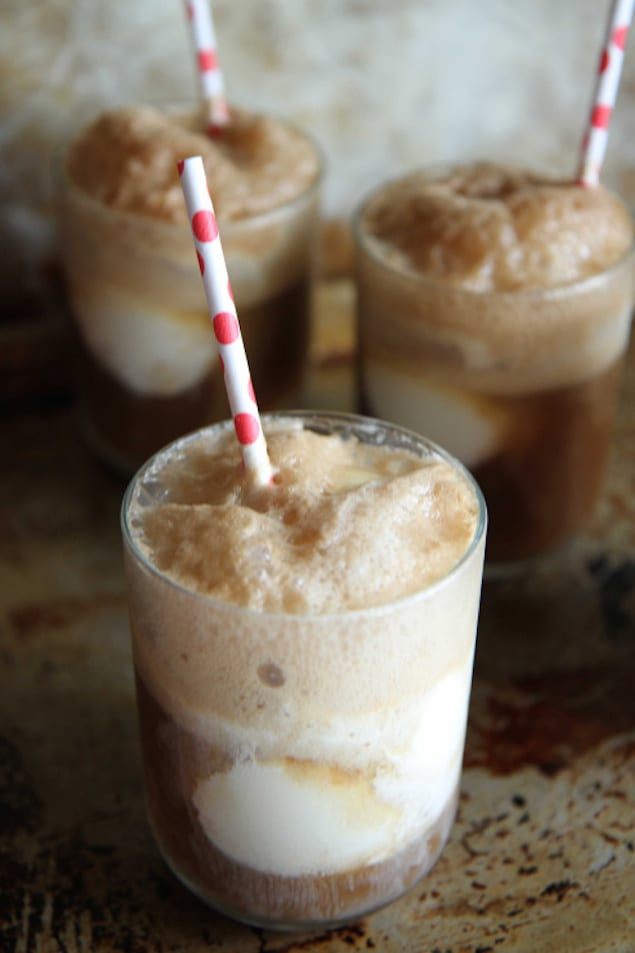 Heather Christo
Blood Orange Sorbet Gin Float
This is a great weekend brunch dessert. Light sorbet makes the drink great for anytime of the day. Get the recipe.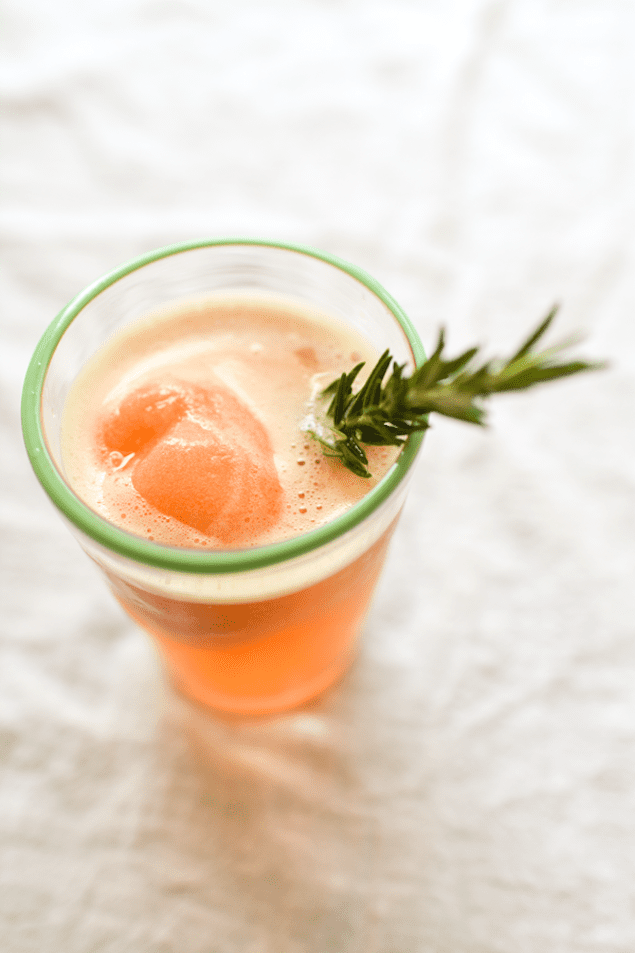 Cupcakes and Cutlery
Rhubarb Soda Floats
Rhubarb syrup, seltzer water, and vanilla ice cream are a perfectly tart treat. Add honey for a touch of summery sweetness. Get the recipe.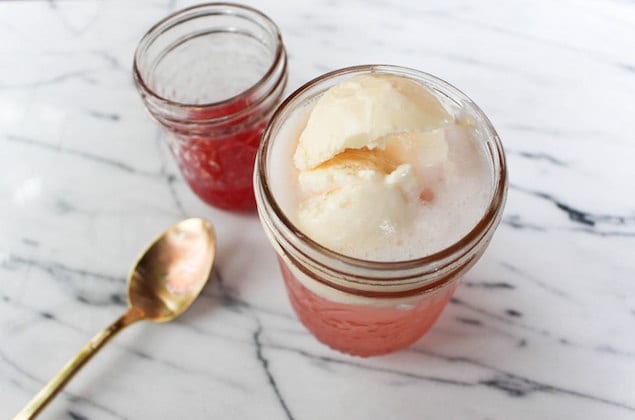 Local Haven
Blueberry Maple Ice Cream Soda
Just like blueberry pancakes, this homemade blueberry soda was meant to be with maple ice cream. Float away with this one. Get the recipe.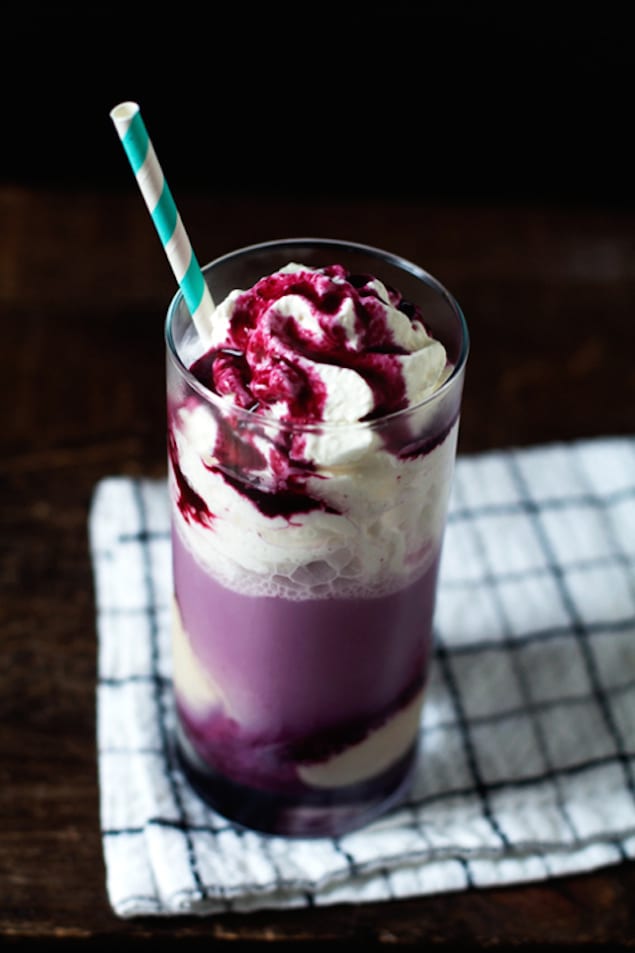 Hungry Girl Por Vida
Watermelon Soda Float
Orange-lemon ice cream spruce up watermelon and cantaloupe for a spritzy seltzer concoction. Get the recipe.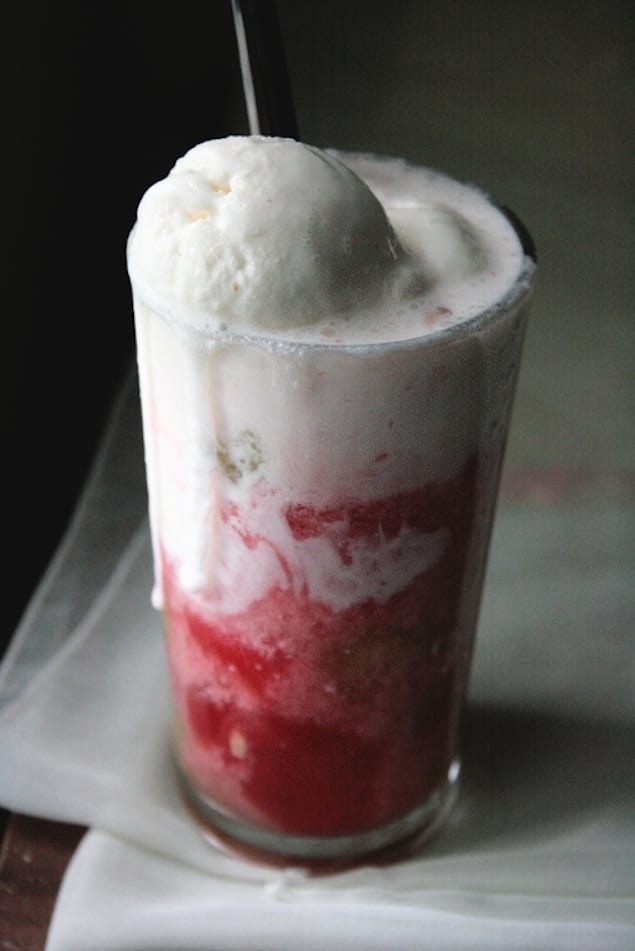 Notions and Notations of a Novice Cook
Dark Chocolate Bourbon Cherry Soda Floats
Dark chocolate ice cream plus bourbon plus cherry soda makes for a perfectly bubbly glass of happiness. Get the recipe.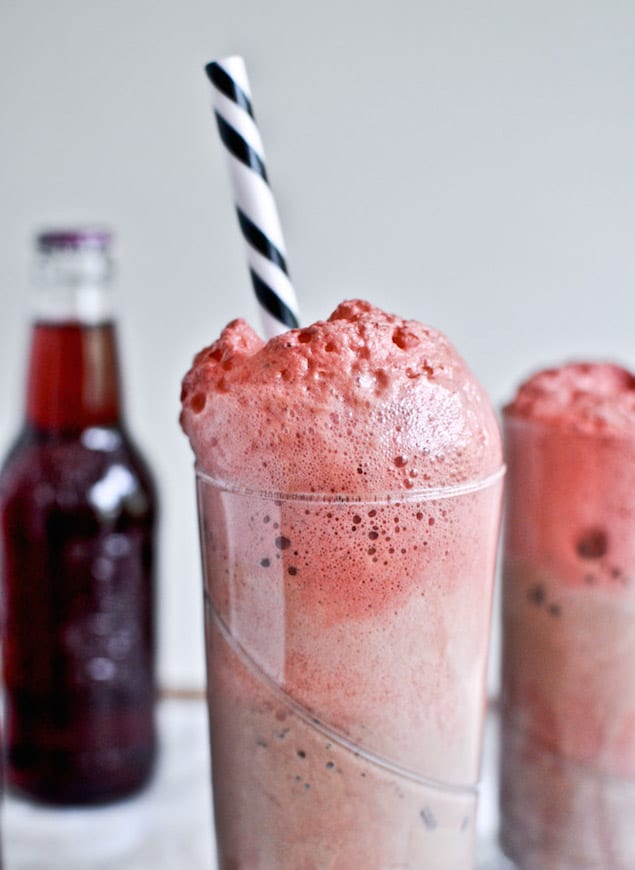 Jessica Merchant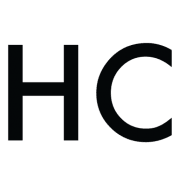 Relish
Offering more than 14,000 recipes plus features and DIYs on cooking, dining and entertaining, Relish celebrates America's love of food. Relish is about honoring cooking traditions while exploring new trends and ideas, which is why millions of people turn to both Relish.com and Relish Magazine for special occasion recipes, quick and easy weeknight suppers and culinary adventures.