The city of Stockholm is surrounded by water and there is no question the seafood is one of the best things to seek out when vacationing in The Venice of the North.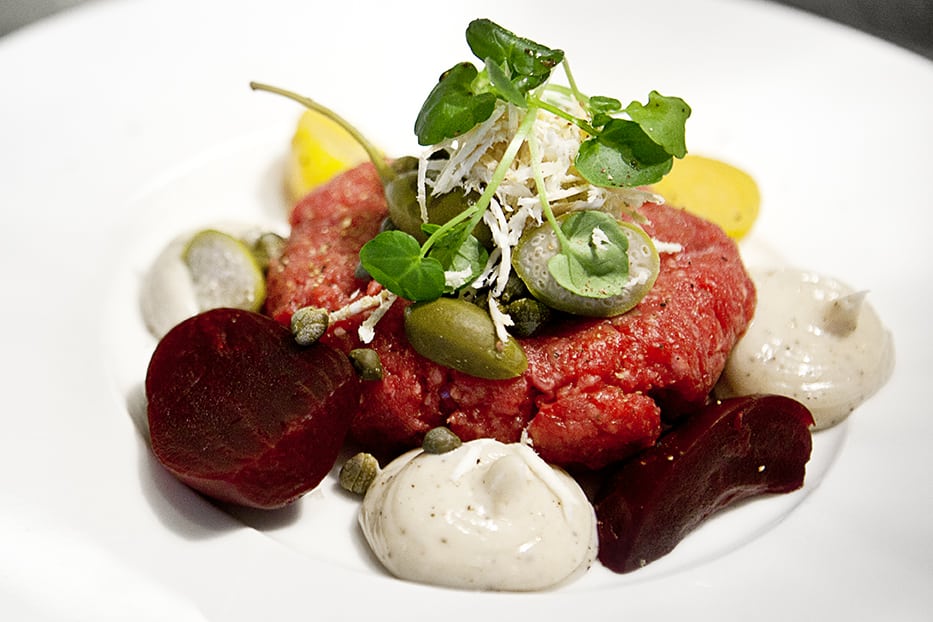 However, with such a high level of chefs and appreciation for excellent meat, game and poultry, meat-lovers definitely have something to look forward to when in Stockholm.
For one of the best where locals gather, Griffins Steakhouse Extraordinaire is a must go.
The staff are professional yet friendly, and if you are lucky enough to meet the chef – one of the nicest chefs to have a chat and talk meat – his passion.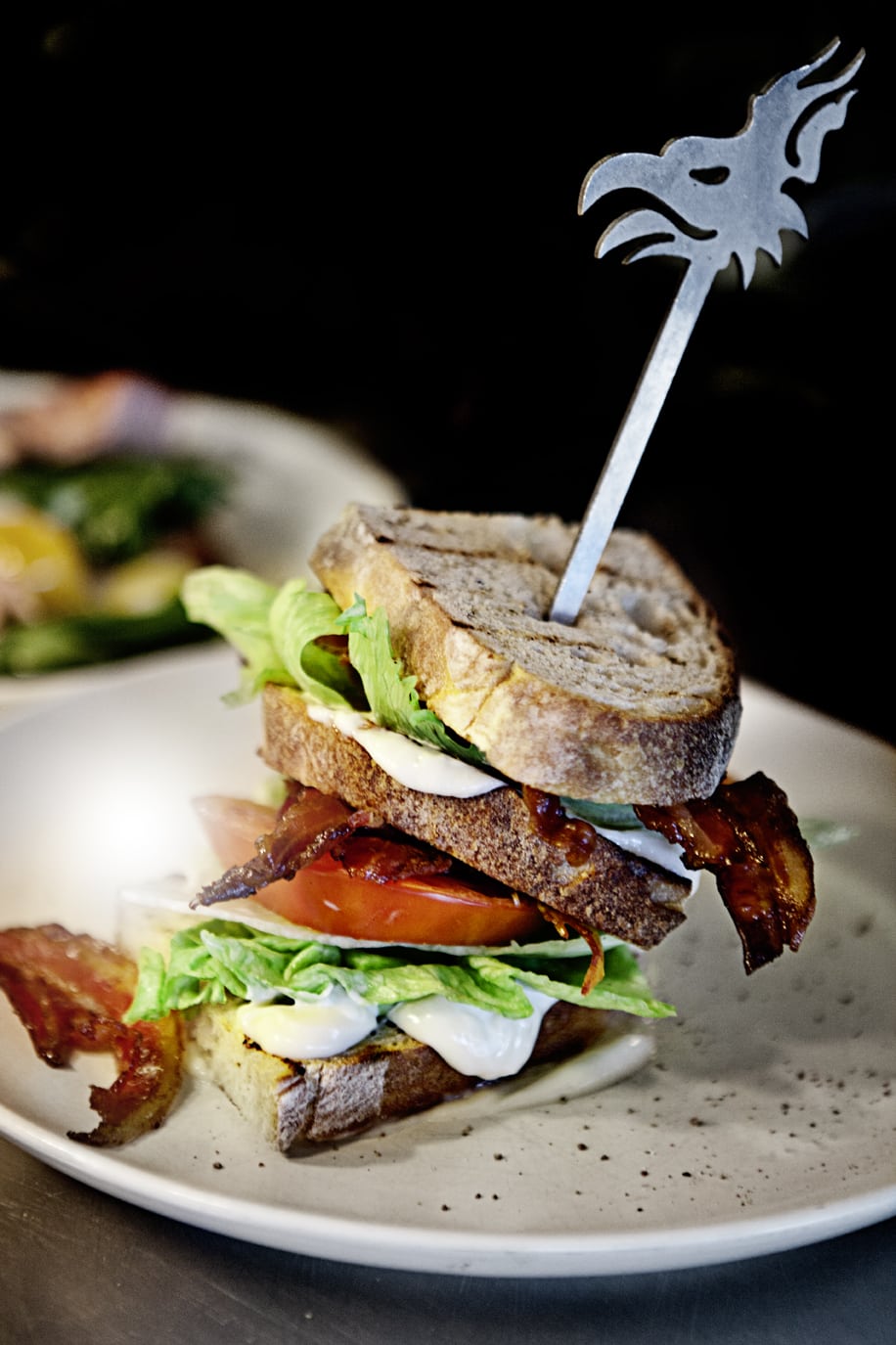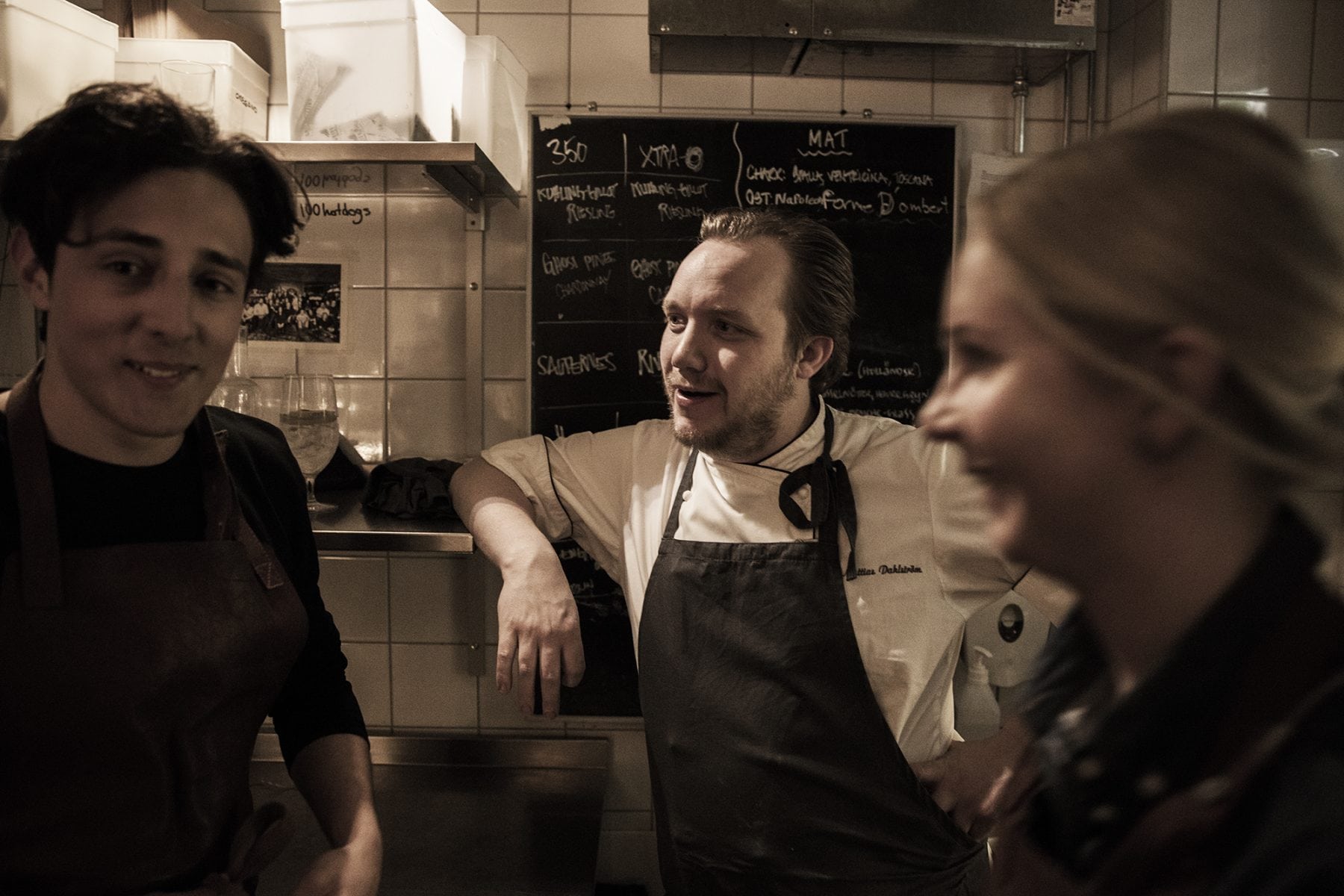 There are a handful of favourites on the menu you must try: homemade sausage as a starter, caviar-filled 'tacos' and of course, the 40-day aged beef.
A great spot before you jump on the train out of Central Station ( look for it right next to Wagamama which is also a great pit-stop for really good Asian food with the friendliest staff and warming ramen bowls).
Here is Griffins Steakhouse Recipe of Asian Tartar  with chili dip, soy fried shiitake mushroom
½ kg ground beef
8 gr sesame oil
6 gr sriracha sauce
11 gr salt
1 dl sesame seeds (black and white)
Mix the meat with sesame oil, sriracha sauce and salt. Make small round pucks about 15 grams a piece. Roll the edges in the sesame seeds.
Chili dip
2 egg yolks
4 dl oil
1 tsp Dijon mustard
2 tsp champagne vinegar
Salt
Sriracha
Chili flakes
Whisk the eggs, mustard and vinegar and add the oil little by little.
Soy fried shiitake mushroom
200 g mini shiitake mushrooms
1 dl soy sauce
1 tsp oil
Fry the mushrooms in oil. Add the soy and let it braise.
Garnish with gari, shiso cress and tat soi.