A nature-focused destination year round, check out our specific fall tips for southern New Hampshire complete with local food and drinks.
By Annelise McAuliffe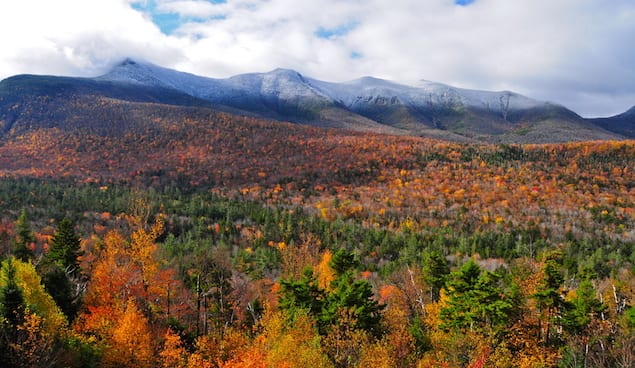 Richard Cavalleri
Although small in size, the state of New Hampshire grows and creates some stellar wines, beers, and fresh produce for the surrounding New England area and beyond. A short jaunt from Boston or New York City, New Hampshire is one of my favorite getaways when in need of fresh air and lots of trees. We have already let you in on some of our favorite beer stops in The Granite State, although to be honest there are so many new breweries opening that we will have to go back and expand the list. On this most recent excursion we went in search of fresh bites of fall in the southern area of the state.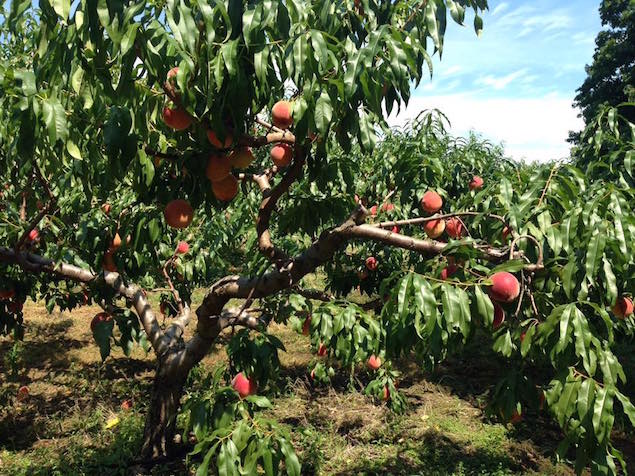 There is always plenty to do in the larger cities like Manchester or Portsmouth, but don't forget to take a gander to the quieter parts of the state. This fall, be sure to stop at an apple orchard. Like we did, you may just have the juiciest, crispest, sweetest apple of your life in New Hampshire. We were told, as we gleefully let the fruit's juice drip down our chins, that there is a good possibility New Hampshire has more apple trees than people within its states borders. Apple trees or just trees in general, it is a green state with beautiful forests and foliage. There seems to be a local competition between two staple orchards in the Londonderry area, Mack's and Sunnycrest Farm. We headed to Mack's out of convenience, so be sure to check out the other orchard too. Mack's has been in existence and growing apples since the 1800's. From U-pick apples and pumpkins to a farm store brimming with pie, jam, and ice cream, Mack's is a must stop for local snacks before you head out on a casual hike, perhaps on the trails at Beaver Brook. Sunnycrest also boasts homemade cider donuts that are hard to turn down.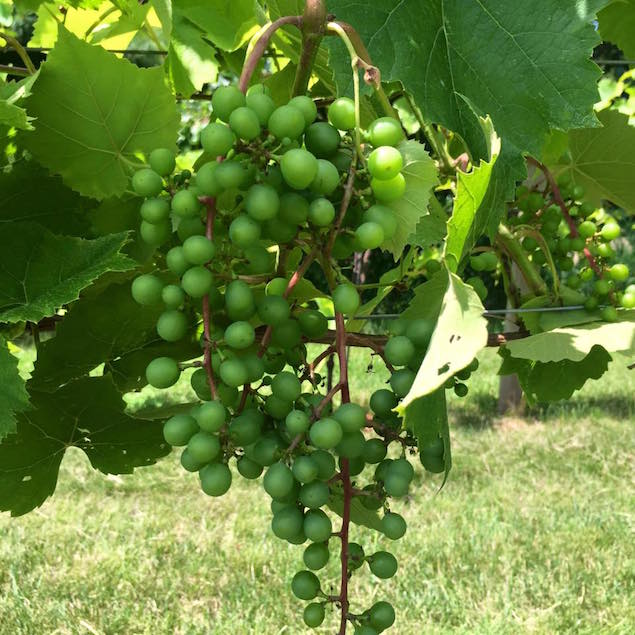 Our farm bounty search then led us to LaBelle Winery. If you are interested in exploring a variety of dry and sweet fruit wines made with local blueberries, apples, and honey, this is a must stop for you. Besides the wine, husband and wife team, Amy LaBelle and Cesar Arboleda, have also opened a bistro restaurant featuring local produce. Take a stroll around the small property, being sure to pass by the wine tanks and check out their growing vine program, featuring varietals from Minnesota. Although only being on property for a few years, the small vines are a great chance to get up close and personal with seven different grapes being grown in New Hampshire, which is not something you'll see often. Outfitted with a great event space, Amy admitted to us that she loves throwing parties and it shows. The property is home to fire pits and an indoor venue built to look like a barn with a luxury makeover. Striving to be a local community house or meeting place, LaBelle hosts events throughout the year that gather together the surrounding Amherst residents, from scary fall stories around a fire to community speakers and Valentine's dinners. Along with offering tasting flights and food, the winery is proud to feature local rotating artists from the New Hampshire area.
"We are what we are and should only make what we can here and with what's available and from farmers we know." -Amy LaBelle
After spending time in the crisp autumn air, we suggest warming up with a cup of drinking chocolate while indulging your sweet tooth. The Dancing Lion offers handmade chocolates, truffles, and bonbons with unique seasonal flavors, all made with New Hampshire's Bartlett Farm Dairy. If you are looking to explore further into the edible creative community of the state, we suggest visiting Moxy Restaurant. Graduate of the Culinary Institute of America and alum of Thomas Keller's The French Laundry and Per Se, chef and owner Matt Louis has created a menu worth driving out of the way for. Highlighting fresh seafood and local produce, the eatery is known for small plates. Use the American-tapas restaurant as a way to try many different flavors.
Do you have a favorite spot in New Hampshire? Be sure to let us know and check out these stops this fall for a bounty of beer, wine, apples and more.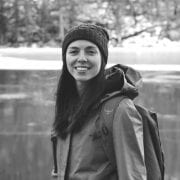 Annelise McAuliffe
Mandatory family outings to the Detroit farmers' market and nightly home-cooked meals cultivated Annelise's respect and curiosity for food. A graduate of The Culinary Institute of America, she spends her free time in New York City recipe testing, eating breakfast all day, and dreaming up international culinary adventures.