Filled with peanut butter and enrobed in dark chocolate and chopped espresso beans, these peanut butter cups are the sweet snack you crave.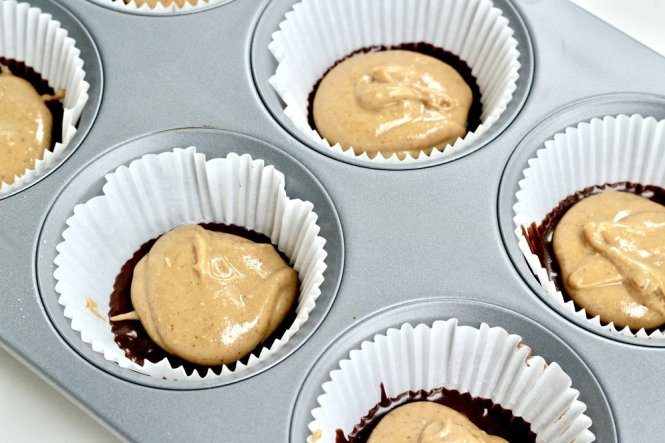 Homemade peanut butter cups made with dark chocolate espresso beans & coconut oil make for a healthy clean eating dessert or snack. This easy dessert recipe with few ingredients (just three!) is also gluten-free.
Reese's peanut butter cups were by farrrr my favorite candy growing up… and still are today. Anyone else love easter because of reese's peanut butter eggs!? They're filled with twice the peanut butter and that's my kinda ratio.
I'll also splurge on white chocolate Reese's cups and a biiiiig glass of unsweetened vanilla almond milk at night… and I may or may not sneak them into the movie theater.
I decided to put a healthy spin on these butter cups by using dark chocolate espresso beans, coconut oil and organic peanut butter. I guess this makes them a little more "adult" you could say?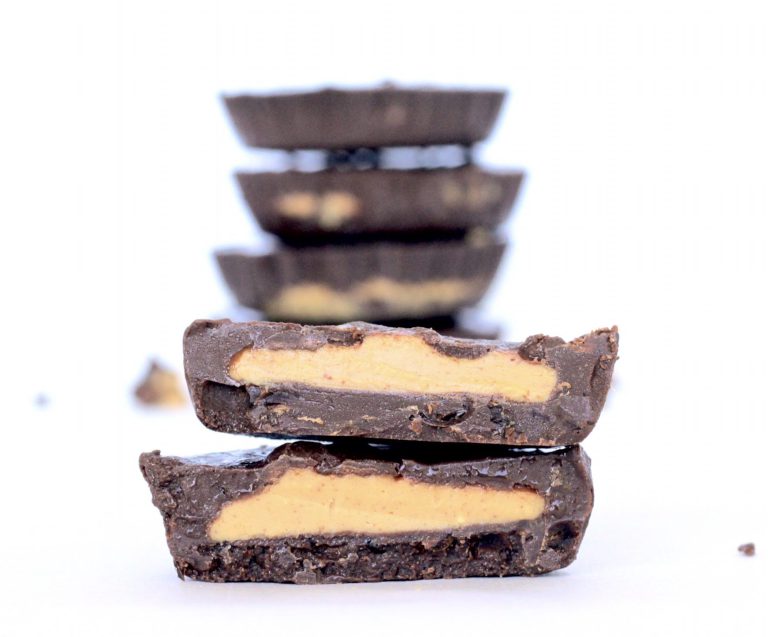 I've been wanting some healthy chocolate desserts around the apartment and since we have a limited budget I knew it had to be with the few ingredients we already had. Atlanta also got hit with a tropical storm from hurricane Irma while i was making these soooo I wasn't gonna risk a grocery run in that weather.
I can always count on us having peanut butter in the cupboard, and just in case the power went out, I wanted a no-bake dessert… homemade peanut butter cups were the obvious solution.
They're just 3 ingredients! They are also a healthy alternative to traditional Reese's peanut butter cups. you're less than 30 minutes away from satisfying your chocolate cravings and no oven required
See Also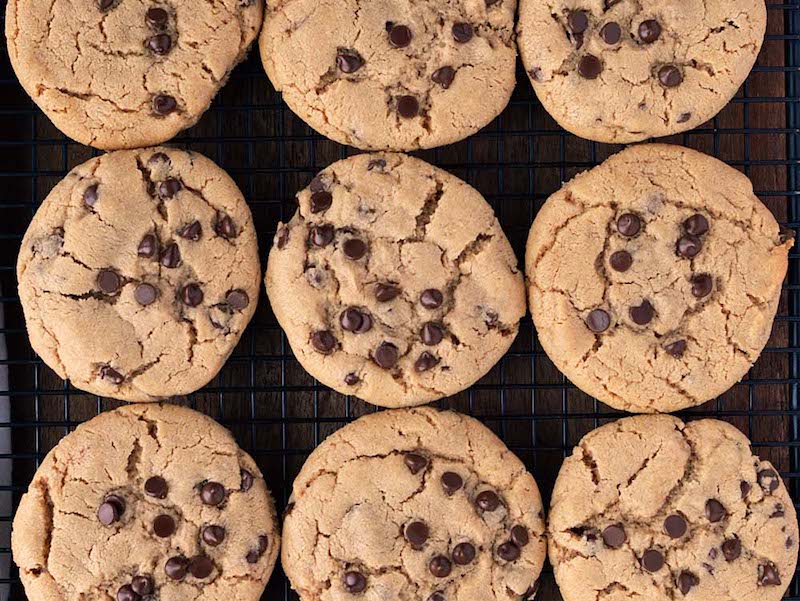 I was able to use some dark chocolate espresso beans we already had, but you can definitely grind plain dark chocolate chips or squares and espresso beans together in your food processor to get the same outcome
If I were doing them separately, I'd use something simple like Ghirardelli dark chocolate, or toll house dark chocolate chips. For the coconut oil I used Sunfood superfoods — their products are raw, organic, non-gmo, vegan. alllll the best ingredients.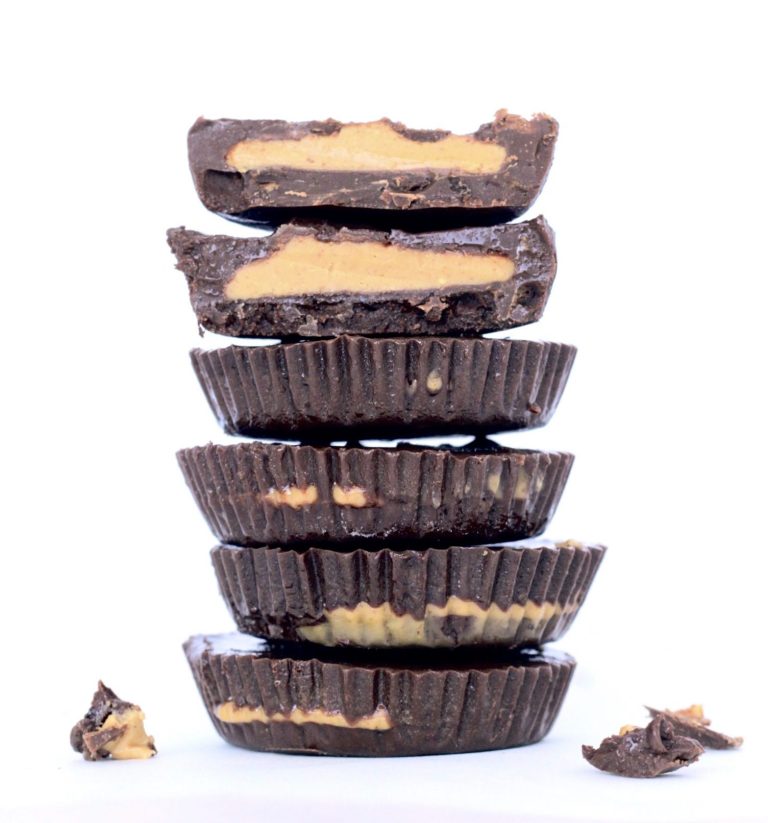 Click here for more snack ideas!
Print
Espresso Peanut Butter Cups
Filled with peanut butter and enrobed in dark chocolate and chopped espresso beans, these peanut butter cups are the sweet snack you crave.
Author:

Elizabeth Yontz

Category:

Dessert, Snack
1 Cup

Dark Chocolate Espresso Beans

1 Tbsp

Coconut Oil
Kirkland Signature Organic Peanut Butter
Equipment:
Food Processor

12

or

24 cup

Muffin Pan
Cupcake Liners
Instructions
measure out 1 cup dark chocolate espresso beans
pour into ninja/food processor and blend until the beans are the consistency you want
put chocolate espresso beans and coconut oil into a microwave safe bowl
microwave on high for no more than 30 seconds at a time & stirring in between
line your muffin pan with cupcake liners
pour chocolate into liner until bottom is completely covered with chocolate
freeze for 10-15 minutes
place a dollop of peanut butter on top of chocolate and put in freezer for another 5 minutes
pour remaining chocolate mixture on top of peanut butter and place in freezer
remove peanut butter cups from liners and voila!
Elizabeth Yontz
I am a twenty-something food + healthy lifestyle blogger learning to navigate the real world. I recently graduated from Samford University and proudly call Birmingham, AL home. In my spare time, you'll most likely find me daydreaming as I scroll through instagram + various blogs, creating something in the kitchen, or exploring the outdoors (camera in hand of course). Got questions? I'd love to chat! elizabethyontz@gmail.com