An English Dessert: Strawberry Eton Mess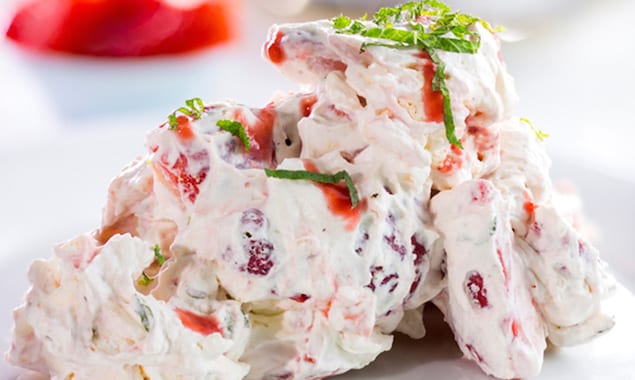 Made with Chantilly cream, this fresh dessert is best served in a meringue with a glass of sparkling wine.
By Valentina Mariani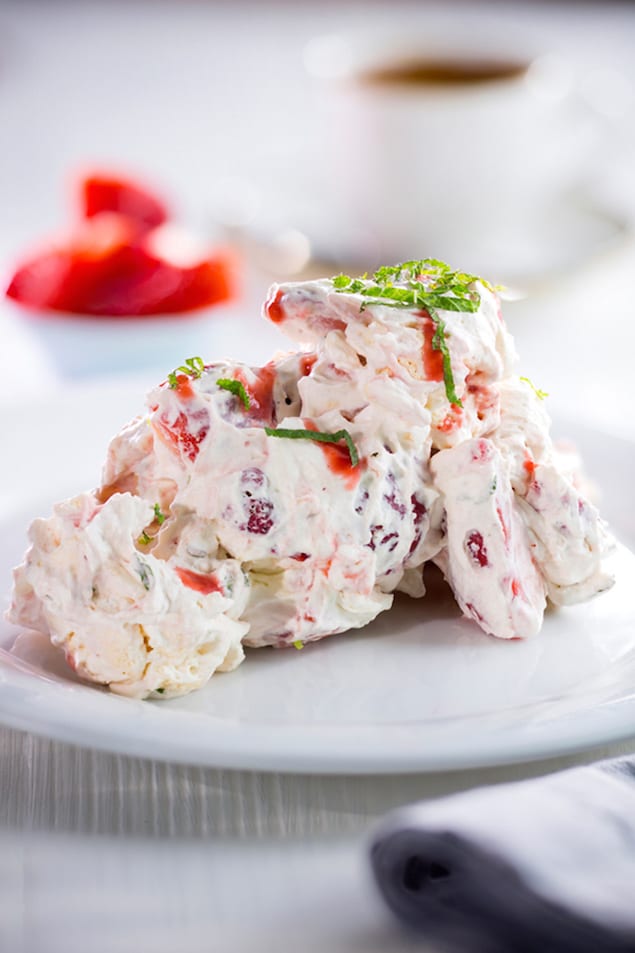 On the menu in the amazing restaurant The Refinery in London, a one-of-a-kind place in the city where you can find the perfect treat, from creative cocktails to boutique beers and fine wines.
Here lunchtimes can be as quick or as languid as you like, and this is the perfect dessert for the ones who love sweet and fresh flavors.
It's quite easy to prepare and it is a perfect dessert after a dinner. Accompanied with white sparking wine or champagne, or with a bitter, everyone will love it, from children to adults aged more refined palates.

An English Dessert: Strawberry Eton Mess
Made with Chantilly cream, this fresh dessert is best served in a meringue with a glass of sparkling wine.
Ingredients
Chantilly cream x 100g (3.5 ounces)
Strawberry puree x 50g (1.7 ounces)
Chopped strawberries x 120g (4.2 ounces)
1 large meringue nest
a handful of mint leaves
Instructions
In a large mixing bowl, break up the meringue and stir in the rest of the ingredients apart from the mint and the gently fold together.
Serve on a large plate sprinkled with torn mint leaves and enjoy .
Valentina Mariani
Gemini with ascendants in Lion (enough said?). Red hair, horse rider and lover, fortune-teller and a little bit witch, but also traveller and photographer! She loves black and white pictures, ancient and forgotten cinemas and the sea. She'd like to live in a forest, (but now she lives in London). As a Lion, she loves meat (both cooked and raw), sushi and salads. As a Gemini, she loves cooking without weighting the ingredients. Valentina's masterpiece in kitchen is her famous pear and chocolate tard! If she was an animal, she would be a horse. If she was a cat, she would be a chocolate souffle, filled with raspberry cream!