Energizing Acorn Squash Smoothie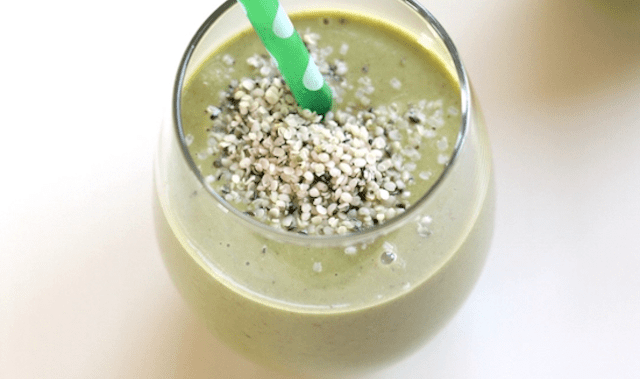 Packed with protein, this green acorn squash smoothie has great flavor and will keep you full and energized until lunch or dinner.
By Kelli Lyn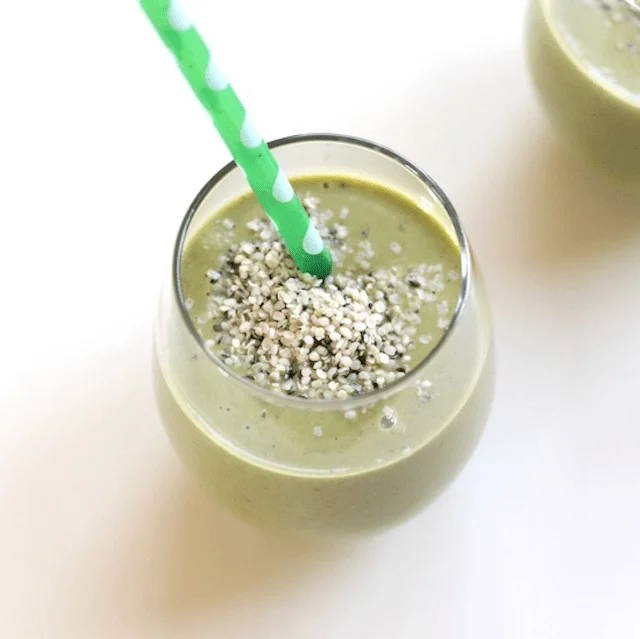 What I love about it this acorn squash smoothie that it is SO filling. That is my main requirement for a breakfast smoothie. I also love that it uses acorn squash! I've been buying 1 or 2 acorn squash a week, baking them, and then scooping out their insides for smoothies. When I run out, I open up a can of organic pumpkin puree and use that in place. This smoothie has so many different variations that you could try. Feel free to leave out the date (I don't always add it), you could even skip the vanilla (sometimes I forget!), use any liquid you want (coconut water, coconut milk, any almond milk, etc). Feel free to change the peanut butter to almond butter. Use any dark leafy green you have on hand. I like the kick that the fresh ginger gives it but if you don't have it on hand it's still good.
Adding flax meal to a smoothie is an easy way to incorporate a good amount of protein. Of course the peanut butter also has protein and then I top it with hemp hearts, so I'm definitely getting protein in this smoothie.

Energizing Acorn Squash Smoothie
Packed with protein, this green acorn squash smoothie had great flavor and will keep you full and energized until lunch or dinner.
Ingredients
1 large handful baby kale, kale, or spinach
1 frozen banana
¾ cup cooked acorn squash or pumpkin puree
2 tablespoons flaxseed meal
1 tablespoons peanut butter
1 teaspoon vanilla extract
1 date (optional)
1 cup cold water
Instructions
In a high powered blender combine all ingredients except hemp hearts and puree until smooth and creamy. Top with hemp hearts.
Kelli Lyn
Kelli has an AA in Culinary Arts, but like most people, finds herself short on time when it comes to preparing dinner. For the last three years, Kelli has been creating and photographing recipes that come together quickly on her food blog. She enjoys sharing her tastings notes into the vast world of craft beer, as well as tid bits of life in the wine country with her husband, and yellow lab, Ryder.