With dulce de leche swirled into the cake batter and the Swiss meringue frosting, this buttery cake is truly fit for an elegant celebration.
My blog, Pastry Affair, recently turned six years old. I can hardly believe it. Six years. Cheers to another year, my friends.
Let's celebrate with cake!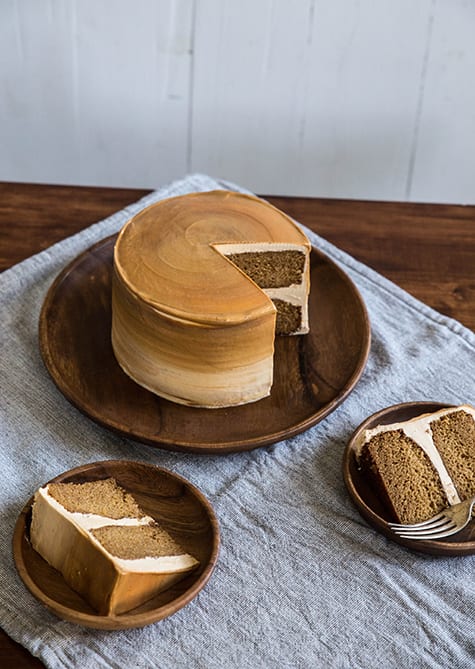 Dulce de leche is a sauce with Latin American roots. The name itself translates to "sweet milk." Although the flavor profile is similar to caramel, dulce de leche is created with different ingredients and techniques. Traditional caramel is made by heating sugar until it reaches the firm ball stage, or has the appearance of caramel, before adding heavy whipping cream to create a sauce. Dulce de leche, on the other hand, starts with a sweetened milk which is cooked down until it caramelizes. For a quick, semi-homemade version of dulce de leche, a can of sweetened condensed milk can be submerged in water over low heat for several hours to achieve a similar effect.
This cake blends dulce de leche in both the batter and frosting to give it a strong caramel flavor. To create the two-toned appearance, I frosted the cake traditionally and dotted small amounts of dulce de leche against the top half of the cake. When smoothed out, the light brown shade of the frosting blends with the golden sauce, creating a layered, ombré presentation.
See Also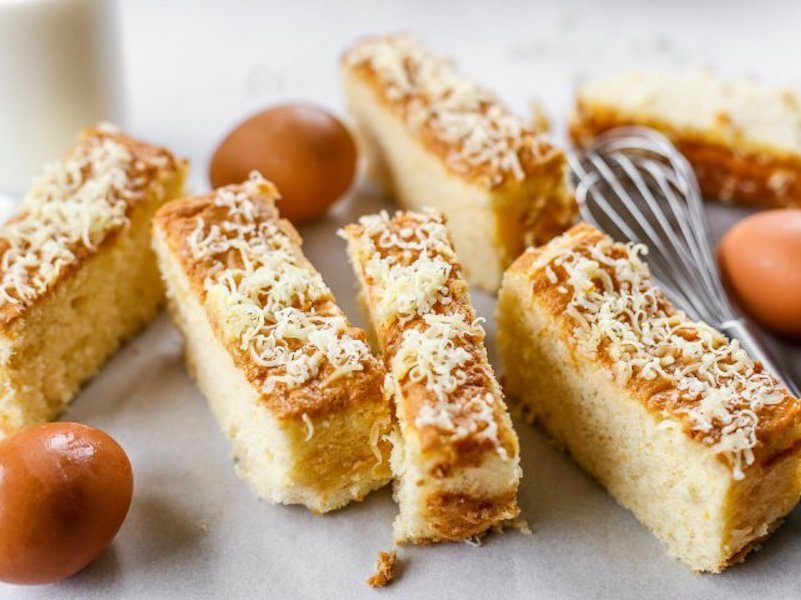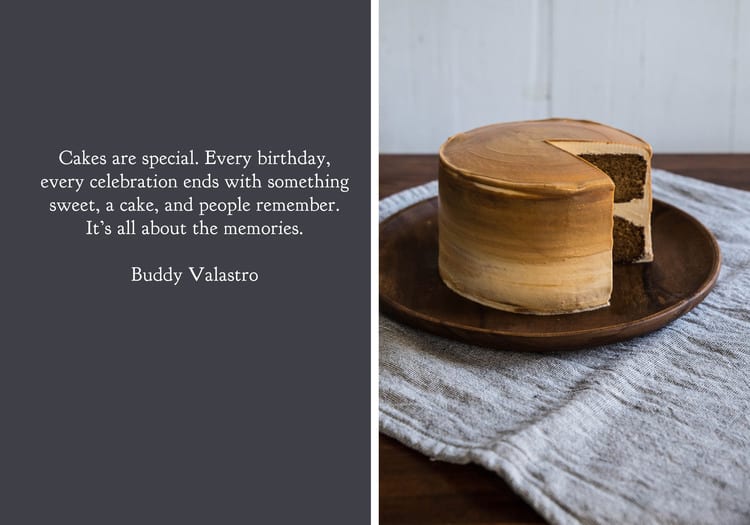 Dulce de Leche Cake is an anchor for sweet celebrations. The cake is made with brown sugar and swirled with dulce de leche to provide a defined caramel profile. A dulce de leche Swiss meringue buttercream covers the cake, lending a soft texture and buttery flavor without becoming too sweet. Though I may be celebrating Pastry Affair's big day, I hope you'll make this cake to celebrate your own special day, big or small.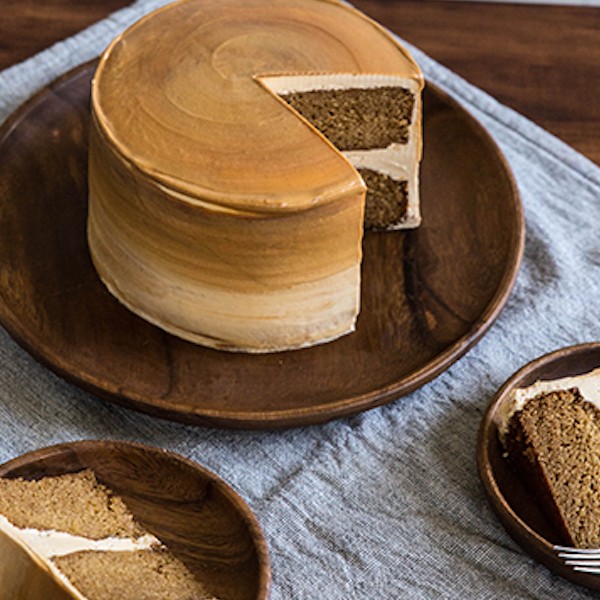 Kristin Rosenau
Ingredients
Cake
6

tablespoons

85 grams unsalted butter, room temperature

1

cup

200 grams brown sugar, packed

1/2

cup

100 grams granulated sugar

3

large eggs

1/2

cup

120 grams sour cream (or plain, non-fat yogurt)

1/3

cup

75 grams vegetable oil

3/4

cup

325 grams dulce de leche sauce

1

teaspoon

vanilla extract

2 2/3

cups

320 grams cake flour

2

teaspoons

baking powder

3/4

teaspoon

baking soda

3/4

teaspoon

salt

3/4

cup

180 mL milk of choice
Frosting
5

large egg whites

150 grams

1 1/4

cups

250 grams granulated sugar

1 1/2

cups

340 grams unsalted butter, room temperature

1

teaspoon

vanilla extract

1/4

teaspoon

salt

1/2

cup

215 grams dulce de leche sauce, divided
Instructions
Cake
Preheat oven to 350 degrees F (180 degrees C). Grease two 9-inch cake pans and set aside.

In a large mixing bowl, cream together the butter and sugars until light and fluffy. Add the eggs one at a time, beating well after each addition. Beat in the sour cream, vegetable oil, dulce de leche, and vanilla extract. Gradually add baking powder, baking soda, salt, and half of the cake flour. Stir in the milk, and add the remaining cake flour, mixing until batter is uniform and smooth.

Divide the batter evenly between the prepared baking pans and bake for 35-40 minutes, or until a toothpick inserted into the center comes out clean. Remove from the oven, transfer cakes to a cooling rack, and allow to cool to room temperature before frosting or serving.
Frosting
Wipe a large bowl with a paper towel soaked in a small amount of lemon juice or vinegar to remove traces of grease. Add egg whites and sugar and, over a double boiler, whisk constantly over hot water until the sugar dissolves. When rubbed between your fingers, the egg whites should feel hot and smooth (approximately a temperature of 140 degrees F/60 degrees C). This will generally take 3-5 minutes.

Using a mixer, whip the egg whites until thick, glossy peaks form. This may take anywhere from 8-10 minutes. The bottom of the bowl should feel neutral to the touch before moving on to the next step.

Place the mixer on low speed and add the butter in small pieces, one at a time, mixing until smooth. The frosting should reach a silky texture. Beat in the vanilla. If the butter is too warm and the frosting is too runny, place in the refrigerator for approximately 15 minutes to firm up the butter before mixing again. If the mixture curdles, continue mixing and it will come back together. Stir in 1/3 cup of the dulce de leche sauce.

Place the bottom cake layer on a serving plate. Place approximately 2 cups of frosting on the cake and smooth evenly. Place the second layer on top and smooth frosting onto the top and sides of the cake. Using a spoon, dot the remaining dulce de leche sauce on the outside of the cake and smooth to create the ombré look.
Kristin Rosenau
Kristin Rosenau is a baker and science teacher with a serious sweet tooth. She began an affair with butter and sugar fresh out of college and her love for baking has only matured since. The voice behind the blog Pastry Affair, Kristin develops recipes for the home cook, combining classic recipes and homespun flavors with a dash of honesty.