Megan Marie Porta with a creative and inspiring recipe to jazz up your breakfast with stuffed tomatoes.
Text And Photo By Megan Marie Porta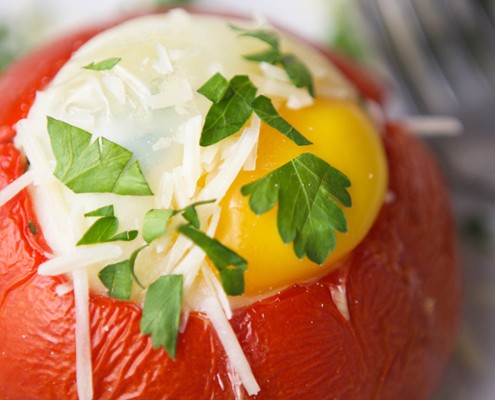 When I think of tomatoes being stuffed with any sort of other delicious food, I think of my mom. She often made stuffed tomatoes for my sisters and me when we were kids. Her ingredients ranged from rice to meat to cottage cheese to an assortment of salads. Sometimes I wish I could be a kid again for the sole purpose of eating all of my mom's kitchen creations.
One thing my mother never did was use breakfast foods as a stuffing for tomatoes. At least not that I remember. So I thought I would give it a try myself!
I have to preface this recipe by saying that it is so incredibly light and healthy, yet insanely tasty. My husband bit into thinking it would not be the most flavorful thing he's ever tasted, but he was very pleasantly surprised.
Now onto how to make them!
1. Preheat your oven to 350 degrees F (177 degrees C).
2. Hollow out 2 large, ripe tomatoes. Do this by cutting a large circle into the top of the tomato and removing the core. With a spoon or a knife (I used both), carefully scoop out the ribs and seeds. Leave the walls of the tomato intact as best you can.
3. In a small bowl, combine:
1/2 teaspoon salt
1/2 teaspoon pepper
1 tablespoon fresh parsley, finely chopped
4. With your finger, rub half of the mixture onto the inside of one tomato, covering the inner walls as thoroughly as possible. Rub the other half of the mixture onto the inside of the other tomato. Set the tomatoes aside.
5. In a skillet, heat 1 tablespoon of olive oil over medium heat.
6. Add:
3 green onions, white and light green parts only, sliced
2 cloves garlic, minced
Cook until soft, about 5 minutes.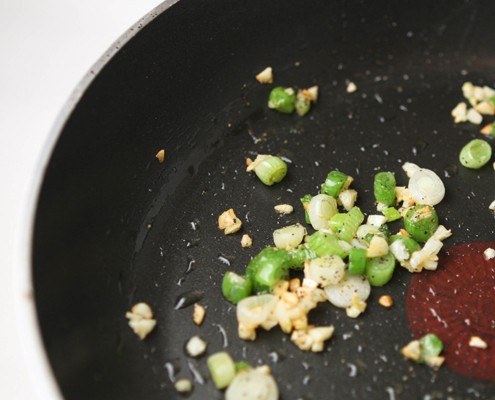 6. Divide the green onion mixture in half and place into the bottoms of the 2 hollowed-out tomatoes.
See Also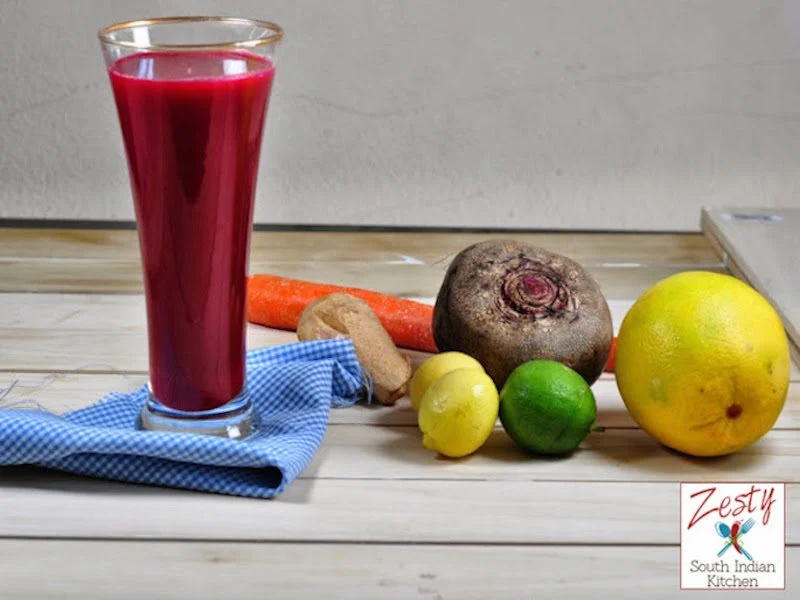 7. Top that with a layer of finely chopped fresh spinach. I used approximately 1/4 cup between the two.
8. And top the spinach with a layer of shredded Parmesan cheese. Squish as much cheese in as you can, keeping in mind you need enough room for 1 egg. You'd be surprised how much you can fit into a tomato.
9. Carefully crack an egg into each tomato. If you want to make sure you don't break the yolk, crack it into a bowl first and then pour it in.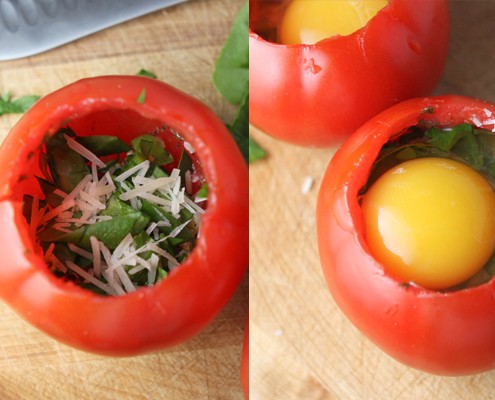 10. Place the tomatoes onto a greased baking sheet and bake in the preheated oven for 25-30 minutes, or until the egg is cooked through.
11. Sprinkle the finished product with Parmesan cheese and fresh parsley and eat immediately!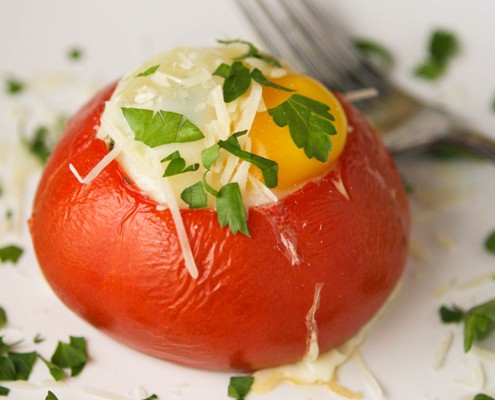 Megan Marie Porta
Megan Porta is a food blogger and food photographer. She manages her foodie site Pip & Ebby - Messy Kitchen. She is a graphic designer by day and a food enthusiast by night. She enjoys photographing food and sharing flavorful recipes.