[adrotate banner="39″]
Give a traditional chocolate mousse a decadent twist of rich hazelnut. This is a great dessert to make ahead of time.
By
Vicky Cohen and Ruth Fox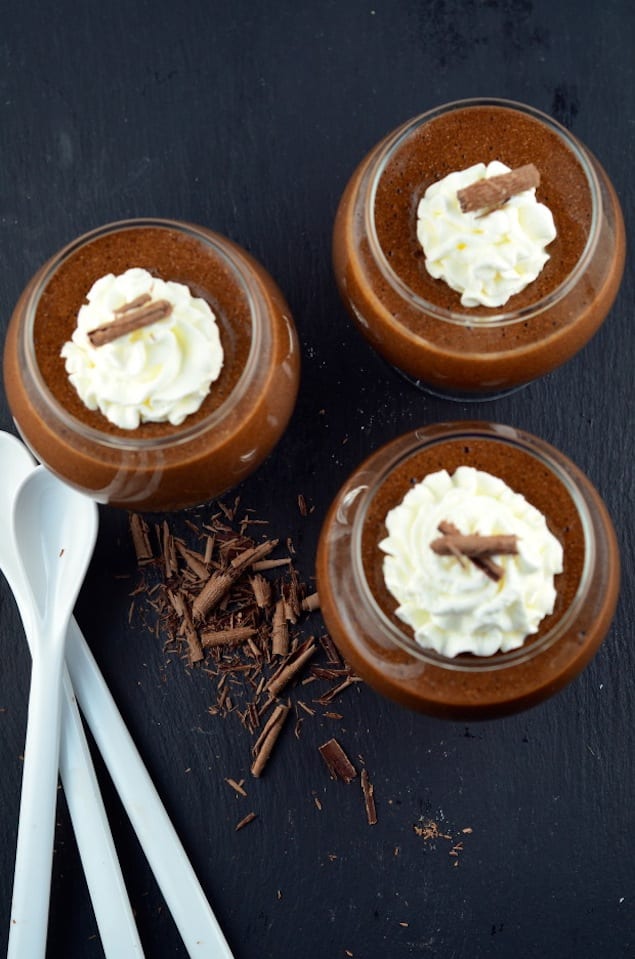 Did you guys know that, in Spain, eggs are not kept refrigerated in grocery stores?
Yep, we grew up seeing the cartons stacked in the middle of an aisle, on a corner or an endcap somewhere in the store. But never refrigerated. Not only that, but growing up, we ate all kinds of dishes made with raw or slightly cooked eggs. Most of you are probably cringing at he thought of it right now. Quite frankly, looking back, we cringe too. The truth is, we would never even think of doing that now. The risk of eggs being contaminated with Salmonella is too big, and definitely one not worth taking.
One of the recipes we used to love making (and wish we could make again) is chocolate mousse. The "real" thing though. The one that is basically made with eggs and chocolate. We thought we would never be able to make it again, especially for our kids, since we couldn't use raw eggs. Until we discovered Safest Choice Eggs.
See Also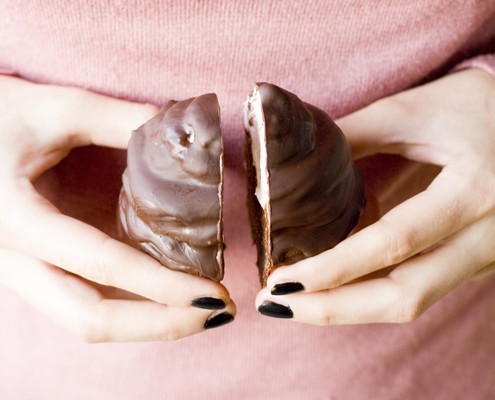 Being able to use pasteurized raw eggs is giving us a chance to prepare some of our favorite recipes again without any worries. Like this super decadent chocolate mousse, made with chocolate hazelnut spread, just to give the traditional recipe a little twist.

An EGG For Every Occasion — Chocolate Hazelnut Mousse
Give a traditional chocolate mousse a decadent twist of rich hazelnut. This is a great dessert to make ahead of time. The mousse requires refrigeration for 2-3 hours before consuming.
Author:
Vicky Cohen and Ruth Fox
Ingredients
6 Safest Choice Pasteurized Eggs, separated
⅔ cup chocolate-hazelnut spread
4 tbsp good quality, unsweetened cocoa powder
2 tbsp whiskey (optional)
Whipped cream for garnish
Instructions
In a large bowl, beat egg yolks at medium-high speed 5-6 minutes, until pale yellow. Reduce speed, add chocolate-hazelnut spread and cocoa powder, and continue beating for another 3-4 minutes, adding whiskey at the last minute if using. Set aside.
In a separate large bowl, beat the eggs whites with a pinch of salt at high speed until they form stiff peaks (make sure the beaters and bowl are completely clean and dry). This should take about 10 minutes, depending on your mixer.
Gently fold egg whites into chocolate mixture a few tablespoons at a time. Spoon into cups, cover with plastic wrap and refrigerate for 2-3 hours. Top with a dollop of whipped cream before serving.
  [adrotate banner="38″]
Vicky Cohen and Ruth Fox
We are two sisters born and raised in Barcelona, Spain, with Sephardic and Middle Eastern roots. We grew up eating the best, most flavorful, comforting home-cooked meals prepared by our mom, who taught us everything we know about cooking. When we moved here to the U.S. we felt it was really important to keep our traditions and background alive, and we've done so by sharing it with everyone we've met throughout the years. After all, what better way to make new friends and share our love and culture than through food, right? Our friends have come to enjoy our food and gatherings so much that are always asking us for our recipes. That inspired us to start a cooking blog called "May I have that recipe" where we share recipes we've created inspired by our multicultural background.