Hut hut one, hut hut two. Try these drinks for game time, woo! Celebrate your favorite football teams with these simple, tailgate-able cocktails.
Football season is here ladies and gentlemen! Jump right back in like it never ended; these fresh cocktails and beertails will get you pumped. Any of these drinks will pair nicely with your football snacks whether they're pigs in a blanket, or football-shaped cupcakes. Cheer on your favorite teams each week with a different drink.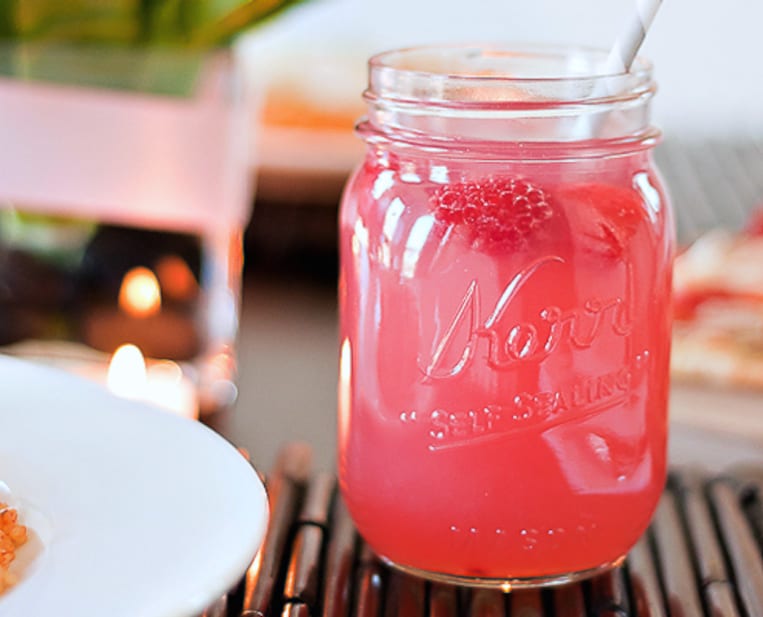 Shutter Stock: Scott Karcich

Black and Tan Beer

Switch up your go-to beer choice. Instead of grabbing one, try a light and a dark beer to make this beertail. All you need is a spoon to help get this ombré drink going. These bad boys pair nicely with potato skins or lamb sliders. To learn how the magic works, click here for the recipe.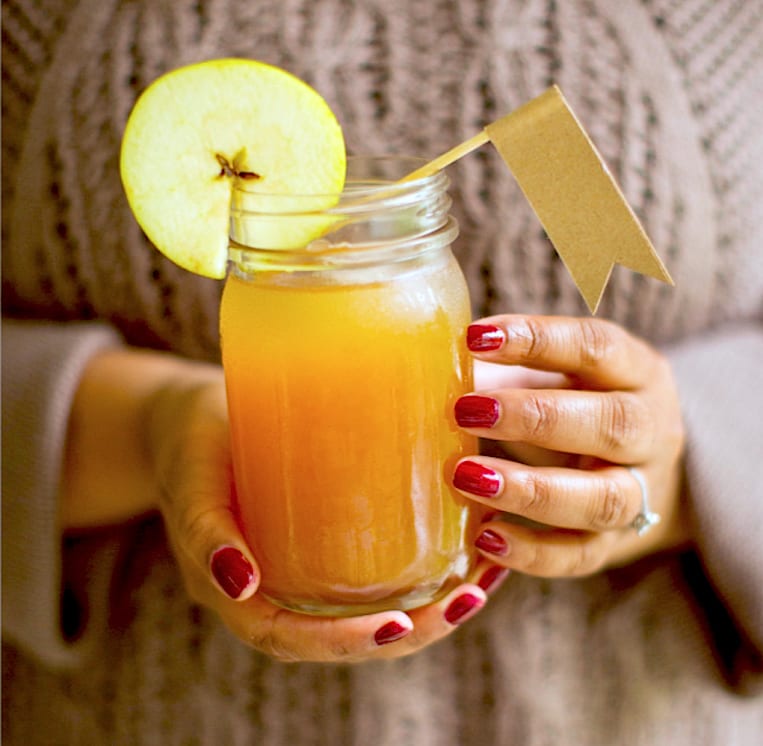 Bring to Light Photography
Autumn Apple Punch
When we think football, we think fall. This punch will bring you comfort and nostalgia as the season sets in. Apple cider, cardamom, and warm bourbon pull this one together. Chances are you already have these ingredients this time of year anway. To make a quick spicy and sweet adult treat, click here.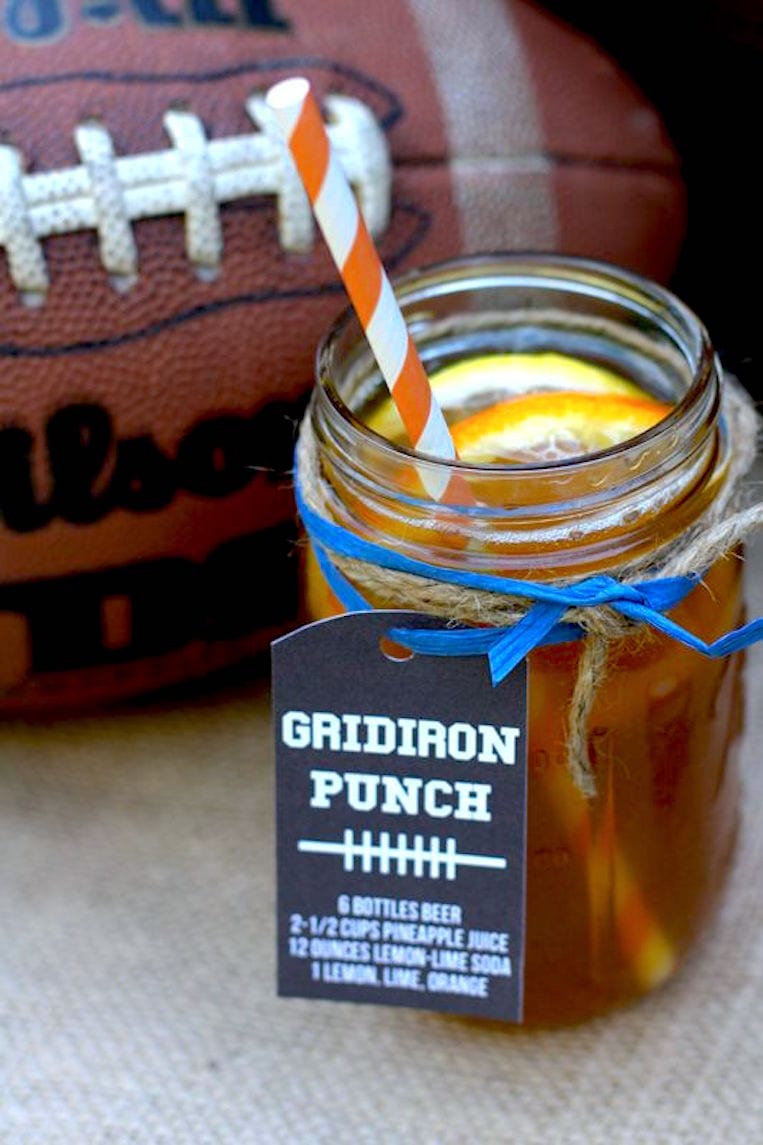 Courtney Whitmore

Tailgate Gridiron Punch

Beer, pineapple juice, and lime have found each other. Whip up a batch of this beer punch in a matter of minutes for the perfect tailgating drink. This recipe can easily be jarred for your entire group, and popped in a cooler as you get in the spirit. All you need is three ingredients; get the recipe here.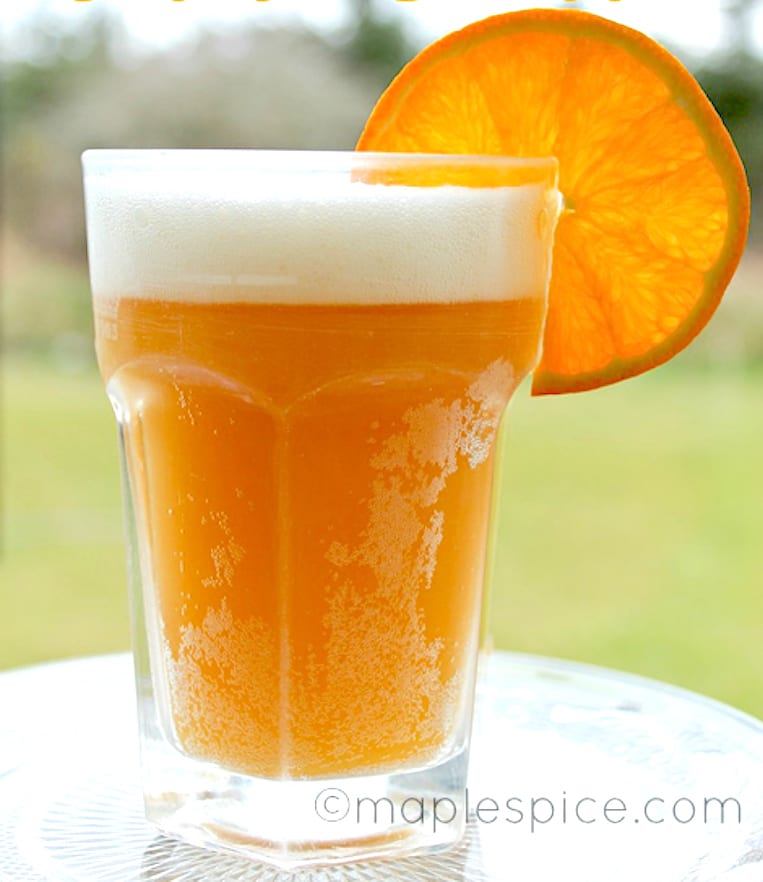 Raspberry Beer Lemonade
Berries are still around, so why shouldn't they make it into our drinks this fall? Try the delicious combination of raspberries, lemonade, Corona, and more. While your buffalo wings are in the oven, get the recipe here to make this end of summer cocktail before your wings are done.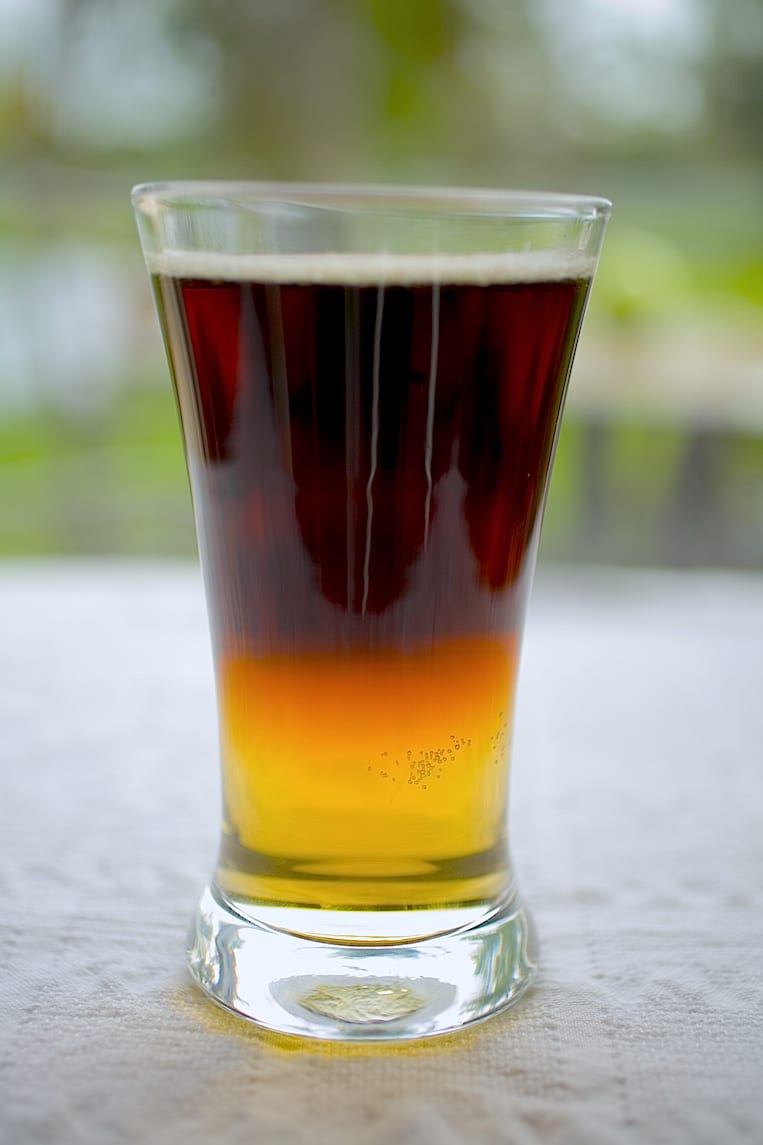 Plain Chicken
Frozen Bourbon and Coke
The air won't be too cool until late September, but we've got you covered. This slushie is as refreshing and tasty as seeing your team score a touchdown. Take your soda to the next level with frozen bourbon. All you need is bourbon, coke, and ice. Find the recipe here.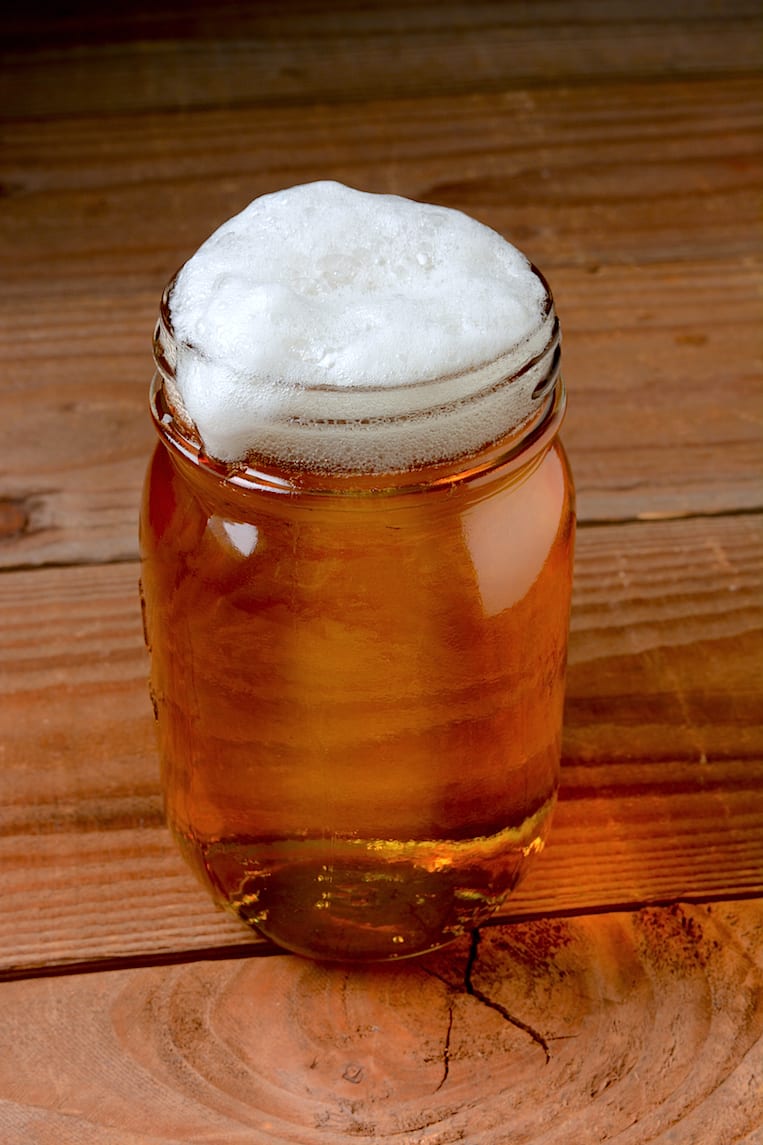 Maple Spice
Peach Moon
Blue Moon and peaches? We would've never guessed. Combine a great beer with a summery fruit flavor and you'll end up with this perfect beertail. Make or order a pizza, keep your eyes on the scoreboard, and you're good to go. Get this electrifying recipe here.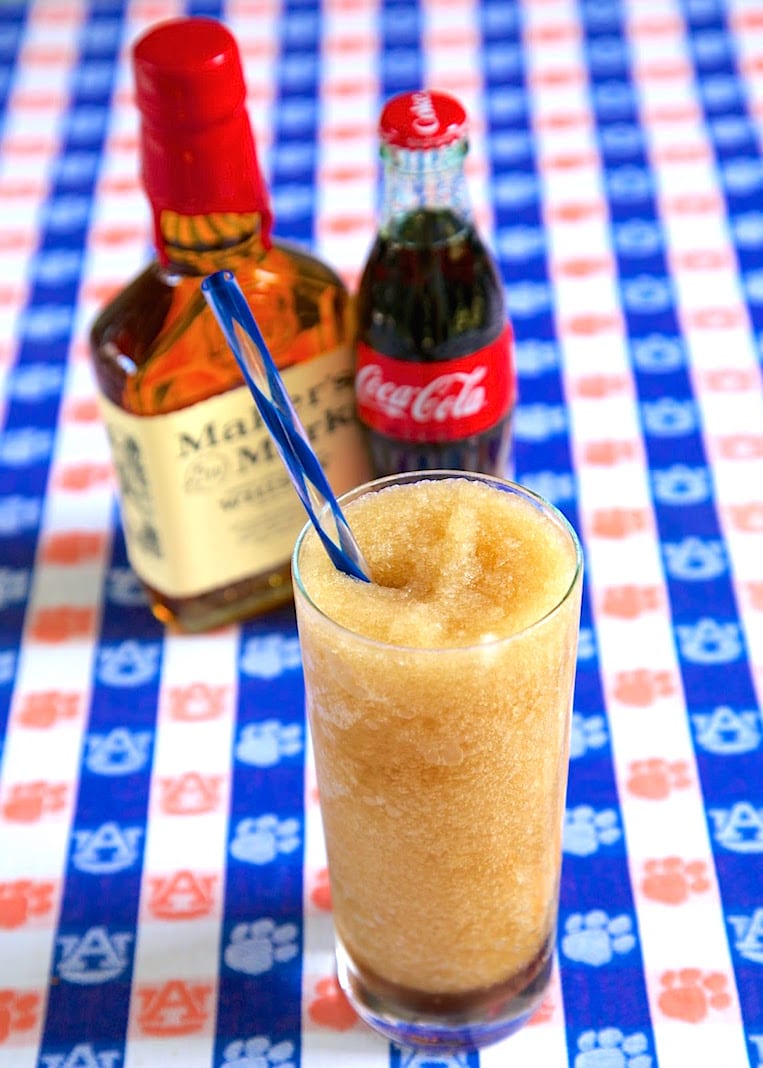 It All Started With Paint

Classic Margarita
Everyone loves a classic. It's margarita time for those of you who just can't veer from your favorite drink. If you're feeling creative, mix up the colors by using pink lemonade. Take these cocktails on the go in Mason jars too. Check out the recipe here.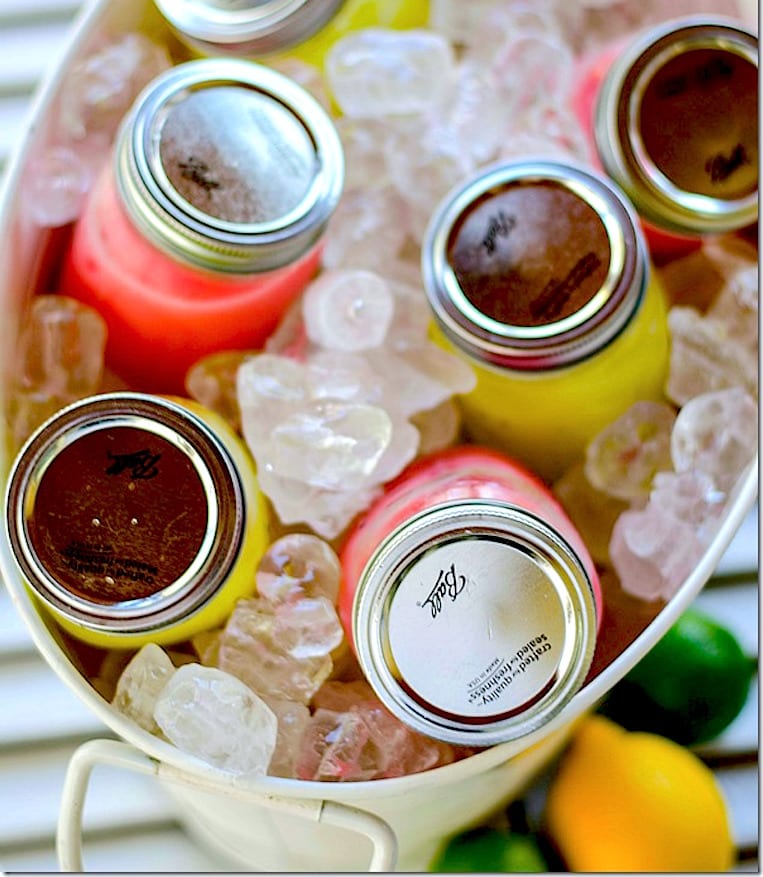 Shutterstock: Steve Cukrov

Pumpkin Cider Beertail
The festivities have begun, the leaves are changing, pumpkins are bountiful, and your team is winning! Celebrate with this seasonal beertail. Sparkling cider, pumpkin ale, and cinnamon–what more could you want? Make a whole batch of this trouble-free beverage for you and your friends. You can serve it at home or take it with you to your destination. Find the recipe here.
Whether you're following the score every week, tailgating, or tossing the pigskin with some friends, be sure to bring along one or more of these seasonal beverages. Cheers!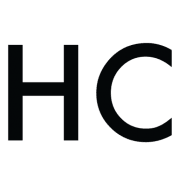 Ashley Smith
Ashley was raised on Guatemalan and West Indian cuisine; both backgrounds are filled with vibrant flavors and spices. Working at a French bakery in the past--and getting introduced to craft beers and cheeses during her time at the University of Vermont--has piqued her interest in experimenting with food.