Sponsored Post: We're celebrating Vinho Verde wines this season. These Portuguese bottles are young, fresh, vibrant, and affordable. It's the perfect wine for all your favorite summer recipes, beach trips, and vacations. It truly is like no other wine in the world.
Check out this simple and delicious way to prepare white fish. Pair the grilled mahi mahi with a glass of Vinho Verde Estreia. Perfect for Summer and grilling season.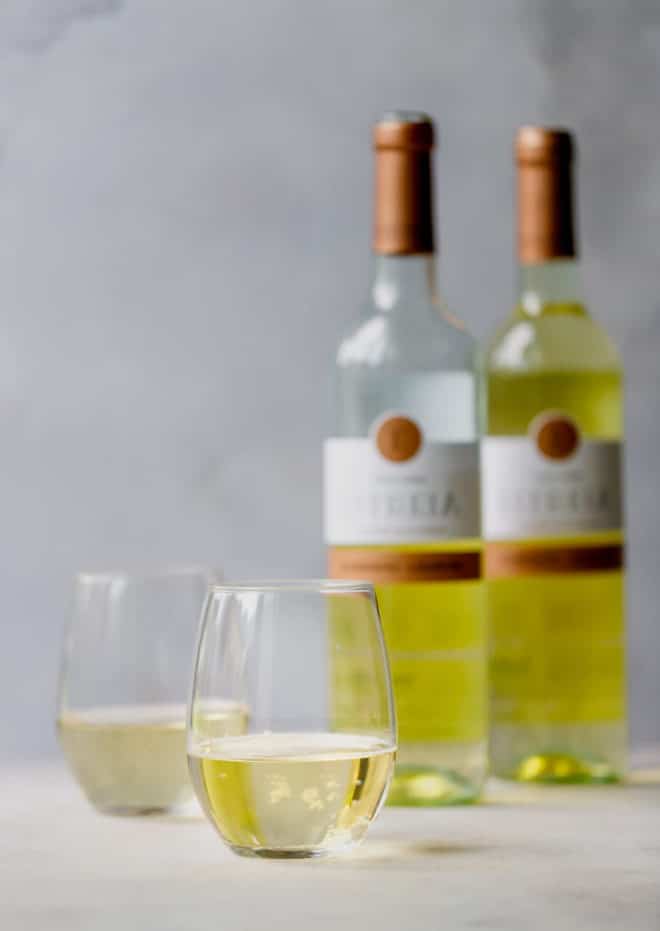 Today's recipe is for fish and wine pairing – grilled Mahi Mahi recipe and Vinho Verde Estreia white wine.
Vinho Verde is the largest wine region in Portugal. This is my first time trying wines from the region and I'm impressed with the quality and taste. This is the perfect wine for summer, paired with a light seafood grilled meal.
With a rich history behind, Vinho Verde Wines are Like No Other Wine in the World! Their wines taste refreshing and distinctive! They are so versatile so food pairing is quite simple.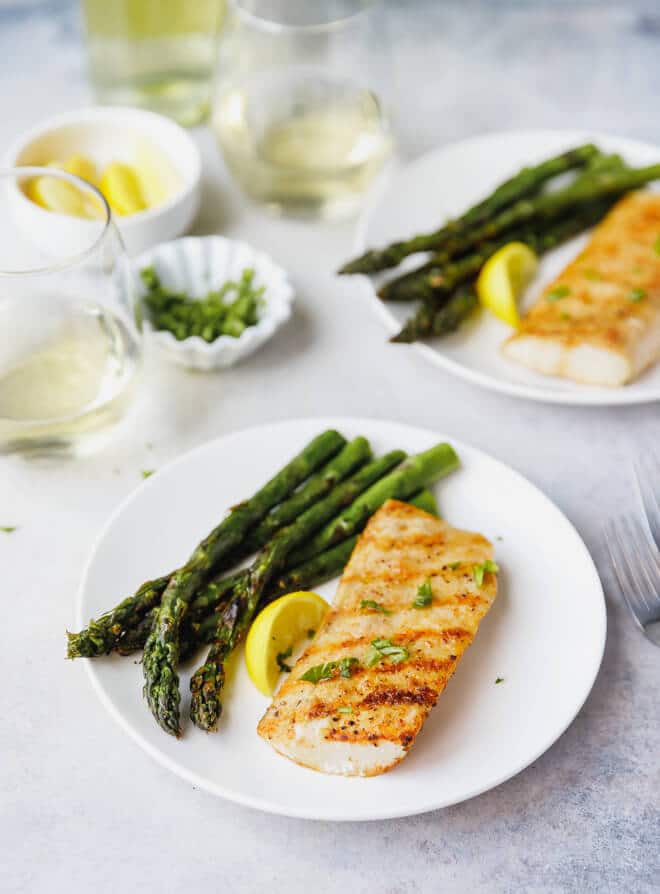 Vinho Verde wines are affordable and have great value!
I got to try the Vinho Verde Estreia Alvarinho Loureiro white wine. It is light and airy with floral, citrus and tropical notes. Fresh with floral nuances, mineral, balanced and persistent.
It could be served as aperitif, or paired with seafood, fish, poultry or meat.
I've had the idea to grill some white fish for a few weeks now.
While most types of white fish are pretty easy to pan sear or cook in the oven, there are certain kinds that work best for grilling.
Grilling season is one of my favorite times of the year! I just love it! I grill meat, fish, veggies and even fruits. It is so easy and grilled food flavors are amazing.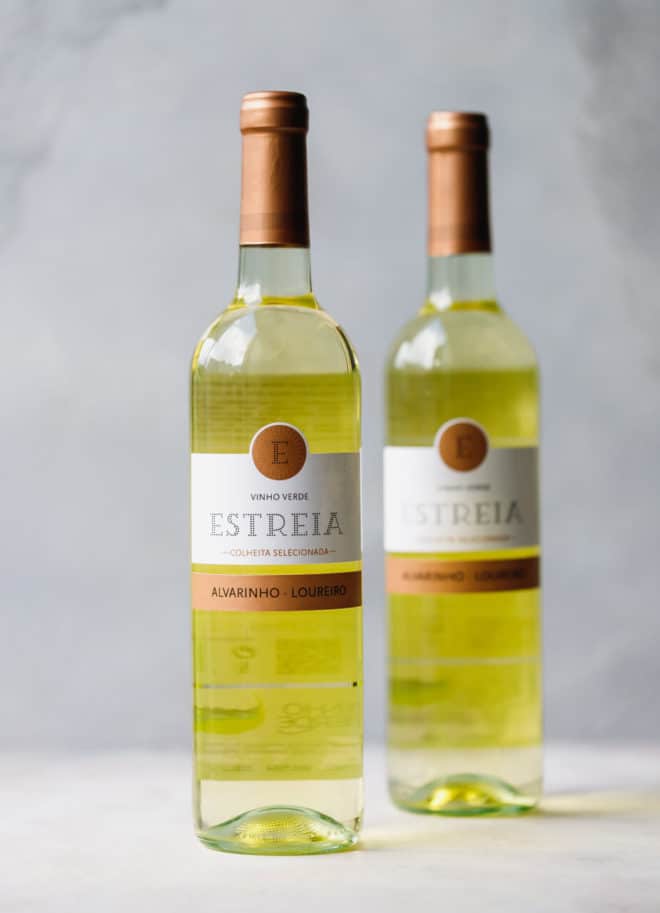 Why did I choose to grill Mahi Mahi fish and pair it with Vinho Verde?
The fresh and crisp taste or the wine was calling for light, flavorful, juicy fish, that takes well flavor and does not fall apart when grilled. Mahi Mahi is surface-dwelling ray-finned fish found in off-shore temperate, tropical, and subtropical waters worldwide.
What does grilled Mahi Mahi taste like?
Mahi Mahi fish is a white fish, that has a distinctive taste, but it is not a strong, fishy one! It is sweet and juicy, its meat has more a crab like texture. The meat is firm and tastes great with lemon juice on. The fact that this fish takes well on flavors and seasonings and stays firm during and after it is cooked makes it perfect for grilling. If you live by the Atlantic Ocean (I'm pretty far from it) you may be able to find it at the local fish market or the store. Wild caught, never frozen Mahi Mahi fish.
If you are like me, live somewhere in the Mid West, you can purchase wild caught frozen Mahi Mahi fillets and grill them. I get my Mahi Mahi at Costco. It is frozen.
How to season Mahi Mahi fish for grilling?
This is an easy one! All you can do is brush the fillets with olive oil and season with salt and pepper. This is if you'd like to keep things simple. I decided to season the fish in this grilled Mahi Mahi recipe with salt, pepper, oregano, paprika, cumin, garlic and onion powder. You can add a pinch of Cayenne pepper. Almost like blackened seasoning.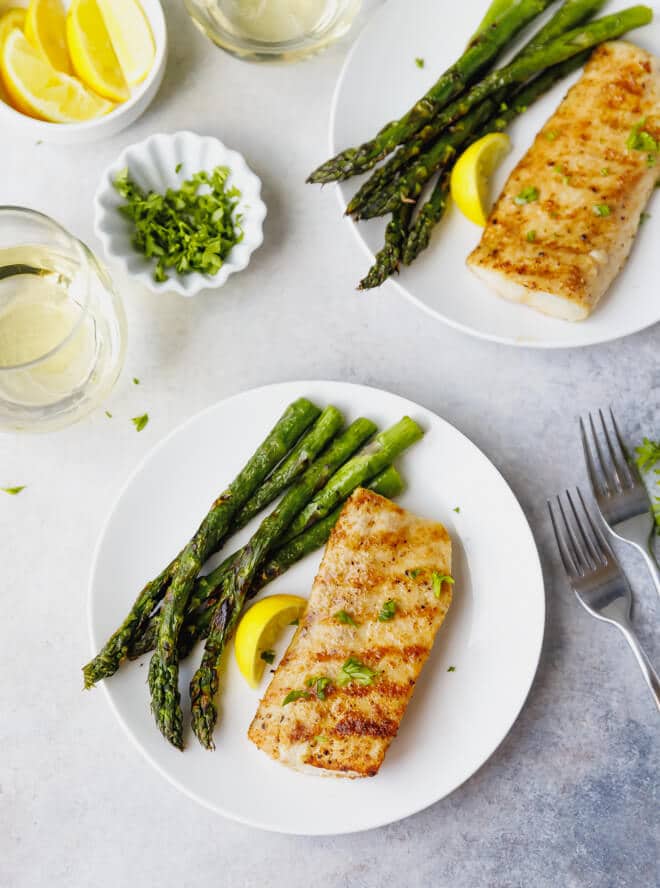 How long to grill Mahi Mahi?
You need to preheat your gas grill to medium-high heat (450F). Season the fish with the desired seasoning and brush with olive oil. Cook for 4-5 minutes per side. Or until it gets grill marks that are nice golden color and the flesh appears set. This fish really does not require a lot of cooking time. If you overcook it, it will turn dry and rubbery.
What if you decide to make this Grilled Mahi Mahi Recipe on the stove top?
The same rule for cooking time applies if you don't have a grill or just don't want to grill the fish. I've cooked Mahi Mahi in a pan on the stove top many times. A non stick pan works. A cast iron skillet also works. Just make sure the bottom is covered with olive oil so the fish does not stick.
Cook Mahi Mahi on the stove top for 3-4 minutes per side, as it cooks even quicker that on the grill. Drizzle with lemon juice, while the fish is still hot, it absorbs the flavor and acidity best!
Can you grill Mahi Mahi on cedar planks?
You sure can! Just make sure they are moist.
I personally am not a huge fan of fish on cedar planks…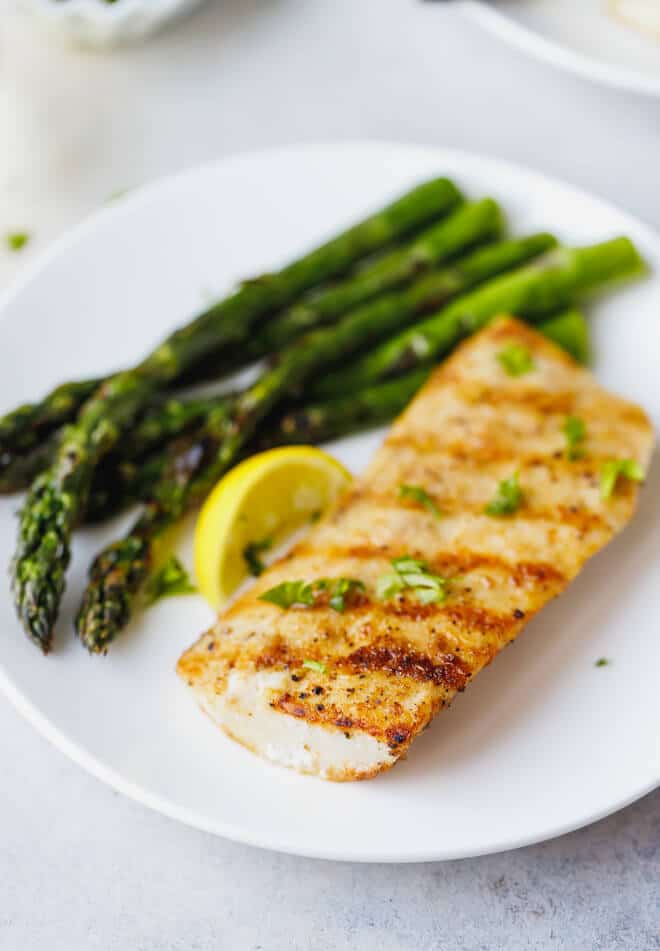 What kind of wine to pair Grilled Mahi Mahi with?
Mahi Mahi has a delicate flavor, so the wine chosen shouldn't overwhelm with its flavor.
Light and fruity white wines pair well with this grilled Mahi Mahi recipe.
Vinho Verde Estreia, with its light and floral, fruity nuances was the perfect choice for this grilled fish 4th of July meal.
Such an easy, effortless restaurant quality meal paired with an excellent quality wine.
Print
Easy Grilled Mahi Mahi
Author:

Lyumbomira

Prep Time:

5 minutes

Cook Time:

10 minutes

Total Time:

15 minutes

Yield:

3

servings

1

x
3

wild caught Mahi Mahi fillets

3 tbsp

olive oil

1/2 tsp

salt

1/4 tsp

black pepper

1 tsp

paprika smoked could be used

1/2 tsp

garlic powder

1/2 tsp

onion powder
a pinch Cayenne pepper

1 tsp

dried oregano

1 tsp

cumin

2 tbsp

lemon juice
Instructions
Preheat a gas grill to medium-high heat. In a small bowl combine the spices.
Brush Mahi Mahi Fillets with olive oil on both sides. Sprinkle with the seasoning on both sides of the fish.
Grill for 4-5 minutes per side, until golden.
Drizzle with lemon juice. Serve.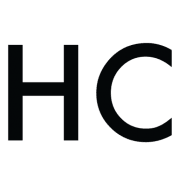 Lyubomira Lsl
Hi, I'm Lyubomira (people call me Mira). I have background in construction engineering and design, but recently discovered my new passion – cooking and food photography.I try to share simple, straightforward recipes, fast to prepare with widely available ingredients.