This cool, no-bake dessert is a sweet treat made with tahini, dates, and whipped cream. Simple, satisfying and beautiful.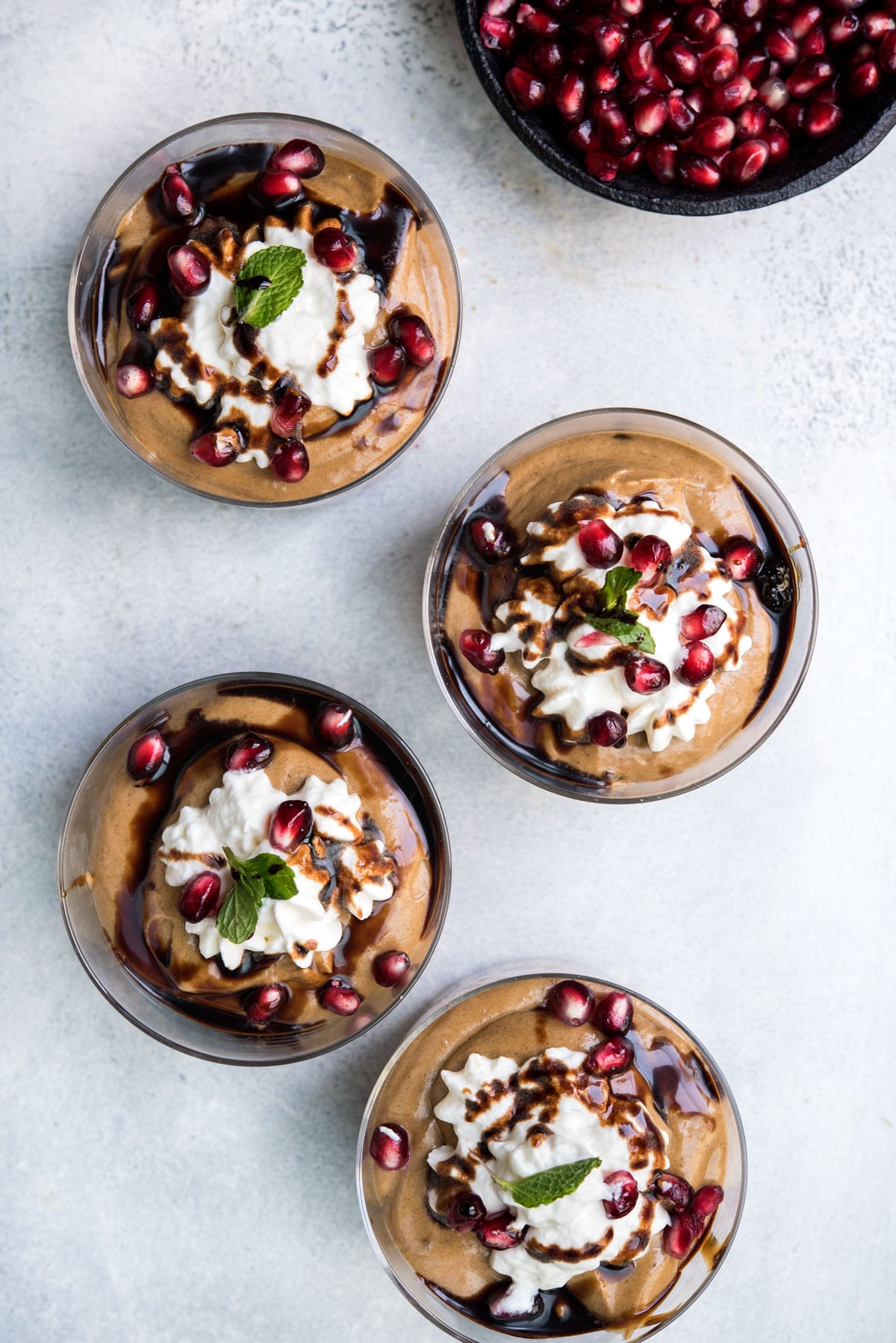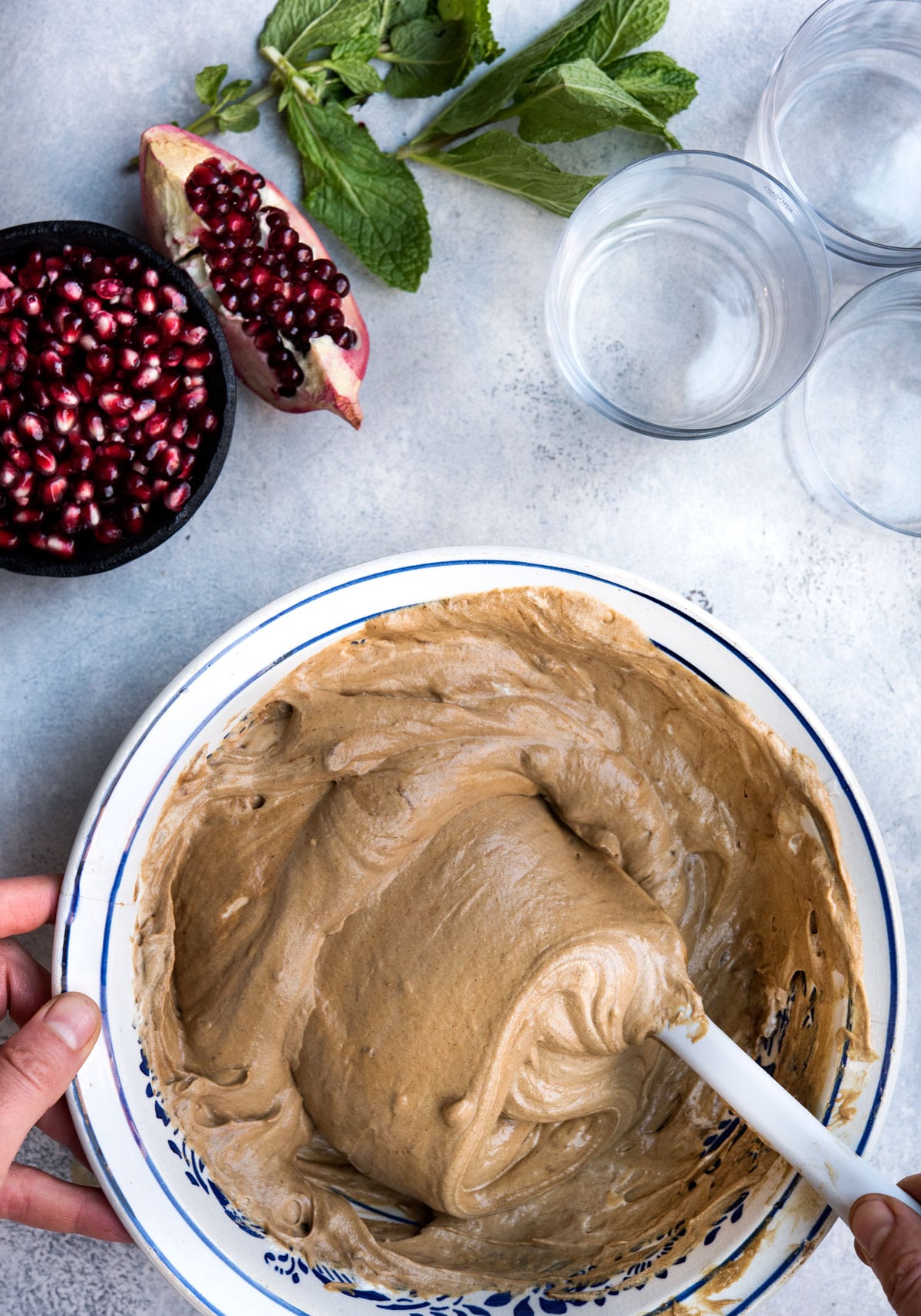 Calling all tahini lovers…
I often have a jar of tahini on hand. It's an essential ingredient for hummus and great for drizzling over roasted vegetables, though I had never really thought of using it in a sweet preparation. Somewhere along the way, I came across a recipe for tahini mousse. I had jotted down the idea in one of my many recipe notebooks. Books and books full of recipes just waiting to be tested (if only I had the time).
At first, I was on the fence about this tahini mousse. But the more I tried it, the more I liked it, to the point where I couldn't get enough of it. I found myself walking past the refrigerator, spoon in hand, savoring a spoonful here and there.
Just three ingredients (tahini, date syrup, and cream), though the mousse has a lot going on from a taste standpoint. It has a strong tahini flavor and a creamy, luscious texture.
I should point out that not all tahini is created equal. Really good tahini is mild, nutty, and rich with a smooth, creamy texture. Lower quality tahini, on the other hand, is bitter, astringent, dry, and/or chalky. It might require a bit of trial and error and some taste testing to find good tahini.
This tahini mousse is sweetened with date syrup, also known as silan, a thick, dark brown syrup made from, you guessed it, dates. I suspect you can substitute with other sweeteners (although, I haven't tried), but date syrup has a distinct fruity flavor to it.
To prepare, simply mix the tahini and date syrup together. Then, fold in the whipped cream. Chill and serve.
See Also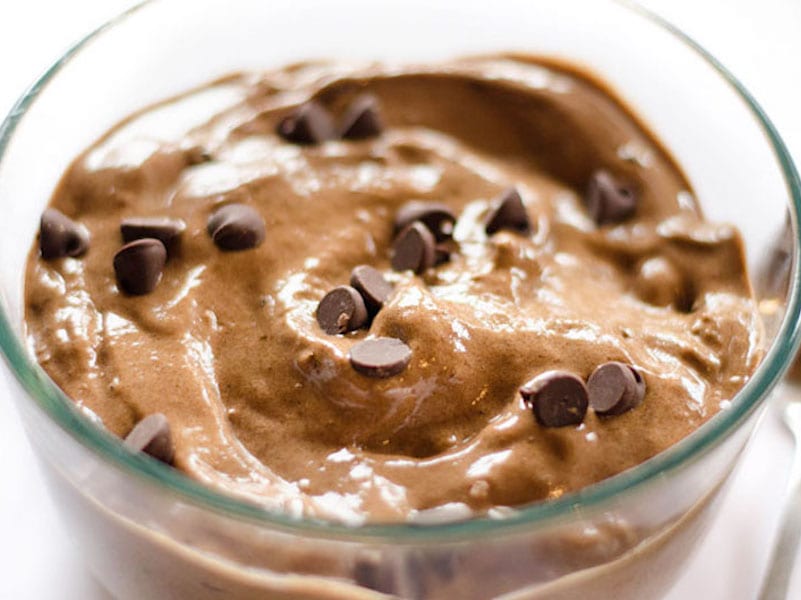 The pomegranate seeds and sprigs of mint add an extra pop of flavor and texture.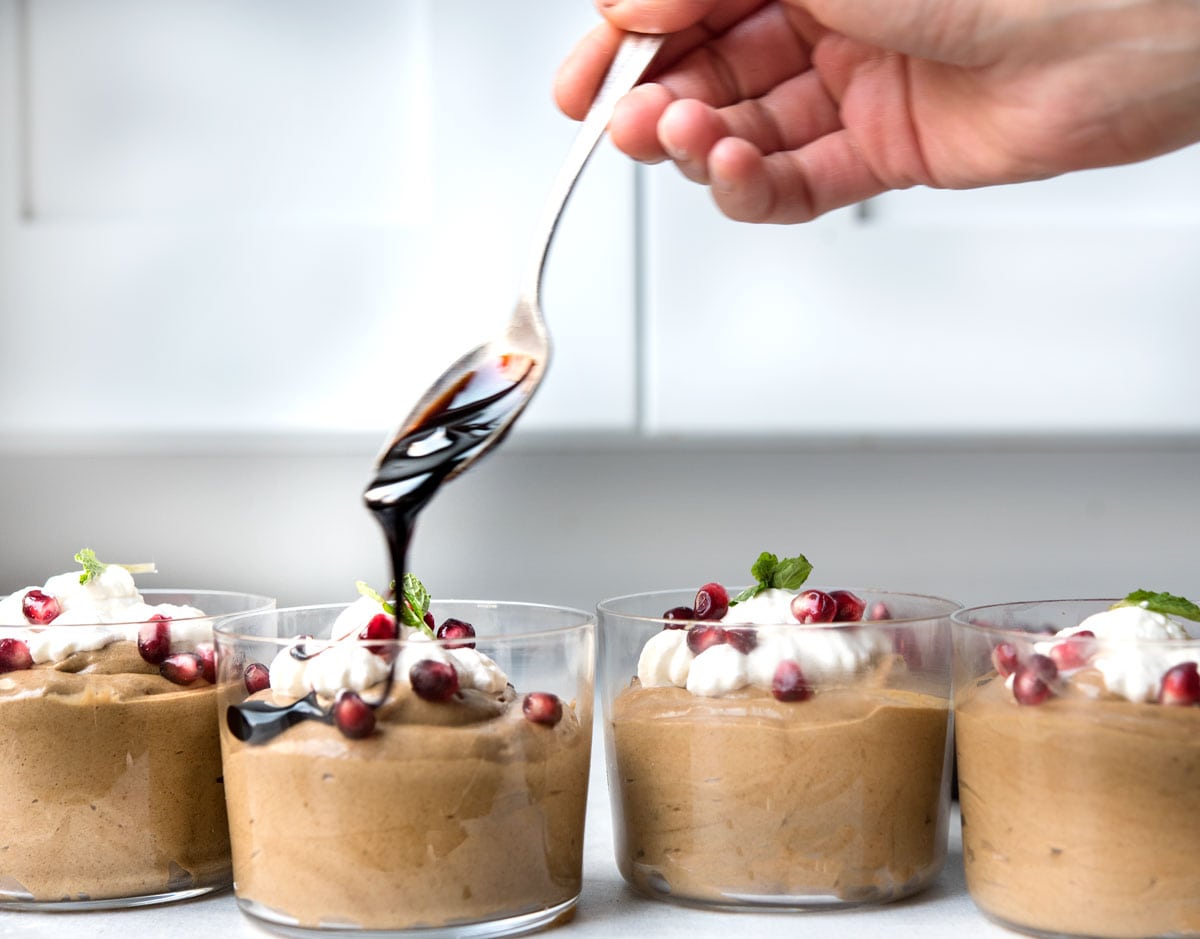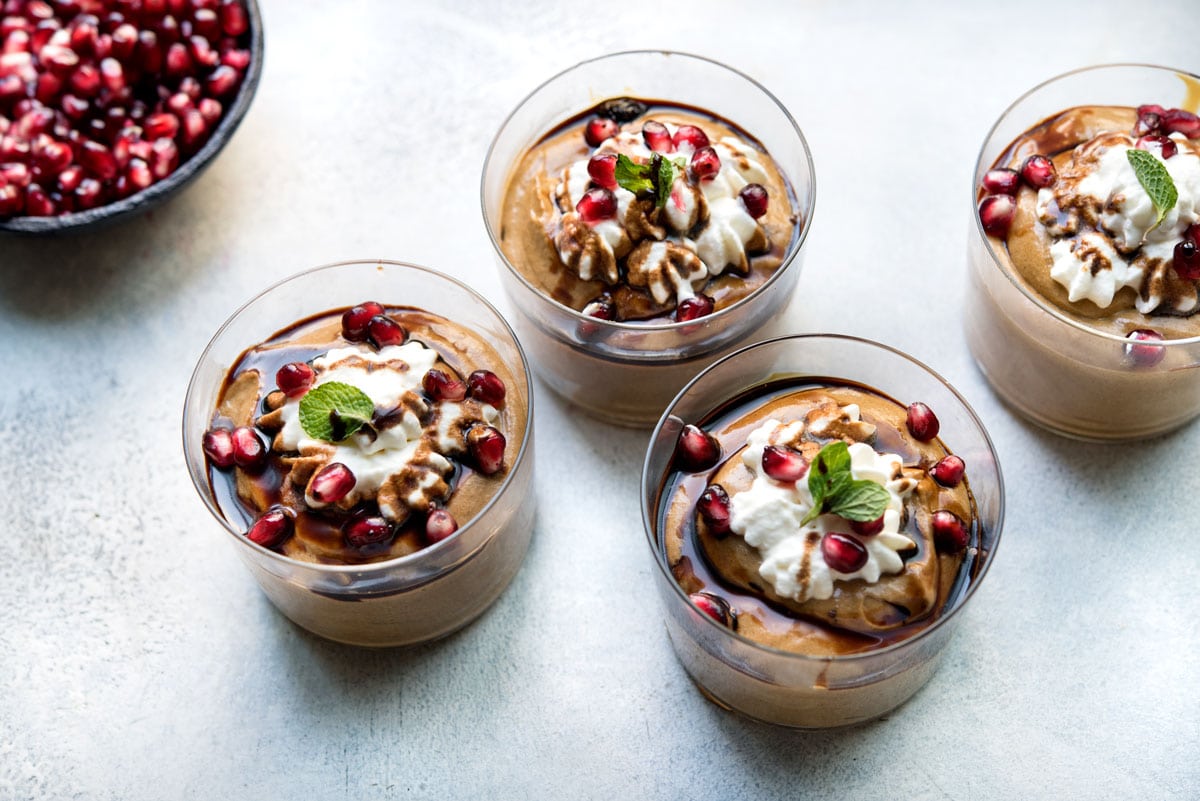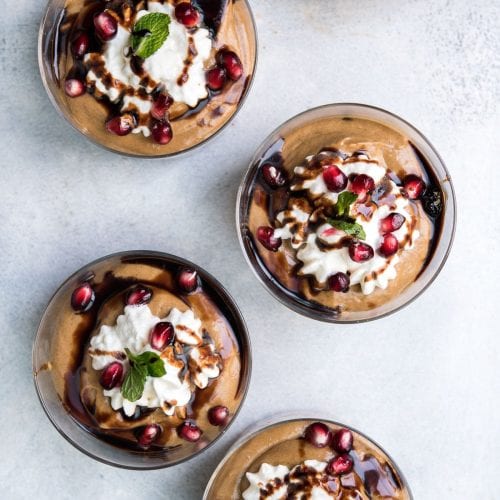 Sweet Tahini Mousse
Linda Schneider
Ingredients
16

ounces

cream

1

cup

tahini

3/4

cup

date syrup

silan, plus extra for serving

pomegranate seeds

sprigs of mint
Instructions
Whip the cream until it forms medium to stiff peaks. Combine the tahini and date syrup in a bowl. Stir to combine. Fold in the whipped cream, reserving a small amount for topping.

Divide the mousse into four small serving dishes. Chill at least 1 hour or longer. When ready to serve, spoon some cream on top, drizzle with date syrup, and top with pomegranate seeds and a sprig of mint.
Linda Schneider
Linda Schneider is the blogger behind Wild Greens and Sardines, an homage to her love for all things food and [Mediterranean] travel. What she enjoys most is seasonal, farm-to-table recipes that highlight local ingredients, farmers, and food artisans. She loves going to local farmers' markets, seeing what's in season, and sharing recipes with others.