PARTNER POST: We've teamed up with Bonne Maman to bring you the best homemade breakfast and brunch recipes to show Mom you care this Mother's Day and all spring long.
Check out this recipe for nourishing, easy baked frittatas that even the kids could make for Mom on Mother's Day.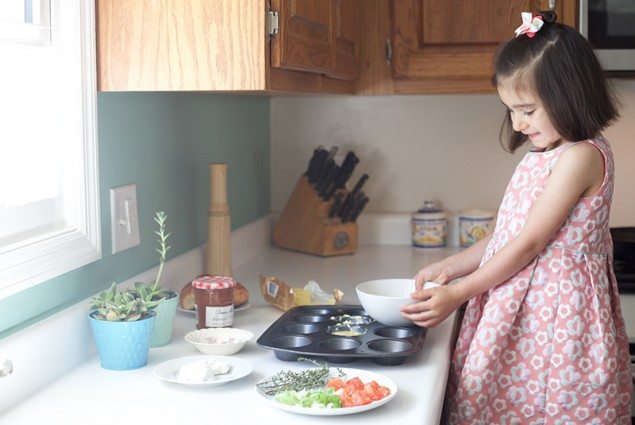 If there is one thing that I enjoy just as much as cooking myself, it's seeing kids cook in the kitchen. It brings me joy to see children not only enjoy cooking but finding delight in serving the food that they've made to those they love most.
If a child starts a dish with me and loses interest half-way through, that's okay. I've come to recognize that just like short lessons keep a child's attention in our homeschool, quick and easy recipes are best for younger children and as they grow in attention, which usually comes with age, longer recipes with more involved techniques can be made.
I keep it simple so that my children enjoy cooking with Mama.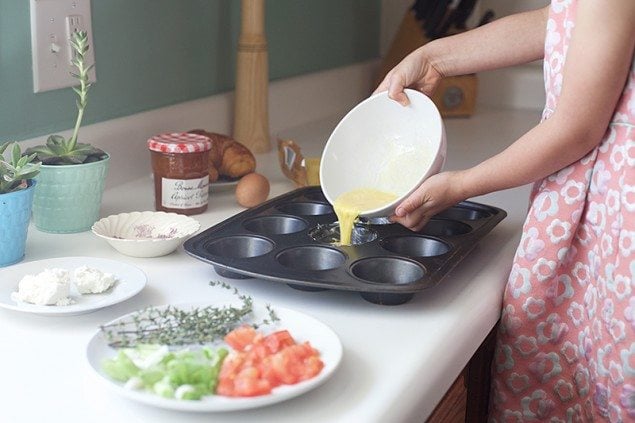 With Mother's Day quickly approaching, I wanted to teach my 4-year-old a simple baked frittata breakfast served with a buttery croissant spread with apricot preserves that she can make on her own (with Dad's help) for my special day. Who knows, it's so enjoyable to watch a pre-schooler cook, I may just make them with my Little Mama on Mother's Day. I can't think of a better gift.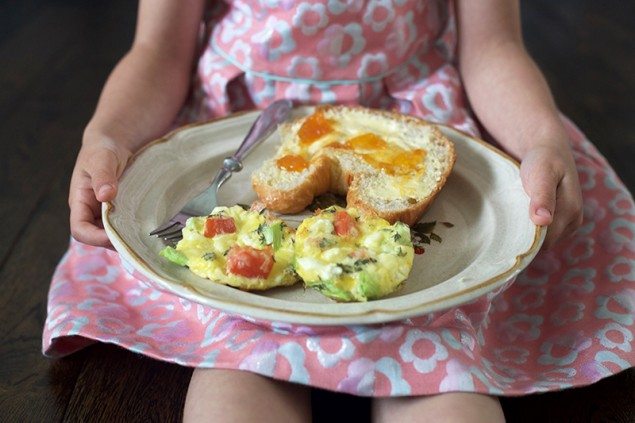 This recipe is made for pre-schoolers in mind but my big kids like to make them too.
While the eggs are baking, help your child cut the croissant in half and have them slather it with rich butter and Bonne Maman apricot preserves. Bonne Maman makes beautiful preserves I'm more than happy to serve to my family. Produced in France, they are Non-GMO Project Verified, have no high fructose corn syrup, no artificial coloring, and no preservatives added. My kind of preserves.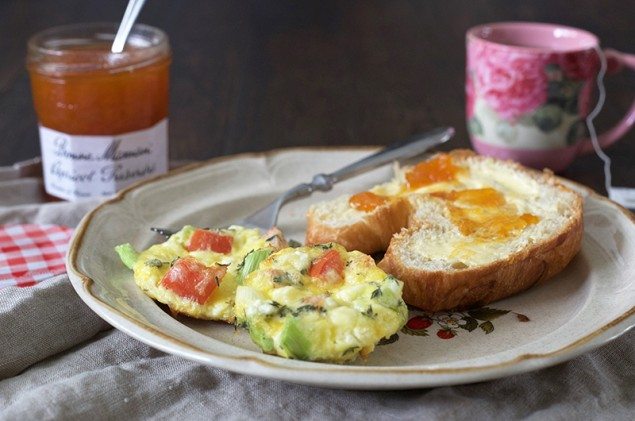 Be sure to check out Bonne Maman's Sweepstakes where you can win a 12-Piece Le Creuset Cookware Set or over 1,000 other prizes! Good luck!
See Also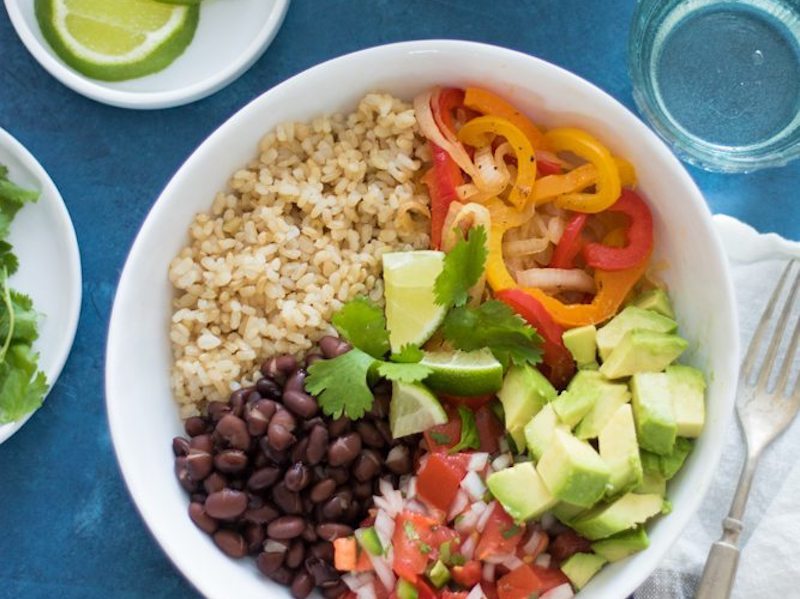 For another recipe idea, check out these strawberry muffins.
Click here for the written recipe.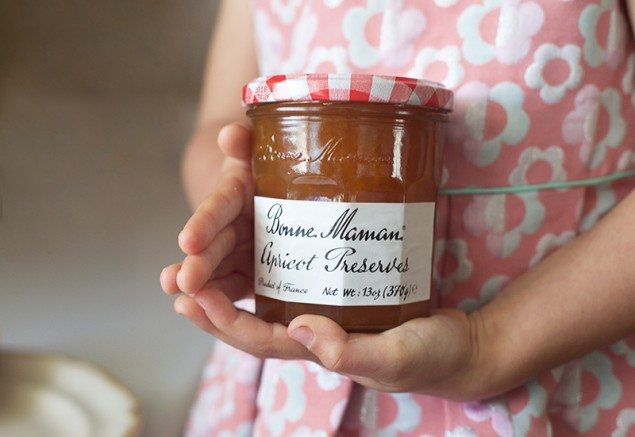 Print
Easy Baked Frittatas
Check out this recipe for nourishing, easy baked frittatas that even the kids could make for Mom on Mother's Day.
Author:

Diana Bauman

Category:

Breakfast
2

eggs
green onions (roughly chopped)
tomatoes (roughly chopped)
fresh thyme
feta cheese
salt
Toast or a croissant
Bonne Maman Preserves (I used apricot)
Instructions
Preheat oven to 350F
In a small bowl, whip one egg
Pour the egg into a buttered muffin mold
Sprinkle in a pinch of salt, green onions, tomatoes, fresh thyme, and feta cheese.
Repeat.
Bake at 350F for 15 minutes or until baked through.
Spread the toast or croissant with the preserves and serve.
Diana Bauman
As a first generation American, Diana shares her family's traditional Spanish and Mexican recipes at her successful blog Spain In Iowa. She also writes about faith, family, organic gardening, raising backyard chickens and preserving the harvest.