Many of us are not the best planners and end up throwing impromptu holiday parties. To help avoid the last-minute scramble, we've got you covered with a cocktail recipe that is guaranteed to be an instant hit at your bash.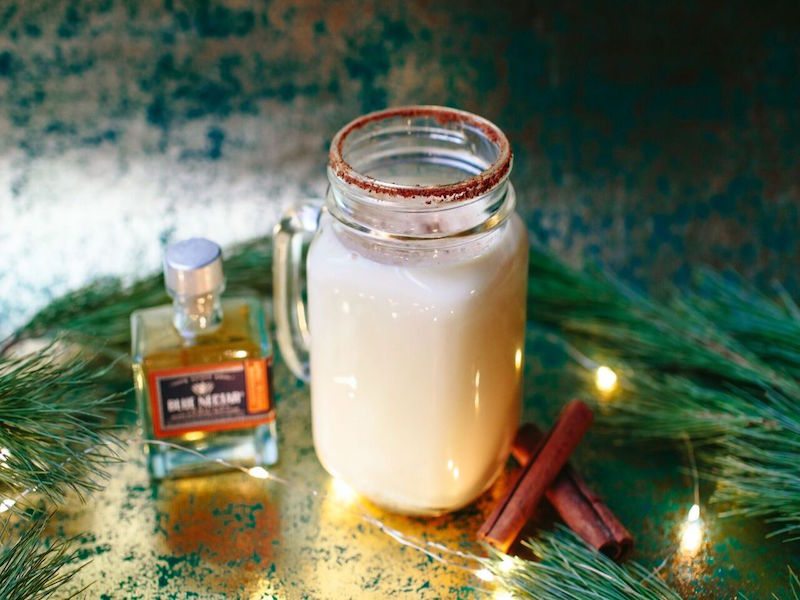 Mixologist Mcson Salicetti of Crimson & Rye in Manhattan has tweaked and revamped the classic eggnog recipe and created "A Crafted Eggnog" for all of you to enjoy.
Cocktail Ingredients:
1.5 oz Blue Nectar Tequila Reposado "Special Craft"
1.5 oz Ronny Brook Farm Eggnog, NY
3 drops of Madagascar Vanilla extract
1/2 tsp coconut sugar
3 dashes of pumpkin pie spice
.25 to .5 oz of cold water, to desired thickness
2 dashes Homemade cardamom tincture (aromatic or chocolate bitters can be substituted) Fresh cinnamon, grated to taste
Fresh nutmeg, grated to taste
Method:
Prepare glass with spiced rim. Combine all ingredients in a cocktail shaker and shake vigorously.
Rim Ingredients:
3 parts pumpkin pie spice
2 parts coconut sugar