Inexpensive and wonderfully flavorful, chicken thighs are a budget-conscious home cook's best friend. From sweet to spicy, these fun ways to serve chicken thighs are easy and so delicious.
By Stephanie Schiraldi
This article has been posted with permission and originally appeared as
Popular on Pinterest: 10 Ways to Spice Up Chicken Thighs on Relish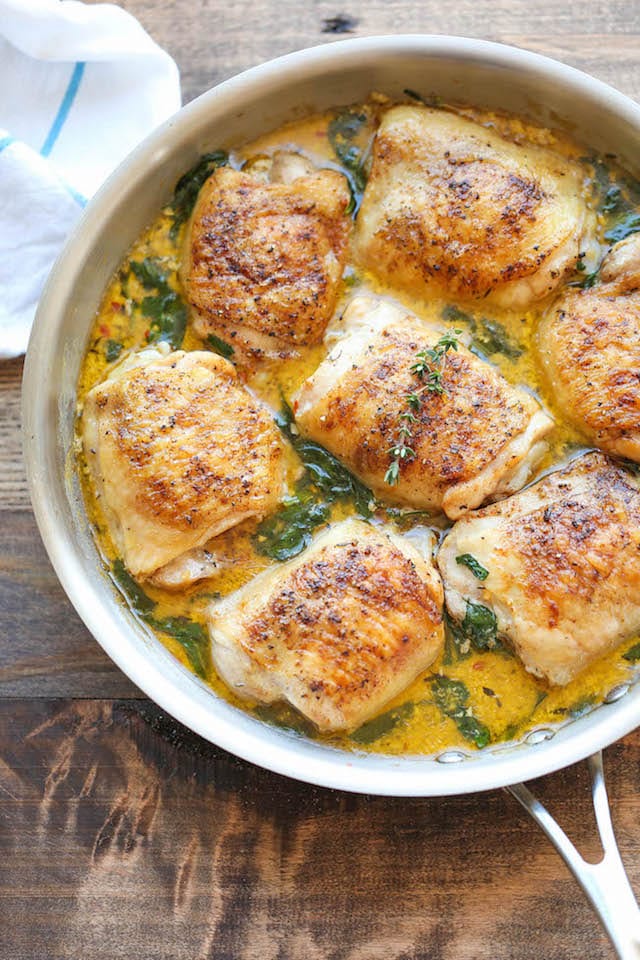 www.damndelicious.net
Lemon Butter Chicken Thighs
Fresh herbs, lemon, Parmesan cheese and a hint of cream make these thighs the perfect companion to pasta or a bed of greens. See the recipe.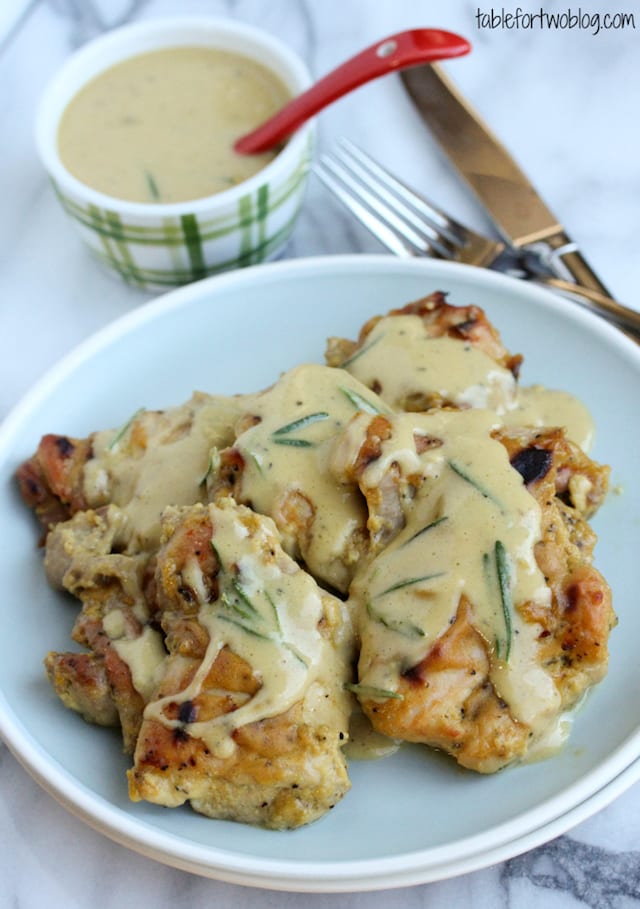 www.tablefortwoblog.com
Baked Dijon Mustard Chicken Thighs
These Dijon mustard chicken thighs are the perfect spicy-sweet main. Try adding an extra tablespoon of rice wine vinegar for a tangy kick. See the recipe.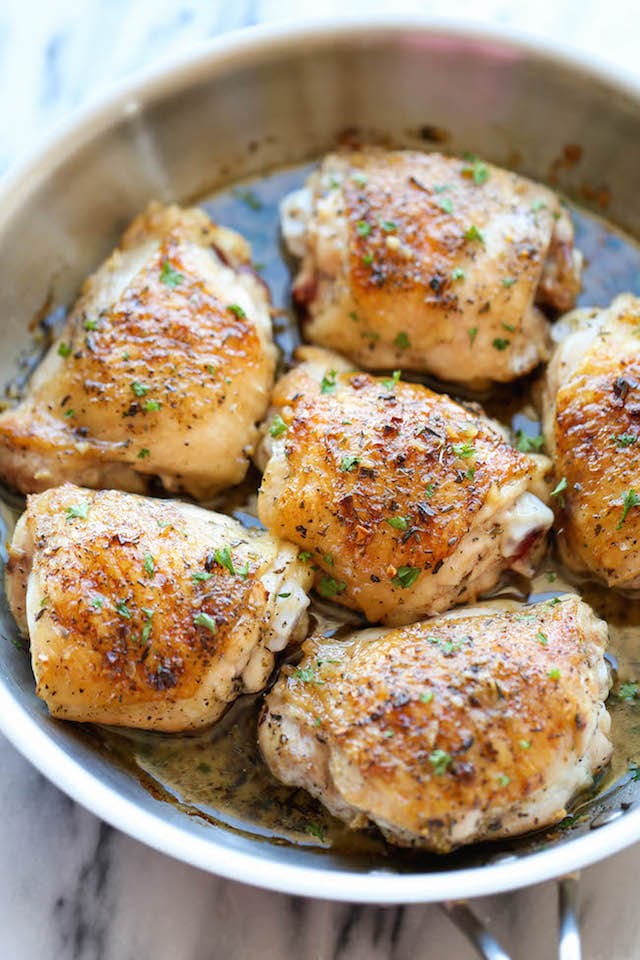 www.damndelicious.net
Garlic Brown Sugar Chicken Thighs
Use the sear-first-then-roast method to get a sticky-sweet and savory crust for these chicken thighs. See the recipe.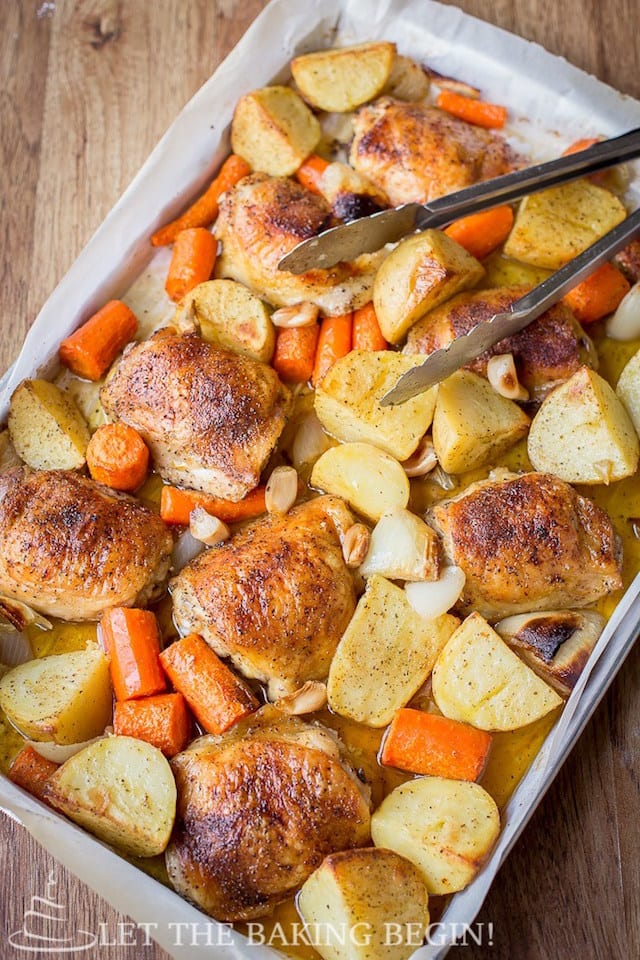 www.letthebakingbeginblog.com
One Pot Chicken and Potatoes
Add generous chunks of carrots and potato for a one-pan meal. See the recipe.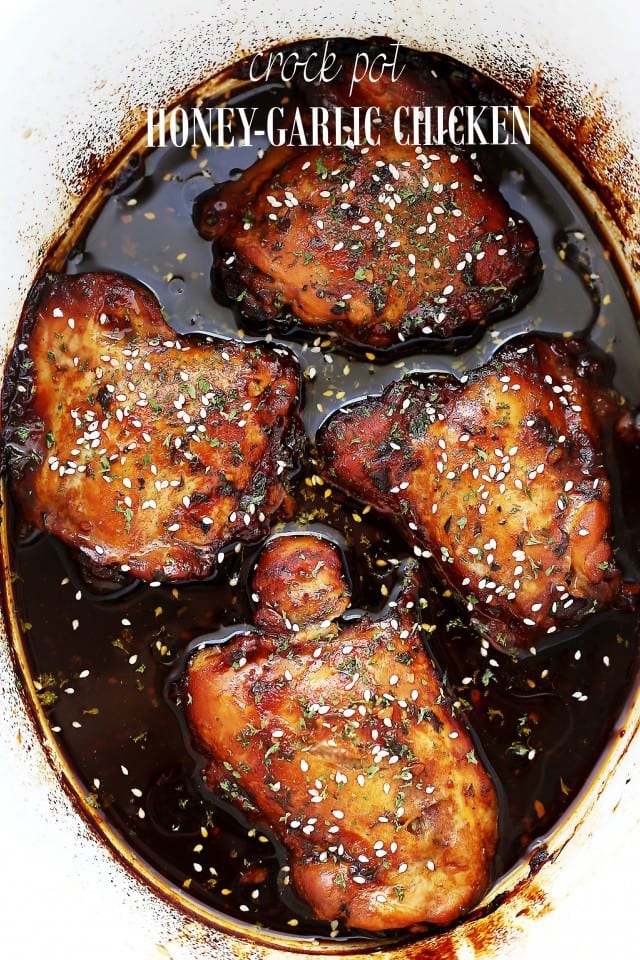 www.diethood.com
Crock Pot Honey Garlic Chicken Thighs
This easy Crock-Pot variation only calls for a handful of simple ingredients. See the recipe.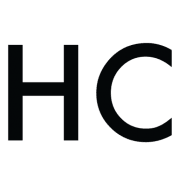 Relish
Offering more than 14,000 recipes plus features and DIYs on cooking, dining and entertaining, Relish celebrates America's love of food. Relish is about honoring cooking traditions while exploring new trends and ideas, which is why millions of people turn to both Relish.com and Relish Magazine for special occasion recipes, quick and easy weeknight suppers and culinary adventures.