Delicious Cheese Pairings with Beaujolais Wine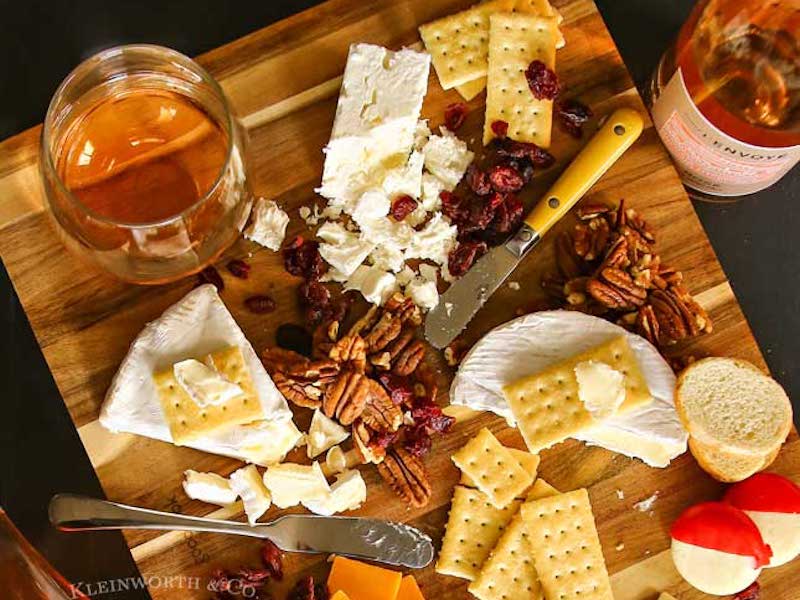 SPONSORED POST – Versatile, food-friendly and fun, discover Beaujolais and all the ways to invite the wine to your celebrations this season.
If are hosting guests this holiday season, you don't want to miss this Beaujolais Wine and Cheese Pairing List for a Holiday Party. Essential for a great party!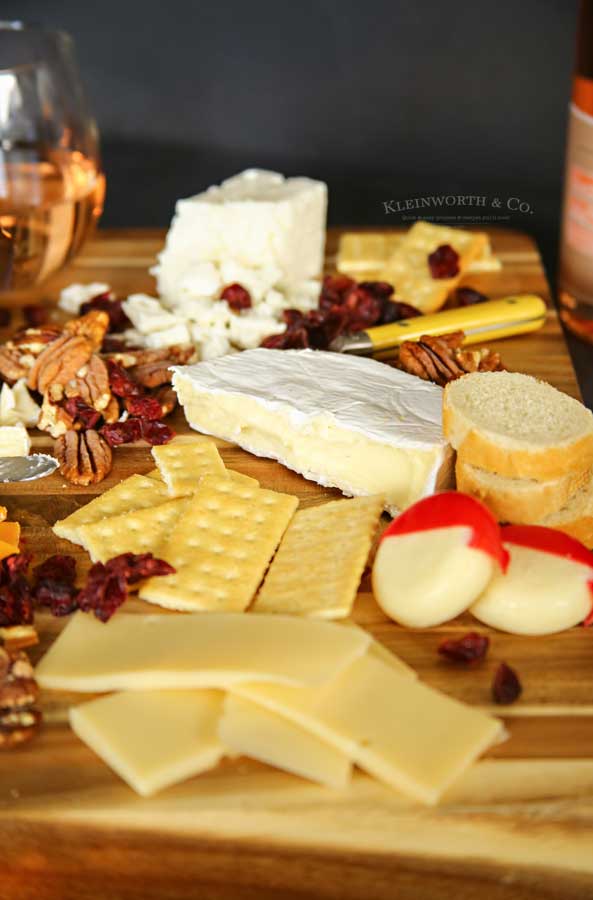 This time of year is busy. I know you don't have time to research all the perfect cheese pairings when serving Beaujolais at your holiday parties this season. Fortunately, I have all the details here, so you can effortlessly put together a fabulous holiday party.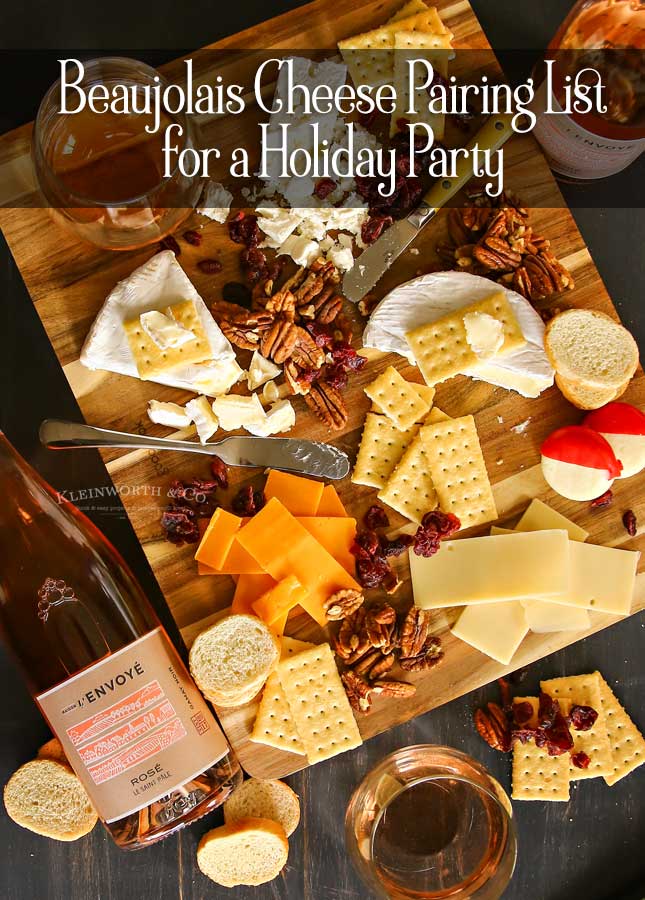 I know that with all there is to do, it can be hard to plan out exactly what you need when putting together a great holiday party. You don't want to serve just anything alongside your delicious Beaujolais. You want to make sure you are putting out cheese that is meant to be served with it.
Because Beaujolais is diverse, coming in all colors – red, white and rosé, I have compiled a list of the best choices here to help you plan your festivities.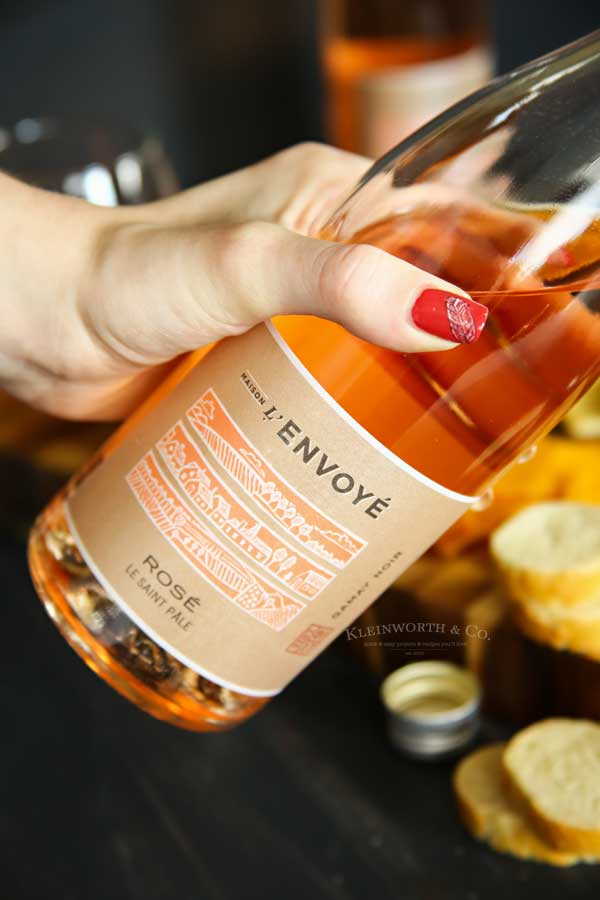 Here are some commonly asked questions
What is Beaujolais?
In my opinion, Beaujolais is the perfect food wine. Made with an abundance of fruit, it has a high acidity, & low alcohol makes it light & ideal for pairing with food. There are many different styles of Beaujolais. These range from fruity, light Beaujolais villages to complex, age-worthy varieties like the Beaujolais Crus that offer a wide range of options for pairing Beaujolais with food.
Why drink Beaujolais?
Often served slightly chilled, Beaujolais is great during the winter season. Rather than staying in, head over to a friend's place and bring a bottle of Beaujolais wine to pair because they are so food-friendly.
But it isn't just for these colder months. Beaujolais red wines are light and a perfect match for summer activities and entertainment. I love that Beaujolais is easy and yet makes me feel glamorous when serving at all my gatherings.
How do you serve Beaujolais?
Serve Beaujolais slightly cool. It is best at about 55 degrees. At this temperature, the wine is more refreshing & its forward fruit notes are more apparent than if you serve it at room temperature.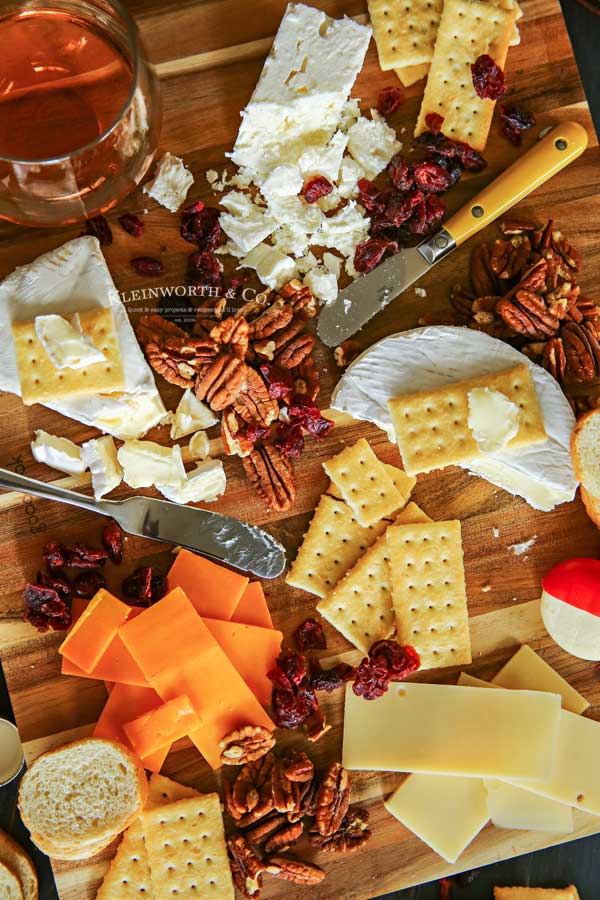 Here are the Best Beaujolais Cheese Pairings.
Feta. Beaujolais bright red variety is perfect to match feta's saltiness.
Camembert. This is a French cheese that is a moist, soft & creamy. Serve with crackers.
Brie. This soft, creamy French cheese that is best served very fresh. Since some
Beaujolais is a very light red, its fruity flavors pair well with this.
Edam. A semi-hard, creamy cheese that comes from Holland. It has a slightly nutty flavor, which complements the fruitiness of Beaujolais.
Munster. Another a French cheese that is semi-soft & has smooth holes. It ranges from mild to sharp. Pick up the milder version to go with this light wine.
Swiss. Because this has a mild, nutty flavor, it is a perfect pairing to the soft fruitiness of Beaujolais.
Mild Cheddar. Be sure to stick with mild or it may overpower this light wine.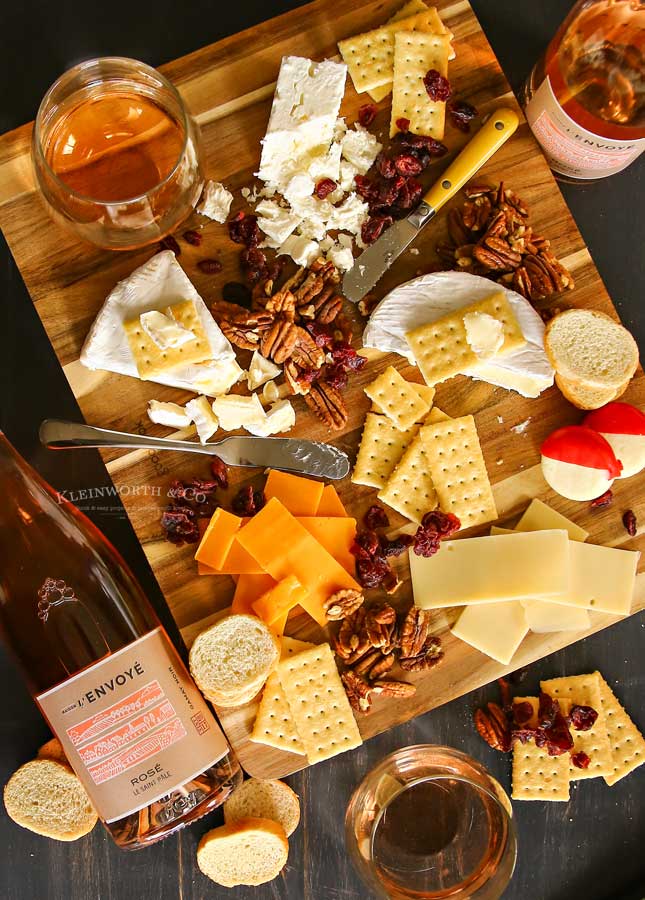 I hope this helps you create the most wonderful evening with friends and family, sharing delicious food & great wine.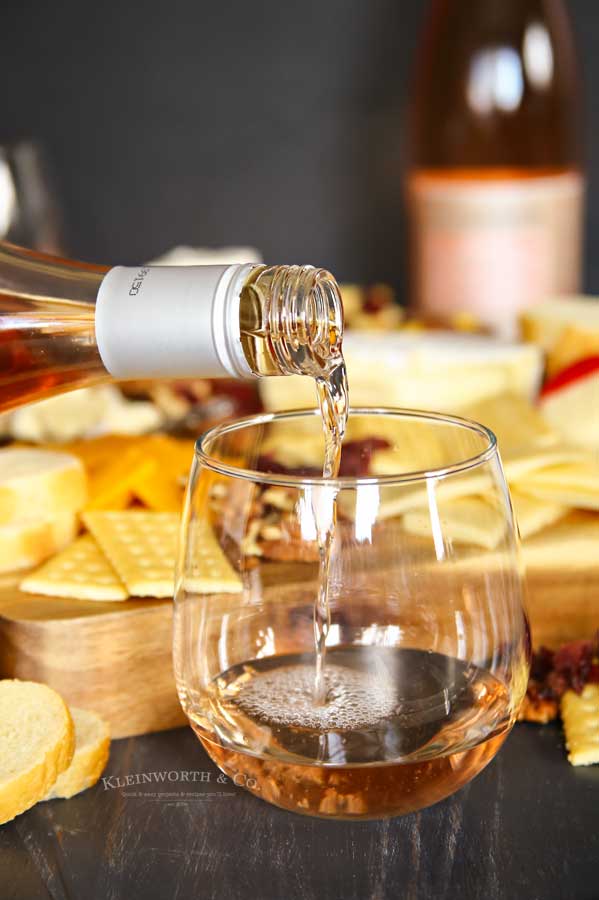 Gina Kleinworth
Gina is the author & photographer behind Kleinworth & Co. She is a homeschooling mom to 3 and devoted wife with a passion for all things creative. Gina lives in Northern Idaho but is a So Cal native & spent 12 years living in various parts of the Nevada desert. Kleinworth & Co is a creative blog where Gina shares recipes, gift ideas, crafts, simple & cost effective ways to decorate your home, creative & fun projects for the kids & photography tips. Come visit to learn, share & get inspired on a budget.