Tips for Cooking a Vegetarian Dinner Party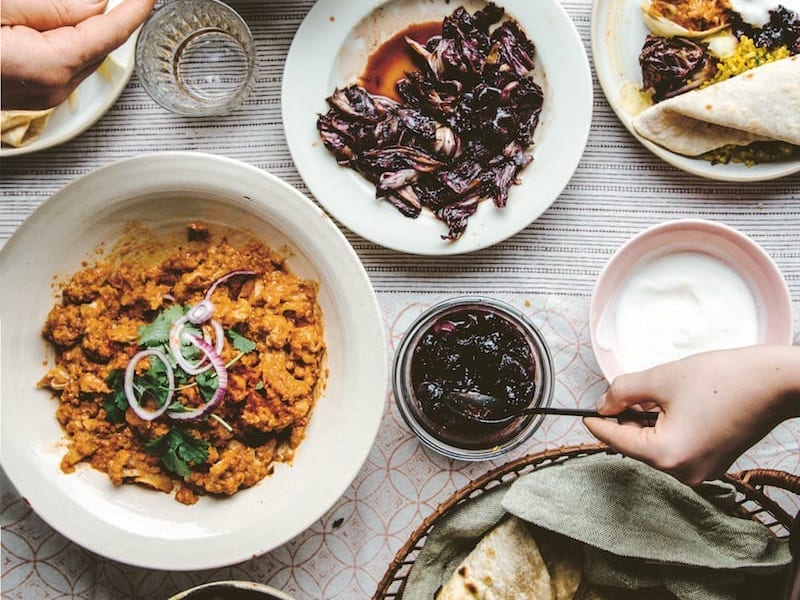 Want to cook a vegetarian dinner party? Or do you have vegetarian guests coming over for the holidays? The new cookbook, Feasts of Veg brings together recipes that are beautiful for gatherings.
One of our favorite authors of vegetarian cookbooks, Nina Olsson, is back with a brand new stunner just in time for the holidays! Feasts of Veg: Vibrant Vegetarian Recipes for Gatherings is about to be a go-to reference when you're cooking for a group of eaters, whether they are vegetarian or not. Does that task seem daunting?
Here are a few tips from Nina:
Be relaxed. No one has fun when the host is stressed. If being able to be relaxed means planning and being prepared, do it.
Ask for dietary restrictions or allergies before guests arrive. It may seem awkward to send such a formal text, but it is so important in ensuring everyone has a good time.
Don't be over ambitious. Simple dinner parties are all the rage anyway!
Check out a few of these vegetarian dishes from Nina's cookbook that are ideal for a group of family or friends.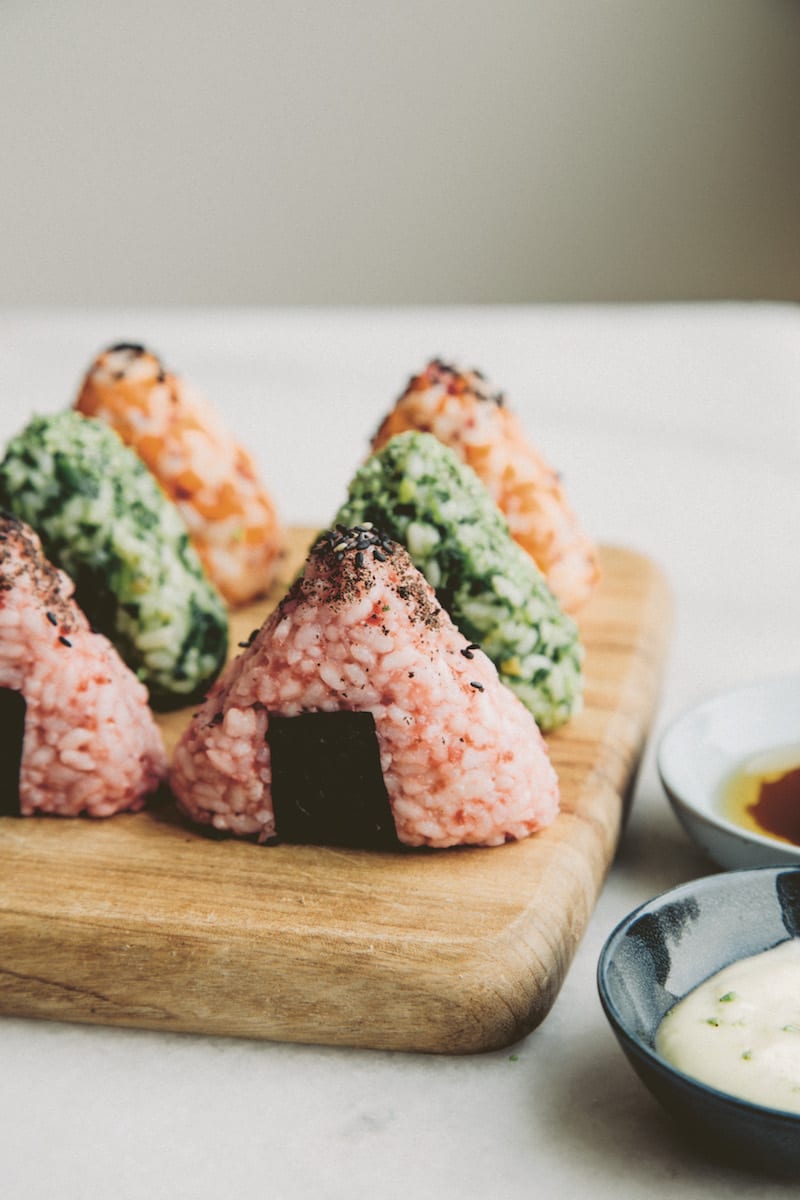 Onigiri
These rice balls are common in Japanese delis. Mix and match fillings and seasonings and be prepared to have your guests ogle at your beautiful creations.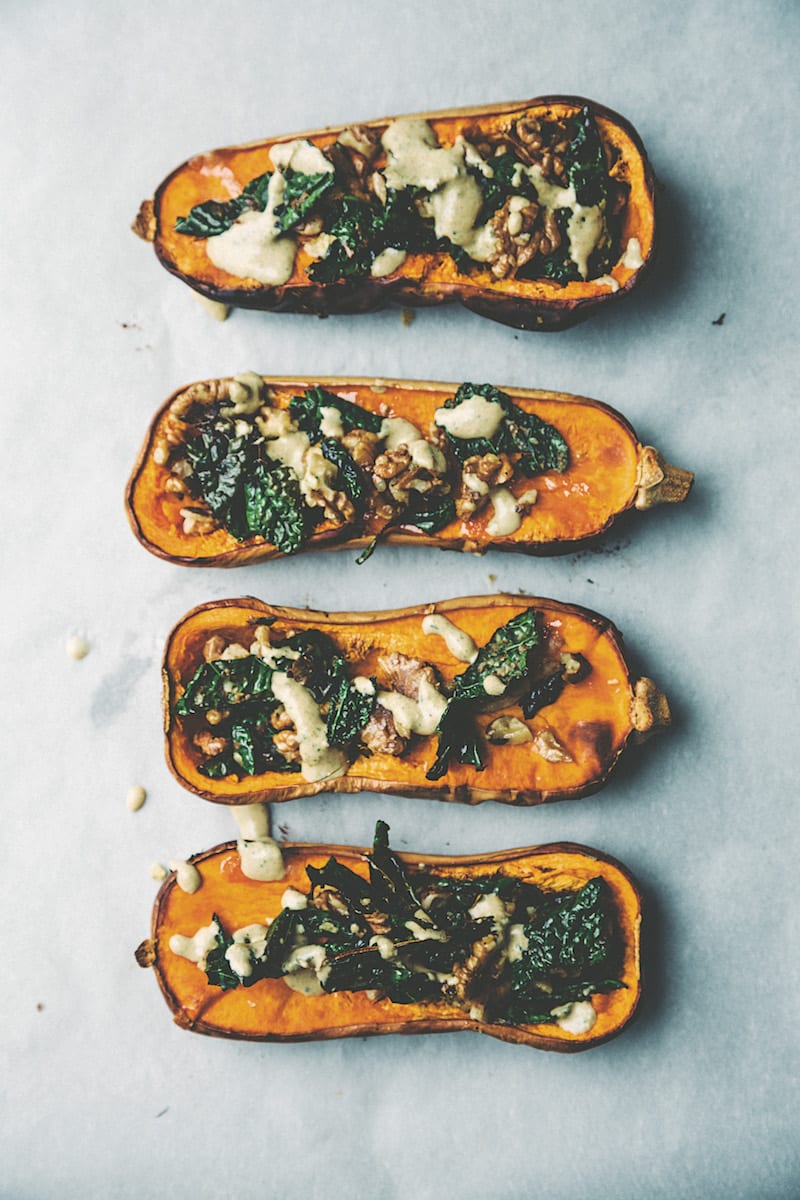 Butternut Squash Boats
For some reason, food boats come across as very impressive. Serve these easy filled squashed for a beautiful side dish.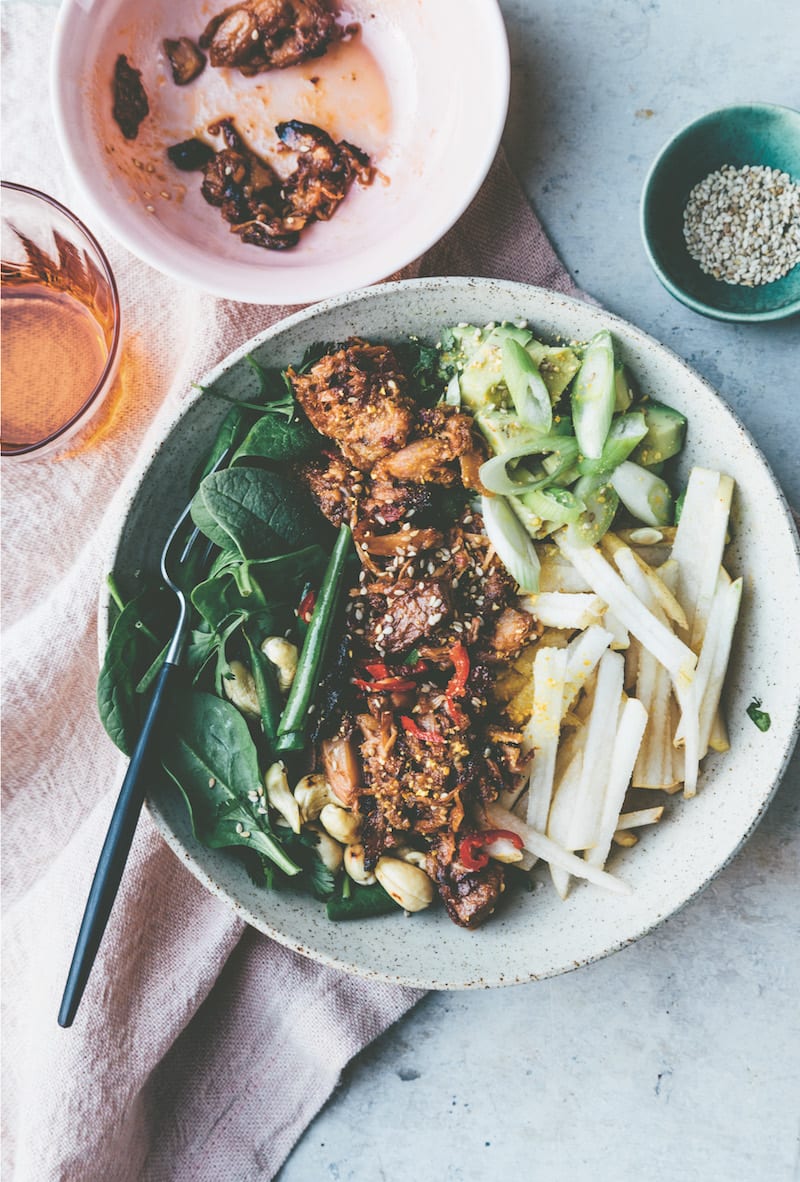 Jackfruit Bulgogi Salad
Introduce your eaters to the beauty of jackfruit. This salad can be enjoyed with cold or warm jackfruit topping, but whatever you hear, you will not hear that the salad of the evening was boring.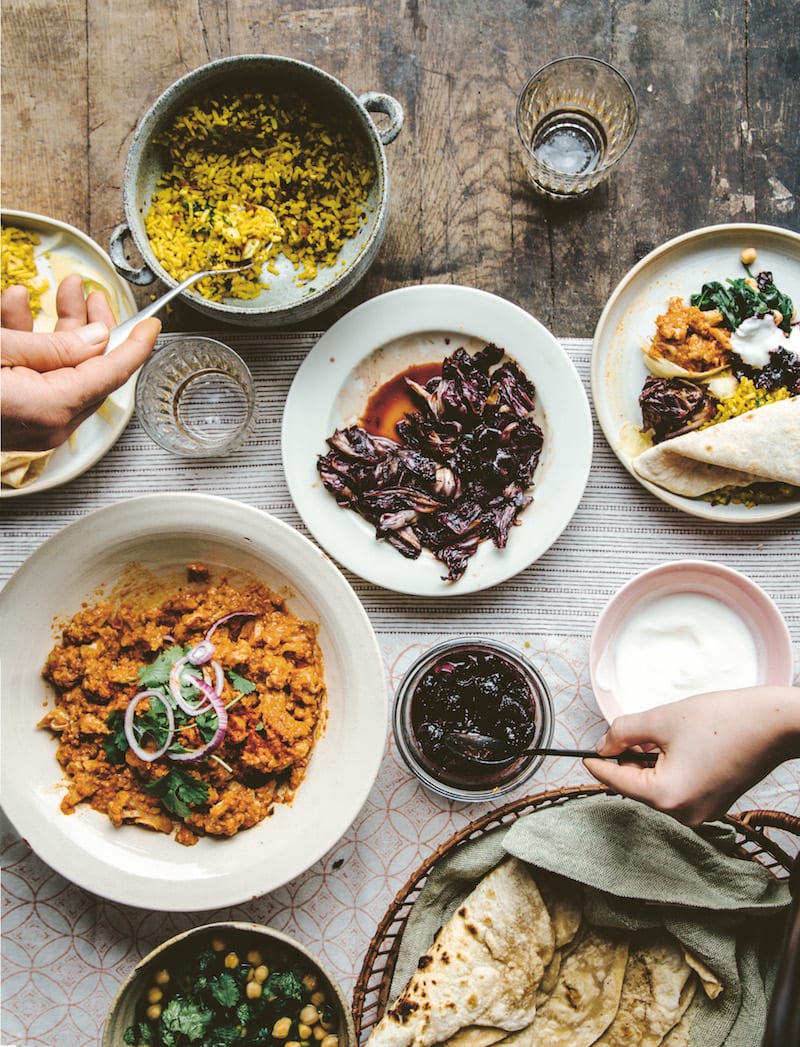 Rainbow Curry Table
Want to give your meal a beautiful theme? Nina has a slew of recipes that come together to make a colorful table of curries and sides to match.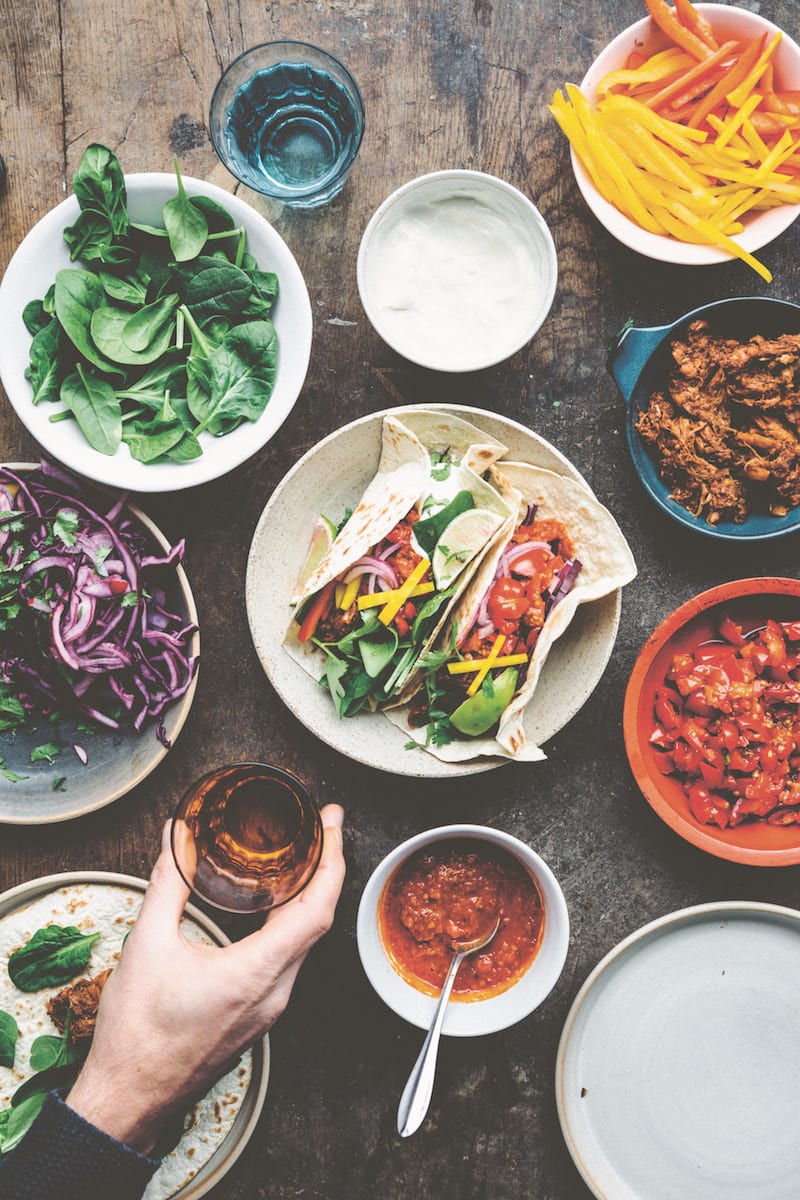 Chipotle Jackfruit Tacos
On the same note, host a fun taco night with these flavorful jackfruit tacos. Sometimes choosing to serve a familiar cuisine will help make new foods more approachable for your guests.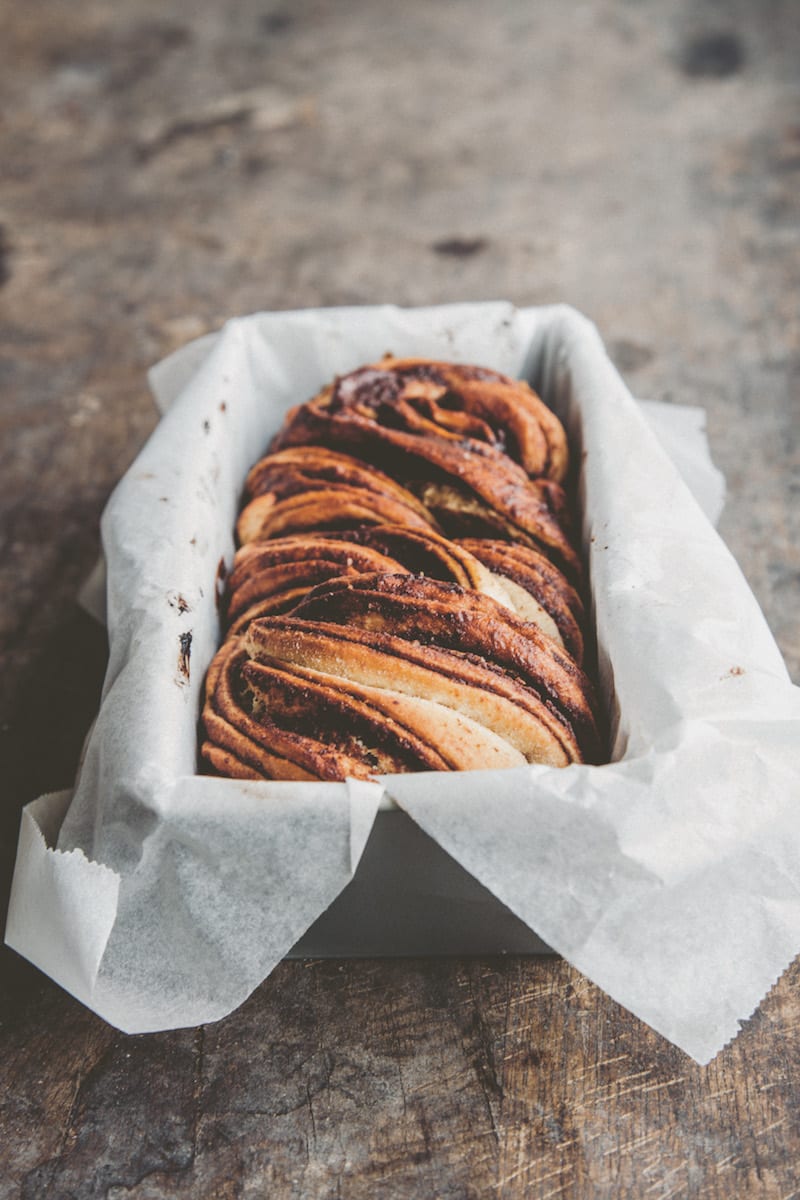 Sweet Tahini Babka
Babka can easily be made vegan and can be served at a vegetarian brunch or after dinner with an espresso. Nina's version is sweet with cocoa powder, cinnamon and the nutty addition of tahini. Check out the recipe below.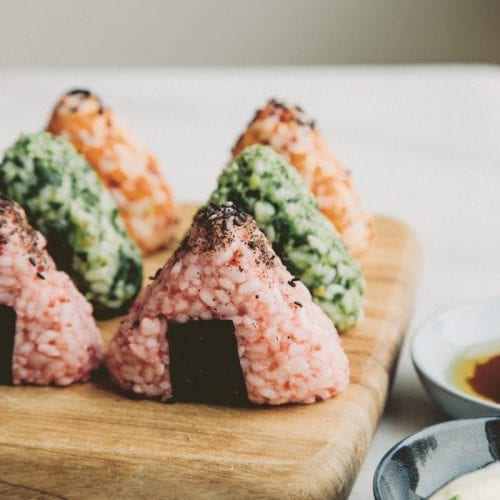 Sweet Tahini Babka
Nina Olsson
Ingredients
120

ml

warm

not hot plant-based or dairy milk

2

teaspoons

fast-action dried yeast

50

g

coconut sugar

1/4

teaspoon

salt

250

g

spelt or plain flour

plus extra ?for dusting

1

large organic egg

1

teaspoon

vanilla extract

70

g

butter

softened, or 70ml olive oil
Orange tahini chocolate spread:
130

g

coconut sugar

50

ml

tahini

4

tablespoons

raw cacao or cocoa powder

2

teaspoons

ground cinnamon

60

g

butter

softened, or 70ml olive oil, plus extra for greasing

pinch

of salt

1

tablespoons

grated orange zest
Sweet glaze:
1

tablespoon

honey or agave syrup

2

tablespoons

water
Instructions
Whisk together the warm milk, yeast and a pinch of the coconut sugar in a small bowl. Leave to stand for about 10 minutes to allow the yeast to activate – you'll see it becoming foamy on the surface.

Mix together the remainder of the coconut sugar, the salt and flour in a mixing bowl, or in the bowl of a stand mixer fitted with the paddle attachment. In a separate bowl, beat together the egg and vanilla extract. Add the egg mixture to the flour while mixing constantly with your hands or with the mixer on low speed until incorporated. Then add the yeast mixture and keep kneading while you gradually add the butter or olive oil, switching to the dough hook if using a mixer. Continue kneading on a floured work surface, if kneading by hand, until the dough is smooth. Grease a bowl with butter or olive oil, add the dough and cover with a clean tea towel. Leave to rise in the kitchen for 2 hours.

Meanwhile, line a 1.5 litre loaf tin with baking paper. Mix together all the ingredients for the orange tahini chocolate spread in a bowl and set aside.

Roll the dough out on a work surface lightly dusted with flour into a large rectangle, 3–5mm thick. Spread with an even layer of the orange tahini chocolate spread. Starting from one longer side, roll up the dough into a ?long roll. Slice the roll in half lengthways. Keeping the cut sides facing upwards, wind the two long pieces of dough around each other to form a twisted rope, then place in the greased loaf tin. Tuck in the ends of the dough to neaten. Cover with the tea towel and leave the babka to rise in the kitchen for 30 minutes to 1 hour.

Meanwhile, preheat the oven to 180°C/gas mark 4. Put the honey or agave syrup and water for the glaze in a small saucepan and bring to the boil, stirring. Reduce the heat and simmer for a couple of minutes, then set aside.

Bake the babka for 30 minutes or until golden brown. Remove from ?the oven and brush with the glaze. Leave to cool in the tin before slicing ?and serving.
Notes
Babka is Polish for grandmother and also the name of a classic Jewish sweet yeast bread. My first encounter with babka was in a Jewish café in Amsterdam, and it was instant love because it was so delicious and reminiscent of the cinnamon rolls of my childhood in Sweden. Popular fillings for babka are chocolate and cinnamon, but for this version I've added tahini for a sesame twist, which gives the sweet spread a slightly savoury, nutty edge. Traditional babka recipes call for butter, making for a lovely rich taste, but you can use olive oil instead with excellent results and egg replacer for a vegan babka.
Feasts of Veg by Nina Olsson © 2018 Kyle Books photographs © Nina Olsson.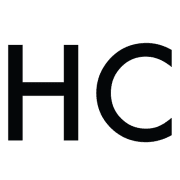 Honest Cooking
The Honest Cooking editorial team handpicks inspiring culinary stories to share with you that we think are beautiful. As an international online culinary magazine with the ambition to truly change the face of online food media we hope to create an inspiring place for serious culinary debate, salivating recipes, interesting food news and international food-fun.