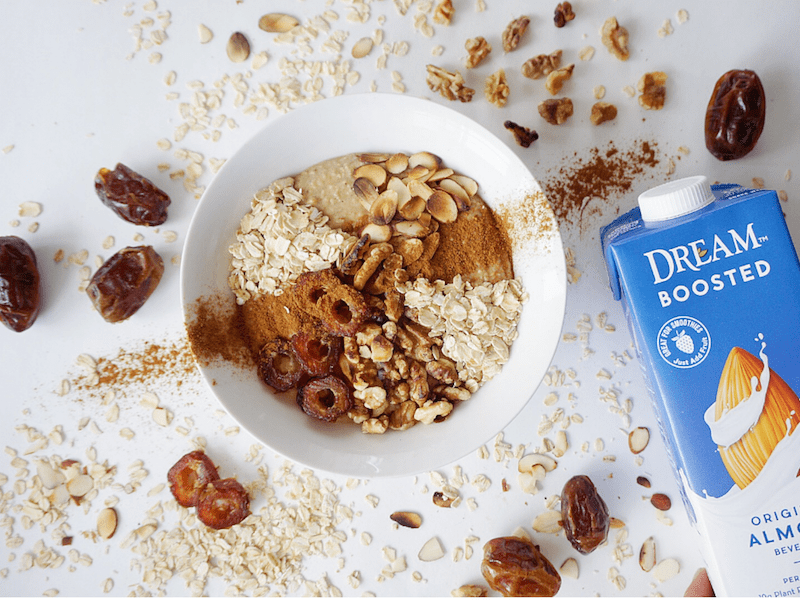 PARTNER POST: Discover how delicious dairy-free sweet and savory cooking can be with DREAM Ultimate Almond.
Start your morning with a protein-packed almond and date smoothie bowl, no diary even needed.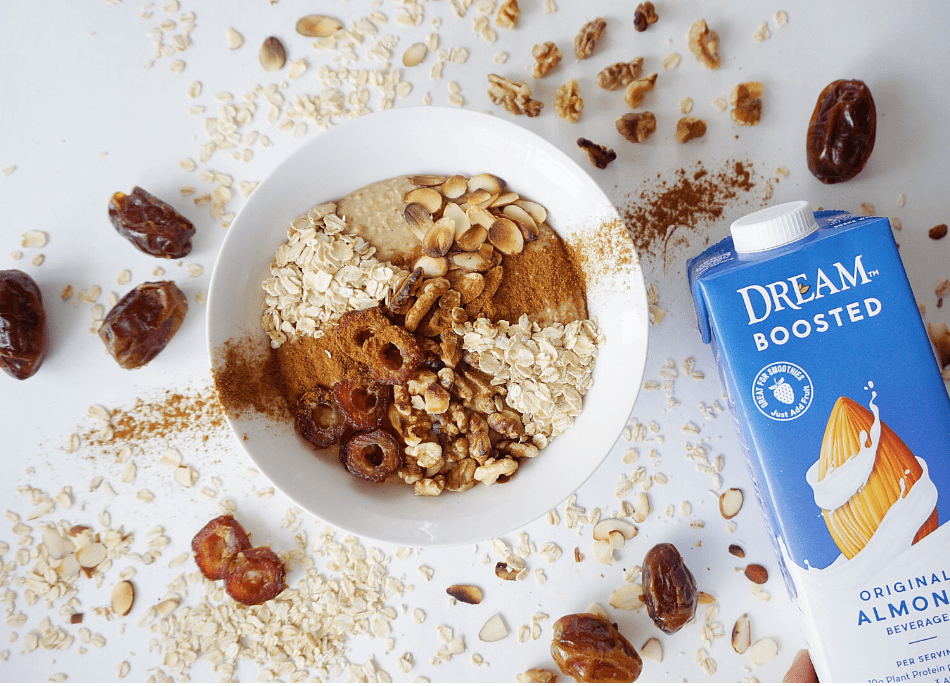 Every morning I wake up hungry, craving a protein packed tasty breakfast. I'm always creating new breakfast recipes to fuel my busy days and this filling Dreamy Date Smoothie Bowl recipe does not disappoint.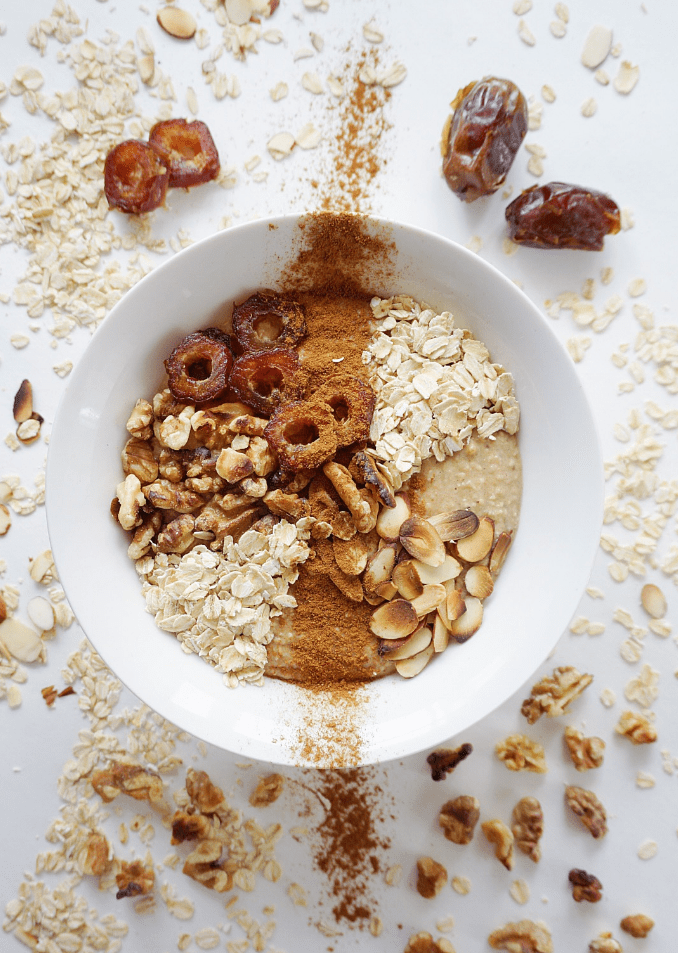 The main protein component of this recipe is the delicious new Dream Ultimate Almond Beverage. Dream Ultimate Almond Beverage packs a 10 grams of plant based protein punch, 5 grams coming directly from the 20 grams of California almonds in each serving, keeping you feeling full all day. The nutritional benefits of Dream Ultimate Almond Beverage do not end with high protein, Dream Ultimate Almond Beverage contains superfoods like flax seed oil, chia seed oil, and camu camu to fuel you with omega 3's, vitamin A, vitamin E, and vitamin C. This recipe is simple, natural, and so delicious you'll want to make it for dessert.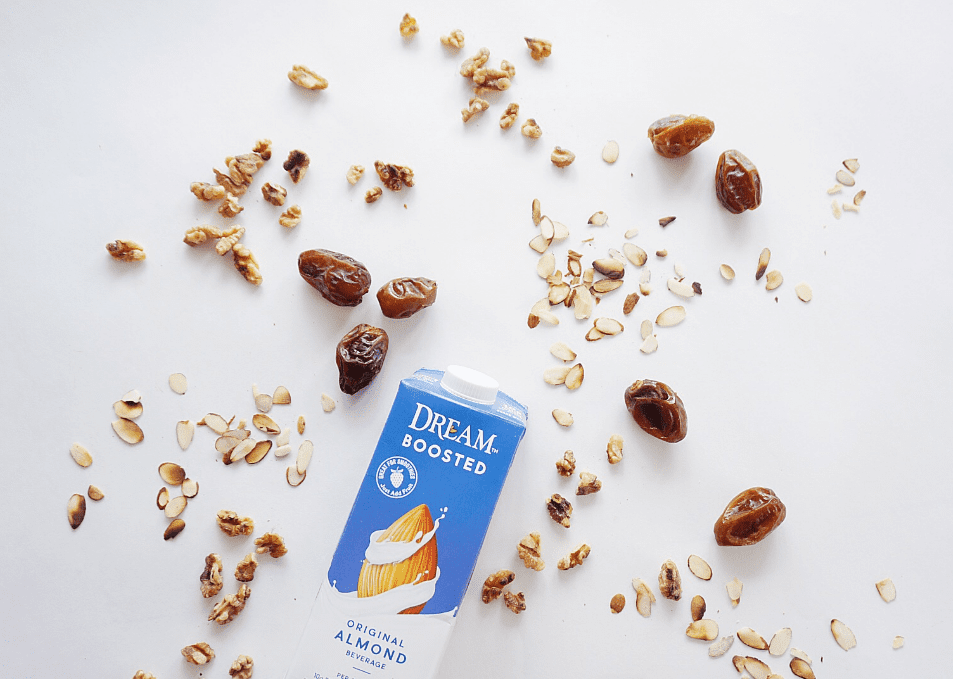 The new DREAM Ultimate Almond beverage can be found now at Whole Foods and soon at your local Sprouts. Click here for a coupon.
For more inspiration, check out this easy ice cream, no dairy or churning needed!



d

Ingredients
7

dates

pitted

1 1/2

cups

Dream Ultimate Almond Beverage

available at Whole Foods and coming soon to Sprouts

1/2

cup

toasted walnuts

1/2

cup

toasted sliced almonds

1/2

cup

old fashioned oats

1/2

teaspoon

cinnamon

A pinch of salt to taste
Instructions
Pour Dream Ultimate Almond Beverage into a medium bowl, submerge dates in Dream Ultimate Almond Beverage, cover and set aside, let dates soak for 1 hour

Add soaked dates and left over Dream Ultimate Almond Beverage to a food processor pulse on high for 1 minute

Add in oats, almonds, walnuts, cinnamon, and salt to the food processor, pulse on high for one minute

Pour dreamy date smoothie into a bowl

Garnish with a chopped date, raw oats, cinnamon, a few toasted walnuts, and a few toasted almonds

Truly enjoy
Celeste Wilson
Hi friends my name is Celeste Wilson, I'm a nurse, recipe developer, food stylist, food photographer, blogger, and influencer chronicling a plant based lifestyle. My recipes creatively showcase plant based cuisine from my perspective as both a registered nurse and a healthy food lover. I aim to inspire plant based eating without a strict vegan or meat shaming agenda, life is short, eat what makes you happy. Residing in sunny Los Angeles California, home of the year round avocado