Dark Chocolate Coffee Cookies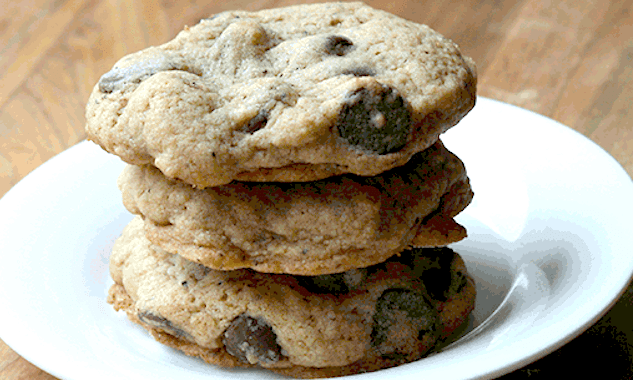 An chewable pick-me-up, these cookies are the perfect mix of bitter, rich and sweet. Grab one with you next cup of coffee.
By Abby Himes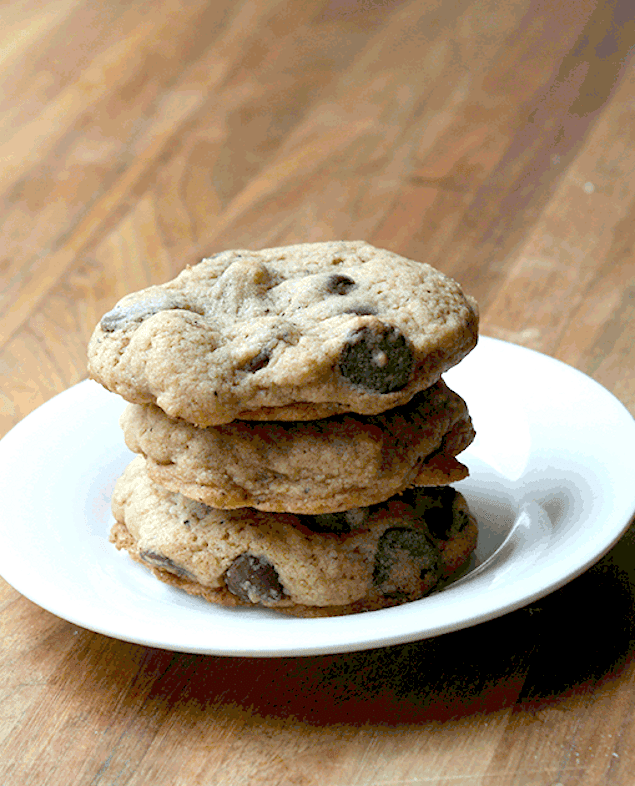 These tempting cookies were born from our road trip last week. We stopped in Greenville, SC to go to Whole Foods (that is dedication people) and I noticed a Coffee Chocolate chip cookie in their bakery section. It was a fun treat to split with the hubby and keep our spirits going for the next 7 hours of driving. He loved it so much he asked me to try to make them when we got home.
I swapped in some large dark chocolate chips which made a big difference and goes really well with the coffee. The cookie we had from Whole Foods used real grounds for the coffee but left a gritty taste, it was a little much for me so I split a little instant coffee which dissolved into the dough, and a little bit of coffee grounds to keep the taste and lose some of the grit. They are the perfect pick me up!
Dark Chocolate Coffee Cookies
An chewable pick-me-up, these cookies are the perfect mix of bitter, rich and sweet. Grab one with you next cup of coffee.
Ingredients
2 sticks butter, softened
¾ cup brown sugar
¾ cup sugar
2 eggs
1 teaspoon vanilla
2 cups flour
1 tsp salt
1 tsp baking soda
2-3 teaspoons instant coffee or regular coffee grounds
1 bag dark chocolate chips or chunks ( I used Tollhouse)
Instructions
Preheat oven to 375 degrees F.
Combine flour, salt, baking soda and coffee grounds into a bowl, set aside.
In a mixing bowl, add the butter and brown sugar, beat on medium speed until whipped together. Add the regular sugar, and mix in again. Add the vanilla and one egg, mixing together on a medium high speed. Finally add the last egg, mix until incorporated.
With the speed on the lowest setting, add a little bit of the flour mixture at a time until it's all gone. Gently hand mix or slow mix setting, add the chocolate chips.
Spoon the dough on to a ungreased baking sheet. Bake for about 10 minutes, or until edges are lightly browned. Remove and let sit on the pan for 2 minutes to cool before moving to a wire rack to finish cooling.
Makes about 2½ dozen.
Abby Himes
Abby can be found cruising her local farmer's market and co-op looking for fresh, new, flavors and sustainable options. She sees food as an adventure, and is always excited to try something new. Abby is also the creator and voice behind the food blog, Seaweed & Sassafras.