Dairy-Free Rich Espresso Ice Cream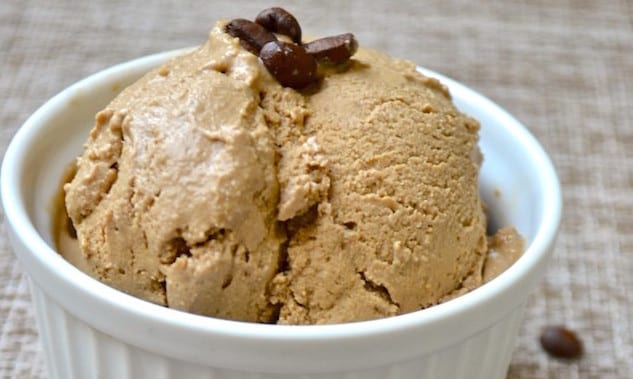 As creamy as a thick mousse, this indulgent ice cream is made decadent with cashew and almond milk.
By Carmen Sturdy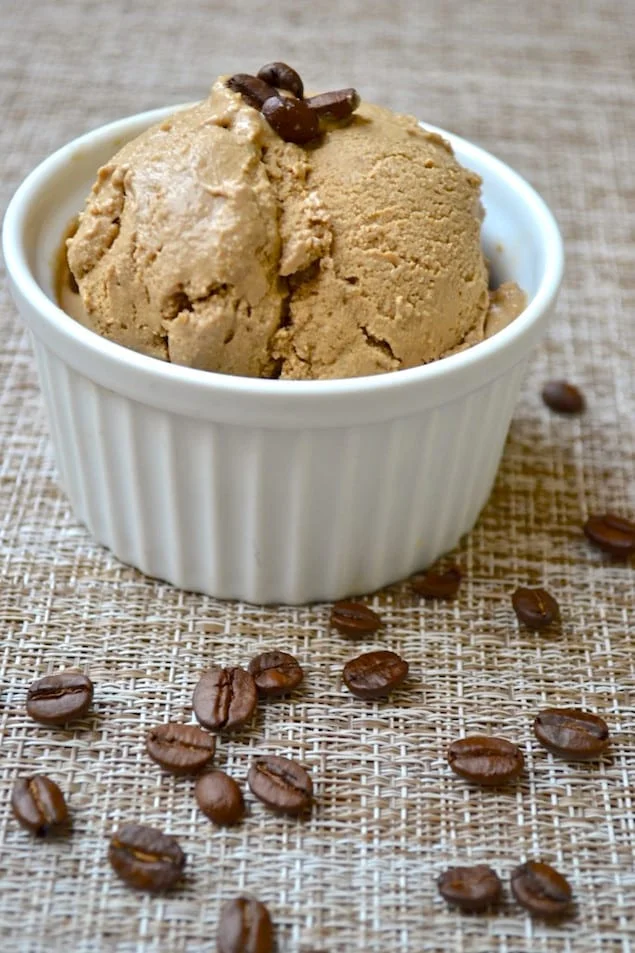 This ice cream is outrageously good. Every spoonful feels like the height of decadence with its smooth and creamy consistency that tastes just like frozen mousse.
If you are currently reading this post while looking out your window at a winter wonderland don`t brush this off as something to make once the weather is warmer. I really like serving ice cream during the winter months as I find it to be a welcome refreshing dessert after a heavy meal (and there are more then enough of those this month!)
If using shots of espresso try to make them as strong as possible to maximize the flavor, and if after blending it is too strong for your liking you can always add more honey.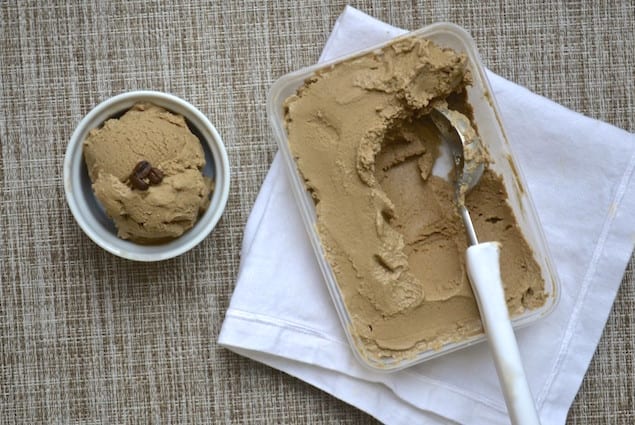 Dairy-Free Rich Espresso Ice Cream
As creamy as a thick mousse, this indulgent ice cream is made decadent with cashew and almond milk.
Ingredients
2 cups raw cashews (soaked for minimum 4 hours)
1 tsp vanilla extract
3 tbsp honey
½ cup almond milk
⅓ cup espresso (or ⅓ cup water + 2 tbsp instant espresso)
Instructions
Place the ice cream maker bowl in the freezer the night before
In a bowl cover the raw cashews with water and allow to soak for a minimum of 4 hours (and up to overnight)
Once ready, drain the cashews and place in a blender along with the vanilla extract, honey, almond milk and espresso. Blend for 3-4 minutes or until the mixture becomes completely smooth.
Taste and add more honey or espresso depending on your preference
Pour the mixture into a pre-chilled ice cream maker and use according to the instructions
Once the ice cream has finished churning serve immediately or transfer to a container and store in the freezer.
Carmen Sturdy
Carmen discovered the Specific Carbohydrate Diet (a diet free from grains, gluten, refined sugar, processed food, lactose and soya) after being diagnosed with an autoimmune disease 2 years ago. She now lives symptom and medication free thanks to the diet. She created Every Last Bite to share healthy recipes and show people that no matter how restricting your diet, you can still enjoy delicious food.