Chocolate Chunk Hazelnut Loaf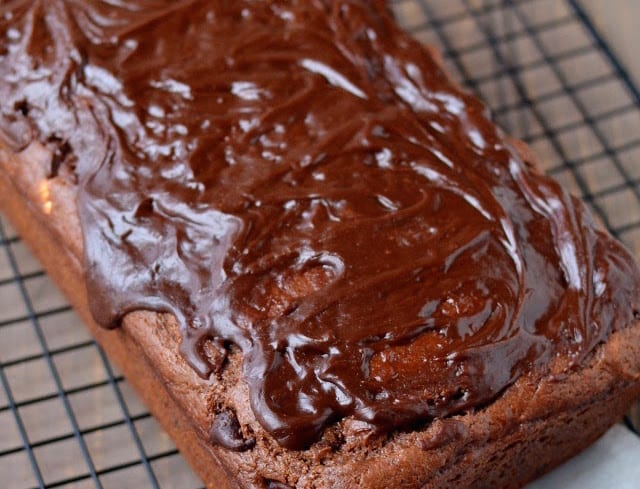 Soft chocolate cake boasts chocolate chips, hazelnut pieces and a tempting Nutella icing to bring it all together.
By Pavani Hideout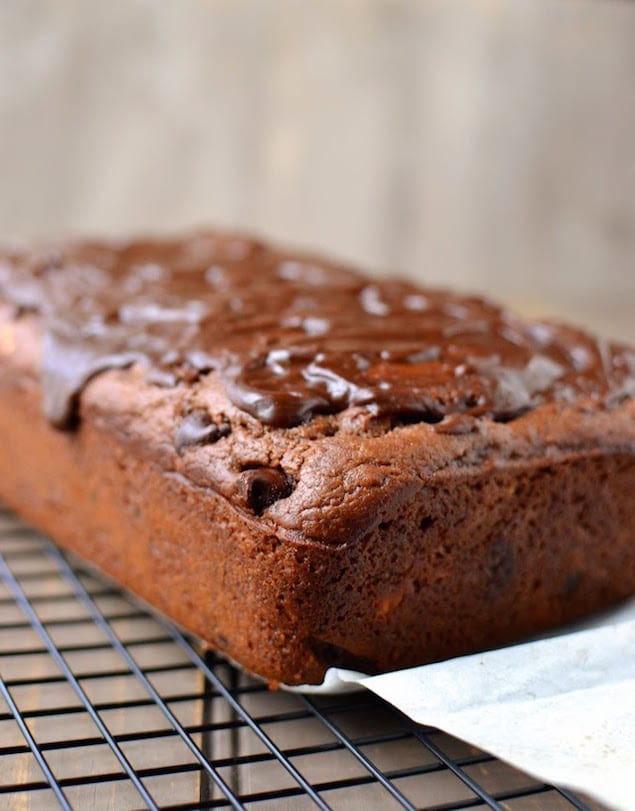 This Chocolate-hazelnut bread is very moist and delicious. The chocolate-hazelnut glaze on the top makes it even more delicious.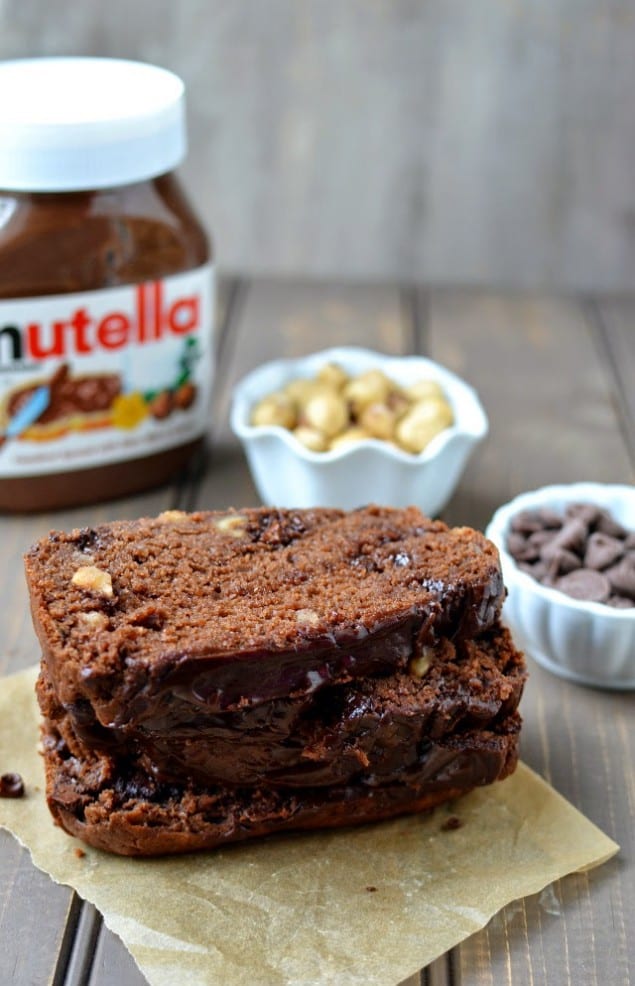 Chocolate Chunk Hazelnut Loaf
Soft chocolate cake boasts chocolate chips, hazelnut pieces and a tempting Nutella icing to bring it all together.
Recipe Type:
Baking, Dessert, Chocolate
Ingredients
All purpose Flour - 1 cup
Whole wheat pastry flour - ½cup (or use 1½cups of AP flour)
Sugar - ¾cup
Unsweetened Cocoa Powder - ¼cup
Baking Powder - 1½tsp
Baking Soda - ¼tsp
Salt - tsp
Sour Cream - 1½cups (I used a combination of sour cream and yogurt)
Vegetable Oil - ½cup
Eggs - 2, large (I used 2tbsp egg replacer powder whisked with 6tbsp water)
Vanilla extract - 1tsp
Semi sweet chocolate chips - ½cup
Milk Chocolate chips - ½cup
Toasted Hazelnuts - ¾cup, chopped
For the Chocolate-Hazelnut GlazeI:
Nutella (or any other chocolate-hazelnut spread) - ¼cup
Milk - 1tbsp
Instructions
Preheat oven to 350°F. Line a 9"x5" loaf pan with parchment paper, leaving an overhang on 2 sides. Coat with cooking spray.
In a mixing bowl, combine flours, sugar, cocoa powder, baking powder, baking soda and salt. Whisk until combined.
In another bowl, combine sour cream, oil and vanilla extract.
Add the wet ingredients to dry ingredients and mix until combined. Stir in the chocolate chips and hazelnuts. Pour into the prepared pan and bake for 50~60 minutes or until a cake tester inserted into the center of the bread comes out clean.
Cool the bread slightly and pour the glaze while the bread is still warm.
For the glaze:
Warm the hazelnut spread along with water to thin it out, then pour it over the warm bread. Let cool completely before slicing.
Pavani Hideout
Hello There!! I am a full time mom and a Food blogger. I am a vegetarian and I share my tried and tested vegetarian dishes in my blog 'Cook's Hideout'.