PARTNER POST: Discover how delicious dairy-free sweet and savory cooking can be with DREAM Ultimate Almond.
Whip up a rich and creamy bowl of this dairy-free ice cream made with almond and coconut and swirl in your favorite fruit or dessert sauces for a delicious dessert.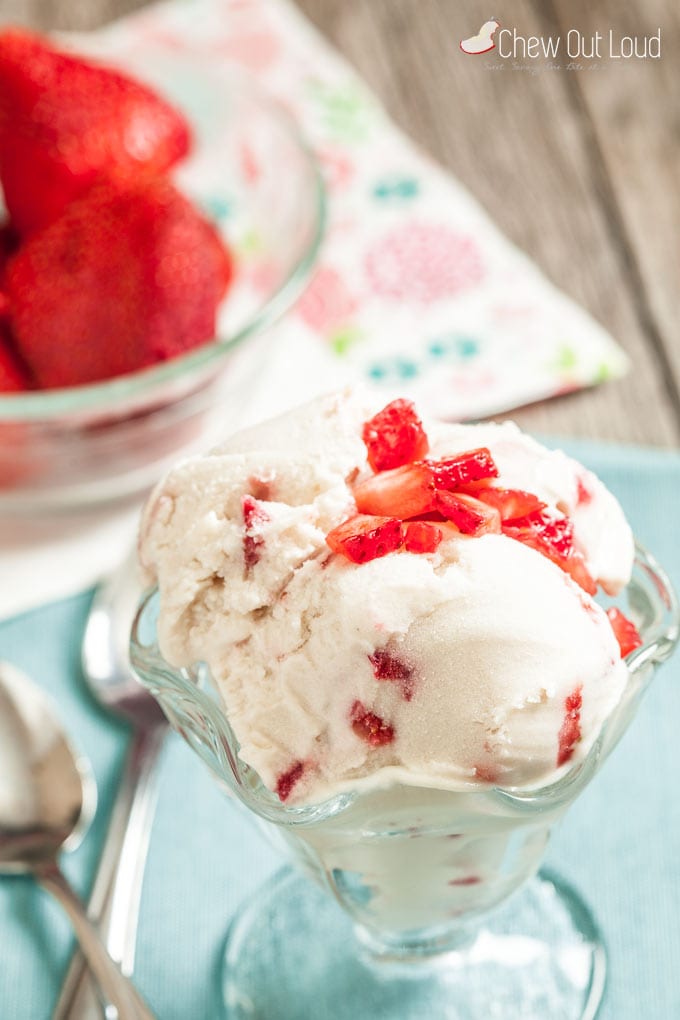 Nothing screams summer like ice cream. Once the temps go up, the freezer gets loaded with all the favorite flavors. Vanilla bean for me, mint chip for Hubby, cookies 'n cream for the Littles, and chocolate for all.
But recently, several friends have announced their search for egg-free, dairy-free, or gluten-free treats. I'm not allergic, but I have plenty of family and friends who are. If they need ice cream, I've got their back. Or their tummy.
The clincher is how surprisingly rich and decadent this dairy-free ice cream is…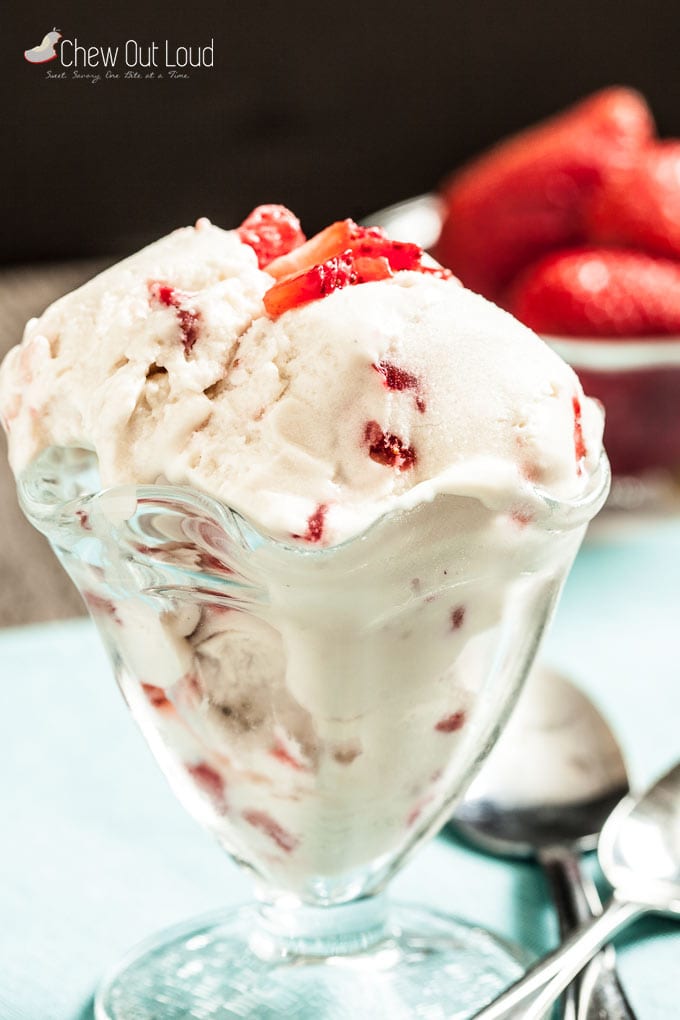 Even if you've got no qualms with dairy, you'll still swoon over this rich and creamy ice cream. It's easy, luscious, and homemade is always better.
Plus, you only need 5 simple ingredients. Five.
Say goodbye to watery almond milk and hello to ultra creamy DREAM™ Ultimate Almond.
It's made with 4x more California almonds per cup (5g of natural protein.) You can taste the difference upon first sip.
The Littles were so taken with the frothy deliciousness of the vanilla flavor, lapping it up like nobody's business.
I had to hide some from them in order to make this dairy-free ice cream happen.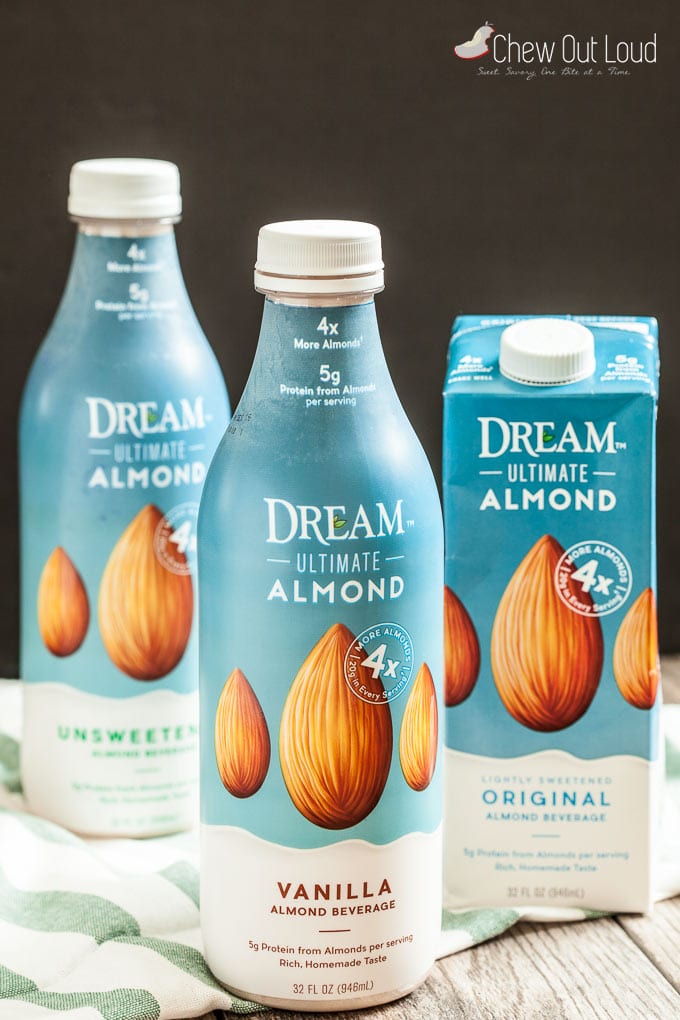 Here's to all those who are lactose-free, dairy-free, gluten-free, all the above, or none of the above…
This amazing ice cream has got you covered.
The new DREAM Ultimate Almond beverage can be found now at Whole Foods and soon at your local Sprouts. Click here for a coupon.
For more inspiration, check out this grilled Caesar salad with a dairy-free dressing:



d
Print
Author:

Amy Dong

Prep Time:

15 minutes

Total Time:

15 minutes

Yield:

1 quart

1

x
Category:

Dessert, Ice Cream
1

can (13.5 oz whole coconut milk (found in Asian aisle of grocery stores))

1 cup

DREAM™ Ultimate Almond (original or vanilla flavor)

½ cup

agave nectar

½ tsp

xanthan gum (gluten-free thickener)

¼ tsp

table salt
Optional Add-Ins: ½ cup diced strawberries or other fruit (chocolate chips, sprinkles, etc.)
Instructions
In a blender, add all ingredients and blend on high until thick and creamy, 1-2 min. Transfer mixture to an airtight container and chill 2-4 hours.
Place chilled mixture into an ice-cream maker and churn according to manufacturer's instructions (might only need half the amount of suggested churn time, as it thickens pretty quickly.) If using add-ins, gently add them during last 5 minutes of churning.
May serve immediately for a frozen custard-like texture that's ultra creamy, smooth, and soft. Otherwise, transfer ice cream to an airtight container and freeze 30-60 minutes for a firmer texture. If frozen much longer, it will need thaw time at room temp before serving (actual thaw time depends on your room temp.)
Notes
This ice cream is best shortly after churning; it's soft and velvety right out of the ice cream maker and can be served immediately. Alternatively, about 30 minutes of freezer time will firm ice cream up a bit, if you prefer it firmer. If freezing longer, ice cream will need to soften up at room temp before serving.
Amy Dong
Welcome to our kitchen! Here is the place where you'll find an ever-growing collection of all things yum. We're an active, hyper-busy family of six (including Miss Dog) -- we get how hard it is to put delicious 'n healthy food on the table every night! We do the recipe testing so your family will love what you dish up, and your friends will be begging for your recipes. Come on over and let's get cooking!