Maria Romano turns her CSA box into a classic pizza with a Romanian twist.
By Maria Romano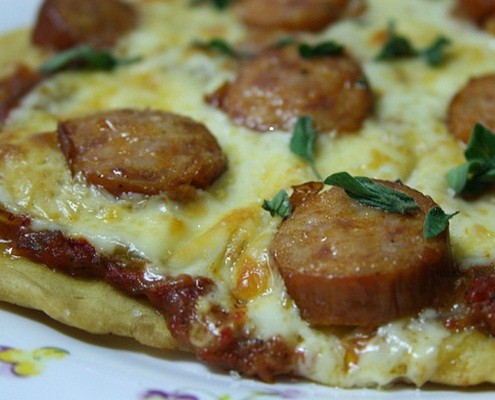 Each Wednesday, after all the quotidian morning internet activities (e-mail, social networks, Honest Cooking *wink*) are complete, I rush to investigate what will become the best part of my Wednesday- nay, my week- and peruse my CSA's blog post detailing the contents of the weekly CSA box I'll pick up later.  As I scroll past the requisite aromatics, late summer squashes and seasonal surplus- specifically the pounds and pounds of eggplant, tomatoes, and bell peppers- a roasty, sweet, and savory flavor memory appears… hardly a blip on my conscious radar.  
As the day progresses, this tiny daydream grows into full-fledged craving, and pretty soon all I can think about is that delectable Romanian snack called zacusca, a smooth relish of roasted red bell peppers, eggplant, and tomatoes.  My obsession began a few years ago, when I found myself in my good friend's kitchen in Bucharest after 24-odd hours of travel and was given a homemade jar of zacusca, a spoon, and bread.  By the end of my month-long stay the two of us had polished off at least 2 more jars, and with good reason – it's the perfect snack food, breakfast or lunch food, and of course, drunk food for early morning fridge raids.
See Also
This pizza was my attempt at upgrading zacusca from spread status while keeping it the star of the show, and named to bring to mind a more famous Romanian/Italian interaction.   It features zacusca instead of tomato sauce, along with the traditional mozzarella cheese and some nice smoky sausages.  Although crusts do end up crustier on a pizza stone, you can make these individually-sized pizzas on a rimmed cookie sheet with great results.
Print
Dacian Pizza
Classic pizza with a Romanian twist.
Author:

Maria Romano

Prep Time:

1 hour

Cook Time:

3 hours

Total Time:

4 hours

Yield:

4

-6

1

x
1.5 cups

(

0.3

L) room temperature water

3

tsps (14 g) active dry yeast

3 cups

(

700 g

) durum wheat flour*

1 cup

(

236 g

) white whole wheat flour

2

tsps (10 g) salt

2

cloves of garlic

1

yellow onion, chopped

3 tbsp

(

50 g

) extra virgin olive oil

3

small Italian eggplants

4

red bell peppers

1/2

lb (250 g) tomatoes
salt and pepper to taste

1/2

lb (250 g) mozzarella cheese, sliced

1

lb (500 g) smoked sausage, thinly sliced into rounds
extra virgin olive oil

1

bunch of fresh oregano
salt, preferably a visible, crunchy kind, like pink Himalayan or fleur de sel
Instructions
Stir water and yeast until dissolved. Let sit until bubbling, about 5 minutes.
In a large bowl, whisk flours and salt. Add to yeast mixture and stir (in processor) or knead by hand until a smooth, elastic dough forms.
Oil a large bowl. Transfer dough and turn to coat with oil. Let rise, covered, until doubled in size (about an hour).
Flatten dough. (At this point you can refrigerate the dough, sealed, for up to a week; return to room temperature before continuing.) Let dough rise another hour, until doubled in size.
Meanwhile, saute the onions in a large frying pan until clear, about ten minutes.
Char the skin on the eggplants and peppers by exposing each to an open flame. After each is completely charred, place in closed plastic or paper bag. The skin should peel off easily.
Chop the eggplants, peppers, and tomatoes. Blend with the onions and garlic in a food processor. Return to pan and simmer until thick and reduced, and 40 minutes to an hour. Season to taste with salt and pepper.
Preheat the oven to 350.
After the dough has risen, remove a small handful and press into a thin, 8″ (20 cm) circle with a rolling pin or your hands. Spread zacusca on circle, leaving a small crust. Add mozzarella and sausage. Brush visible crust with a small amount of olive oil.
Transfer pizza to greased cookie sheet. Bake until crust is firm and cheese is browned and bubbling (cook time will depend on thickness/doneness of crust you prefer, but it's anywhere from 8-15 minutes).
Garnish with chopped, rubbed oregano and gourmet salt to taste.
Buon appetito!
Notes
* In the United States, durum wheat flour must be ordered online or purchased at specialty groceries because it is much finer than generally available semolina flour (although both are made from durum wheat). It adds beautiful color and a distinctive taste to pizzas and yeast breads.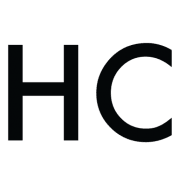 Maria Romano
Maria Romano is a recipe creator and ingredient huntress by day and contributor to Honest Cooking by night. Her culinary affinities and inspirations include food history, food in art, spices, exotic ingredients and anything else that catches her eye. You can read about her (sometimes mis)adventures on her blog, Arbiter Elegantiae.