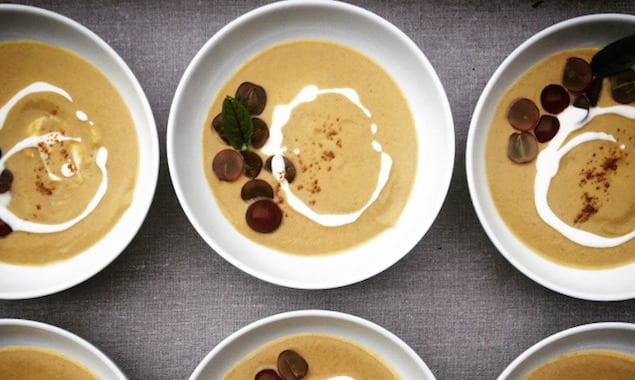 Boldly spiced and topped with grapes, this fun cauliflower soup is anything but ordinary.
By Shuchi Mittal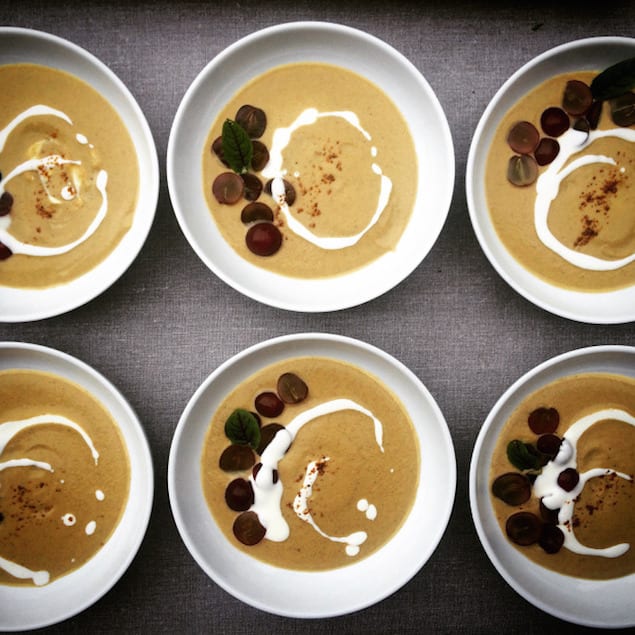 "I went far out, in search of vegetables fresh
And came across this farm, where I could've gone insane!
Beets and lettuce, fresh cauliflowers off the ground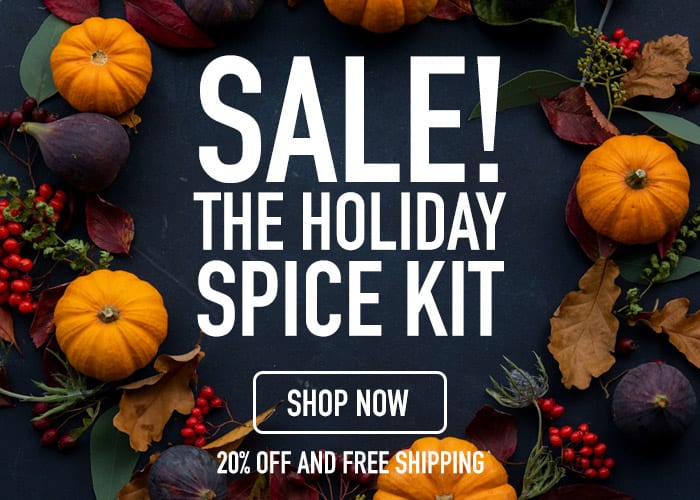 Oh my! My excitement remained no bounds.
I set out to chop, sizzle and prepare
A meal that said seasonal, flavorful and rare…
Out came this wonderful soup, chilled to the core
Grapes and Gobi? Yes sir, I present you no bore!"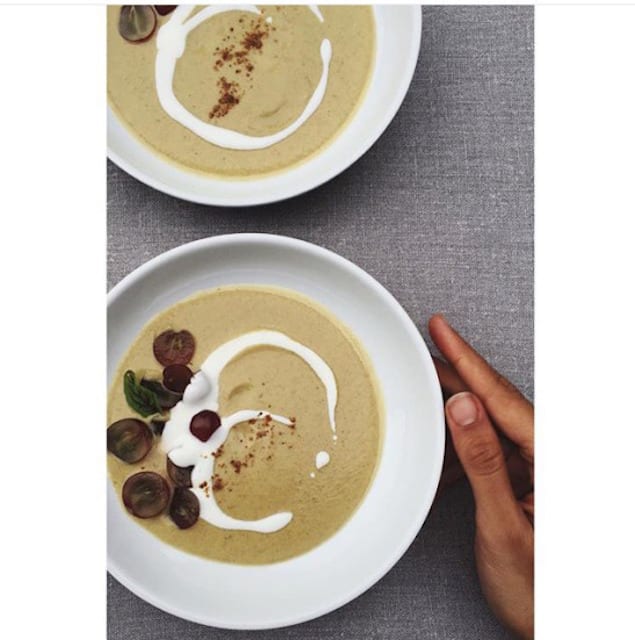 Photo (c) Camille Becerra

Cumin Cauliflower Soup
Boldly spiced and topped with grapes, this fun cauliflower soup is anything but ordinary.
Recipe Type:
Maine, Side, Soup
Ingredients
1 large cauliflower, roughly chopped (florets + stem + leaves)
1 small red onion, diced
1 green chili, sliced
1 dried red chili (optional)
1 teaspoon fresh ginger, minced
3 teaspoons cumin powder
1 teaspoon cumin seeds
1 teaspoon coriander powder
½ teaspoon garam masala
½ teaspoon amchoor (dry mango powder) or juice of 1 lemon
½ teaspoon turmeric powder
½ teaspoon paprika
¼ cup light olive oil
Salt to taste
Fresh grapes, cilantro & sour cream to garnish & serve
Instructions
Heat oil in a deep bottomed pan. Add cumin seeds and saute till they begin to splutter. Add ginger, green & dried red chili and cook for a few seconds. Stir in the onions, along with some salt to help them sweat. Keep heat to medium and let the onions turn translucent.
Once done, add all the dry spices (except the amchoor), and roast for a few seconds. Then add the cauliflower. Mix well, add 2 cups of water, cover and cook till cauliflower is completely cooked and tender (depends on water & produce quality but approximately 15-20 minutes). Reduce flame to simmer, and continue to simmer for another few minutes to absorb some of the excess liquid. Mash the florets with a spatula (they should be super soft and resemble couscous by now). Adjust seasoning and turn off heat. Stir in the amchoor or lemon juice and leave covered for another 10 minutes.
Once cooled, blend till smooth (add a little water if needed) and chill for at least 5-6 hours. Serve cold with fresh grapes, chopped cilantro and a dash of sour cream. A true spiced summer refresher, that mimics the flavors of the much love North-Indian gobi sabji (stir fry)!
Shuchi Mittal
Shuchi cooks with the heart of a poet. Banker turned chef, she runs the 29. Private Kitchen in NYC focusing on social tasting events, dining experiences and small-scale private events. Using simple & wholesome ingredients, she likes to re-invent homemade Indian flavors into modern tapas & small plates. Her dream? To cook, feed, write, and eventually open her own communal dining cafe - with a published recipe book on the stands.