Jello shots may invoke memories of crazy college parties, but they can actually be both elegant and delicious.
Text And Photo By Mehan Dossani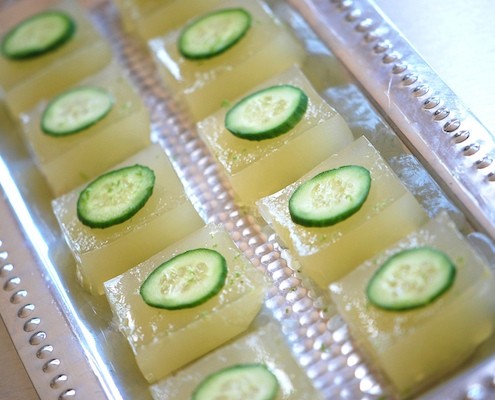 Say hello to the new jello shot.  Cucumber lime margarita.  These are a great, unexpected treat to serve friends on a hot summer day as they enter your house for a party.  Serve chilled, these little squares of jello with their tart lime flavor spiked with tequila will delight your guests.  Mix this up the evening before and let it set in the fridge.  Cut it up into squares and present it on a tray with whatever garnish you like.
Cucumber Lime Margarita Jello Shot
(adapted from Jelly Shot Test Kitchen)

1 Persian cucumber plus one half for garnish
1 12 oz ( 3.5 dl) can frozen limeade concentrate (thawed)
1 tablespoon (15 ml) agave nectar
2 packets (14 g) Knox gelatin
3/4 cup (1.8 dl) water
1/2 cup (1.2 dl) agave tequila
1/4 cup (.6 dl) Cointreau
1. In a small saucepan stir Knox gelatin in water and limeade.  Turn heat on to low and stir until dissolved, about 4 minutes.  Stir in agave nectar (or honey). Remove from heat.
2. Chop up cucumber and throw into a cocktail shaker. Muddle with tequila.  Strain and add into sauce pan.  Stir in Cointreau.  Pour into square 8×8 dish and let set in fridge overnight.  Cut into about 16 squares and garnish with cucumber slice, lime zest and sprinkle of sugar if desired.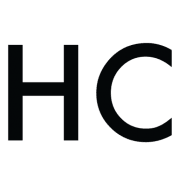 Mehan Dossani
Mehan Dossani is the creator of the food blog Mehan's Kitchen, where she writes about her passion for spending time in the kitchen, cooking and entertaining for those she loves. She is also constantly learning as much as she can from her favorite home cook, her mother.