Get ready for the holidays with this easy appetizer that can easily be made vegan so that all of your guests may have a bite. Or four.
By Amie Valpone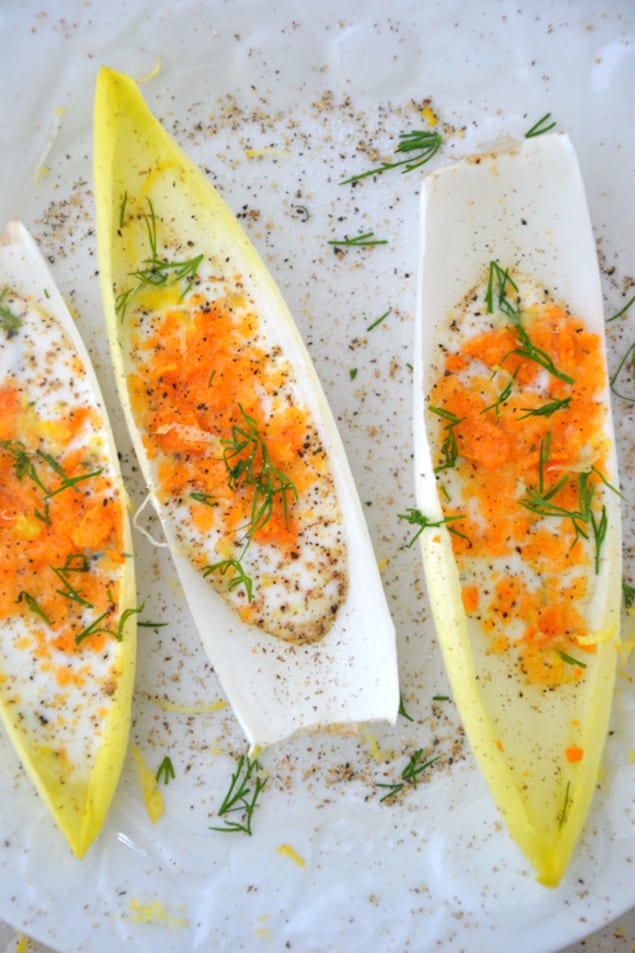 Get ready for the holidays with this easy vegan appetizer!

Endive Spears with Dill Cream Cheese
This gluten free appetizer can be made vegan. See suggestions below.
Ingredients
5 oz. Cream cheese, softened or GO Veggie! Vegan Cream Cheese, softened
3 Tbsp. milk, use almond milk to make vegan
2 tsp. olive oil
¼ cup fresh dill, finely chopped
¼ tsp. sea salt
¼ tsp. freshly ground black pepper
2 heads endive, leaves separated
1 cup finely ground crackers, use gluten-free vegan crackers to accommodate more guests
Instructions
In a small bowl, combine cream cheese, almond milk, oil, dill, sea salt and pepper until smooth.
Break apart the endive leaves from the head and lay flat on a serving platter. Transfer cheese mixture onto endive leave. Sprinkle ground crackers atop the cream cheese mixture on each leaf.
Serve chilled.