Give your bowl of fruit a boost this summer with these recipes that not only look decadent, but they also offer fun twists with ingredients like ginger, tahini, chia seeds and even almond milk.
By Kate Wilke
This article has been posted with permission and originally appeared as 10 Beautiful Fruit Salads for Summer on Relish.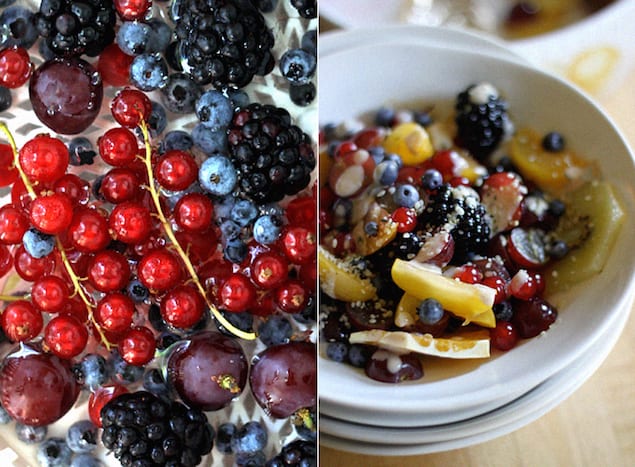 My New Roots
Chakra Fruit Salad with Tahini Sauce
The healing-inspired Chakra Fruit Salad with Enlightened Tahini Sauce was part of Sarah Britton's project to use all of the colors of the chakras, energy centers in the body, for her Reiki class. My New Roots lists the name of each color and chakra next to the ingredient. We need to brush up on our chakra knowledge, but a salad with seven different fruits…err chakras…sounds delicious! Find the recipe here.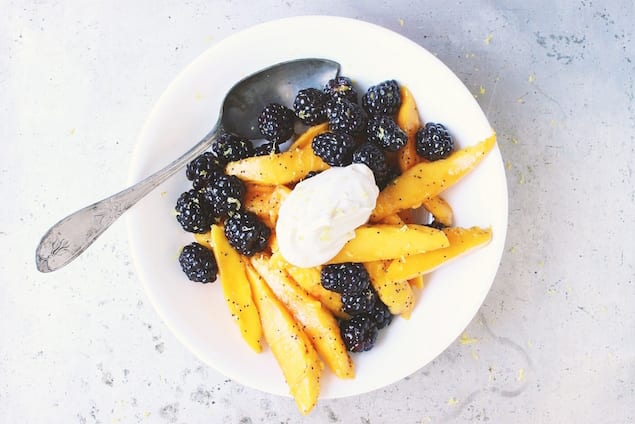 With Food + Love
Blackberry and Mango Lemon Poppy Seed Fruit Salad with Earl Grey Whipped Coconut Cream
This fruit salad from With Food + Love is a tropical treat bursting with unique flavors. The longer this one is left to sit and marinate, the better it will taste. Find the recipe here.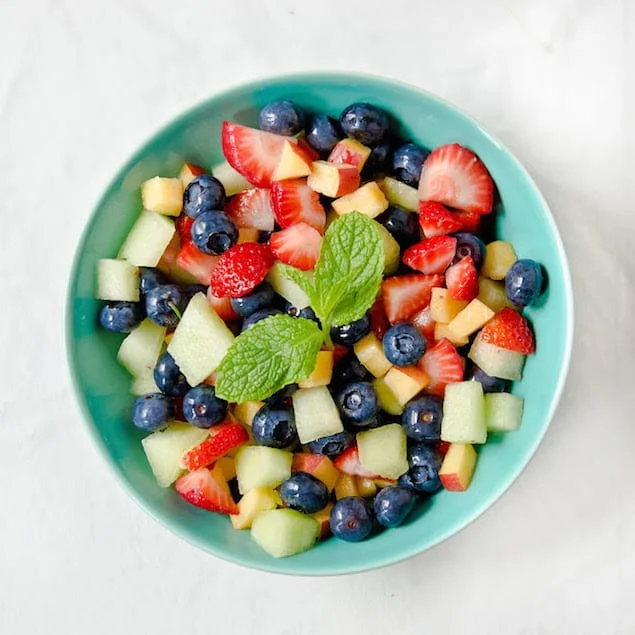 Courtney Jones
Mojito Fruit Salad
The lime and mint in this Mojito Fruit Salad from The Fig Tree give just the right amount of kick to this otherwise sweet salad. Just like the tasty summer drink after which it's named, we think this salad will be perfect poolside. Find the recipe here.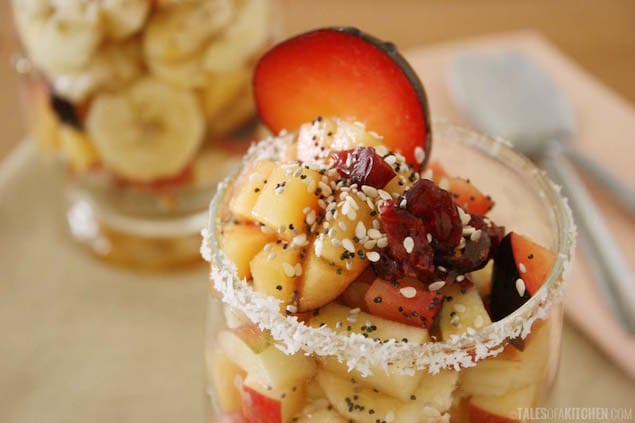 Tales of a Kitchen
Fresh Fruit Salad with Seeds and Chili
If you are looking for an extra kick in your fruit salad, then you'll love this sweet and spicy Fresh Spiced Up Fruit Salad from Tales of a Kitchen. The poppy, sesame and chia seeds on top also make the mix nice and nutritious. Find the recipe here.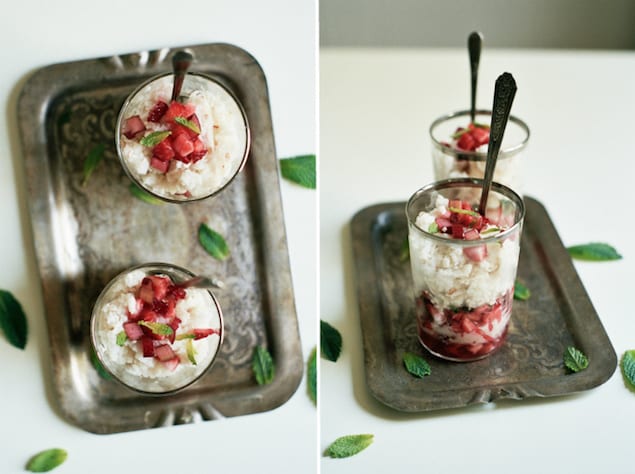 Yossy Arefi
Almond Ice Milk with Strawberry and Rhubarb Salad
This Almond Ice Milk Salad from Apt. 2B Baking Co. varies from a traditional fruit salad, but the pairing of tart fruits with iced almond milk is perfect for cooling off from the summer heat. Find the recipe here.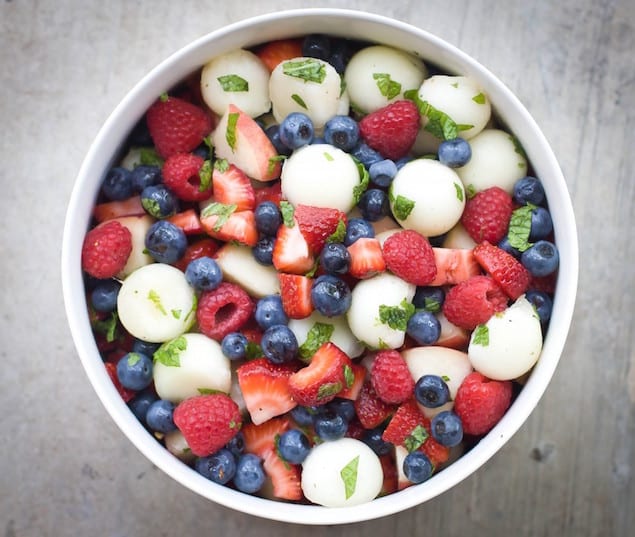 Linda Wagner
Macerated Fruit Salad
Show your American pride with this patriotic Sugar Free Macerated Fruit Salad from Linda Wagner. Whether you make this one for Memorial Day, Fourth of July or for an afternoon snack, this salad is sure to please with its refreshing mint and honeydew. Find the recipe here.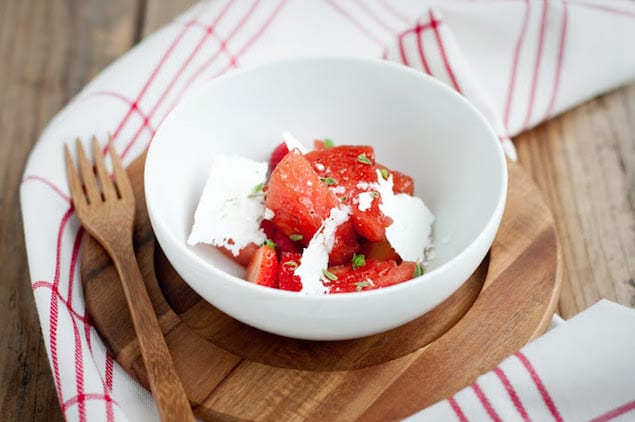 Desserts for Breakfast
See Also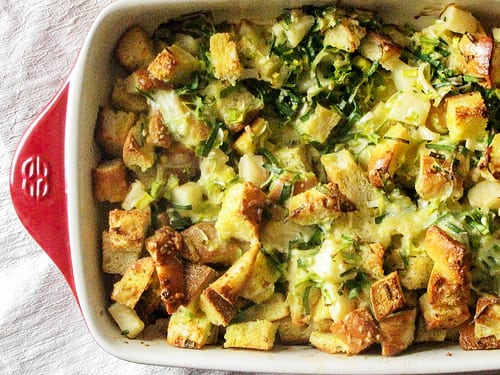 Thyme, Watermelon, and Strawberry Salad with Shaved Ice
Desserts for Breakfast's fruit salad is so light and refreshing that it closely resembles another summer favorite—shaved ice. Though, the sweet and tangy flavors here will convince you to skip the sugary doppelganger altogether this year. Find the recipe here.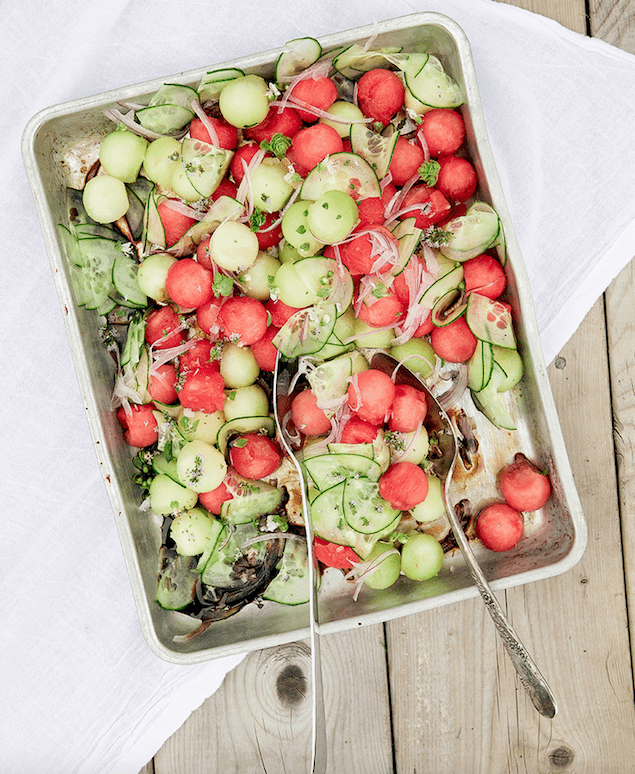 The First Mess
Balsamic and Melon Salad
While this First Mess recipe may be called A Simple Balsamic Melon Salad, the flavors are far from simple thanks to the addition of sharp balsamic and fragrant mint. Not to mention, the beautiful pink and green color is a major selling point. Find the recipe here.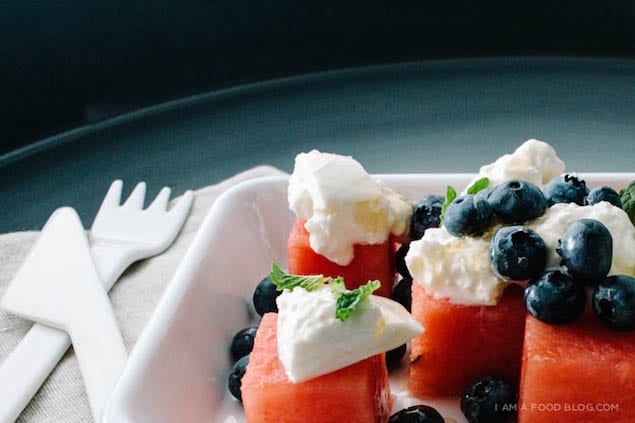 Stephanie Le
Watermelon and Burrata Salad
We've all seen the tasty combination of watermelon and feta before, but Stephanie Le from I Am A Food Blog expands on the simple dish with her Watermelon Burrata Salad studded with ripe blueberries. Find the recipe here.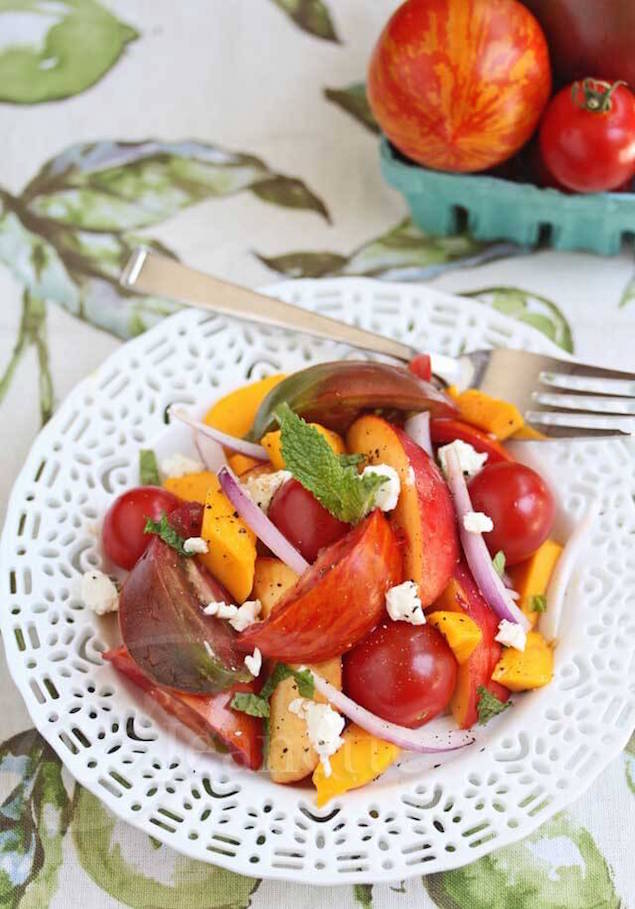 Jeanette's Healthy Living
Tomato and Nectarine Fruit Salad
Just because you are making a fruit salad doesn't mean a few vegetables can't be thrown into the mix. Jeanette's Healthy Living's Juicy Summer Heirloom Tomato Fruit Salad brightens up the standard fruit salad combo with heirloom tomatoes and honey goat cheese. Find the recipe here.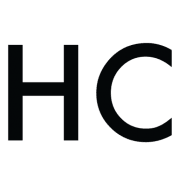 Relish
Offering more than 14,000 recipes plus features and DIYs on cooking, dining and entertaining, Relish celebrates America's love of food. Relish is about honoring cooking traditions while exploring new trends and ideas, which is why millions of people turn to both Relish.com and Relish Magazine for special occasion recipes, quick and easy weeknight suppers and culinary adventures.