Creating a Modern Spring Cheese Board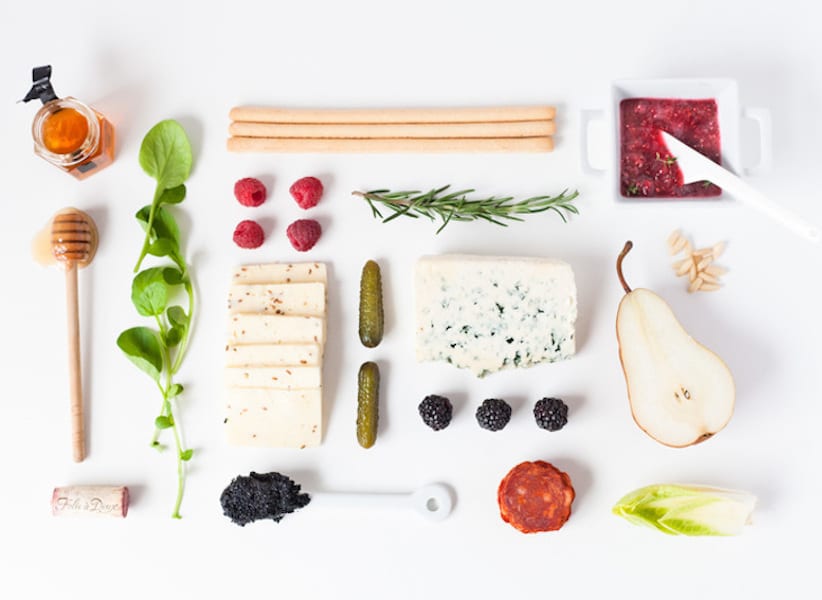 PARTNER POST – Be inspired to create beautiful cheese boards with Castello cheese. And what goes better with cheese than wine? Enter to win a trip for two to Napa, California.
It may not have the classic rustic feel, but this modern cheese board is surely stunning with spring flavors and a raspberry spread.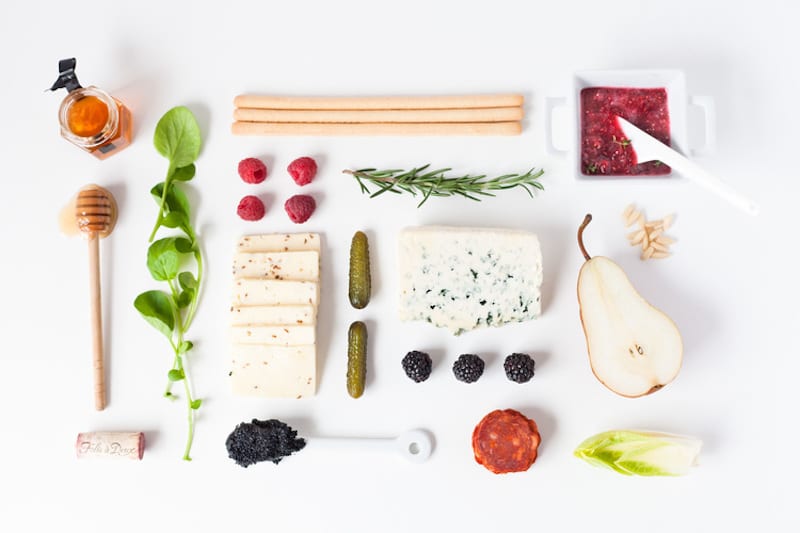 God bless the concept of a cheese board. A compilation of textures, colors, flavors and of course, CHEESE come together to make the easiest entertaining tool of all time. It's customizable. It's creative. And did I mention it's delicious? There's something for everyone on a cheese board. Especially if you serve it with wine, because that really boosts the entertainment abilities of guests.
Today's post is to show you, in my opinion, the most awesome, modern spring cheese board. When I first styled the images for this, I went traditional and over the top full. There were linens. There was slate. There was A LOT happening. And we photographed it and it was fine by many standards. But we hated it. So we scrapped it and started over (my to-do list oriented soul cried) so you could really see and understand this spring cheese board and a new way to style one. I think it was worth it because really, how often do you see a new take on a cheese board?
Organized, minimalist, spring.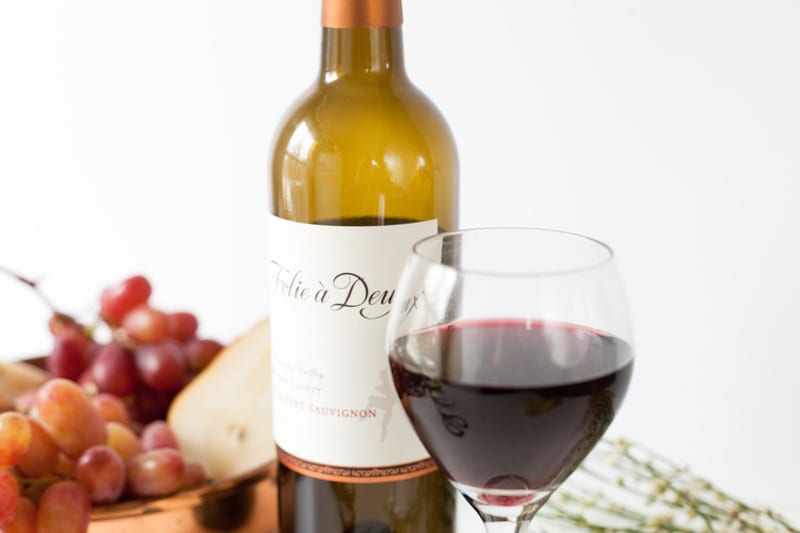 To start building a cheese board you really need to figure out your angle. For us, it's a focus on that awkward spring food phase where we have winter produce and the start of some spring things. We are not in California so NO, we don't have a bounty of fruit right now! We wanted to show you how you can honestly work with what's out there right now or what most of you could obtain, regardless of where you live.

FROM THERE IT'S ABOUT HITTING TEXTURES AND FLAVORS. IN OUR HOUSE WE NEED:
a starch
salty
sweet
sour/vinegar
savory/umami
crunchy
creamy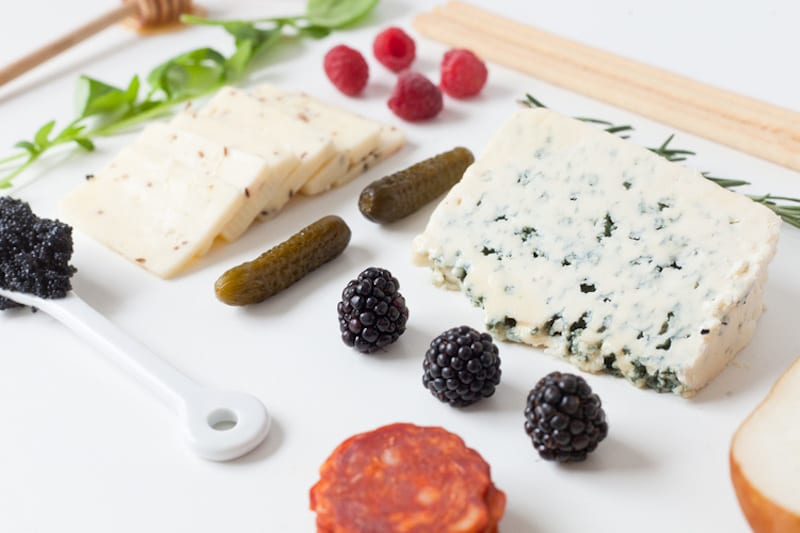 We anchored this plate with two cheeses: a Castello Havarti with caraway seeds and a Castello Danish Blue Cheese. Castello has tons of creative cheeses that will help fit any of your themes. For wine we paired it with a Folie á Deux Sonoma county wine (a cabernet sauvignon). I kind of got hooked on Cab Sav after going to Napa a few weeks ago.
HERE ARE THE OTHER COMPONENTS:
honey
watercress
raspberries
grissini (the breadsticks)
rosemary
raspberry chia thyme jam….see the recipe below
pickles
blackberries
pears
pine nuts
seaweed 'caviar' (awesome texture)
salami
endive
For another easy board condiment, try this carrot chutney:

Remember to enter to win a trip for two to Napa! Go enter!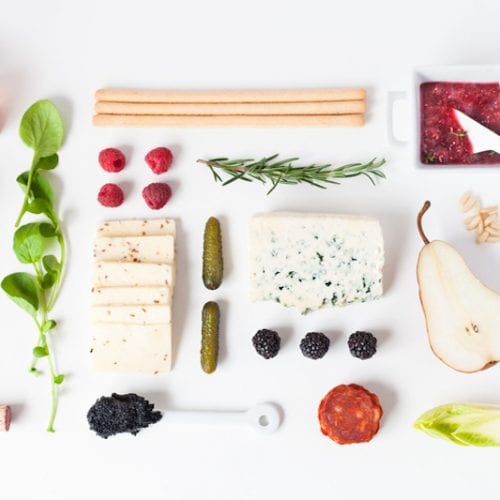 Raspberry Spread
Carlene Thomas
It may not have the classic rustic feel, but this modern cheese board is surely stunning with spring flavors and a raspberry spread.
Ingredients
15

raspberries

1/2

T

honey

1

T

chia seeds

leaves

of 2 small sprigs of fresh thyme
Instructions
Add ingredients to a bowl. Mash with a fork and stir. Set aside to gel for at least 30 minutes.
Carlene Thomas
Healthy, curated living from a dietitian nutritionist and recipe developer.