[adrotate banner="39″]
Use this guide to create creamy, flavorful gelato every time. Cool down with this rich recipe for cherry chocolate gelato.
By
Jovina Coughlin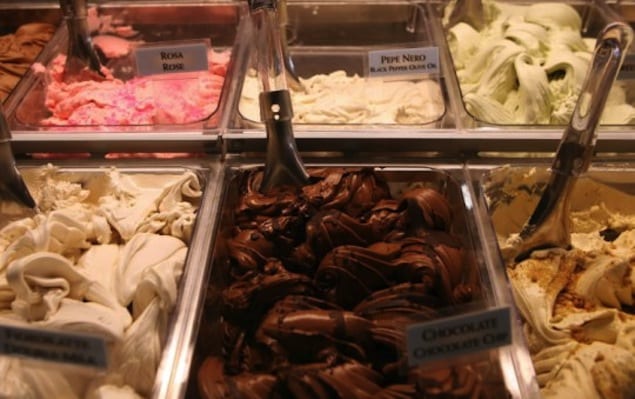 You can enjoy homemade ice cream and other foods made with eggs without the risk of Salmonella infection by substituting pasteurized shell eggs for the raw eggs in your favorite recipe. Did you know there was such a product in your supermarket? The eggs can be found in all U.S. states under the brand, Safest Choice Eggs.
Safest Choice Eggs aren't just good for breakfast. Consider all the recipes that feature raw eggs, like eggnog, mayonnaise, raw cookie dough, custard and ice cream. Eggs add rich flavor, color, texture and help create a smooth and creamy ice cream.
Safest Choice Eggs are naturally pasteurized eggs and are the worry-free choice for my homemade gelato recipes like the one below.
Gelato is the Italian word for ice cream.
If you visited Italy, you probably ate creamy, delicious gelato. And maybe, you assumed that the only reason it seemed richer and more intensely flavored than American ice cream was because you were enjoying it sitting at a table in the Piazza San Marco in Venice, rather than at your kitchen table back home.
What makes it different?
Gelato has less fat in the base and less air churned into it during the freezing process. Crema flavor is the most popular flavor in the Italian gelaterias. The recipe is as simple as gelato can get….milk, eggs and sugar. With a recipe containing as few ingredients as this one, you need to use the freshest and best ingredients you can find.
Here are some tips for making gelato at home:
See Also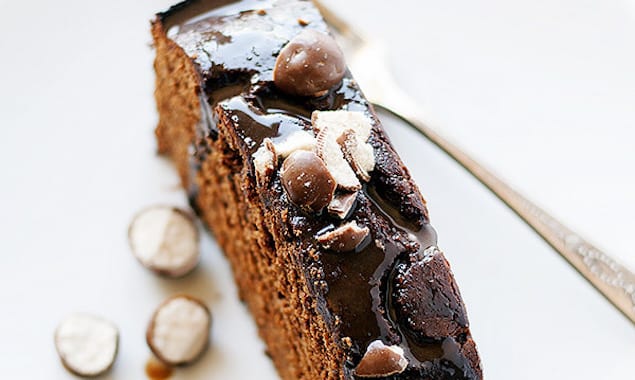 -Use half-and half in making gelato; it will hold up better.
-Gelato should be served softer than American ice cream, at 12 degrees Fahrenheit rather than 3 or 4 degrees. Take the gelato -container from the freezer and place it in the refrigerator for 30 minutes to achieve the desired texture.
-Use egg yolks in a gelato recipe for a richer, creamier flavor. Using Safest Choice Eggs will eliminate any risk.
-Put the storage container in the freezer while making the gelato in the ice cream machine. The chilled container will speed up the freezing process.
-When is the gelato ready? Churn it until it sticks to a toothpick or spatula without falling off.
-If you make gelato at home, you may be wondering about your ice cream machine. Does it churn at ice cream speed or gelato speed? The truth is, most of the consumer models on the market churn at about the same speed, none of which are as fast as the commercial machines used to make American-style ice cream. So you can safely make gelato in your machine.
Adding Flavor
-Once the base has been prepared, there is no limit to the flavors that can be added to the gelato. Consider adding fruit, chocolate, caramel and a variety of mix-ins to deepen the flavor.
-For a fruit flavored gelato, prepare a puree or finely chop very ripe fruit or berries of your choice, adding it to the gelato while still at room temperature.
-Create a vanilla gelato by splitting a vanilla bean down the center and soak it in the milk prior to making the recipe. Remove the bean before you add the other ingredients and turn on the heat.
-A chocolate gelato can be made by adding melted chocolate to the gelato base. Let the chocolate cool slightly before adding it to the base.
-Add some mix-ins to create different textures and flavors. Choose mix-ins that compliment the flavors you used in your gelato base.
-You could add chopped dried fruit.
-Chopped nuts or mini chocolate chips add crunch.
-Consider a spoonful of cinnamon or other spice that you like.
-Chopped candies also add a delicious touch.
Tips on Freezing Gelato
-Chill the gelato in the refrigerator. Cover the bowl of gelato with plastic wrap and put it in the refrigerator for about 3 hours to give it time to cool down before you put it in your ice cream freezer.
-Put the gelato in your ice cream machine. Freeze it according to the manufacturer's instructions.
-Remove the gelato when it is partially frozen. This ensures that the gelato will stay dense, rather than airy. Gelato should not be as light and airy as ice cream.
-Place the half-frozen gelato in a freezer proof container and into the freezer. Continue freezing the gelato until it is solid.
-Thaw the gelato slightly before serving. This way you'll be able to taste the intense flavors that much better.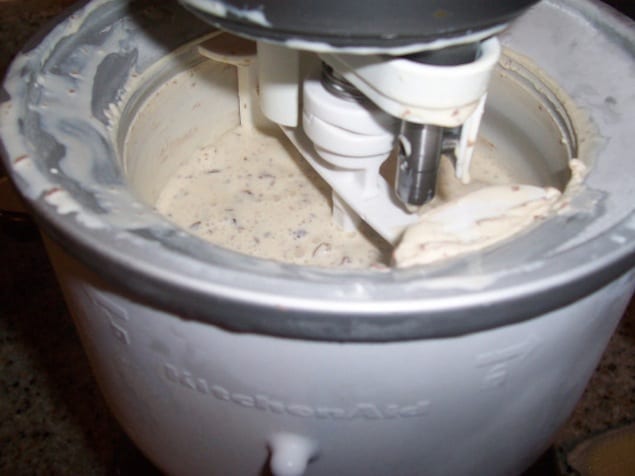 Creamy Cherry Chocolate Gelato
Use this guide to create creamy, flavorful gelato every time. Cool down with this rich recipe for cherry chocolate gelato.
Ingredients
1 quart half-and-half
½ cup sugar
3 Safest Choice Egg yolks, whisked
1 tablespoon Amaretto liqueur
12 oz frozen cherries, thawed and chopped
2 oz good quality chocolate, grated
Instructions
Combine half-and-half, sugar and egg yolks in double boiler; cook over medium heat, stirring, until mixture reaches 185 degrees F on a candy thermometer.
Remove the mixture from the heat; set pan in an ice bath.
After mixture has cooled, stir in Amaretto, chopped cherries and grated chocolate. Refrigerate, covered, at least 2 hours or overnight.
Churn mixture in the ice cream maker according to manufacturer's directions until not quite thick, about 20 minutes.
Pour gelato in a freezer-safe container; freeze until set, about 3 hours.
[adrotate banner="38″]
Jovina Coughlin
I was born in New Jersey to first generation Italian parents. Both sets of my grandparents were born in Italy and emigrated to the United States in the early 1900s. They brought with them a love of the Italian culture and cooking. I have 2 brothers and 1 sister. I learned many of my cooking skills from my parents and grandparents, but I also studied Italian cooking and made many of the recipes for my children as they were growing up. I am married with three children and six grandchildren. Besides New Jersey, I have lived in Pennsylvania, Michigan and now on the Gulf Coast of Alabama. I have a Bachelor of Arts Degree and a Masters of Science Degree and I have taught high school English and special education. I have also been an administrator in the public schools at the district and county levels. Now that I am retired from the teaching profession, I have the time to write a blog and share my information about Italian American cooking and culture. Because I am a teacher by trade, I feel that I have the skills to share with readers the techniques for preparing authentic and healthy meals.