All you have to cook is the spaghetti. The sauce whips up in the food processor while the pasta cooks. That's it. Dinner is prepared.
By Julie Andrews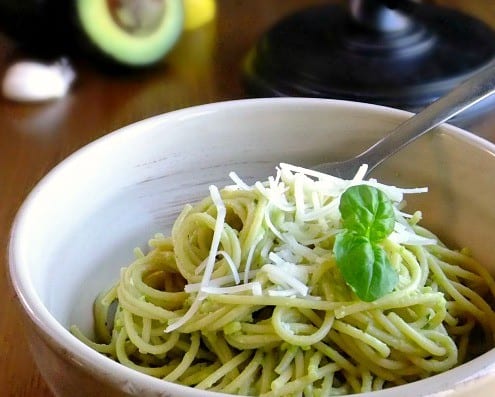 This recipe is a game-changer.
Cream sauces are something that I normally just don't do. It's not that I don't find them utterly delicious. I totally do. They simply aren't worth it to me. As a registered dietitian I can't keep myself from mentally computing all the calories I consume. And I'd rather save my splurges for a nice creme brulee or something else sweet and rich.
My oldest daughter, in particular, can't get enough cream sauces. I rarely make them for her, the poor girl. In fact, any chance she gets she'll order fettucini alfredo in a restaurant. If they had it at McDonald's, she'd order it.
Even though I'm very well known for modifying recipes in order to make them healthier, I can't see the point of healthifying a good alfredo or carbonara. It is what it is. And healthy, it isn't.
See Also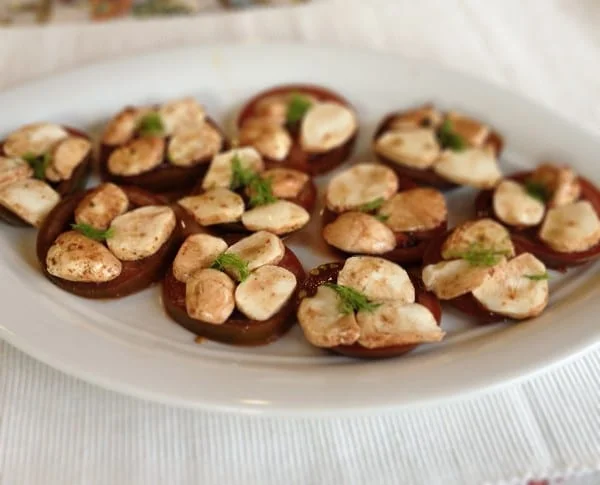 Enter this incredibly easy, 15-minute dish. All you have to cook is the spaghetti. The sauce whips up in the food processor while the pasta cooks. That's it. Dinner is prepared.
The flavor of this pasta is incredibly similar to a creamy pesto. I call this recipe "Pesto Alfredo" in my house to avoid any dirty looks for feeding the kids avocados for dinner. If you love avocados as much as I do, or if you love pesto, I suggest you make this immediately.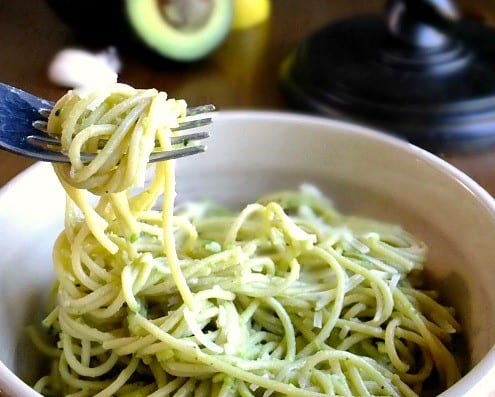 Ingredients
12 ounces spaghetti
2 tablespoons extra virgin olive oil
3 small garlic cloves
1½ ripe avocados, pitted
juice from ½ lemon
1 teaspoon dry basil (or 1 tablespoon fresh)
2 tablespoons extra virgin olive oil
½ tsp kosher salt
dash of black pepper
¼ cup 1% milk (60ml)*
Parmesan or Pecorino Romano cheese for serving*
Instructions
Put spaghetti on to boil according to directions on box.
While spaghetti cooks, process the garlic and olive oil until the garlic is at least coarsely chopped. Add the remaining ingredients except the milk and process until smooth.
Add the milk and process until incorporated.
Drain the spaghetti and spoon the sauce mixture into hot pasta pot. Add the spaghetti and stir well until fully combined
Serve with fresh grated cheese of your choice
Notes
The avocado mixture should be the consistency of a thick yogurt after processing. It will thin out when combined with the hot pasta. *This can be easily turned into a vegan recipe by omitting the cheese and substituting soy milk, rice milk, or even water.
Julie Andrews
Julie is a Registered Dietitian, food writer, and food photographer. Her blog emphasizes healthy eating and features an eclectic mix of savory and sweet recipe ideas. Her photography is frequently published on Foodgawker, Tastespotting and Healthy Aperture. Read more at tastefullyjulie.com.