The chocolate chip cookie, it is a cookie so simple, scrumptious, and desired by children and grown ups. Below are a few classic and also unique recipes to try and now you have the perfect excuse to indulge in more than just one kind. Don't forget a tall glass of milk.
By Mallory Davis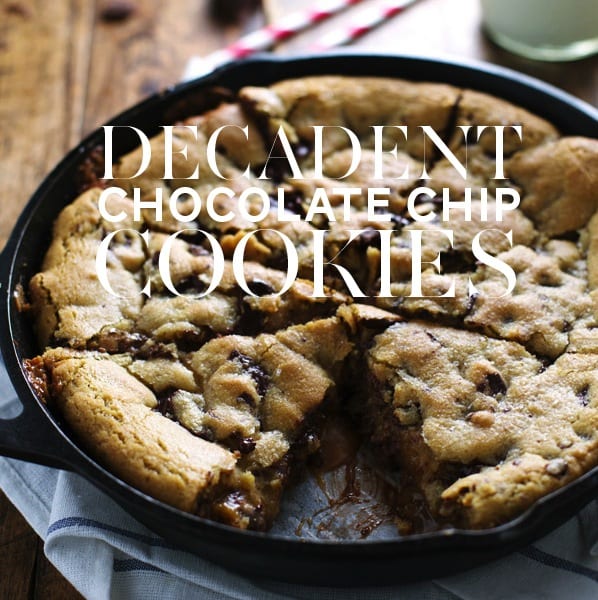 First, a little history on the beloved snack and dessert. This year, we are celebrating the 76th anniversary of the chocolate chip cookie. Owner, Ruth Wakefield of the popular Toll House Restaurant in Whitman, Massachusetts originally created the sweet treat as an accompaniment to ice cream. She had been tweaking and experimenting to create the perfect recipe until she finally found it and published it in her appropriately titled cookbook, "Tried and True." The recipe quickly became a favorite to those like Betty Crocker and in 1939, Wakefield gave the Nestle Company the rights to her recipe. To this day, the cookie remains a favorite to those all over the world.
1.  XXL Death by Chocolate Chip Cookie
Why not start off the list with the one with the most chocolate of them all? This recipe involves making one giant cookie filled with so much chocolate it will be hard to resist and not finish in one sitting. This is for the ultimate chocolate lover so only try if you are ready for your mouth to explode with pure delight! Get the recipe here.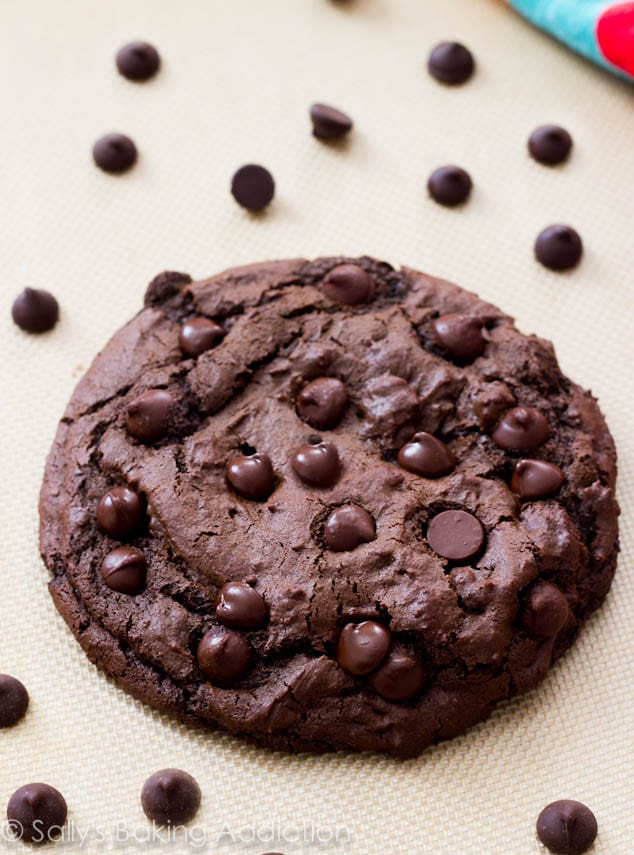 www.mychocolatetherapy.com
2. Mint Chocolate Chip Cookie
Mint and chocolate are the perfect combination of sweet, spicy, and perfection. The following recipe adds mint chips or you can try adding Andes mints or peppermint patties if you really want to impress yourself and others you decide to share with. Get the recipe here.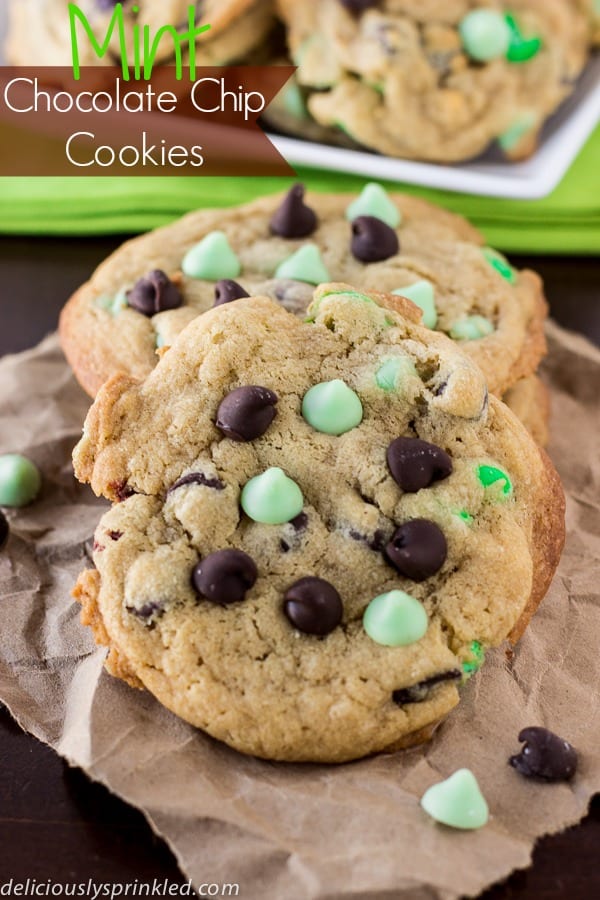 deliciouslysprinkled.com
3. Salted Caramel Chocolate Chip Cookie
This kind of title of a recipe can only lead to good things to come out of the oven and this one does not disappoint, at all. Salty and sweet are a match made in heaven and this cookie proves more than that. They are also super fluffy and soft and that's because of a secret ingredient, cornstarch. You will definitely need some milk with this one! Get the recipe here.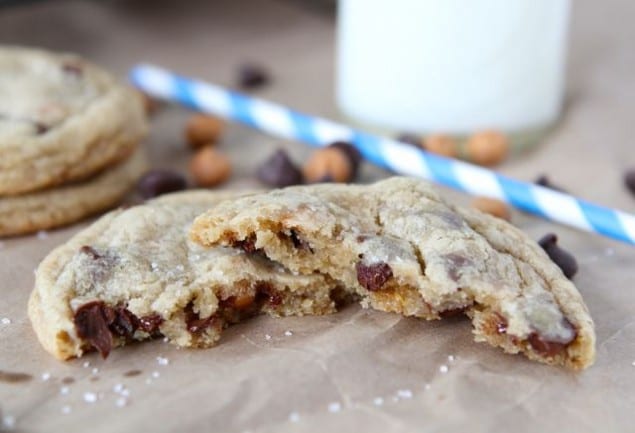 www.twopeasandtheirpod.com
4.  Strawberry Chocolate Chip Cookie
Chocolate dipped strawberries in cookie form. Not much else can be said about these except that it combines two amazing and popular desserts perfectly. Don't let the color of them scare you—you will NOT regret trying these. Get the recipe here.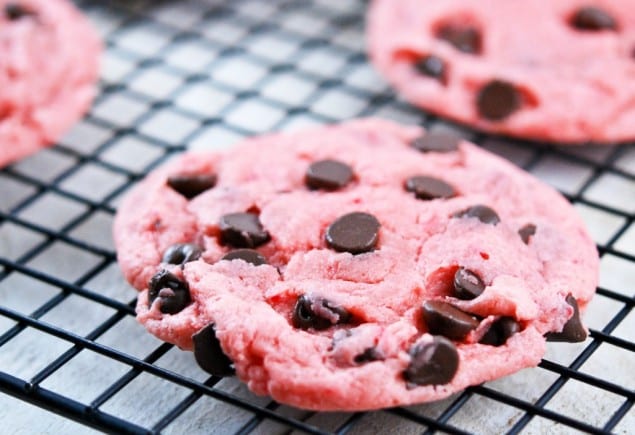 www.gonnawantseconds.com
5. Inside Out Chocolate Chip Cookie
Also titled, Chocolate White Chocolate Chip Cookies, these are an easy and delicious alternative to the classic recipe. Everything is the same except these include two kinds of chocolate—perfect for any chocolate connoisseur. Get the recipe here.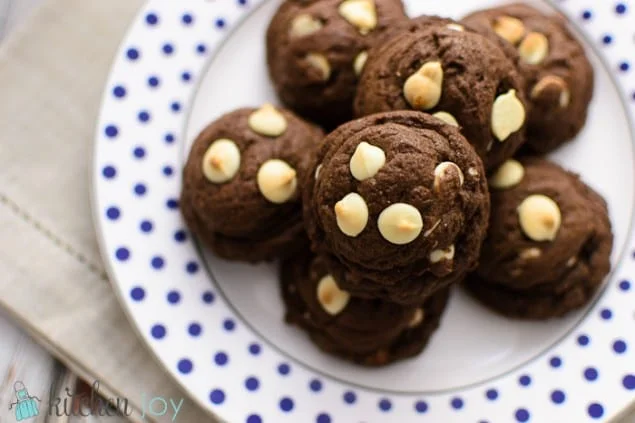 kitchenjoyblog.com
6. Chocolate Chip Cookie Dough Fudge
Almost everyone can admit that their favorite part of making and eating chocolate chip cookies is the dough. Instead of licking the bowl and spoon clean, here is a recipe that involves eating the dough in a more accepted and non-messy way. Put these squares of pure bliss in the fridge and voila! You have an actual dessert that is the dough. Get the recipe here.
sallysbakingaddiction.com
7. Ultimate Peanut Butter Chocolate Chip Cookie
The title says it all. Not much explanation is needed because I'm sure you are already rushing to the kitchen to make these. Think of a cookie with the texture of a brownie, loaded with peanut butter cups, and drizzled with warm and smooth peanut butter. Hurry and get the recipe here.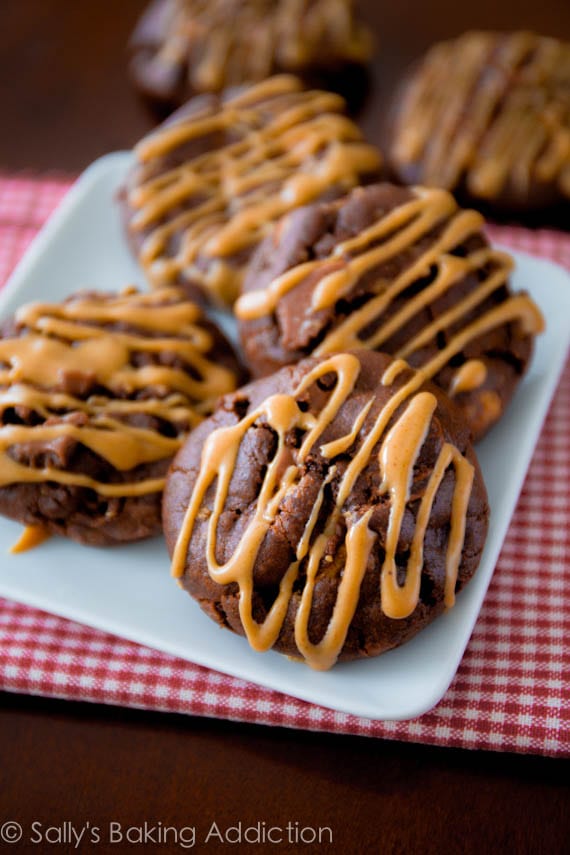 sallysbakingaddiction.com
See Also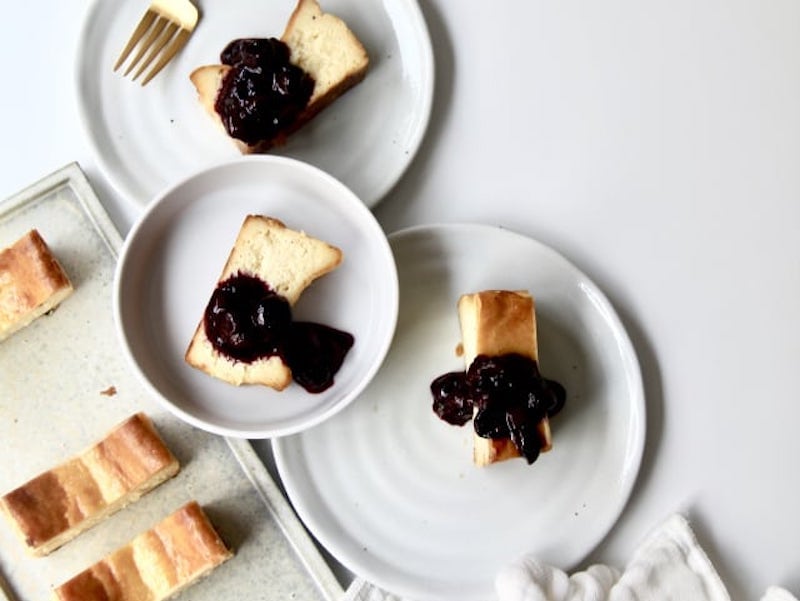 8. White Chocolate Cranberry Cookie
This is a totally different kind of chocolate chip cookie to try. In case you are not a huge fan of milk or semi-sweet chocolate then this recipe is for you. Sweet dried cranberries bring the white chocolate to life in this chewy and mighty tasty dessert. Get the recipe here.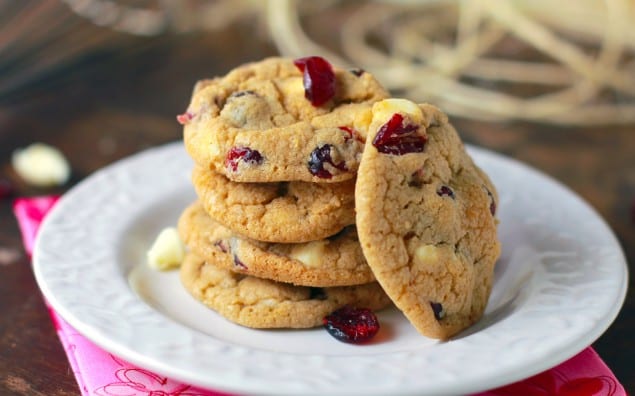 parade.condenast.com
9. Chocolate Chip Shortbread Cookies
These cookies are not as plain and simple as they look. Bite into one of these and the buttery and sweet mixture will satisfy any sweet craving. They are easy and you can even use cookie cutters to bake them into fun shapes. Get the recipe here.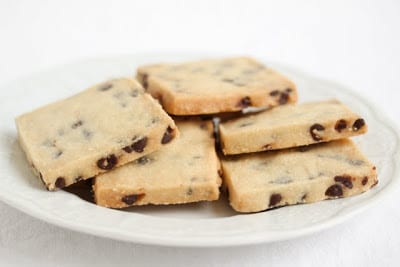 kirbiecravings.com
10. Deep Dish Chocolate Chip Cookie
This is the biggest and ultimate chocolate chip cookie recipe out there so it was only appropriate to put it at the end of this list. This giant sweet treat is also known as Chocolate Chip Cookie Pie or a Pazookie. Put a scoop of ice cream of your choosing and you have a new favorite dessert for a dinner party or just for yourself! Get the recipe here.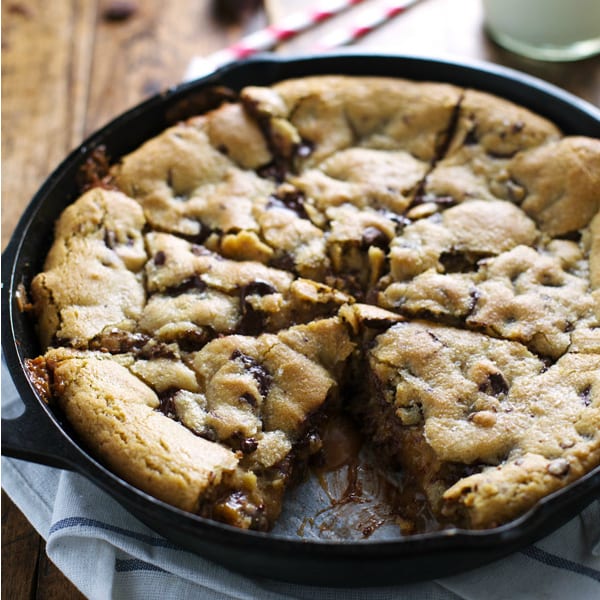 blog.cookingchanneltv.com
We have given you plenty of varieties to indulge in and share with your loved ones (or just by yourself). Let us know which ones are your favorites!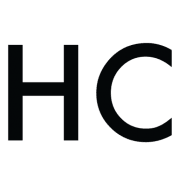 Mallory Davis
Mallory was born and raised in Monterey, California. She has a degree in Broadcast Journalism with an emphasis in sports broadcasting. Although baking and cooking were a favorite part of her childhood; a diagnosis of Celiac Disease is what really set off her passion for food. The diagnosis encouraged her to start cooking and experimenting a lot more. She enjoys making up new and unique recipes to fit her and others' diets (always making sure to include chocolate whenever possible).