Whether you have leftovers or are just looking to take your corned beef to a new level this year, check out these meat-filled recipes just in time for St. Patrick's Day.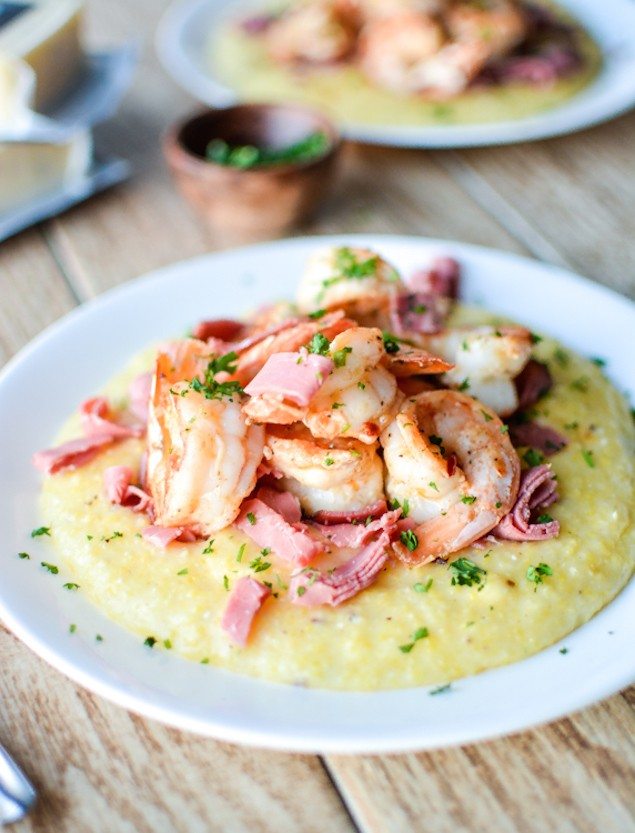 Corned Beef and Shrimp Grits with Caraway Havarti
This time, top your creamy caraway grits are with marinated shrimp and comforting corned beef. See the recipe.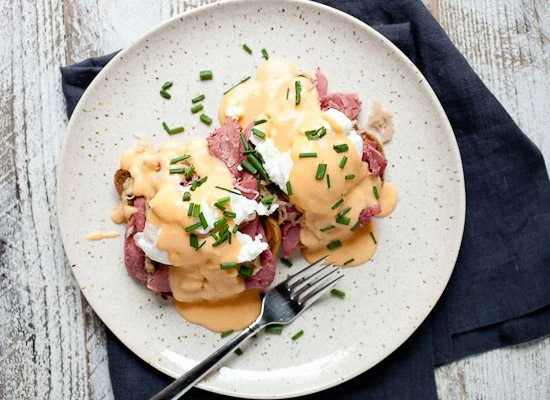 www.macheesmo.com
Corned Beef Eggs Benedict
With the same flavors as a Reuben sandwich, this combo is sure to be a brunch hit. See the recipe.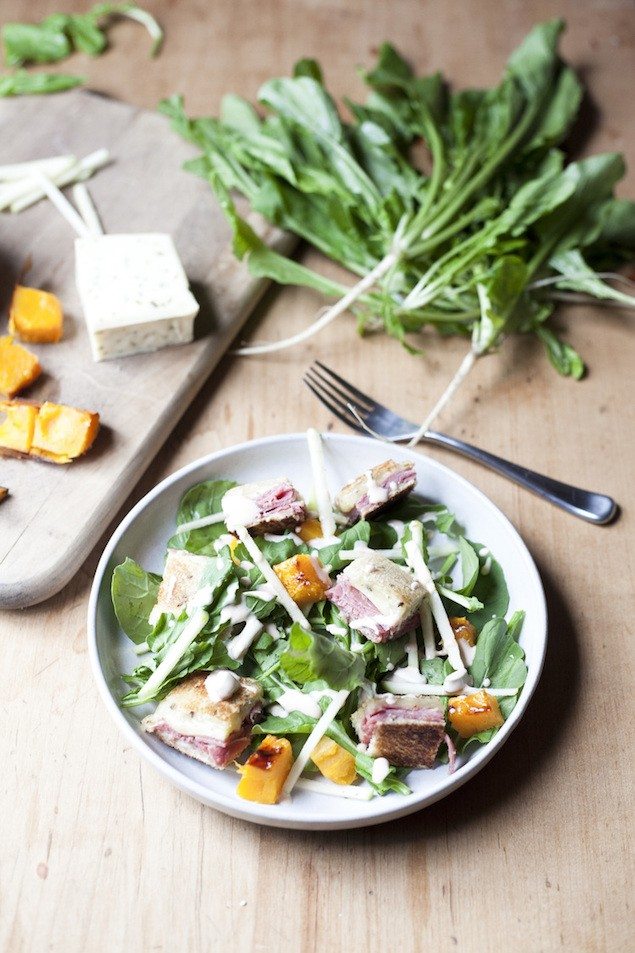 Reuben Crouton Salad
A classic corned beef-stuffed Rueben is added to peppery greens with sweet butternut squash for a great combination of flavors. See the recipe.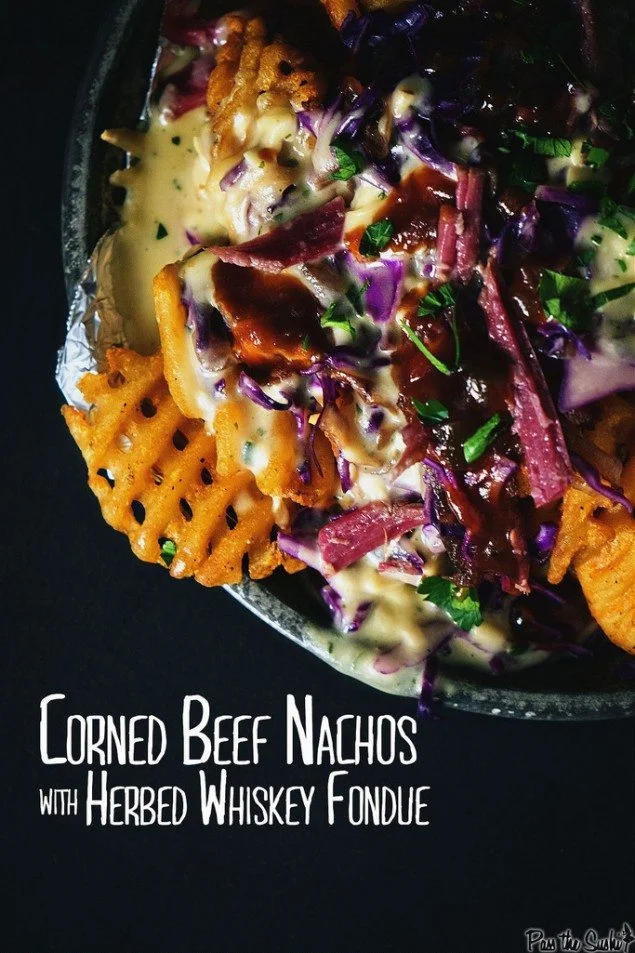 www.girlcarnivore.com
Corned Beef Nachos with Herbed Whiskey Cheese
Served over potatoes with a mouth-watering cheese sauce, cabbage, and more, we can't get enough of this skillet. See the recipe.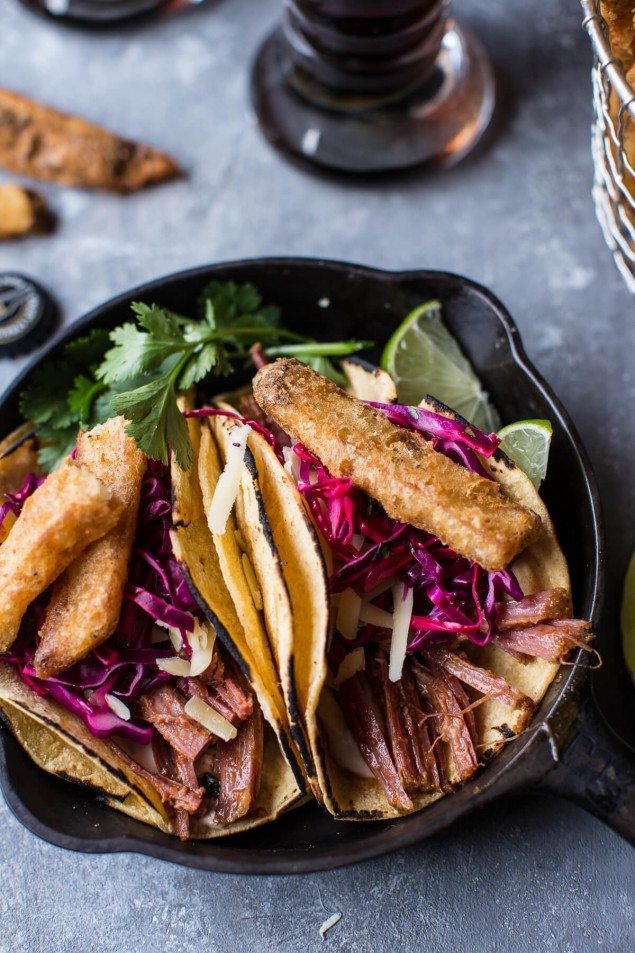 www.halfbakedharvest.com
Corned Beef Tacos
Loaded with red cabbage, Irish cheddar and beer-battered potatoes, these tacos are anything but traditional and we don't care. See the recipe.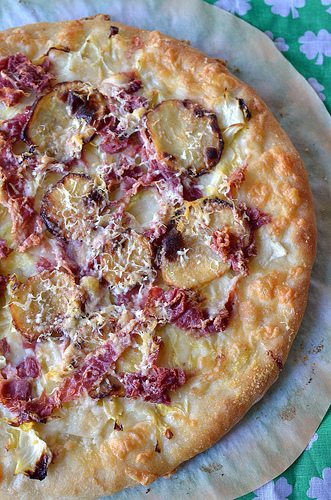 www.seededatthetable.com
Corned Beef and Cabbage Pizza
Top your pie with potatoes, cabbage and corned beef for a fun new flavor twist. See the recipe.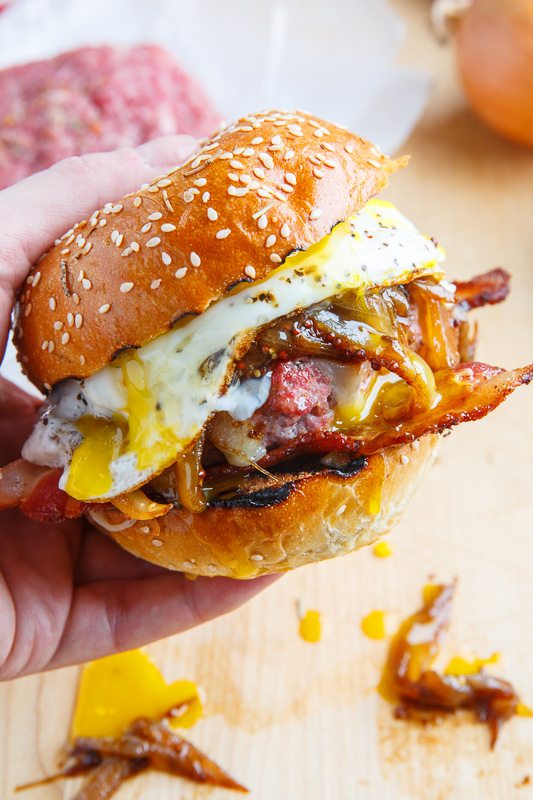 www.closetcooking.stfi.re
See Also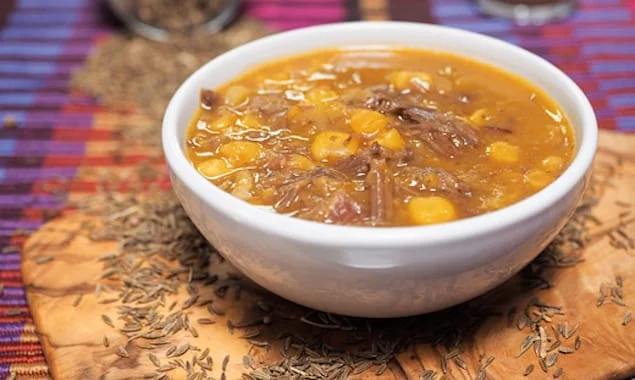 Guinness Caramelized Onions and Corned Beef Burger
Loaded with cheese, a fried egg, whole grain mustard, and beer onions, this corned beef burger is a mouthful. A delicious mouthful. See the recipe.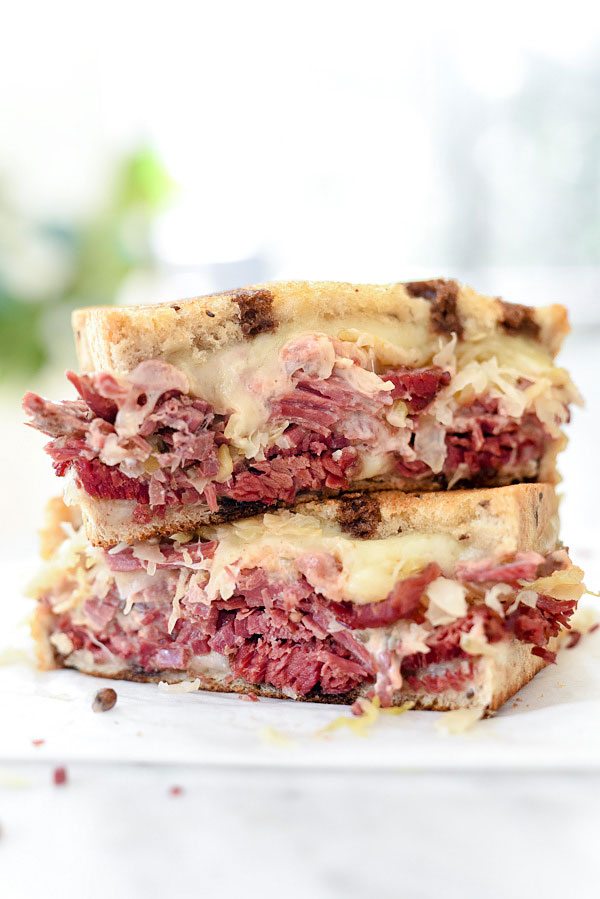 www.foodiecrush.com
The Perfect Reuben Sandwich
This recipe is nothing new, but classic is sometimes just what we need. See the recipe.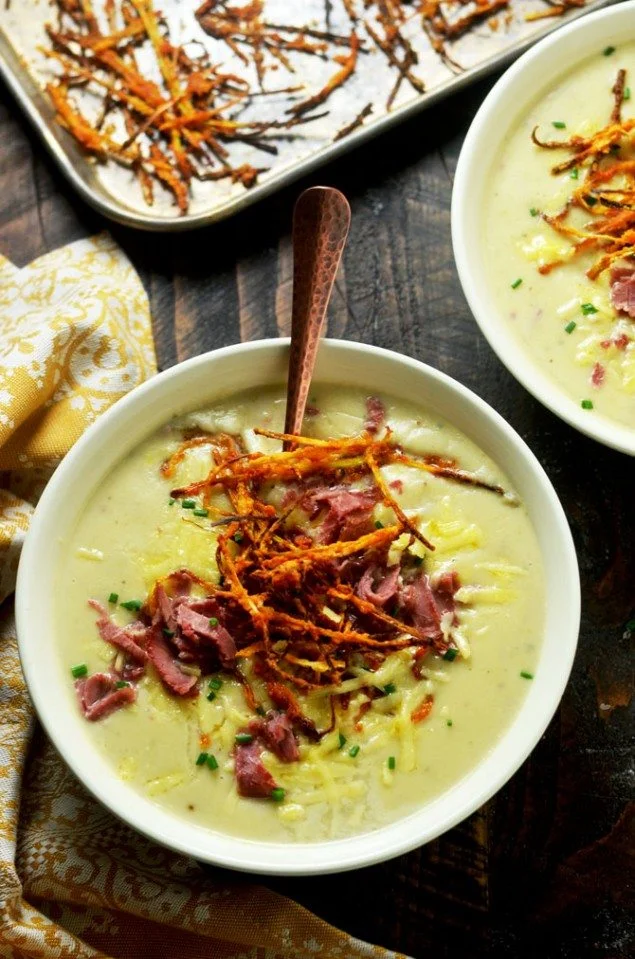 www.hostthetoast.com
Baked Potato Soup with Corned Beef
Made creamy with Irish cheddar and topped with crispy leeks and corned beef, this soup is a hearty delight. See the recipe.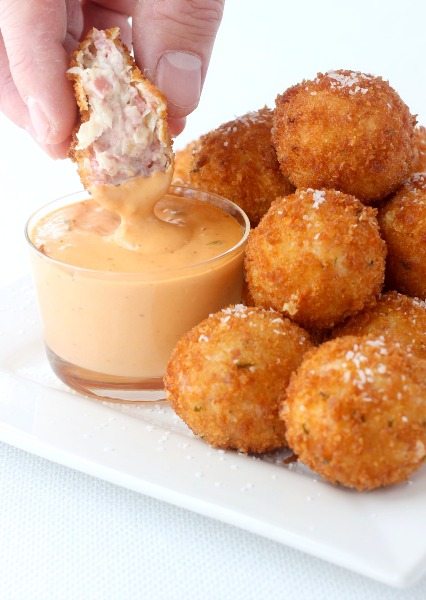 www.mantitlement.com
Corned Beef Fritters
As a fun appetizer, try these frittered rolled up with cheese, sauerkraut, mustard, and of course, corned beef. See the recipe.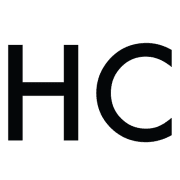 Honest Cooking
The Honest Cooking editorial team handpicks inspiring culinary stories to share with you that we think are beautiful. We strive to create an inspiring place for culinary exploration, salivating recipes, interesting personalities and stories.