A refreshing quinoa salad complete with lime juice, cilantro, and feta cheese. For an added kick of smoky flavor, grill the corn before removing from the cobs and then cut and toss it in with the avocados, tomatoes, and quinoa.
By Chris Scheuer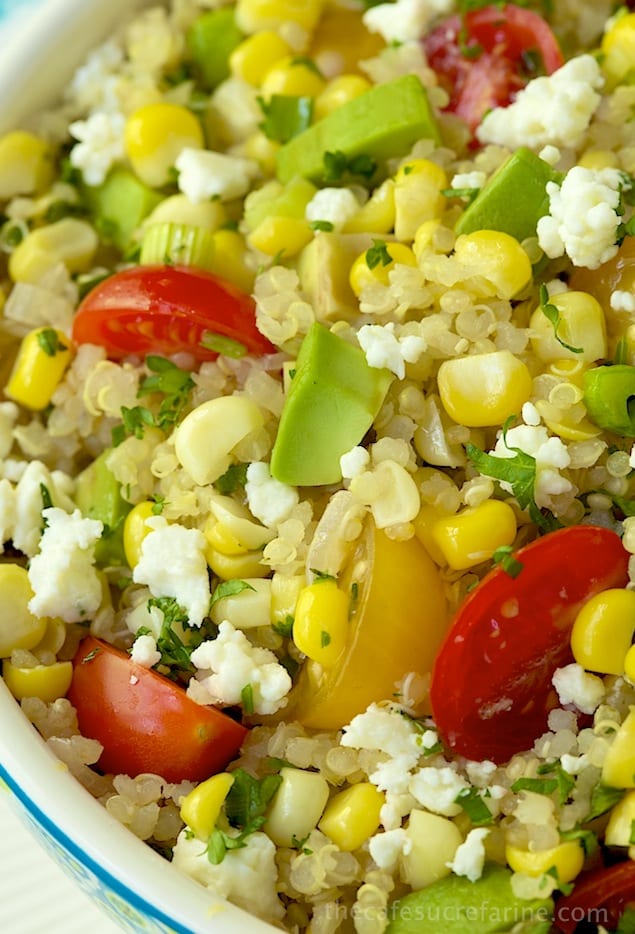 I included shallots, ginger, garlic, green onions, a splash of lime juice, fresh cilantro and basil, avocado, cherry tomatoes and Feta cheese in a addition to the fresh corn kernels I sliced off the cobs.
After throwing it together (once the quinoa is cooked and cooled, it takes only a few minutes), I took a bowl of my newly created salad to my husband (and very honest taste-tester). He's not always an ardent fan of quinoa so I was quite pleased when his eyes lit up with the first taste. "Wow, this is really good!" was his response as he gobbled it up. I felt the same way. The flavors are so fresh and vibrant. I couldn't wait to eat it again for lunch ………. two days in a row!

Corn and Avocado Quinoa Salad
Bursting with delicious, fresh, healthy flavor, you'll think you just stepped into a gourmet Bistro!
Ingredients
1 cup uncooked quinoa
2 tablespoons extra virgin olive oil
1 large shallot
1 tablespoon finely chopped fresh ginger
1 medium clove garlic
6 ears fresh corn, husks and silks removed, kernels cut from cobs
1 medium bunch green onions, thinly sliced
1 tablespoon lime juice
3 tablespoons chopped fresh cilantro
2 tablespoons chopped fresh basil
½-1 teaspoon sea salt, start with ½ teaspoon and add more to taste
freshly ground black pepper, to taste
1 medium avocado, peeled cored and diced into bite-sized pieces
1 cup cherry tomatoes, halved
1 cup crumbled Feta cheese
chopped fresh cilantro and basil for garnish, if desired
Instructions
Prepare quinoa according to directions found here. Set aside while preparing the rest of the salad.
In a large sauté pan, heat olive oil over medium heat. Add shallot and cook, stirring constantly for 2 minutes or until softened and fragrant. Be careful not to burn. Add ginger and garlic and cook for another 30 seconds, continuing to stir.
Add corn and green onions and cook for 2 minutes, stirring frequently. Sprinkle with lime juice fresh herbs, salt and pepper, stir to evenly distribute.
Add prepared quinoa, diced avocado, cherry tomatoes and half of the Feta. Stir gently to distribute all ingredients evenly. Transfer to a serving bowl or individual bowls. Garnish with remaining feta and more fresh herbs, if desired.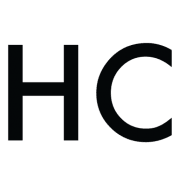 Chris Scheuer
Crescentia "Chris" Scheuer is the creator of The Café Sucré Farine food blog, which has been hugely successful since its inception in March 2011. Her recipes are seen on Foodgawker, TasteSpotting, Gourmet Live, Bon Appétit Bloggers, Foodista and other international food sites. Her inspiration for creating new, innovative cuisine comes from an insatiable curiosity, a love of travel and family connections in the UK. She has taught cooking classes in Raleigh, NC, USA.