Sponsored Post: Who doesn't love free ice cream? Turkey Hill is hitting the road on their Good Mooed tour. Check out their tour dates so you can get a taste of their All Natural Ice Cream.
Want to do more than just eat out of the carton to cool down? Check out these sweet ice cream creations to beat the heat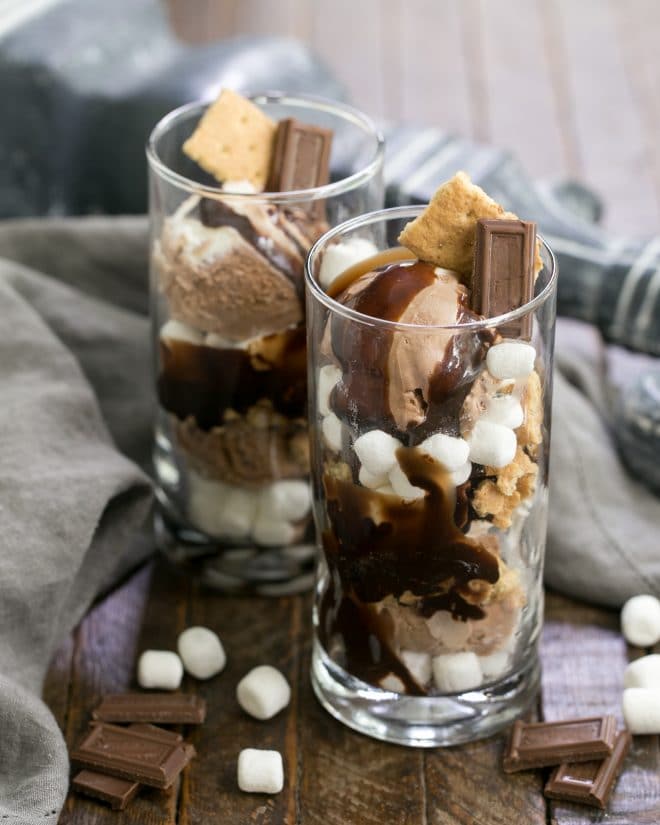 S'Mores Sundae
This S'mores Sundae is an easy, elegant ice cream dessert to cool you from the inside out and involves no baking at all. See the recipe.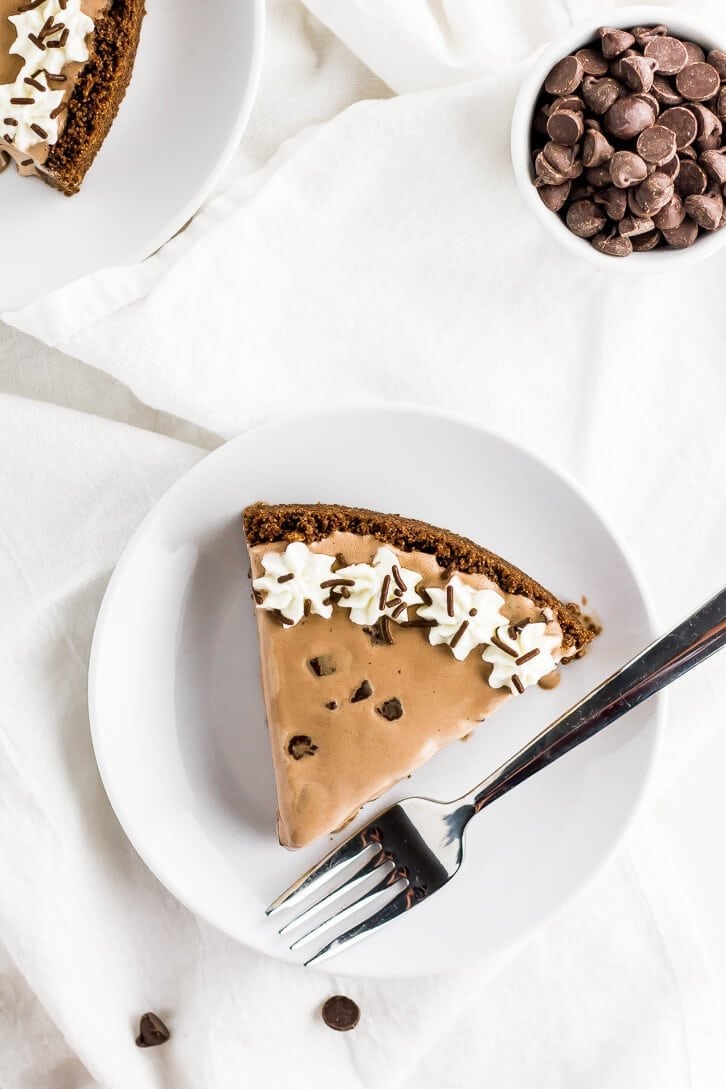 Double Chocolate Chip Ice Cream Pie
This no-bake double chocolate chip ice cream pie has a chocolate graham cracker crust and uses all-natural chocolate chocolate chip ice cream to create an incredibly easy (and delicious) filling. See the recipe.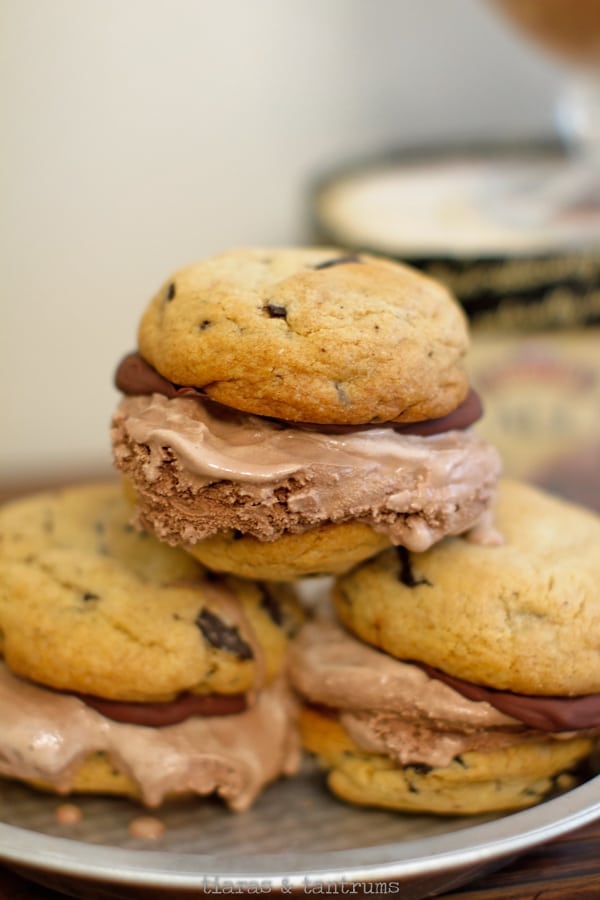 Chocolate Chip Cookie Ice Cream Sandwiches
Homemade chocolate chip cookies, sandwiched with the most delicious All Natural Ice Cream from Turkey Hill. What is better in the summer months than a cookie ice cream sandwich?! See the recipe.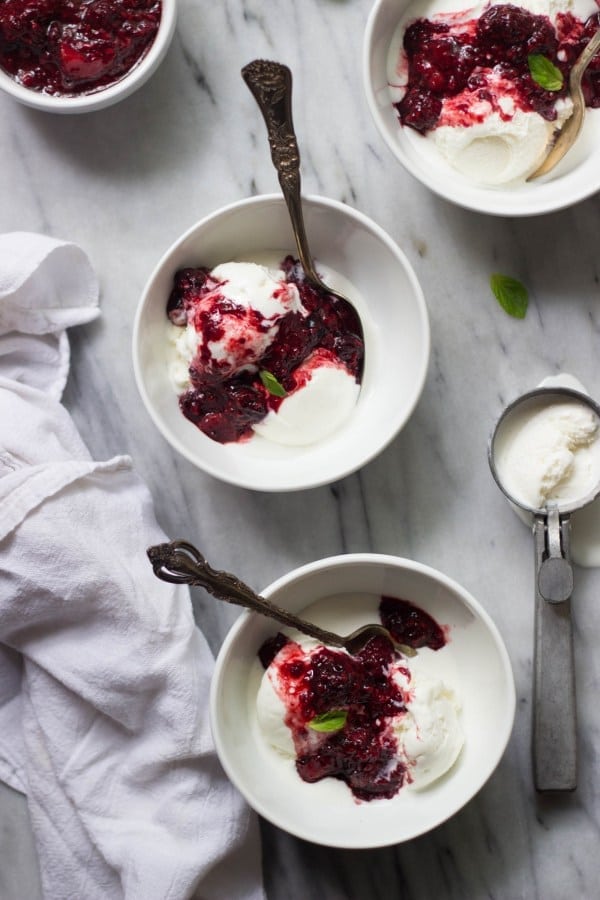 Balsamic and Berry Compote with Vanilla Ice Cream
This balsamic and berry compote is about to take your sweet and simple bowl of vanilla ice cream to a whole new level. See the recipe.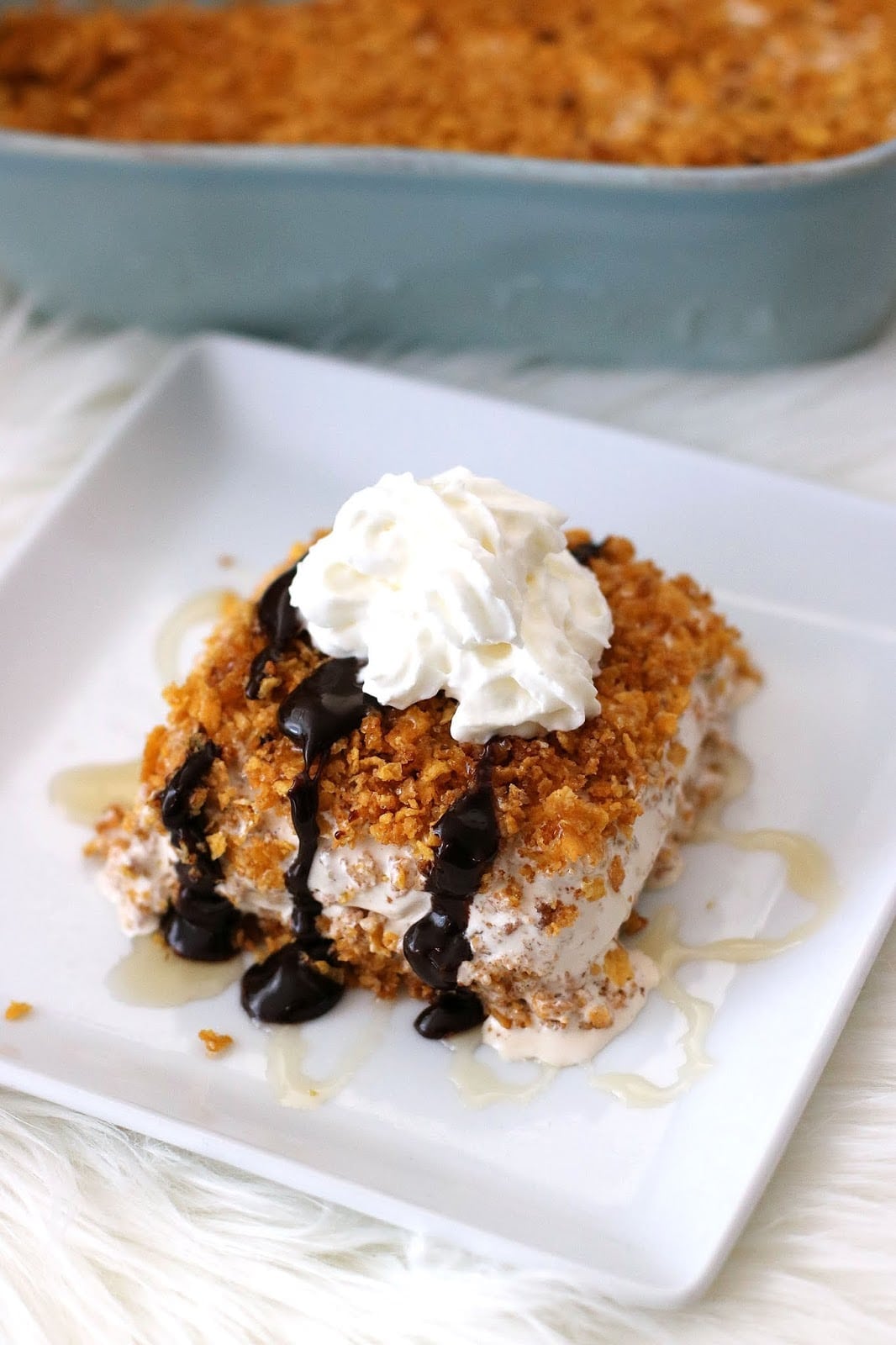 No-Fry Fried Ice Cream
Make a pan of this cool, crunchy no-fry fried ice cream. You're about to fall in love with it, we sure did. See the recipe.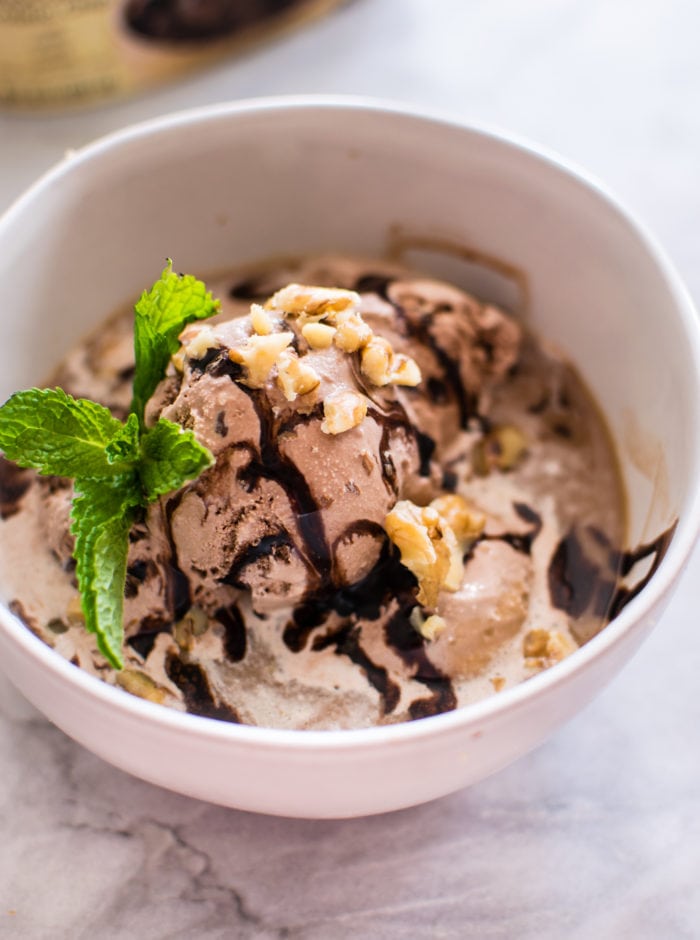 Chocolate Affogato with Walnuts
Chocolate chip ice cream and coffee. What could be better? Dive into this delicious, cool recipe for chocolate ice cream affogato with walnuts. See the recipe.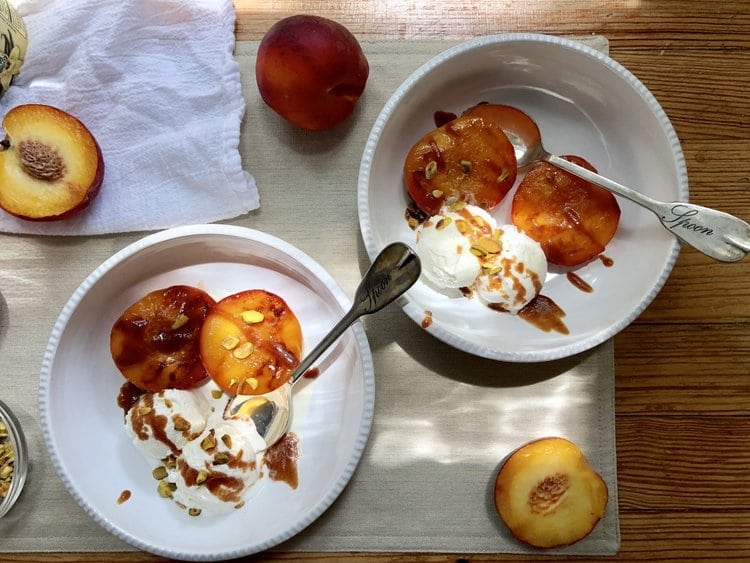 Roasted Peaches and Vanilla Bean Ice Cream Sundae
Roast some sweet peaches in olive oil and serve with natural vanilla bean ice cream, salted caramel sauce and chopped pistachios. YUM. See the recipe.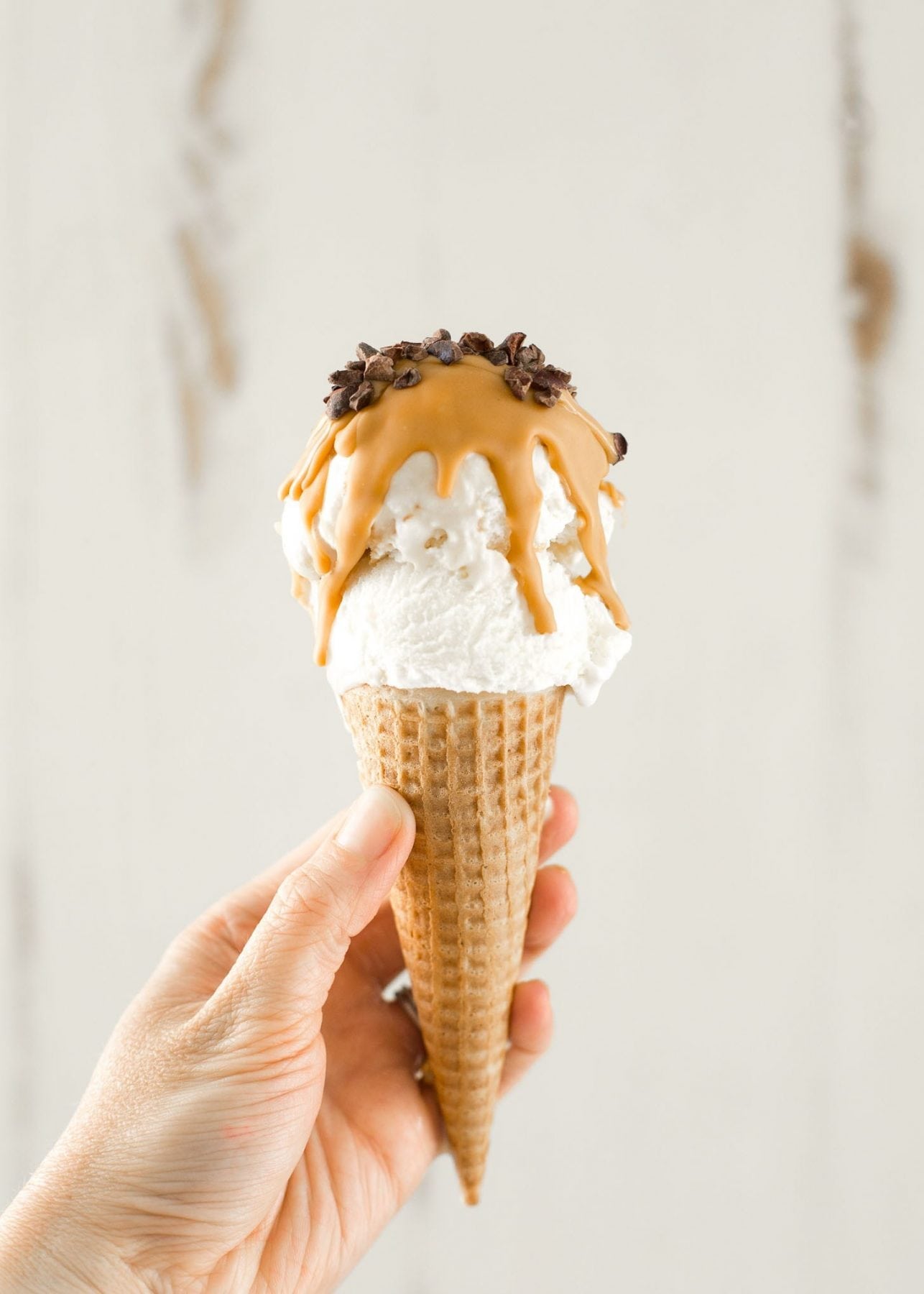 Ice Cream Topping: Butterscotch Hardshell
Take your ice cream to a delicious new level with a homemade butterscotch hardshell sauce. See the recipe.