Natalie McLaury considers herself a bit of a hoarder when it comes to magazines. Never one to pass up a good deal on a subscription, it's to the point where she now finds herself receiving a magazine in the mail several times a week. Most of the time, she rips out pages of recipes but fails to actually create the recipe in her kitchen. Not anymore! Join Natalie as she cooks the magazines.
By Natalie McLaury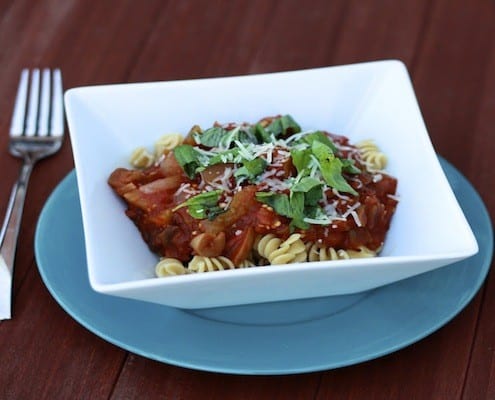 Some weeks ago, I ran a trail half marathon. This was the first race I'd done since the Chicago Marathon in 2010 (not counting my favorite RAGNAR relays). Much as I love to run, I don't race very often. My reluctance to race stems from a few different reasons. I don't like to pay to run when I can do it for free as much as I want (though I do like the "free" tshirt!). I don't like anyone to tell me how fast or how far to run on any given day. It's why I never ran cross country in high school despite being asked to year after year. Honestly though, another reason I don't race is my own dang fear. I'm a bit of an overachiever and races intimidate me because I put so much pressure on myself to perform well….which leads to running not being fun…and my number one reason for running is because I find it fun.
Sometimes you have to challenge yourself, or so I decided, and then signed up for the Quivering Quads Half Marathon. I'd never before run trails and I hadn't run a half marathon in over five years, but suddenly I found myself an hour and a half outside of St. Louis, listening to the runners (all super hardcore looking, might I add!) around me reminiscing about their tumbles in previous years and fording waist-deep streams. Within minutes, I'd completely psyched myself out. I pictured myself with scraped and bloody knees, floating down some river. Thankfully my number one cheerleader (Ryan) was there to pump me up and promise me I wouldn't come in last.
Turns out he was right. I didn't come in last, nor did I fall (my biggest accomplishment of the day)! The 13.1 miles were intensely challenging–rocky terrain and hill after hill after hill, but nothing I couldn't handle. Once I got out there, I took all pressure off of myself and decided to just enjoy the challenge. In the end, I finished 4th in my age group, 14th woman overall, and left the race feeling pretty hardcore (mind you, this was a small race…about 400 people). Sometimes it's good to do things that scare you.
 What does all of that have to do with this pasta dish? This was my carbo-loading the night before. Although pasta has long been touted as a pre-run meal, vegetables aren't always recommended because of their high fiber content. Marathon training taught me my stomach could handle vegetables the night before so I knew I'd be alright. Runner or not, this is a pasta dish worth trying! The sauce can be made in the crockpot; I spent a few minutes chopping ingredients that morning and had dinner pretty much ready hours before we ate….nice for a busy Saturday. Eggplant haters need not worry, I felt like all of the vegetable flavors meshed together well and the eggplant wasn't all that noticeable. I will say that the sauce itself is pretty basic. I recommend adding some Italian seasoning or red pepper flakes to jazz it up a bit
Slow Cooker Penne with Eggplant Tomato Sauce
A meatless pasta sauce (featuring eggplant) made in the slow cooker
Recipe Type:
dinner, main, slow cooker, vegetarian
Ingredients
2 tbsp unsalted butter, cut into small pieces
1 small onion, finely chopped
1 rib celery, finely chopped
1 carrot, finely chopped (I subbed a yellow bell pepper)
1 clove garlic, minced
1 medium eggplant, peeled, cut into ½ inch pieces
10 oz mushrooms, chopped
salt
1 (28 oz) can crushed tomatoes
1 pound whole-wheat penne
¼ cup finely chopped fresh basil leaves
grated Parmesan, for serving
Instructions
Add butter, onion, celery, carrot, and garlic to a slow cooker. Add eggplant, mushrooms, and 1 tsp salt. Stir in tomatoes. Cover and cook on high for 4 hours or low for 6 hours. Stir once or twice while cooking.
Just before serving, bring a large pot of salted water to a boil and cook penne just until tender (about 10 minutes). Drain pasta, toss with sauce, and sprinkle with basil and grated Parmesan before serving.
Notes
from All You Magazine October 2011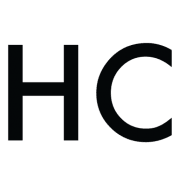 Natalie McLaury
Natalie McLaury is a St Louis based food writer with a passion for real food and experimenting in the kitchen. Her cooking ranges from healthy three course meals to decadent desserts, and she shares many of her food tips and recipes on her successful The Sweets Life blog . As an avid runner and fitness expert, she also gives the occasional tips on how to combine a serious interest in health with a sweet tooth.