Coffee Ice Cream Without a Machine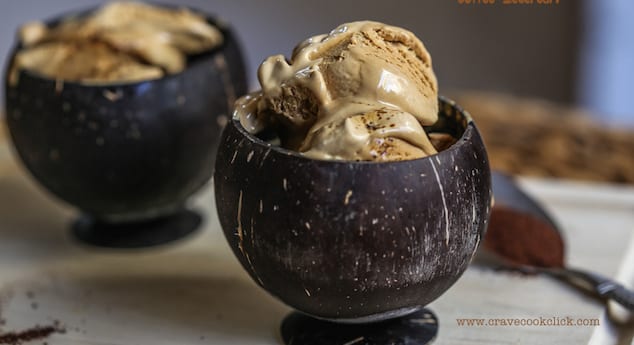 Without needing an ice cream maker, you can create a rich, creamy coffee dessert that takes moments to make. Then all you have to do is freeze and enjoy.
By Anita Mokashi
This is a super simple coffee ice cream. It is a ridiculously easy recipe that does not require an ice cream maker. Whipping cream is combined with sweetened condensed milk and instant coffee and beaten until thick. Frozen until set, this rich, creamy ice cream is not only delicious, but the work of mere minutes – give it a go!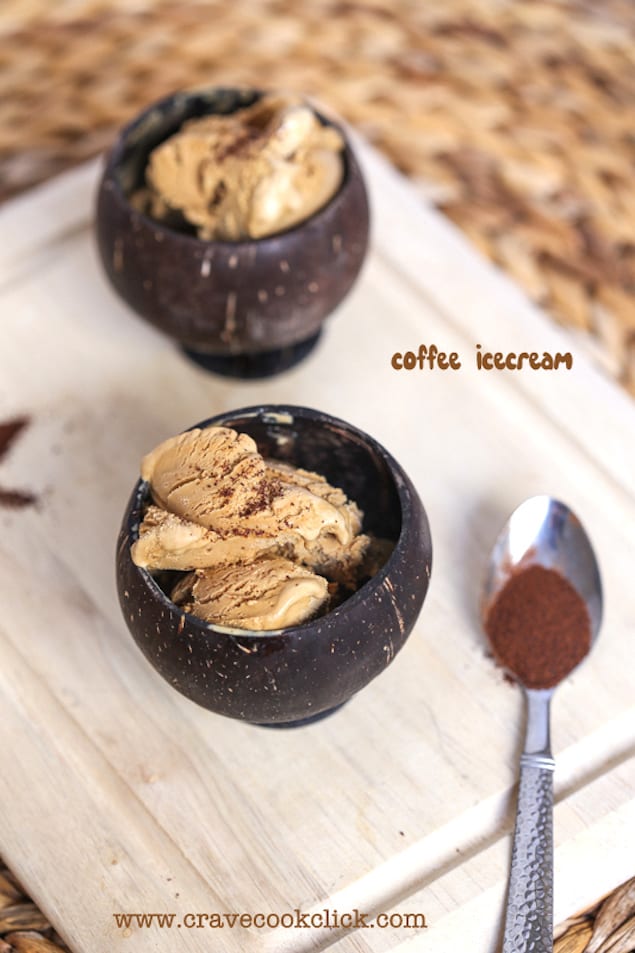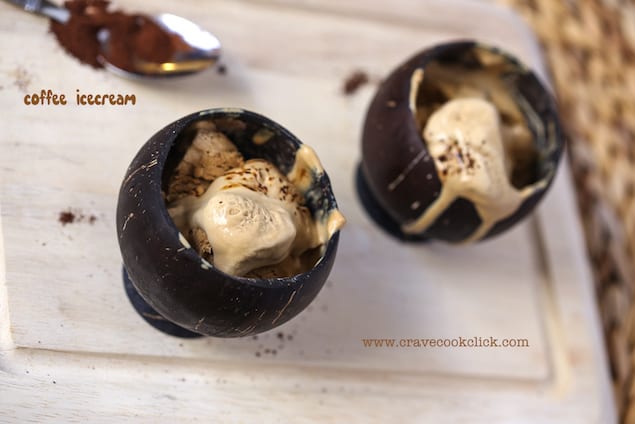 Coffee Ice Cream Without a Machine
Without needing an ice cream maker, you can create a rich, creamy coffee dessert that takes moments to make. Then all you have to do it freeze and enjoy. Adapted from One Pot Chef
Recipe Type:
Dessert, Ice Cream
Serves:
1.5 liters of ice cream
Ingredients
600ml (20 fluid ounces) of Whipping Cream
200g (7 ounces) of Sweetened Condensed Milk (about ½ a can)
2-3 Tablespoons of Instant Coffee Powder
2 Tablespoons of Water
Instructions
In a cup dissolve the coffee powder with water.
Add condensed milk to the coffee. Mix well.
Now add the condensed milk and coffee mixture to the whipping cream
Whisk until it's creamy.
Transfer to an air tight container and freeze for 3-4 hours.
Enjoy it cold.
Anita Mokashi
Anita Mokashi is based in California, but born and brought up in Mumbai, India. Her blog Crave Cook Click is mostly about Indian cooking, but occasionally she shares recipes from other cultures and cuisines too. Anita is also the publisher of a popular photography blog.