This vegan, gluten-free granola is not super sweet but it is nutty and crunchy and totally flavorful.
By Colleen Hill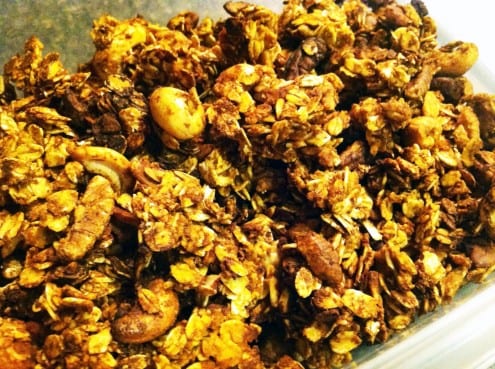 Cocoa Roasted Pumpkin Spice Granola
This vegan, gluten-free granola is not super sweet but it is nutty and crunchy and totally flavorful.
Ingredients
3 cups gluten-free old fashioned rolled oats
½ cup chopped pecans
½ cup chopped cashews
1.5 T cinnamon
1.5 T pumpkin pie spice
healthy pinch of seasalt
2 T unsweetened dutch process dark cocoa powder
splash of vanilla extract
¼ coconut oil (liquified)
⅓ maple syrup (or honey)
⅓ cup organic pumpkin puree
Instructions
Preheat oven to 350 degrees and cover a baking sheet in parchment paper.
Whisk together wet ingredients and combine dry ingredients in separate bowls.
Slowly fold wet ingredients into dry ingredients until well mixed. Taste and add more spices and/or maple syrup if desired.
Spread mixture over parchment-lined baking sheet and bake for 20-25 minutes.
Check the granola periodically to ensure even toasting, and use a spatula to flip if necessary. Remove from item when golden brown.
Store in an airtight container and enjoy!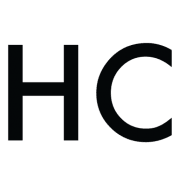 Colleen Hill
Colleen believes that good food doesn't have to be complicated to be delicious. She sees cooking as a labor of love, and whether it's a dinner party for 10 or an intimate meal for 2, there's no place she'd rather be than in the kitchen, with a glass of wine in hand, of course. On her lifestyle blog, Curated Corner, Colleen features her favorite recipes, in which she uses clean, bold flavors to put her own fresh twist on classic recipes. She draws most of her inspiration from seasonal, locally available ingredients, and enjoys scouting out the local Baltimore food scene.