Alisha Randell checks out Picture-Perfect Meals: Little Book of Appetizers.
By Alisha Randell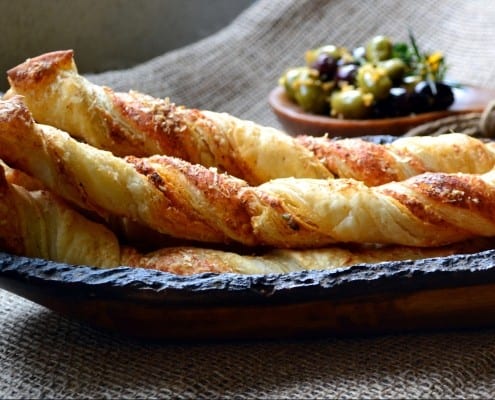 This book is created by Cheryl Beverage Barnes and photographed by her husband Adam Barnes, both of the wonderful site Picture Perfect Meals whose subtitle is "Changing the way you look at food".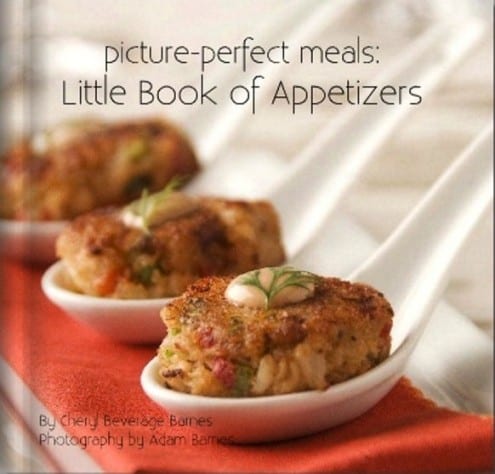 The opening statement on the first page reads "Your go-to collection of irresistible bites and welcoming nibbles featuring both classic and contemporary favorites that are not only easy to prepare, but are made with ingredients free of high fructose corn syrup, artificial sweeteners, added MSG and hydrogenated oils."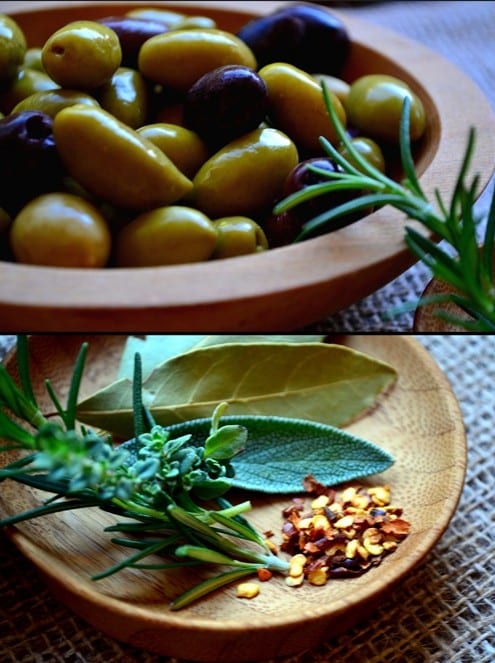 The book is filled with an assortment of delightful recipes and stunning photographs, that will instantly create a desire within you to fill your home with guests and the warming aromas of such appetizers as "Crab Cake Bites with Spicy Rémoulade" featured on their site here.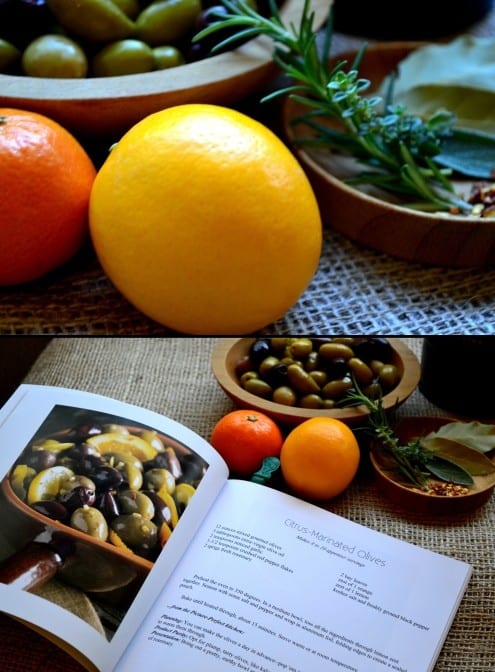 I chose two appetizers based on what I had on hand at the time. I did have to make just a couple of adjustments as I had meyer lemons and clementines, and my puff pastry was whole wheat. I also had a few snips of garden herbs that I wanted to use up, so added them to the cheese straws.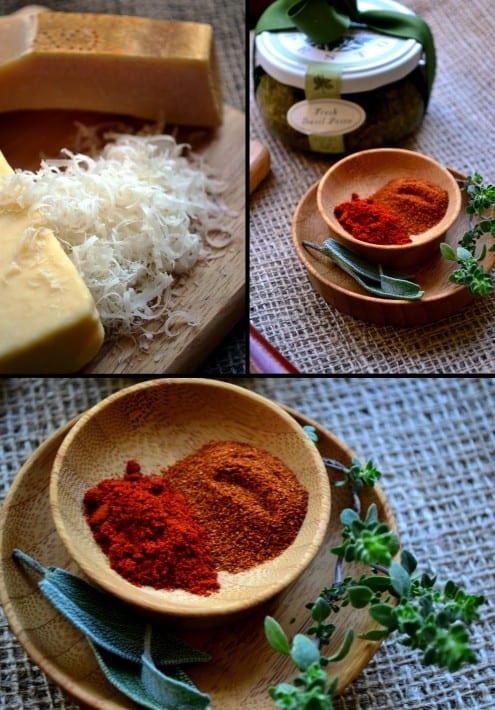 One of my favorite things about the book, aside from it's easy to follow instructions, is that at the end of each recipe we are offered a set of tips that the author provides. The tips come in three categories to
assist your entertaining experience a bit further. The categories are Planning, Product Purity and Presentation.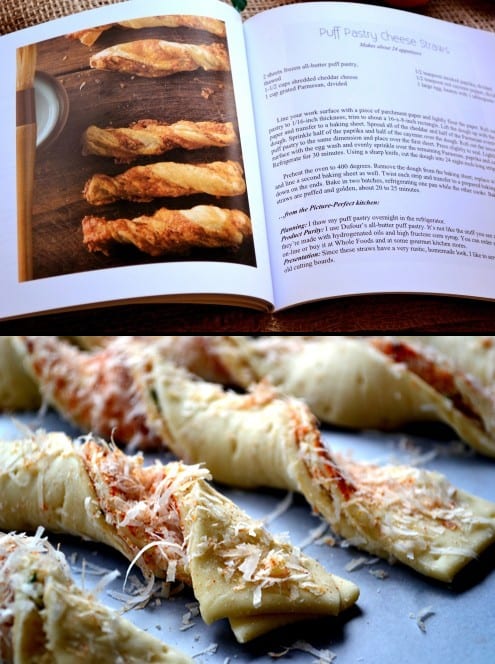 Both of these appetizers were a delight, and will be made again I assure :) The book makes a wonderful kitchen companion and would make an equally wonderful gift for any one at any level of cooking skill.
picture-perfect meals: Little Book of Appetizers can be purchased and previewed here on Picture Perfect Meals .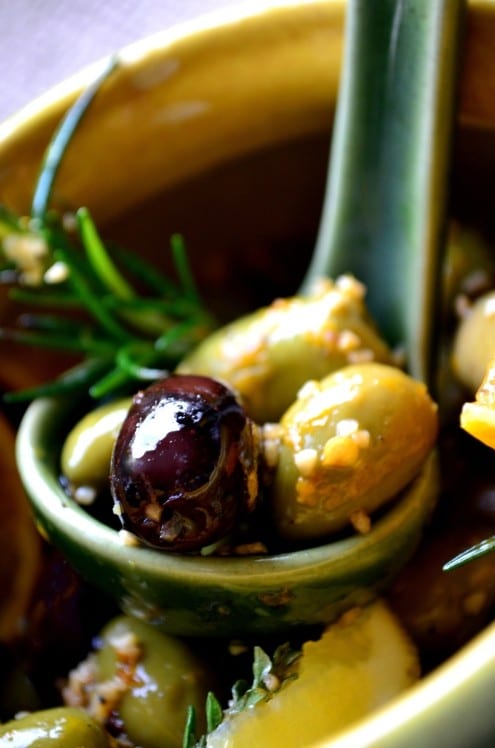 Print
Citrus Marinated Olives and Puff Pastry Cheese Straws-A Book Review
---
Author:

Alisha Randell

Total Time:

1 hour 30 minutes

Yield:

10

-

1

2

1

x
Description
Recipe from picture-perfect meals: Little Book of Appetizers
---
For the Citrus Marinated Olives:

12 ounces

(

340 g

) mixed gourmet olives

3 tablespoons

(

42 g

) extra virgin olive oil

2 teaspoons

(

10

ml) garlic, minced

1 1/2 teaspoons

(

7

ml) red pepper flakes, crushed

2

sprigs fresh rosemary
I added some sage and thyme)

2

bay leaves
Zest of

1

orange
I used

2

clementines)
Zest of

1

lemon
I used

1

meyer lemon)
Salt and fresh ground pepper
For the Puff Pastry Cheese Straws:

2

sheets frozen all butter puff pastry, thawed
I used wheat all butter puff pastry)

1 1/2 cups

(

339 g

) cheddar cheese, shredded
I used Aged English Coastal Cheddar)

1 cup

(

225 g

) Parmesan, grated and divided
I used Parmigiano Reggiano)

1/2 teaspoon

smoked paprika, divided

1/2 teaspoon

(

2

ml) cayenne pepper, divided
I added fresh sage and thyme, finely chopped)

1

large egg, beaten with 1 tablespoon water
---
Instructions
For the Citrus Marinated Olives:
Put olives and other ingredients into a mixing bowl, toss to thoroughly coat. Then place olive mixture onto a large sheet of foil.
Folding the edges over one another to create a pouch. Bake at 350 degrees in a pre-heated oven for about 15 minutes or until heated through.
Serve warm or at room temperature along with some orange and lemon slices.
For the Puff Pastry Cheese Straws:
Line your work surface with parchment paper, lightly floured. Roll out puff pastry sheet to 1/16th inch thickness, trim sheet to about a 16×18 inch rectangle. Transfer the dough along with the
parchment paper to a baking sheet.
Spread all of the cheddar and 1/2 of the Parmesan onto the puff pastry sheet. Sprinkle 1/2 smoked paprika and 1/2 cayenne over the cheese mixture. Note: if adding herbs, use all of the herbs here in the same manner of the spices.
Roll out a second sheet of pastry into the same dimensions as the first. Place the second sheet evenly on top of the first sheet, pressing lightly to seal.
Lightly brush the top pastry sheet with the egg was, then add remaining Parmesan, smoked paprika and cayenne. Refrigerate for 30 minutes.
Using a sharp knife cut the dough into 24 8 inch strips. Remove the dough from the baking sheet and replace the parchment paper with a clean sheet. Twist each strip into a spiral shape like in the photo, and transfer to a prepared baking sheet. Press each spiral down at the tips.
Bake in two batches in a pre-heated oven at 400 degrees F,
for 20-25 minutes or until puffed and golden.
Notes
You can serve these with a dipping sauce or oil, but they are perfectly wonderful on their own :)
As I noted above I did make a couple of adjustments here as well. First I again added some fresh chopped herbs of sage and thyme. Another adjustment was that my puff pastry was whole wheat and a different brand, so my sheets were not the same size or shape. You can adjust this recipe
easily if needed to fit your pastry sheets.
*Notes on prep time, cooking time and servings:
The olives-prep time: 10 min, cook time: 15 min, servings: 8-10 as an appetizer
The cheese straws-prep: time 1 hour, cook time: 20-25 min, servings: 24 cheese straws
Prep Time:

1 hour

Cook Time:

30 mins
*Note: Images by Alisha Randell with exception of the book cover shot and original images shown in the book.

Alisha Randell
Alisha Randell is a former Executive Chef turned Private Chef and Culinary Instructor. She is the Co-Creator/Author of The Ardent Epicure blog "An Ode to the Pleasures of Food". Growing up with a dad as a culinary guide, whom was as well an executive chef, food and seeing food as an art form has been a lifelong passion and exploration.