A delicious gluten free pumpkin pie oatmeal parfait from Amie Valpone's new e-cookbook, The Healthy Apple Holiday Cookbook.
By Amie Valpone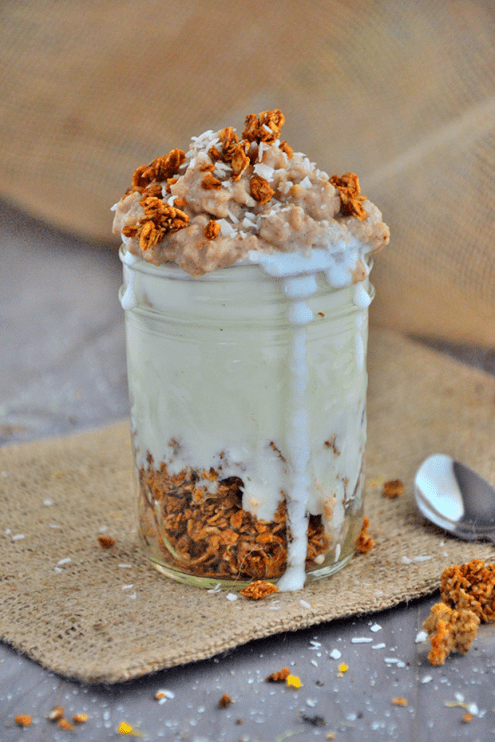 Honest Cooking contributor Amie Valpone has a new e-cookbook out. The Healthy Apple Holiday Cookbook serves up 80 delicious gluten-free, soy-free and dairy-free holiday recipes. In addition to this delicious gluten free cinnamon pumpkin pie oatmeal parfait, these are a few more examples of recipes you can find in this inspiring Holiday e-cookbook:
Easy Appetizers – Gluten-Free Stuffed Mushrooms & Hummus Filled Endive Spears
Savory Sides – Gluten-Free Pine Nut Stuffing & Dairy-Free Cheesy Twice Baked Potatoes
Main Dishes – Lemon Parsley Quinoa & Kid's Favorite Mexican Macaroni and Corn
Delicious Desserts – Coconut Layer Cake & Flourless Chocolate Whoopie Pie
Drinks – Eggnog and Maple Cashew Smoothie
Plus, Leftovers & Breakfast Recipes
Buy the e-cookbook here: http://thehealthyapple.com/e-books/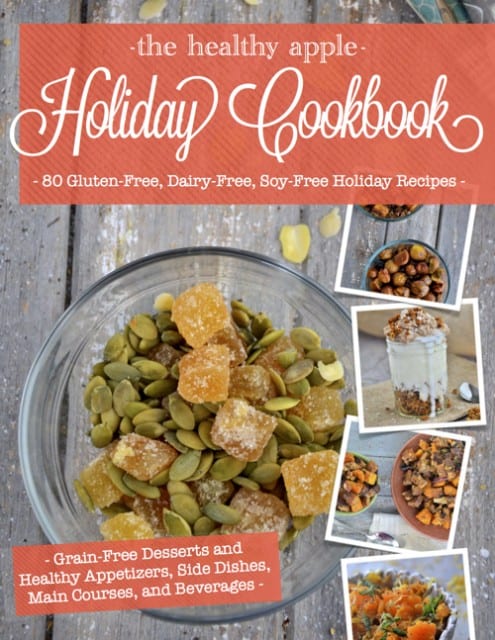 Cinnamon Pumpkin Pie Oatmeal Parfait
A delicious Gluten-Free and Dairy-Free breakfast alternative.
Ingredients
¾ cup almond milk
1 cup gluten-free oats
⅛ tsp. almond extract
½ cup dairy-free coconut yogurt
2 tbsp. gluten-free granola
¼ tsp. ground cinnamon
¼ tsp. pumpkin pie spice
1 tsp. coconut flakes
Instructions
In a small saucepan, add ¾ cup almond milk and oats.
Cook over medium heat until the mixture is thick, approximately 3 minutes.
Remove from heat; add almond extract and pumpkin pie spice, and mix well to combine. Set aside.
In a parfait glass or tall jar, layer cooked oats, yogurt and granola. Top with cinnamon and coconut flakes. Serve chilled.