These truffles are deliciously winter-flavored with cinnamon and orange.
By Tamara Novacoviç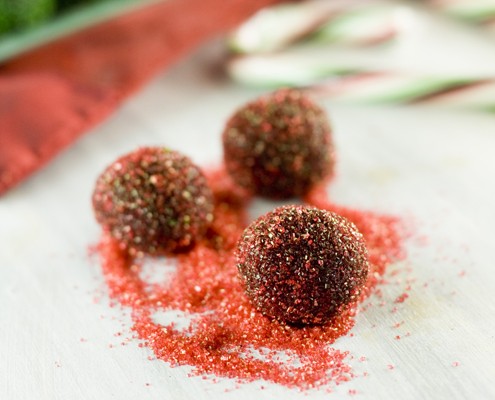 Christmas mood sets in. Christmas is getting closer. I surround myself with lots of lovely sweets. Home made, of course.
Here in Europe, our festive days begin with the first days of December. I start planning which cakes and cookies I will bake and gifts I'll give to the ones I love. I always have on my mind that a big price doesn't make the gift right. The ones you give from your heart count and edible gifts are always on my to-do list for Christmas days. They show that you put some effort, time and consideration into presents.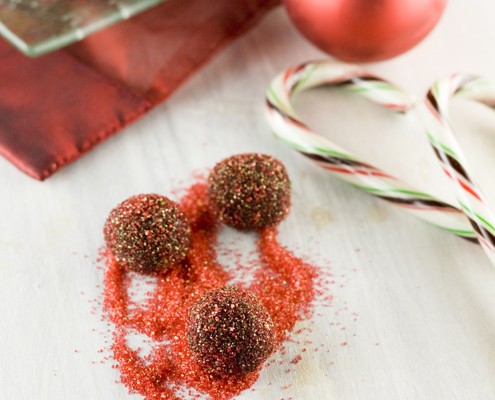 I am continuing with Christmas (how many times did I write Christmas in this post) recipes. This time I prepared another simple and easy edible gift for you – truffles again, but winter-flavored: cinnamon and orange. They are truly lovely. Such a simple little bite. Its flavor depends completely on the chocolate, so you want to use good-quality one. I always use chocolate with at least 60-70 % of cocoa.
Christmas truffles: chocolate truffles with orange and cinnamon
Ingredients
8.8 oz (250 g) dark chocolate
½ cup heavy cream
½ tsp cinnamon
finely grated zest of 1 orange
2 tsp butter
decorative sprinkles
Instructions
Heat heavy cream almost to a boil (but don't let it boil) and remove from heat. Add chocolate and butter, combine well. Add cinnamon and orange zest and let cool to room temperature. Pun in the fridge for at least 2 hours. Then take some amount of it with a teaspoon and roll into balls with your palms. Roll balls into decorative sprinkles.
Keep in cool place.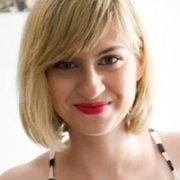 Tamara Novakoviç
Tamara Novakovic is a passionate self-taught cook, food blogger, freelance food writer and photographer behind bite-my-cake.blogspot.com. Her life journey has led her through Faculty of Humanities in Zagreb, Croatia to discovering passion for making cakes. She is currently a weekly food columnist for Croatian newspaper V magazine and food magazine Repete.