Always a great idea for gatherings and parties, as well as delicious breakfast, chocolate muffins are a classic must-have.
By Tamara Novakoviç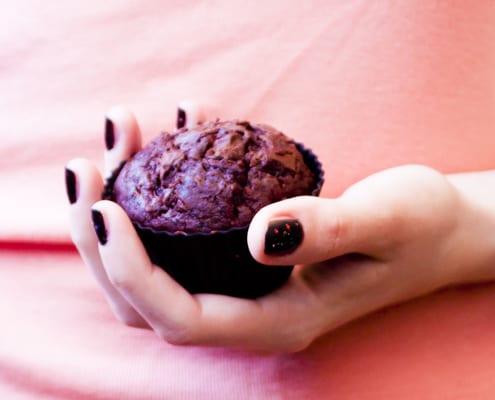 Chocolate muffins
Delicious and moist muffins with deep chocolate flavor!
Ingredients
1.4 oz (40 g) cocoa powder
7.4 oz (210 g) all-purpose flour
7 pz (200 g) brown sugar
1 tsp baking powder
1 tsp baking soda
½ tsp salt
1 cup (240 ml) milk
2 tsp vinegar
2 eggs
½ cup (120 ml) vegetable oil
3.5 oz (100 g) chocolate or chocolate chips
Instructions
Combine milk with vinegar and let sit for a few minutes. You will get buttermilk.
If you're not using chocolate chips, chop your chocolate.
Sift together flour, baking powder and soda, salt, cocoa and sugar.
Whisk together eggs with oil and buttermilk and combine with dry ingredients. In the end, add chopped chocolate or chocolate chips.
Preheat oven to 392 F (200 C). Line muffin tins with paper and fill them (but not to the top).
Bake for around 20 minutes.