A soft carrot cake is filled with nuts, made with whole wheat flour, and topped with a rich chocolate ganache for a new, sophisticated take on a classic.
By Samina Patel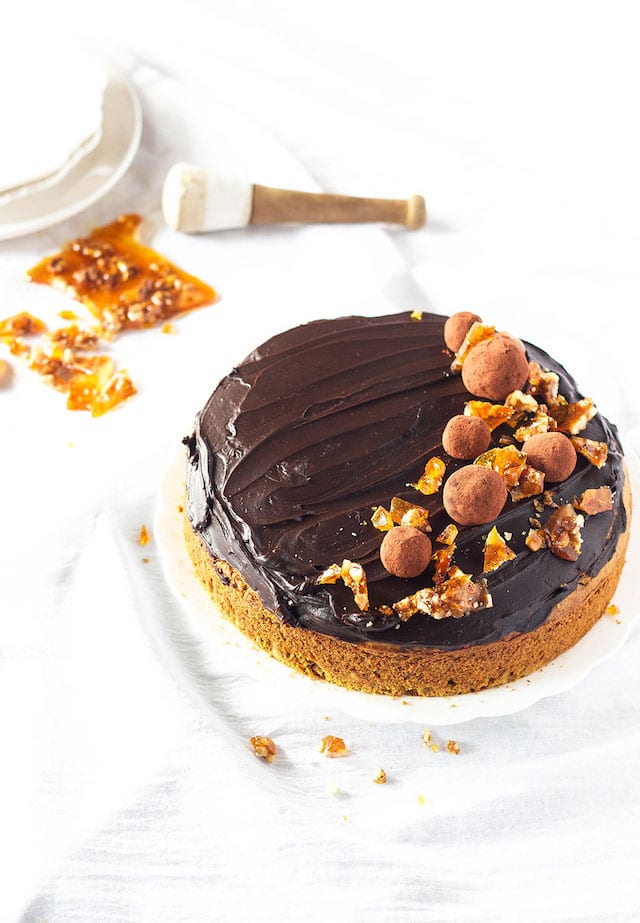 The temperatures have begun to fall now and it is starting to get a little chilly. It is the perfect weather to enjoy several mugs of coffee cuddled with a cozy throw blanket by the window enjoying a good book. It is also the perfect weather for a big slice of this chocolate carrot cake.
Unlike the usual sponge cakes that you make by creaming butter and sugar, this is made using oil. Whilst you could go for any unflavored oil, I like to almost always use pure coconut oil.
When your making your chocolate carrot cake, it is super important to pay attention to the texture of your batter. Whole wheat flour naturally tends to absorb more liquid and therefore, you are required to add some milk to loosen up the batter. A thick batter will give a dense, heavy cake that does not taste good at all. On the other hand, a looser batter that is easy to mix and resembles pancake batter will help you get a light and fluffy chocolate carrot cake.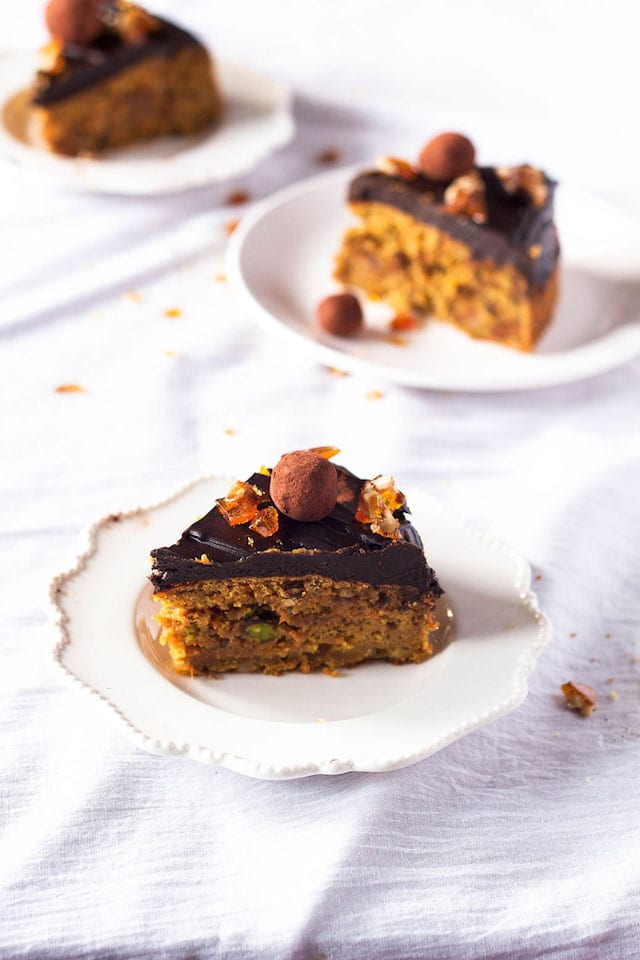 See Also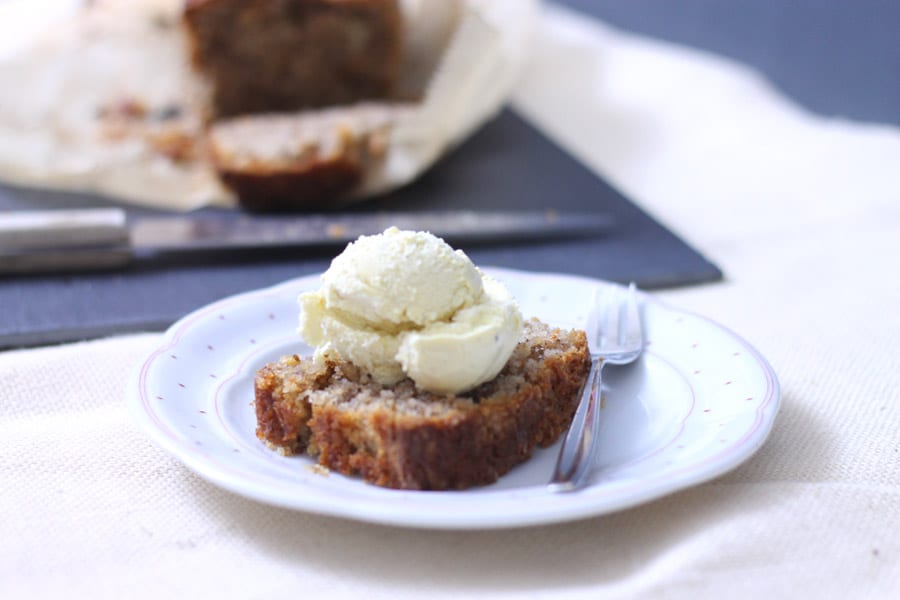 We've all eaten carrot cakes with cream cheese icing before. I thought it would be a pleasant change to ice this cake with chocolate ganache instead. It is much lighter and instantly reduces the need to include any added sugar. Use a higher cocoa component, like 70% or 80% cocoa to add a bitter element to your cake. This will help balance the sweetness from the cake and ensure that your chocolate carrot cake is not cloyingly sweet.
I've made a single layer cake because I felt it would go perfectly with coffee as a coffee cake. However, there is no rule set in stone that you have to do exactly that. You can double or triple this recipe and make your own layer cake. You could either naked frost the cake or cover it completely in ganache. Do you see how versatile this chocolate carrot cake really is?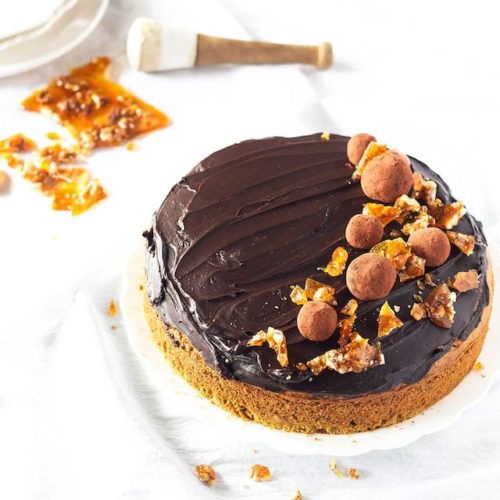 Chocolate Ganache Carrot Cake
Samina Patel
A soft carrot cake is filled with nuts, made with whole wheat flour, and topped with a rich chocolate ganache for a new, sophisticated take on a classic.
Course
Baking, Cake, Dessert
Servings
8
to 10 servings
Ingredients
200

grams

7 ounces whole wheat flour, sifted.

1

teaspoon

baking soda

1

and ½ teaspoon baking powder

½

teaspoon

salt

½

teaspoon

ginger powder

½

teaspoon

cinnamon powder

¼

teaspoon

nutmeg powder

75

grams

2.6 ounces mixed nuts, coarsely ground (almonds, cashews, pistachio, walnuts)

150

grams

5.3 ounces brown sugar

3

eggs

100

mls coconut oil

250

grams

grated carrots.

150

mls

5 fluid ounces milk
For the Chocolate Ganache Frosting:
200

grams

7 ounces chocolate

100

mls

3.4 fluid ounces cream

½

teaspoon

sea salt
Instructions
Preheat oven to 170 degrees Celsius. (340F)

Line a 21 cm (8 inch) cake tin with parchment.

In a clean bowl, mix all dry ingredients.

In another bowl, mix sugar and eggs till combined well. Add the oil and carrots and mix well.

Dump the dry ingredients into the wet ones and mix well till combined.

Pour into prepared cake tin and bake for 30 – 40 minutes or until a skewer inserted in the center of the cake comes out clean.

Let it cool for 15 – 20 minutes. Transfer to a wire rack and let it cool completely.
For the ganache frosting:
Finely chop dark chocolate

Heat cream on medium in a saucepan. When it is slightly warmed and bubbles start to appear along the sides of the saucepan, pour it into the chocolate.

Let it sit for 1 minute; then stir.

Add sea salt and stir again.

It will thicken as it cools.
Assembly:
Take the carrot cake on the serving plate.

Use a spatula to spread the thickened ganache over the cake.

Sprinkle with walnut praline and place chocolate truffles (optional)

Serve.
Samina Patel
Just a simple girl with a fancy camera and a well greased cake tin.