The Best Honey and Sesame Chicken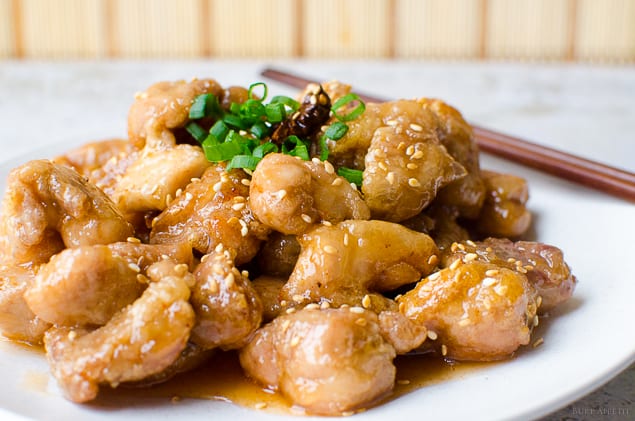 If you have been ordering out Honey and Sesame Chicken from restaurants, then it's time to stop! I dare you to try this recipe because once you've made this at home, you won't want to dine out. 
By Josephine Chan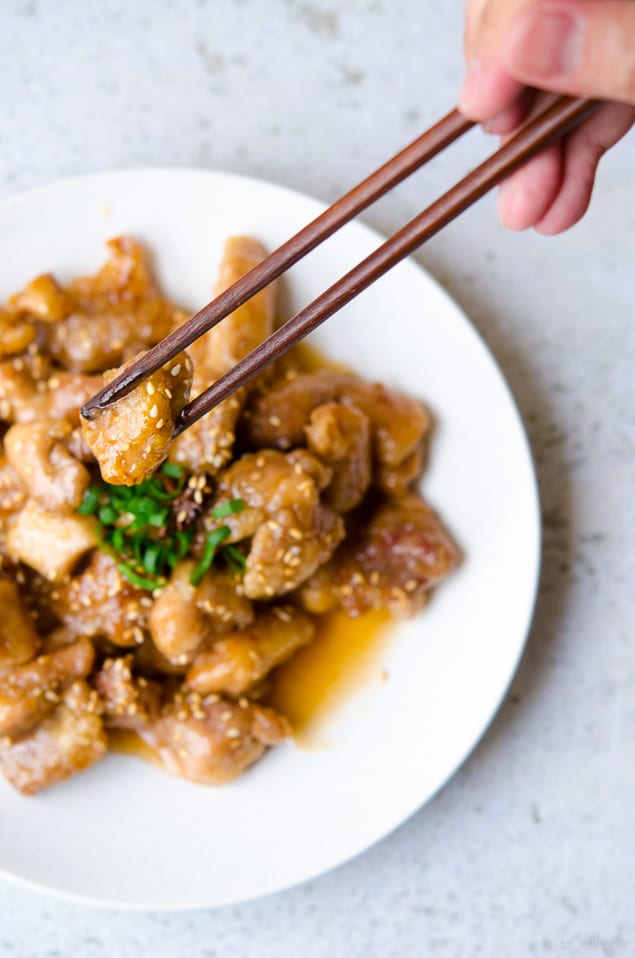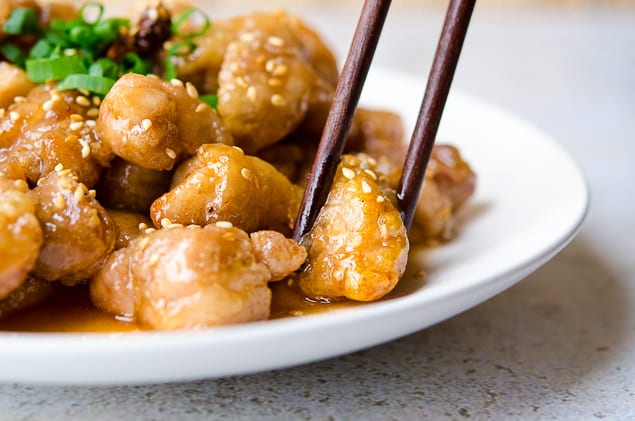 As a food crazy person, I'm always on the hunt for easy, simple and delicious (must!) dishes to try for weeknight dinners.  That means googling the web and eyeballing recipe books.  It's really timely because my current obsession is on finding the best recipes on Chinese takeouts and replicate them at home.
What's the lucky first?  Honey & Sesame Chicken has got to be the lucky first – who can resist those sticky sweet bites – makes it even more tempting to sink our teeths into, right?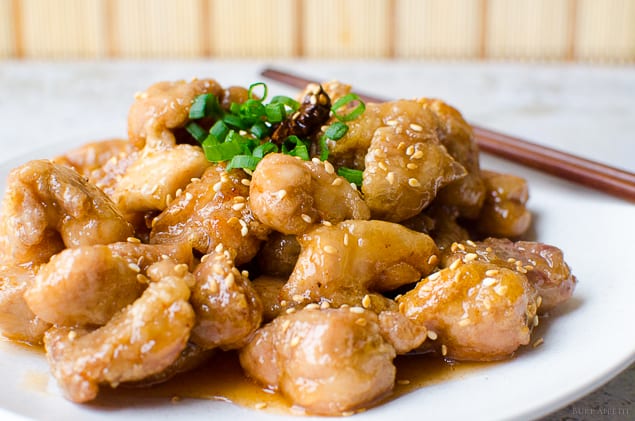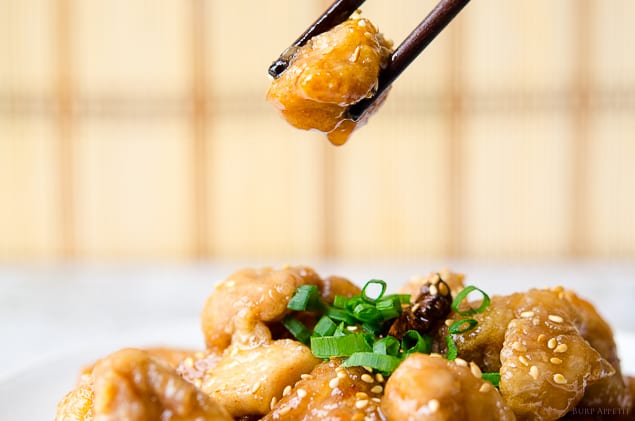 To be honest, I wouldn't dare say that Honey & Sesame Chicken is actually Chinese, it's probably more of a Chinese-American type dish and extremely popular.  So popular that when you google for Honey & Sesame Chicken, be prepared to scroll down pages and pages of recipes.  Whatever it is, it is an extremely delicious dish!
Unfortunately, not many Chinese restaurants here know how to make a perfect Honey & Sesame Chicken.  They either have (1) way too much batter enclosing a tiny puny piece of chicken, (2) soggy or (3) just plain sweet.  In my opinion, the best Honey & Sesame Chicken should be (1) light, (2) crispy with (3) fragrantful sweet sticky sauce.  The secret comes from these 2 ingredients – maltose and star anise.  This recipe delivers all of that, so tick! tick! and tick!
Try it! You most definitely will not regret because it IS the best ever Honey & Sesame Chicken, period.
Recipe is adapted from Amy Wong's Mum's Delicacies

The Best Honey & Sesame Chicken
Forget about chinese takeouts because this is literally the best Honey & Sesame Chicken, period.
Recipe Type:
Main Courses
Ingredients
400 g chicken thigh fillets, cut into 1-1.5 inch cubes
2 tbsp toasted sesame seeds
1 tsp finely chopped spring onion
1 cup tapioca starch
Marinade for chicken
½ tbsp Shoaxing wine
½ tsp sugar
¼ tsp salt
⅛ tsp cinnamon powder
2 tsp light soy sauce
Honey sauce
2 star anise
2 tbsp maltose
3 tbsp honey
1 tbsp plum sauce
1 tbsp chilli sauce
50 ml water
Instructions
Mix all marinade ingredients in a bowl. Coat the marinade ingredients with cut chicken. Set aside for 1 hour.
About 15 minutes before cooking, remove chicken from the fridge to bring to room temperature. Heat wok with sufficient oil to deep-fry. Coat chicken pieces with tapioca starch and deep-fry till crispy, golden brown and cooked through. Remove, drain and set aside.
Mix the sauce ingredients in a separate bowl, except star anise. Heat 1 tbsp oil in a wok and saute star anise until fragrant. Pour in the sauce and bring to boil. Add fried chicken pieces and stir fry until the gravy is absorbed. To serve, sprinkle with sesame seeds and finely chopped spring onion. Oh, and don't forget to accompany with ye ol' faithful steamed rice.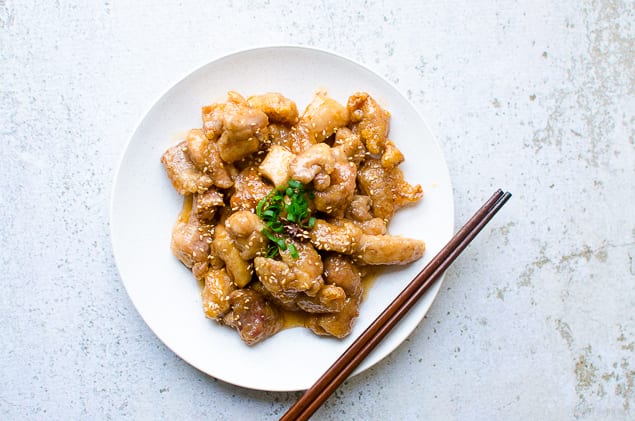 Josephine Chan
Josephine is a Melbourne-based food blogger with a passion for food and photography. She loves to cook recipes that remind her of her childhood and ignite the classic flavours she has loved from her home in Malaysia. Follow her journey through her blog, Burp! Appetit where she explores and experiment with home-style cooking from Malaysia, Asia and rest of the world.