You'll never guess this cake is made with 100% whole wheat, honey, buttermilk and 2 whole cups of zucchini.
By Kimberly Killebrew
As you hand your child something healthy to eat, they ask "What is thiiiiiis??"  "Honey, it's good, it's really, really yummy," you say as reassuringly as you can. Your child takes a long, scrutinizing look at it, makes a face and holds it out to you with an emphatic, "I don't want it!" Does this conversation sound at all familiar?
None of us want to lie to our children ("No, that's not zucchini, it's…it's…"). So we try to cleverly camouflage healthy foods by slipping them into smoothies, grinding them up in meats, stuffing them between the fork tines (well, maybe not the last one), hoping they won't even notice in the first place. Sweet deception.
Let me ask you something. If you showed this cake to your kids, would they turn it down? I didn't think so. Now, come closer so I can whisper something in your ear…..this cake is the ULTIMATE DECEPTION! Would you believe me if I told you it was 100% whole wheat, made with honey and buttermilk, and had 2 whole cups of zucchini in it? Well, it's true! I created this on a whim after my kids were in bed, envisioning a healthily deceptive treat I could offer them the next day. In examining this rich and decadent cake, I immediately decided to call it Chocolate Deception Cake.
See Also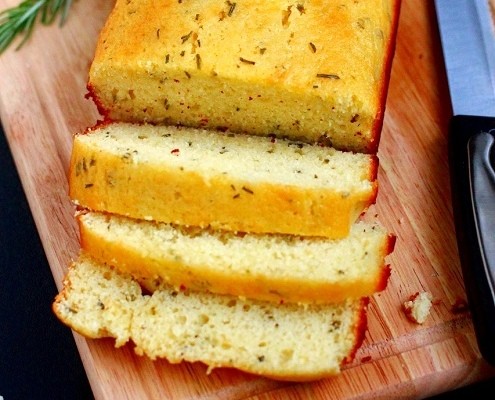 So whether you're trying to feed your kids healthier treats or eat healthier yourself, this chocolate cake is for you! A rich, moist, finger-licking dark chocolate decadent cake oozing with a drippy chocolate honey glaze.
Dig in…without all the guilt!
Print
Chocolate Deception Cake
This deceptively decadent cake is made with 100% whole wheat, honey, buttermilk, and 2 whole cups of zucchini. Dig in…without all the guilt! Ingredients
Author:

Kimberly Killebrew

Prep Time:

10 mins

Cook Time:

1 hour

Total Time:

1 hour 10 minutes

Yield:

8

1

x
For the Loaf:
2 cup

grated zucchini or yellow squash (leave the peel on and use the small holes of the grater. Thoroughly squeeze the liquid out with your hands, you will be left with about

1

tightly packed cup). Note: I used yellow squash in the loaf featured in the pictures. Your kids won't be able to detect a single trace of it!

2 cups

whole wheat flour

1 teaspoon

baking powder

1 teaspoon

baking soda

1/2 teaspoon

salt

1/4 cup

honey

3/4 cup

brown sugar (

1 cup

if you prefer a sweeter cake)

2

large eggs

1/2 cup

canola oil

1/2 cup

cocoa powder

1 teaspoon

pure vanilla extract

1 cup

buttermilk

1/2 cup

semi-sweet chocolate chips
For the Chocolate Honey Glaze:
1/4 cup

honey

2 tablespoons

water

3 oz

. unsweetened baking chocolate, chopped

1/4 cup

plus 1 tablespoon confectioner's suga
Instructions
Preheat the oven to 350 degrees F. Grease a 9 x 5-inch loaf pan.
Using your hands, squeeze as much liquid out of the squash as you can. This will leave you with about 1 cup of densely packed zucchini. Set aside.
In a medium bowl, sift the flour, baking powder, baking soda, and salt; set aside.
In a large bowl, add the sugar and eggs and beat until smooth, about 1 minute. Add the oil, vanilla extract, and cocoa powder and beat until combined. Add the buttermilk and beat for another 30 seconds.
Using a rubber spatula, gently stir in the squash until the strands are separated and combined with the batter. Gradually add the flour mixture to the batter and gently fold it in, just until combined. Be careful not to stir too much. Gently fold in the chocolate chips.
Pour the batter into the prepared pan and bake 45-55 minutes, or until a toothpick inserted in the center of the loaf comes out clean. Remove the pan from the oven and set it on a wire rack. Let the loaf cool in the pan for 5 minutes before removing from the pan and setting it on the wire rack to cool completely.
To make the chocolate honey glaze:
Bring the honey and sugar to a gentle boil in a small saucepan. Turn off the heat and add the chocolate and let it sit until melted. Stir the mixture until combined. Add the sugar and stir until thoroughly combined and smooth. Once the loaf is fully cooled, poke some small holes across the top to allow the glaze to seep in, and pour the glaze over the entire top of the loaf, allowing it to run down the sides. Let the loaf stand for at least 20 minutes before serving. Note: The glaze will remain soft. Store in a cake saver.
Kimberly Killebrew
Raised in Western Europe, widely traveled, and currently residing near Seattle with her husband and children, Kimberly loves preparing and experimenting with a large range of flavors and cuisines. This is reflected in her food blog, The Daring Gourmet, where she invites all to "tour the world through your taste buds." Passionate cook, recipe developer and photo enthusiast, her culinary repertoire includes everything from gourmet to simple comfort food, and, as she puts it, "simply downright good eats."