Chocolate Chip Cookie Ice Cream Sandwiches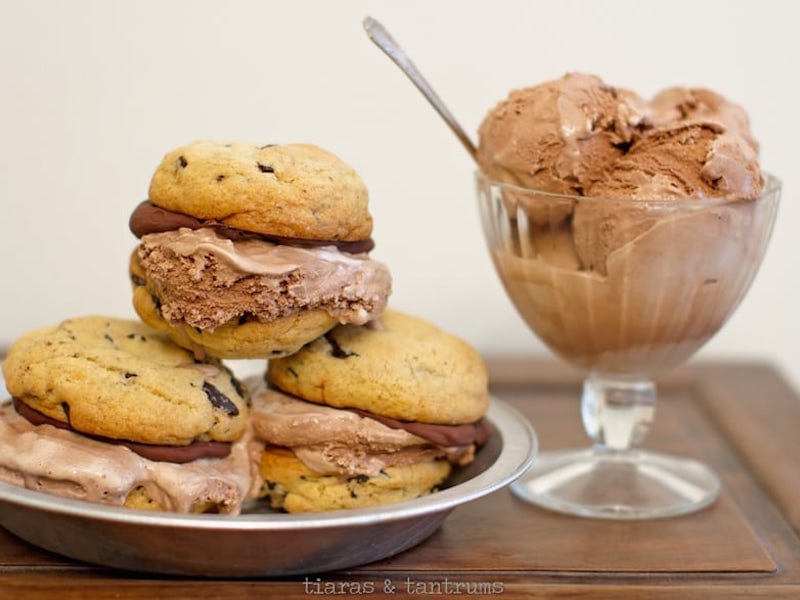 Sponsored Post: Who doesn't love free ice cream? Turkey Hill is hitting the road on their Good Mooed tour. Check out their tour dates so you can get a taste of their All Natural Ice Cream.
Homemade chocolate chip cookies, sandwiched with the most delicious All Natural Ice Cream from Turkey Hill. What is better in the summer months than a cookie ice cream sandwich? Nothing my kiddos say!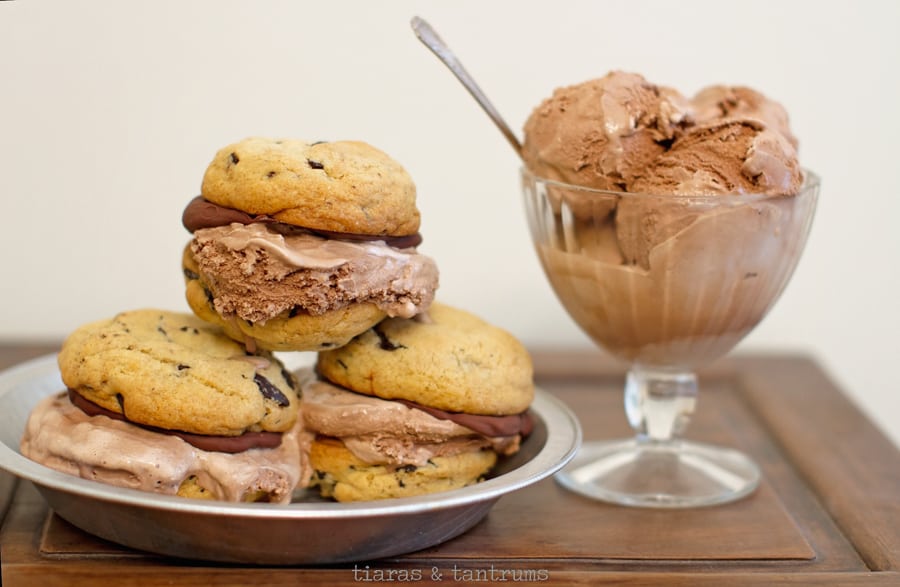 It is officially summer here and I have declared that ice cream for breakfast is acceptable! As long as we have chocolate chip cookies, melted chocolate chips, melted peanut butter chips and the most amazing All Natural Ice Cream that is made with the simplest of ingredients. Really, Turkey Hill All Natural Ice Cream has ONLY FOUR ingredients — check this out — milk, cream, sugar, and natural flavors — that is it! Turkey Hill started over 80 years ago and they are still making their All Natural Ice Cream today!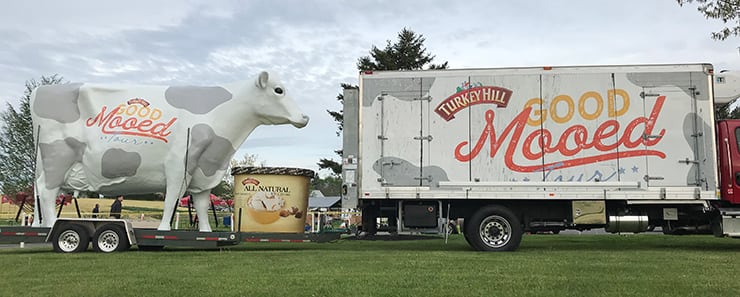 My kiddos love when I let them have ice cream for breakfast. I don't allow it that often, but I do let them have ice cream a few times during the summer months. Turkey Hill's All Natural Ice Cream makes it easier for me to say YES to ice cream for breakfast because the All Natural Ice Cream buckets do not have any artificial colors, nor artificial flavoring, and no stabilizers. There are a variety of flavors to select from like, Vanilla Bean and Belgian Style Chocolate, Blueberry, Mango, and Blackberry Swirl. But, my kiddos love the Belgian Style Chocolate the best, so that is what we stick with!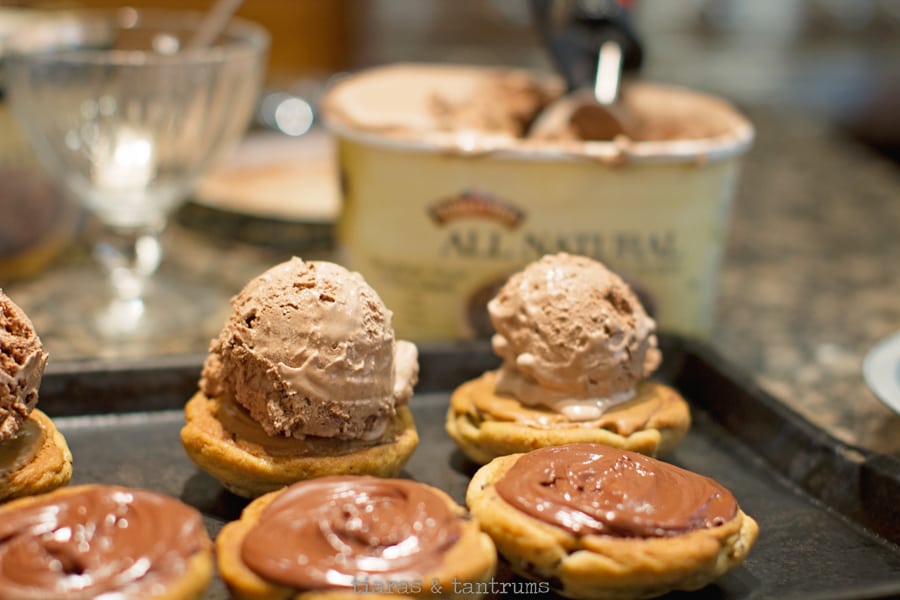 So here is the deal, when you make these ice cream sandwiches, you can make big fat chocolate chip cookies or you can make tiny little chocolate chip cookies. Just remember, you have to try to fit this ice cream cookie sandwich in your mouth! I made BIG chocolate chip cookie ice cream sandwiches and stuffed them in my mouth! YUM!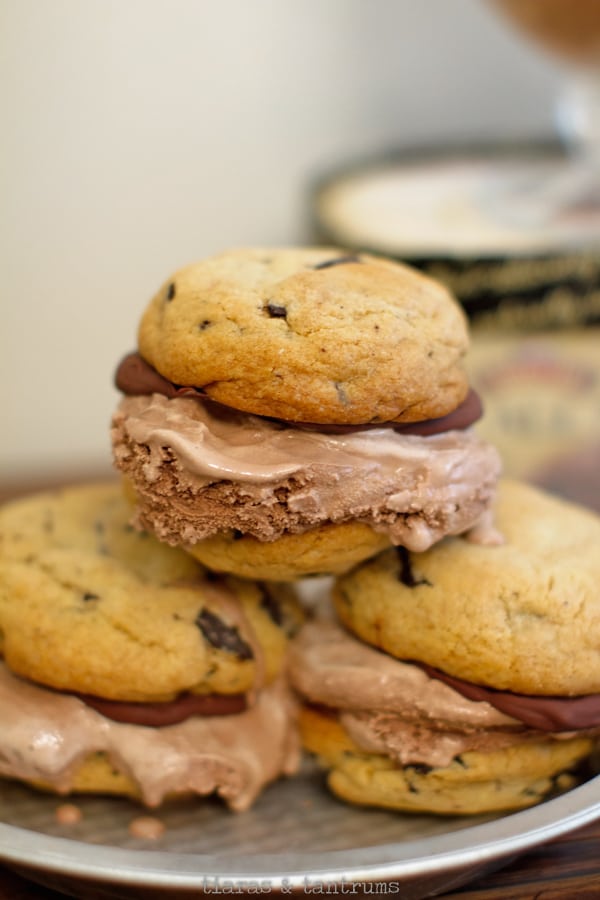 The best chocolate chip cookie is your favorite recipe. There are so many delicious chocolate chip cookie recipe and I can't tell you which one to bake, except, bake your favorite chocolate chip cookies. I recommend BIG cookies. I make a batch of our favorite chocolate chip cookies and use an ice cream scoop to make the perfect round ball of cookie dough. Don't flatten the dough once you have placed it on a cookie sheet to bake. The cookie dough will make a perfect circle on its own when it bakes.
Once your cookies have cooled, melt some chocolate chips in a bowl with a small amount of coconut oil until melted. Do the same with peanut butter chips. Slather one cookie bottom with the melted chocolate chips and another chocolate chip cookie bottom with the melted peanut butter chips. Place in the freezer for about minutes or so.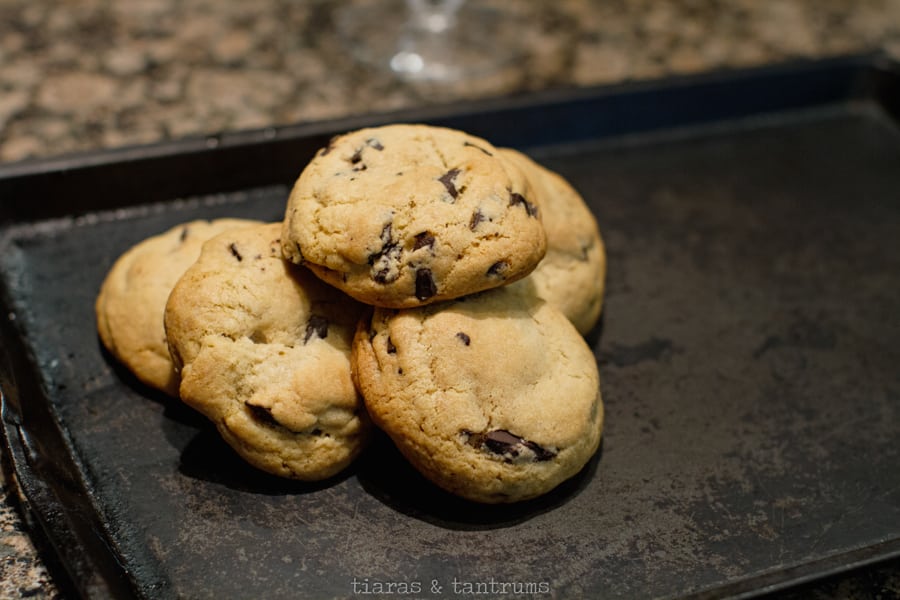 Grab a container of your favorite Turkey Hill All Natural Ice Cream, like the Vanilla Bean or the Belgian Style Chocolate. I let it sit out on the counter while the cookies are freezing a bit. Once the ice cream is a bit melted and the cookies are ready, simply make a nice round scoop of ice cream and place it on one side of the chocolate slathered cookie. Place the peanut butter slathered chocolate chip cookie and place it on top of the ice cream scoop to make an ice cream sandwich.
See Also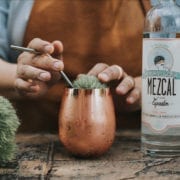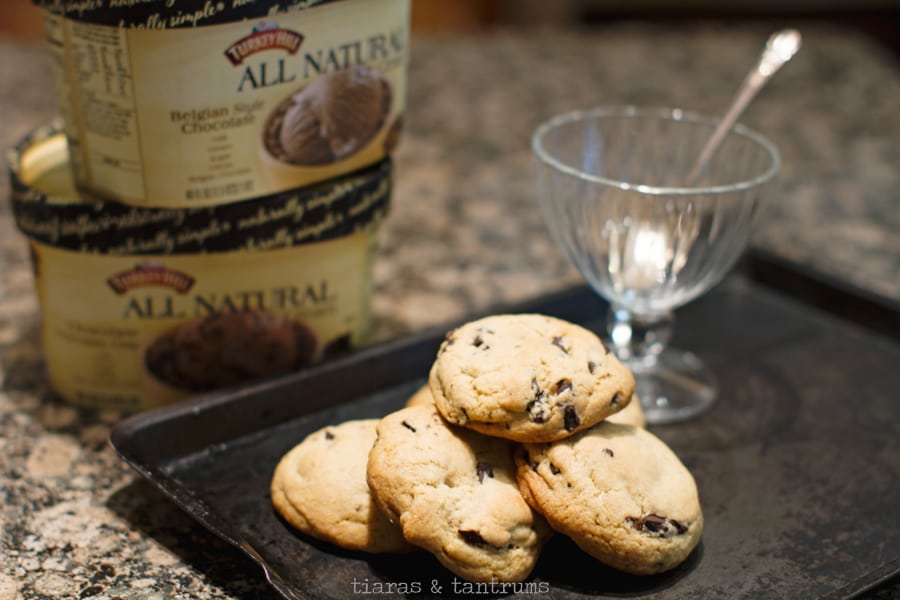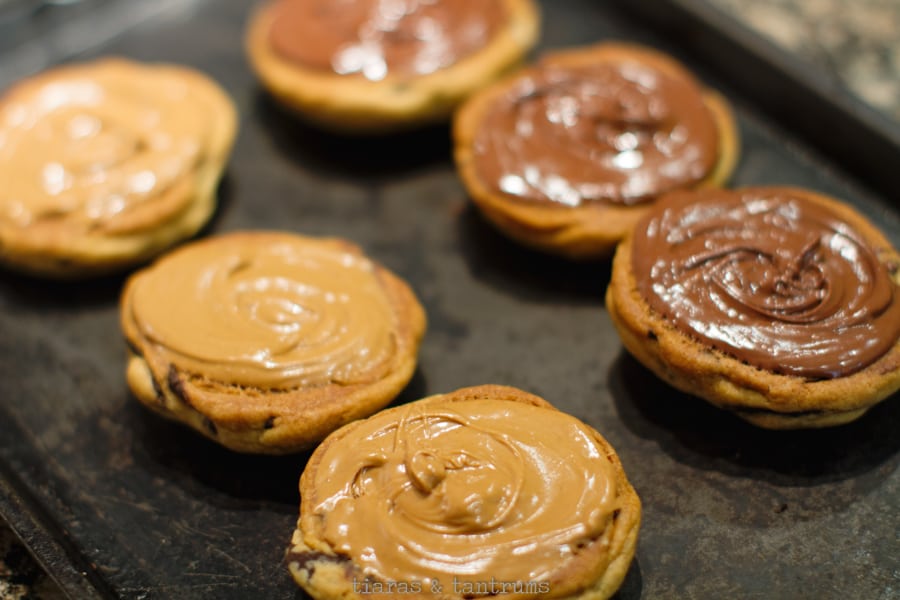 Now, you can either eat them right away while the ice cream is nice and soft OR you can freeze the ice cream sandwiches again to make them a bit firmer. These are also great for a make ahead dessert for summer parties and BBQs or ICE CREAM FOR BREAKFAST! Because you know, ice cream is the perfect treat every single day of summer! These Chocolate Chip Cookie Ice Cream Sandwiches are something my kiddos could eat every single day of the summer!
This year, the Turkey Hill Good Mooed Tour is hitting the road to bring folks across the nation a taste of Turkey Hill's goodness. Chill in an Adirondack chair, enjoy some free ice cream, and snap a selfie with our iconic Giant Cow. If that won't put you in a good mood, we don't know what will.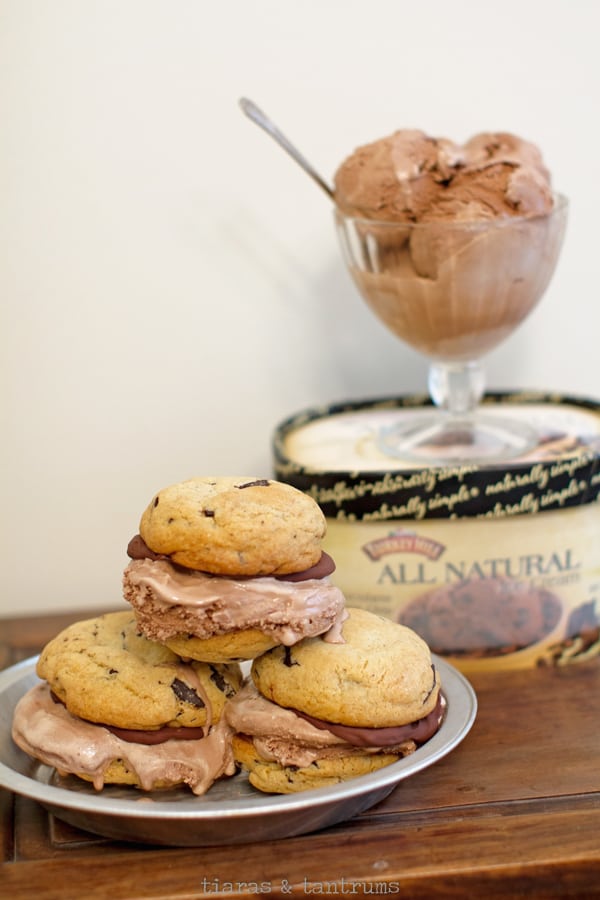 Click here for the sandwich recipe.