Sponsored Post: We've teamed up with Eggland's Best to bring you delicious breakfast to dinner or dessert recipes using their nutrient-rich eggs.
Celebrate fresh summer corn with these flavorful corn cakes topped with queso fresco, fresh herbs and a lime-yogurt sauce.
Summer is here and corn is about to be selling for a dime a dozen. (Ok, maybe not literally, but pretty darn close.) In our opinion, there are few things better than biting into the sweet, juicy kernels on warm day. To celebrate corn season, we created a recipe for corn cakes topped with all the best flavors. Think fresh herbs, queso fresco and a lime-yogurt sauce… YUM.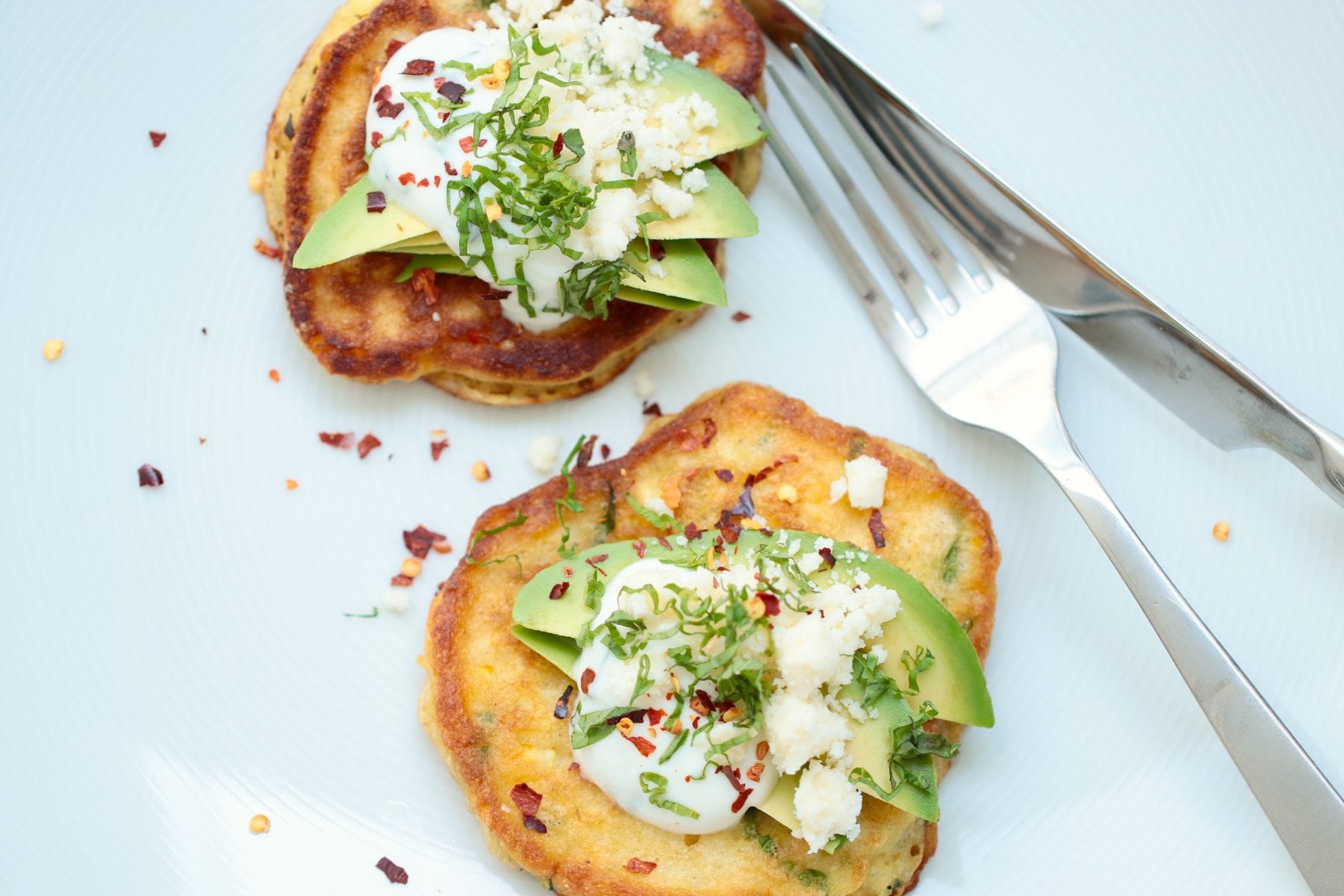 These corn cakes are made with fresh herbs mixed right into the batter, chili flakes for a hint of spice and eggs and cornmeal to hold it all together. For this recipe, we use Eggland's Best farm fresh eggs. We love how consistently high-quality each and every egg is. Plus, did you know that that their eggs arrive at your local supermarket within 72 hrs of being laid? That's pretty speedy, which means the eggs are super fresh and taste great! Eggland's Best eggs contain more omega-3 fatty acids, DHA, folate, lutein, and vitamins B, D, E than ordinary eggs thanks to the nutrient dense, all vegetarian diet they use to feed their hens. Find out more here. And it is very important to us that they never use hormones, steroids or antibiotics.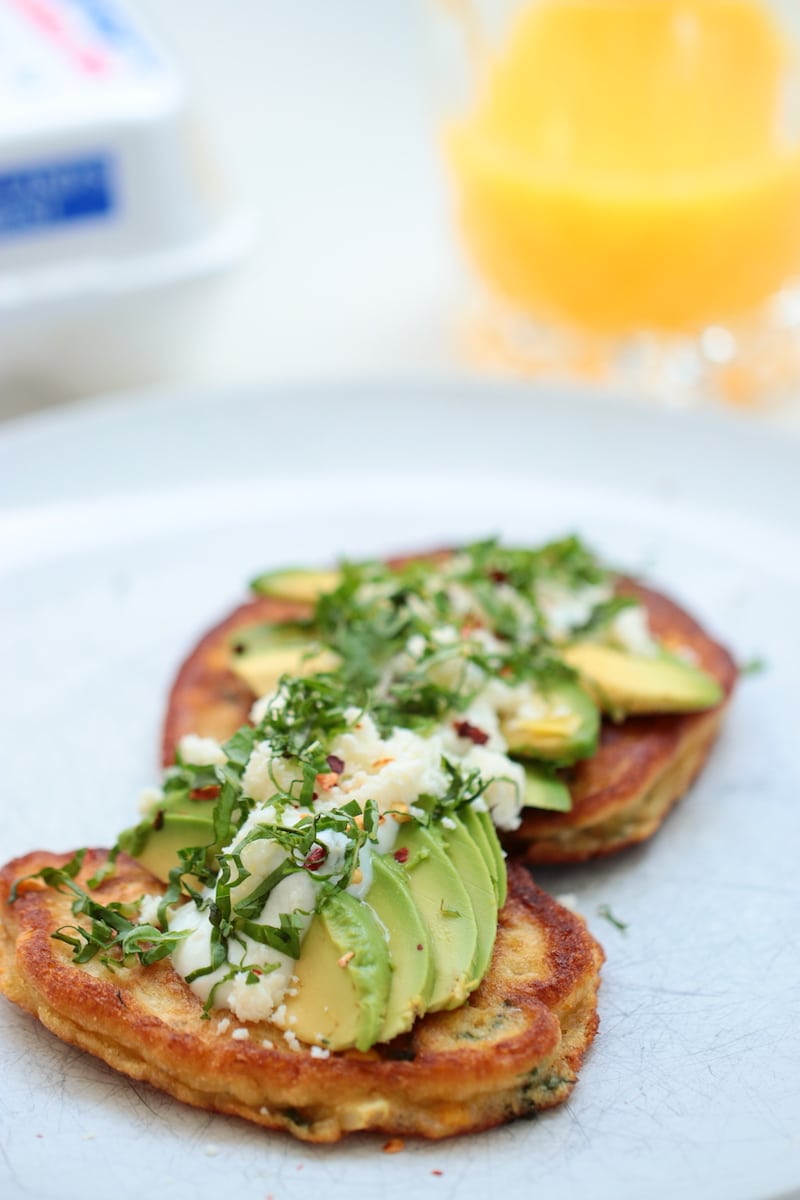 See Also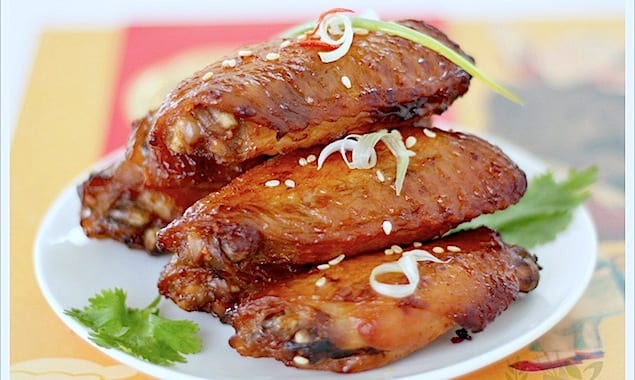 Serve these corn cakes as a side or appetizer at your next backyard barbecue gathering or as a casual dinner dish at home with the family. It's quite a fun way to feature summer corn!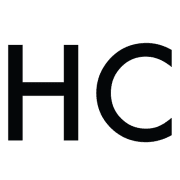 Honest Cooking
The Honest Cooking editorial team handpicks inspiring culinary stories to share with you that we think are beautiful. We strive to create an inspiring place for culinary exploration, salivating recipes, interesting personalities and stories.