This braised fennel side dish is a perfect way to feature the fennel of the season with a warm garlic flavor.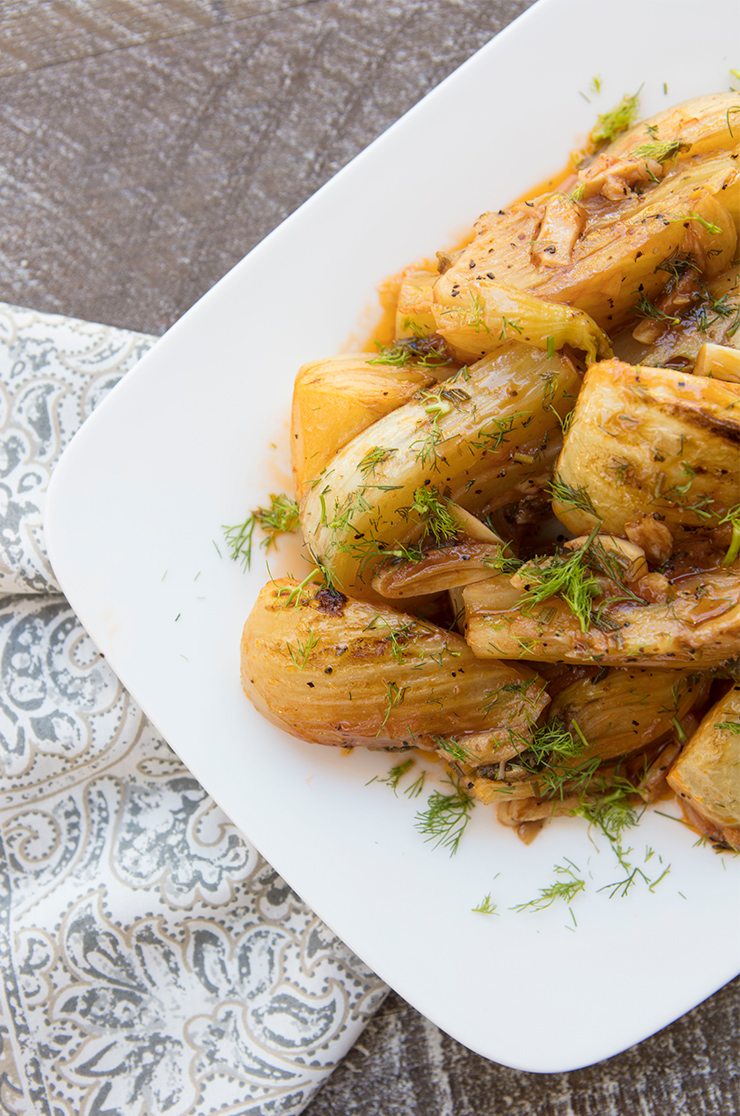 This fennel dish is one that I usually make when we are in Italy where fennel is often very inexpensive at the local markets. Here in the States, it is often difficult to find good quality fennel at a reasonable price, but I found some big fat bulbs at Trader Joe's recently and just had to buy them. Fennel is delicious eaten raw as it has a fresh, subtle licorice flavor, and the texture similar to celery. In our house, we often enjoy it after a meal as it cleans your palette and is quite refreshing. When cooked, the flavor of fennel changes softens and it is very different from its raw form. This easy recipe uses just a few ingredients to create a tasty side dish that pairs well with roasted meat or poultry. This braised fennel dish is excellent served both warm or at room temperature.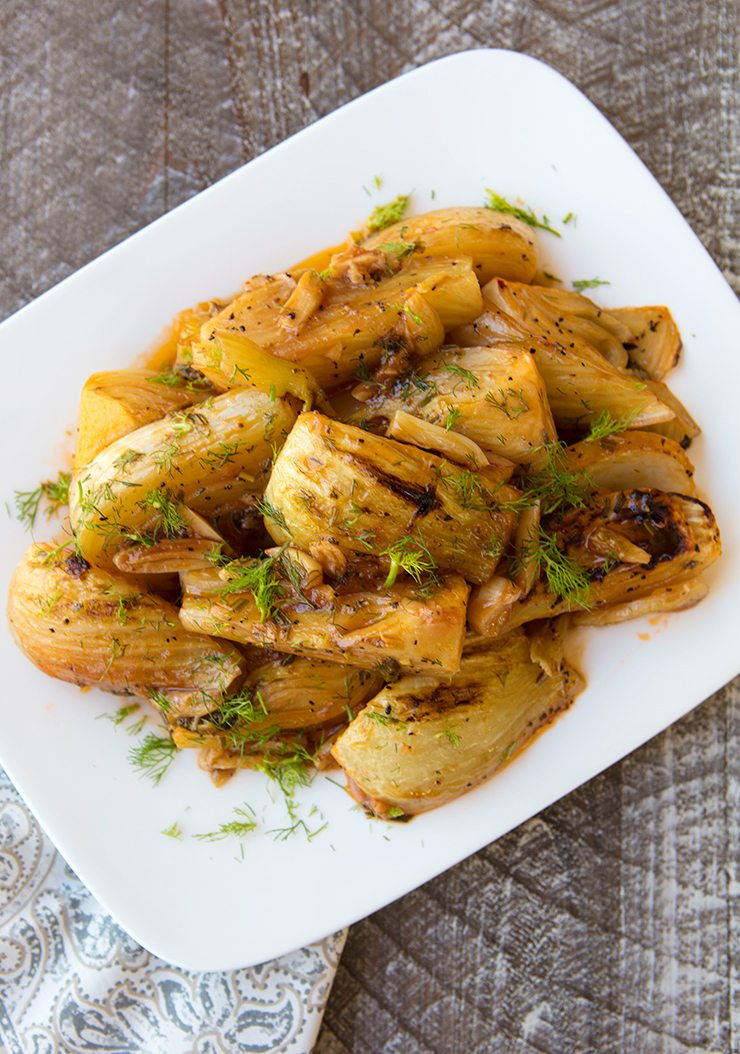 Deborah Mele
Deborah Mele is a self-taught cook whose passion for Italian cuisine began after living in Milan, Italy for 8 years. Although not Italian by birth, she became a true Italian by heart and palate. Deborah created her Italian recipe blog ItalianFoodForever.com 12 years ago to share her passion for Italian food. During her various travels throughout Italy, Deborah fell in love with the central Italian region of Umbria so when they retired, Deborah and her husband bought two farmhouses there where they now reside for six months a year and run a farmhouse rental for guests and give cooking classes.