Create your own Tex-Mex inspired rub and grill away. These skewers are easy to grill and then slide into a tortilla with vegetables and your favorite sauce.
By Simone Van Den Berg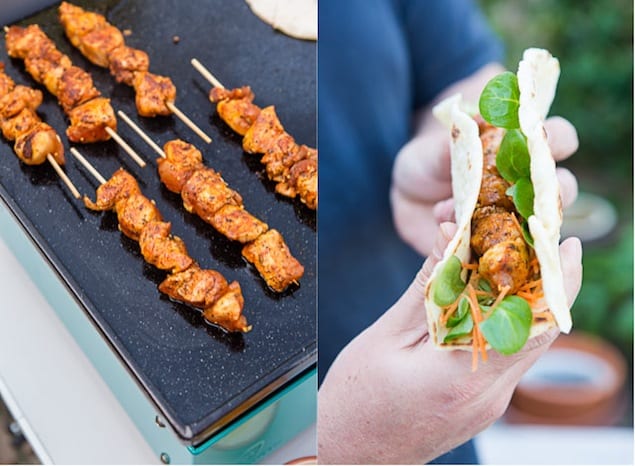 A while ago I was watching an episode of Masterchef and I saw someone eat a chicken skewer by placing it in a flatbread and taken the pin out in one movement and he had a delicious tortilla filled with chicken. Ofcourse it looked so good, that we had to try that trick ourselves.
But first you need a spice rub. This one is based on a recipe I saw in the book TexMex by Jonas Cramby which is a great book and filled with lots of delicious Tex Mex recipes. I used my 'own' tortilla recipe but I am planning on trying my hand at the corn tortilla's at some point. I think I need a real tortilla press for that (because a person can never have enough gadgets right?)
Ths dry rub is super easy to make and you can adept it to whatever spices you have available in your cupboard or to whatever spicyness you like it. This makes enough to last you the entire summer. I'm giving you the ingredients I used but feel free to give it your own twist. It can't really go massively wrong I would say.
See Also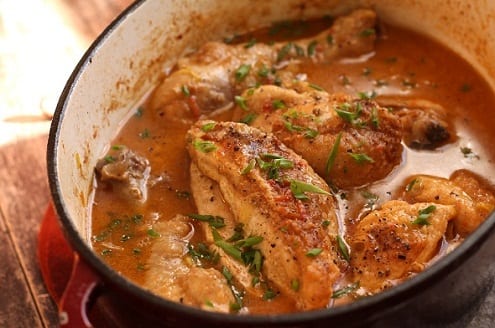 Print

Chicken Skewers with a Mexican-Inspired Dry Rub
---
Author:

Simone Van Den Berg
Description
Create your own Tex-Mex inspired rub and grill away. These skewers are easy to grill and then slide into a tortilla with vegetables and your favorite sauce.
---
Tortillas
1.5 cup

of all purpose flour

1 tsp

salt

1 tsp

baking powder

2/3 cup

of warm water

3 tbsp

of butter (at room temperature)
Mexican Spice Rub
4 tbsp

paprika powder

4 tbsp

smoked paprika

2 tbsp

black pepper

3 tbsp

salt

4 tbsp

chili powder

4 tbsp

of garlic powder

2 tbsp

of anis seeds

4 tsp

yellow mustard seeds

1 tbsp

dried oregano

1 tbsp

of dried thyme

1 tsp

ground coriander

1 tbsp

ground ginger
Chicken
400

gr chicken filet
lamb's lettuce
grated carrot
sweet chili sauce
---
Instructions
Tortillas
Put flour, salt and baking powder together in a large bowl and mix together well. Add the butter and rub it lightly into the flour mixture with your fingers until it resembles crumbles. Make a well in the middle and add the water. Lightly knead the mix for about 1-2 minutes, cover and leave to stand for 10 minutes.
Cover your countertop with flour generously and make the dough into roughly 10 balls. Cover the balls with plastic wrap if you don't use them straight away. With a rolling pin, again generously dusted with flour, make sure you rol out each ball as thin as possible, shaking off excess flour before putting it in the pan.
on the stove heat a non stick frying pan until very hot. Without adding oil or butter put the rolled out circle of dough in the pan and bake quickly for 1-2 minutes on each side. it will start to bubble straight away and it will be done when it has brown spots all over the tortilla. Repeat for the remaining balls.
I did remove the flour from the pan after each tortilla as that will stick and start to burn if you leave it in. So I just wiped it quickly with a dry cloth in between tortilla's.
Chicken
Make the tortilla's according to the recipe instructions. Bake them on one side of the plancha or if you don't have one in a frying pan.
Make the spicerub by adding all the ingredients together and mixing well. You can keep it in a well sealed jar for quite some time and it should last you all summer long.
Cut the chicken into chunks, not too small, and mix with about 1 tbsp of the spice rub. Mix it together so all chicken is covered in it but not too thick. Cover the bowl with chicken with a piece of plastic and leave to stand for about two hours to marinate.
In the meantime soak some wooden skewers in water to make sure they do not burn when you grill them later.
Add the chicken onto the skewers and grill on the bbq or plancha
Prepare a tortilla by adding some lettuce to it, some grated carrot and place the cooked chicken skewer on top. Fold over the tortilla and remove the skewer in one movement. Firmly holding the chicken en tortilla while doing that.
Add some sauce of your choice to it and enjoy!
Category:

Main

Cuisine:

Tex-Mex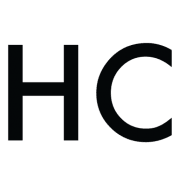 Simone Van Den Berg
Simone van den Berg is a Netherlands based freelance food photographer and food blogger. She has a passion for cooking, food and travel, which she shares on her blog Simone's Kitchen and of course right here on Honest Cooking.